Three weeks on from a snow-swept Assen, the 2019 Superbike World Championship heads to Imola for round five of the series which has so far been completely dominated by ARUBA.IT – Ducati and Alvaro Bautista.
Bautista was supposed to struggle in Assen. And he did – on Friday. However, by Sunday he was twice making his way to the top step of the podium for the fourth weekend out of four in a display which has made it hard to believe the Spaniard will be stopped this year. Assen was supposed to play against Ducati, and work for their rivals, as the twisty Dutch track largely negated the power advantage of the Panigale V4R. The double of Bautista there really shows what a well-rounded package the Bolognese have designed. Now, in their backyard of Imola, their rivals will once more try to do what seems impossible and beat Bautista.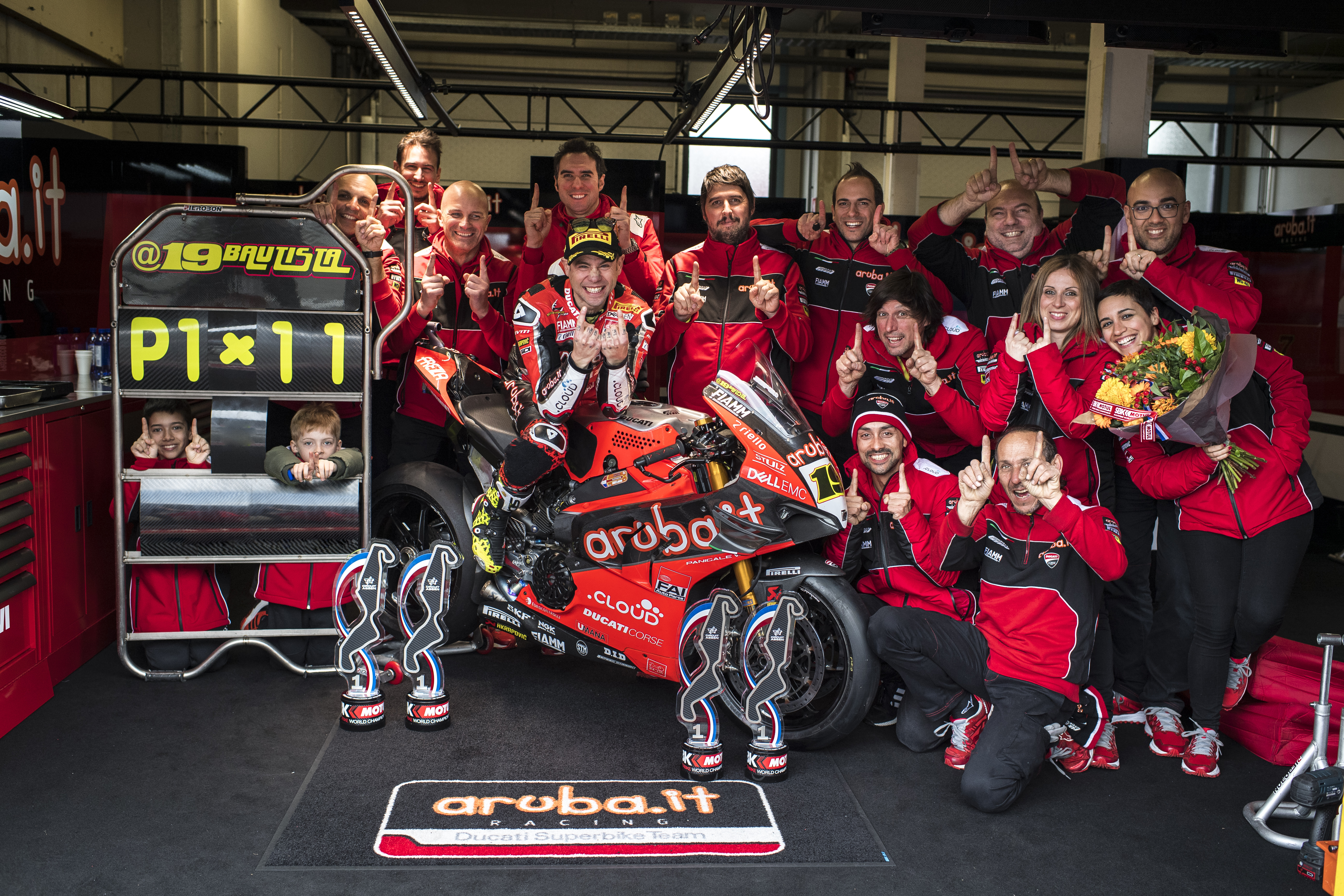 Unlike the tracks that have gone before in WorldSBK this year, Bautista has never raced in Imola. That is not, however, to say that he has not ridden there. A test a couple of weeks ago will have allowed both Bautista to get to know the circuit, and for both the championship leader and his ARUBA.IT Racing – Ducati teammate Chaz Davies a chance to a chance to bed the V4R into the glorious Italian track.
In the final years of the 1199 Panigale, Ducati were strong in Imola. Davies doubled up in 2016, and took a further win in 2017. However, it was Jonathan Rea (Kawasaki Racing Team WorldSBK) who took both wins last season, which added to his double-double of 2014-2015. A similar feat is hard to imagine for this year, but Rea's hard braking style is suited well to Imola, with the chicanes at Tamburello, Villeneuve and at the top and bottom of the hill. Additionally, Ducati will not have very long to stretch the legs of the V4R in Imola, which has several straights, but all of them are quite short. If Rea can make the time on the brakes, then he could have a chance.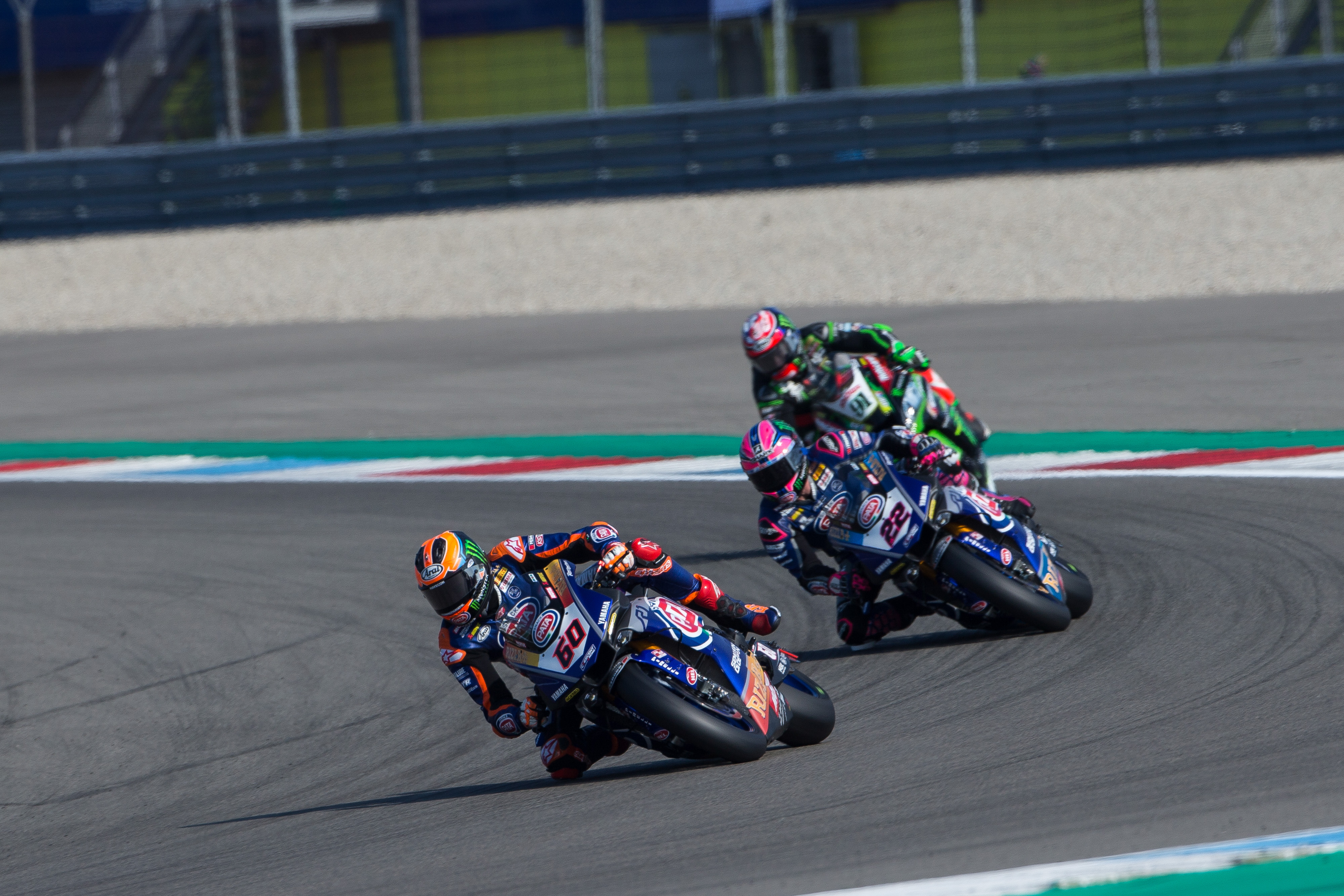 Beyond Rea it is difficult to see anyone challenging Ducati in Imola. For example, whilst Michael van der Mark (Pata Yamaha WorldSBK) was able to become the first rider other than Bautista to beat Rea this season last time out in the second Assen race, Imola has not thus far yielded a rostrum for the current model YZF-R1.
BMW's new S1000RR also has no podiums in Imola, primarily because it has not raced there in WorldSBK. The new bike has been the opposite of the previous model: one which turns, but is nowhere in a straight line. Assen proved a positive weekend for BMW because the bike favoured the Dutch track's twisty nature, and Imola could prove a similar story, with a sweet handling bike generally being the preference over outright power, as evidenced by Rea's 2014 double on the old, slow CBR1000RR. That bike was slow, but it turned well. Tom Sykes (BMW Motorrad WorldSBK) and Markus Reiterberger (BMW Motorrad WorldSBK) have a similar situation this weekend, although as evidenced by Reiterberger in Assen, they still need to work on tyre management to be able to fight for a full race distance.
Featured image courtesy of Ducati