This piece began life as a riff on the pedigree of the new Rich Energy livery. I was going to work in a great joke about how their next big news was going to be signing Pastor Maldonado for 2020 or releasing a bespoke line of co-branded e-cigarettes since we're already ripping off paying homage to Lotus.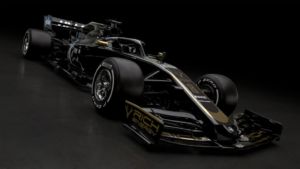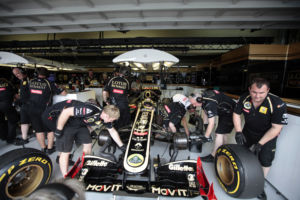 You know, the cheap laughs, good for clicks, and safe for me because I'm in Colorado and likely won't bump into any of you down the pub.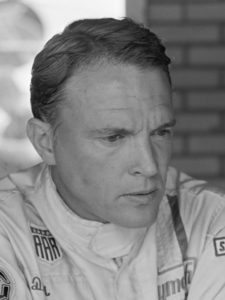 As I wrote, though, it changed into a meditation on the current state of American participation in Formula One. As an American I feel like I should cheer unreservedly for Gene Haas' global marketing program Formula One team. After all, apart from a sprinkling of my fellow Americans in positions of influence and authority we're thin on the ground in motorsport's pinnacle series. We've had a few successful drivers, among them Dan Gurney, Phil Hill, and Mario Andretti (though I suspect the Italians would be glad to claim Andretti as well), but we've not produced a significant number of successful teams.
Back in reality, though, Haas F1 Team has mainly been an American team in name and funding. Though headquartered alongside Stewart-Haas Racing in Kannapolis, the staff are based primarily in Marussia's former Banbury facility and in Varano de' Melegari, with, y'know, Dallara. Ferrari of course does the engines and whatnot.
While the technical tie-ups with Ferrari and Dallara have sparked a good deal of controversy, the Euro-centric arrangements Gene Haas put in place make a lot of sense given the realities of the sport. Operating primarily from North America would put any team at a significant disadvantage from a purely logistical perspective, to say nothing of the knowledge and infrastructure bases that would have to be built from the ground up. Our home-grown motorsport talent is top notch, but as Honda's troubled return to the series has shown, Formula One is a whole 'nother animal. Operating from the UK and Italy just makes sense.
The Rich Energy sponsorship makes it plain that the funding piece is now decidedly less American. I understand this – Formula 1 is an expensive sport the way the ocean is damp. As the old adage goes, it's a great way to make millionaires out of billionaires.
Emotion, though, doesn't care quite as much for these facts. While I've been a Silver Arrows man since Mercedes took over Brawn GP, and was a staunch Nico Rosberg supporter until his retirement (don't @ me, I'm of German heritage), I've been proud to see Haas on the grid. It hurts to see Rich Energy take pride of place in the branding, despite the large Haas logo on the car.
The cynic in me says that hey, the team was a marketing vehicle for Haas Automation, and it's clearly fulfilled its goal. This tie-up with Rich Energy looks like a great way for Gene to gently wind up his involvement in Formula One over the course of the next few years.
The very idea that this is might be the strategic plan leaves me feeling sad. Of course teams churn in Formula One – the glamor and history of the series ensure a ready supply of new money to replace the old, and it's just good sense to buy as much infrastructure and talent as you can. So much the better if you can exit with dignity and pocketbook (mostly) intact.
If we can't have another AAR, I'd be glad for this Haas to stick around.
Time will tell, I suppose. In the meantime I can't wait to see the machine on track, driven in anger.
Oh, and the livery? It's alright, I guess. Lotus wore it well, but I'd have liked to see something new and different from an up and coming energy drinks company.
[Featured image – Haas F1 Media]