Well, let's get this out of the way at the start. What delights has Turkey got for us……? Sorry. Anyway, it's the first WRC event in Turkey since 2010 and let's take a look at the results from that event.
Sébastien Loeb – Elena Daniel – Citroen Racing
Petter Solberg – Phil Mills   – Solberg WRT
Mikko Hirvonen – Jarmo Lehtinen – Ford WRT
Sébastien Ogier – Julien Ingrassia – Citroen Junior
Kimi Räikkönen – Kaj Lindström – Citroen Junior
Fedrerico Villagra – José Luis Diaz – Ford WRT
Matthew Wilson – Scott Martin – M-Sport WRT
Jari-Matti Latvala – Miikka Antilla – Ford WRT
Ken Block – Alessandro Gelsomino – Monster WRT
Henning Solberg – Ilka Minor-Petrasko – Ford WRT
The top ten was dominated by Citroen and Ford, but you'll recognise a few names. Kimi's co-driver is part of the Toyota team now, whilst Craig Breen's co-driver was guiding Matt Wilson back then.
Now, here's the full stage info.
RALLY TURKEY SCHEDULE (GMT+3)
THURSDAY 13 SEPTEMBER
9.30am: Shakedown (4,70 km)
6.30pm: Ceremonial start (Marmaris)
8.08pm: SS 1 – Super Special Turkey Full Speed (2,00 km)
8.33pm: Parc fermé (Asparan)
FRIDAY 14 SEPTEMBER
7.00am: Service A (Asparan – 15 min)
7.58am: SS 2 – Çetibeli 1 (38,10 km)
9.21am: SS 3 – Ula 1 (21,75 km)
10.24am: SS 4 – Çiçekli 1 (12,57 km)
12.24pm: Service B (Asparan – 30 min)
1.37pm: SS 5 – Çetibeli 2 (38,10 km)
3.00pm: SS 6 – Ula 2 (21,75 km)
4.03pm: SS 7 – Çiçekli 2 (12,57 km)
5.48pm: Flexi service C (Asparan – 45 min)
SATURDAY 15 SEPTEMBER
7.42am: Service D (Asparan – 15 min)
8.35am: SS 8 – Yesilbelde 1 (34,24 km)
10.08am: SS 9 – Datça 1 (10,70 km)
11.11am: SS 10 – Içmeler 1 (20,37 km)
12.16pm: Service E (Asparan – 30 min)
1.24pm: SS 11 – Yesilbelde 2 (34,24 km)
3.08pm: SS 12 – Datça 2 (10,70 km)
4.11pm: SS 13 – Içmeler 2 (20,37 km)
5.01pm: Flexi service F (Asparan – 45 min)
SUNDAY 16 SEPTEMBER
9.25am: Service G (Asparan – 15 min)
10.08am: SS 14 – Marmaris 1 (7,14 km)
10.46am: SS 15 – Ovacik (8,05 km)
11.24am: SS 16 – Gökçe (12,65 km)
1.18pm: SS 17 – Marmaris 2 Power Stage (7,14 km)
2.15pm: Podium
This year's event promises to be one of the open yet, with all new stages. Stage notes creation, therefore will be key and we may even see the crews making changes between the morning and afternoon running of each stage. There are 312.44km of competitive stages over the event, with the longest stages on Friday and Saturday, Çetibeli which is first thing on Friday and Yesilbelde on Saturday morning, 38.10km and 34.24km respectively.
Let's hear then from the drivers –
Hyundai Motorsport
Thierry Neuville
"Rally Turkey will be a step into the unknown for everyone. We don't know much about the stages, but we have had the chance to see some video footage. It seems like the roads will be very rough. From our position as first on the road, I am expecting a tricky weekend. I like new rallies and new challenges; it keeps the championship fresh and offers teams and crews something entirely new to tackle. My main target is to enjoy the rally and, of course, to do all we can to preserve our position at the head of the championship."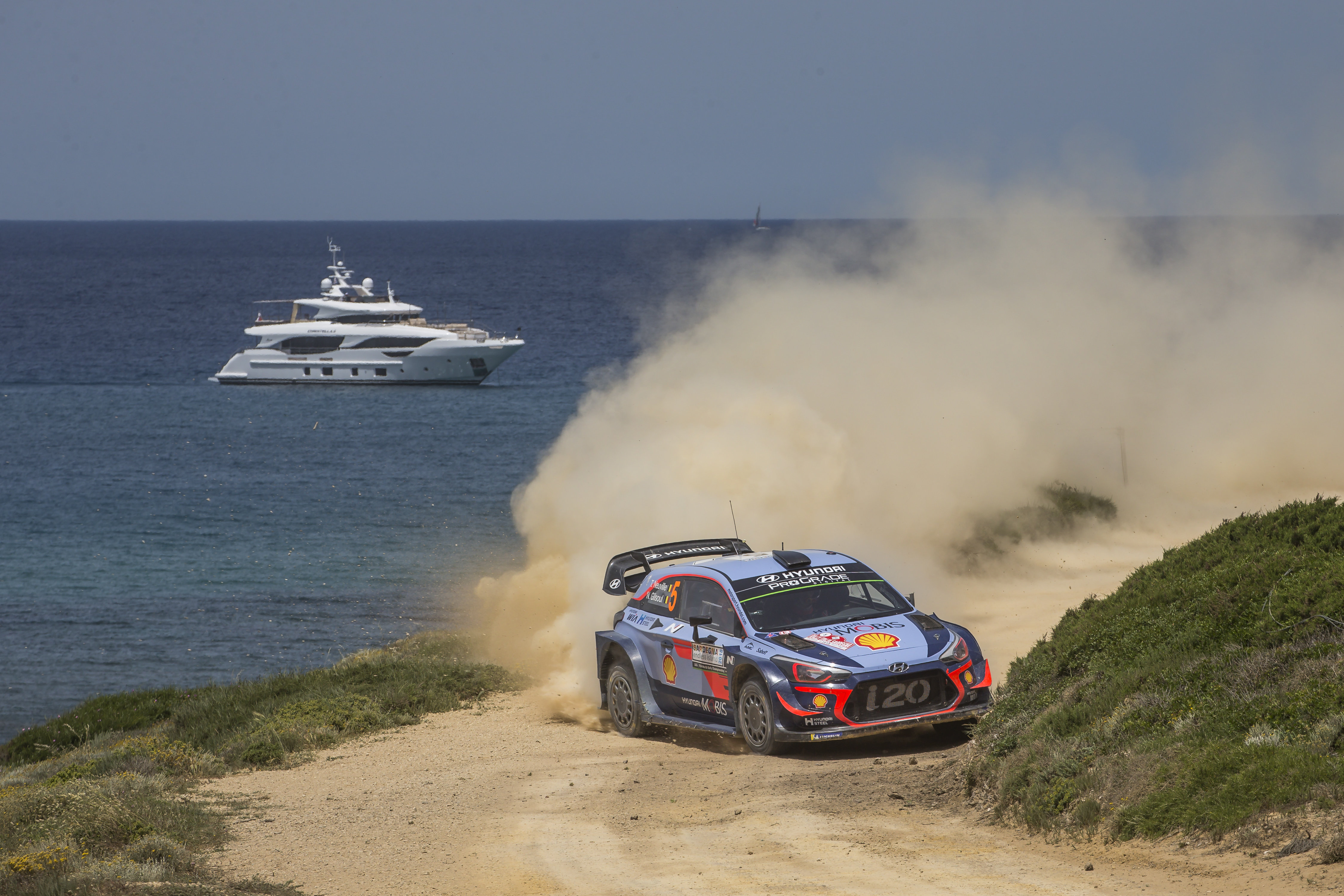 Andreas Mikkelsen
"I took part in Rally Turkey back in 2008, which was held in a completely different part of the country to where we will be rallying next week. It's going to be a totally new experience for all competitors and one that will undoubtedly spring some surprises. From what we have seen, it appears we will be competing on rough roads and in very hot conditions, which will be tough on the crews, cars, tyres and brakes. All in all, it will be a nice new challenge and one I am looking forward to."
Hayden Paddon
"I can't wait to get back into WRC action; it feels like a long time since Finland! Turkey promises to be an unpredictable rally for everyone. I competed there back in 2010 but in a different part of the country so that experience is not comparable to what we'll encounter next week. It looks like the stages will be twisty, rough and very hot, resembling an old Cyprus rally. As with any new event there are lots of unknowns, but we're as prepared as we can be. We'll definitely give it a good crack."
M-Sport Ford WRT
Sébastien Ogier
"Rally Turkey will be an interesting event for sure as no one really knows what to expect. This is the first completely new event for a long time and, even though I contested the rally in 2010, next week's event will be completely different.
"There will be a lot of work to do on the recce, and Julien [Ingrassia, co-driver] will have to write brand-new notes for every single kilometre! It'll be a lot of work, but I'm looking forward to the challenge and to discovering what these new stages will be like.
"Our goal is to deliver the best possible result, but the loose gravel will make it a challenge. We'll be the second car on the road and there will be a lot of fast drivers benefiting from a cleaner and faster road behind. We'll need to try and stay as close as we can on Friday morning and then see where we are after that.
"The most important thing is to score a strong haul of points for our championship defence, and that is what we will focus on."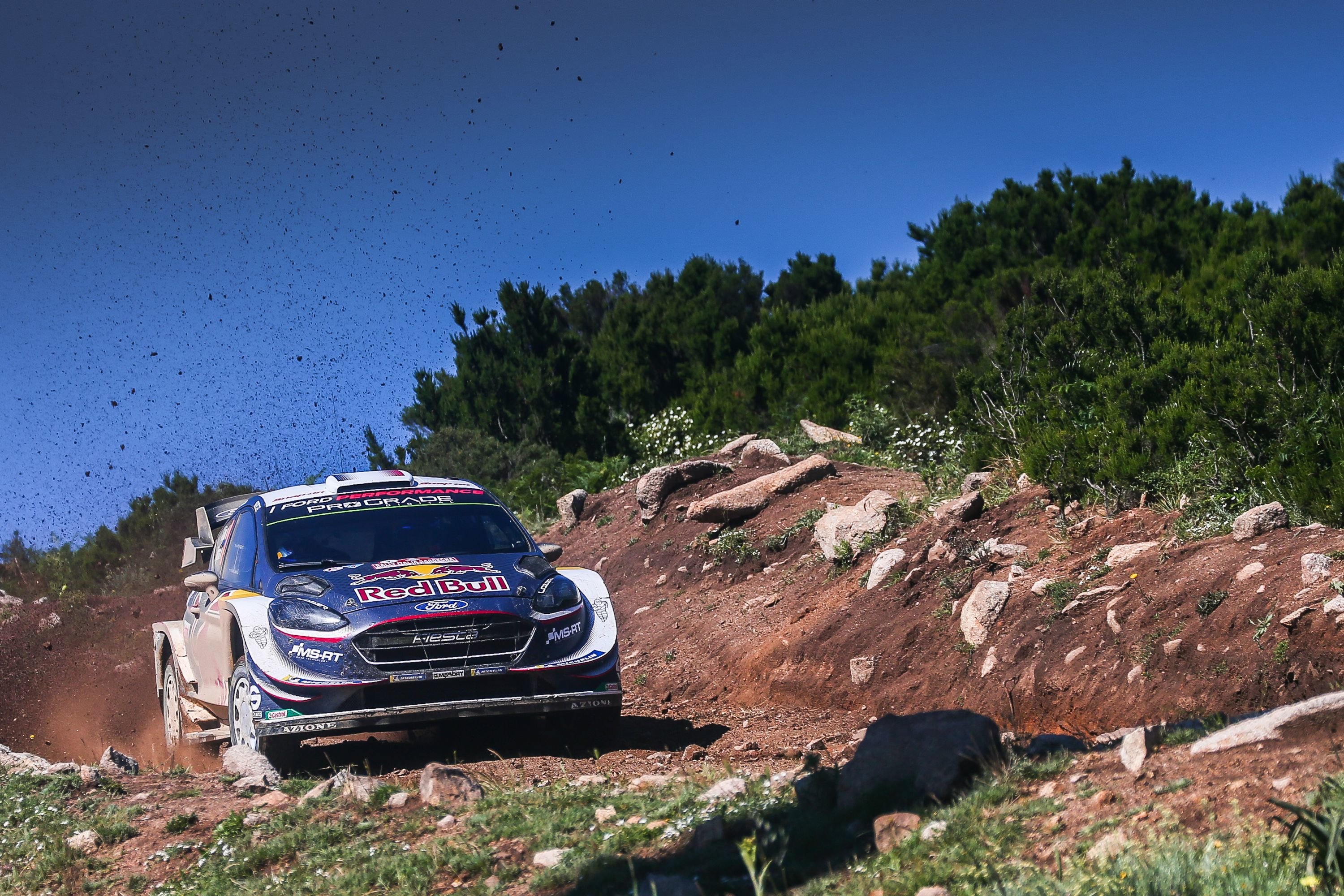 Elfyn Evans
"We'll be taking a step into the unknown with a brand-new rally next week. I'm sure it will be an interesting weekend and I'm looking forward to discovering what the Turkish stages have to offer.
"For sure it will be hot, and we'll need to be prepared for that. It also looks as though it could be quite loose which would give us a good road position for the first day; but it also has the potential to be fairly rough and everyone will need to have their wits about them.
"We completed our pre-event test on some pretty rough roads in Greece and the Fiesta proved as strong as ever. We've had to do a lot of preparation to get ready for this one, and the hard work will only continue next week.
"We're as prepared as we can be and I think we're all looking forward to experiencing something completely new – where the aim is to be in the fight for the top positions."
Teemu Suninen
"Whereas most of the rallies this year have been new only for me, this one will be new for everyone. That will make things really interesting and could bring me an opportunity as we will all be equal on experience before the first stage.
"No one is allowed is test in Turkey so we'll all experience the roads for the first time during the recce and then the shakedown. Set-up wise, I'll discuss with my team mates first to see what they have experienced and discovered. Otherwise, I will need to make my own conclusions and choices.
"As for what to expect, I have never been to Turkey before and will travel out a little earlier than usual to get a feel for everything. I'm expecting it to be a very hot rally and very demanding, but I hope to deliver a good result."
Toyota Gazoo Racing WRT
Jari-Matti Latvala
"This is the first time for many years that I am preparing for a completely new WRC event. There are many unknowns: you have to do new pace-notes, you don't know the characteristics of the roads and you don't know how they will change for the second pass. I remember from when we went to Turkey in 2008, near Antalya, that it was very hot. The long stages were very demanding and very hard on the tyres. From what I have seen so far, I think there will be some similarities to that rally and also to the Acropolis Rally. The pre-event test was really good for me. I was very happy with the car and we made some good steps with the suspension."
Ott Tanak
"Obviously we have had some very good results recently, but I am still taking it rally-by-rally. It is difficult to have any expectations for Turkey as we don't have a lot of know-how about the rally. Everybody is talking about it being a rough event: we will have to wait and see how it is on the recce. We certainly know that it will be hot. I think that our pre-event test in the south of Portugal was good preparation for that and we are doing everything we can to be ready and be competitive. Now there is not too much more we can do until we get there and see the stages for ourselves."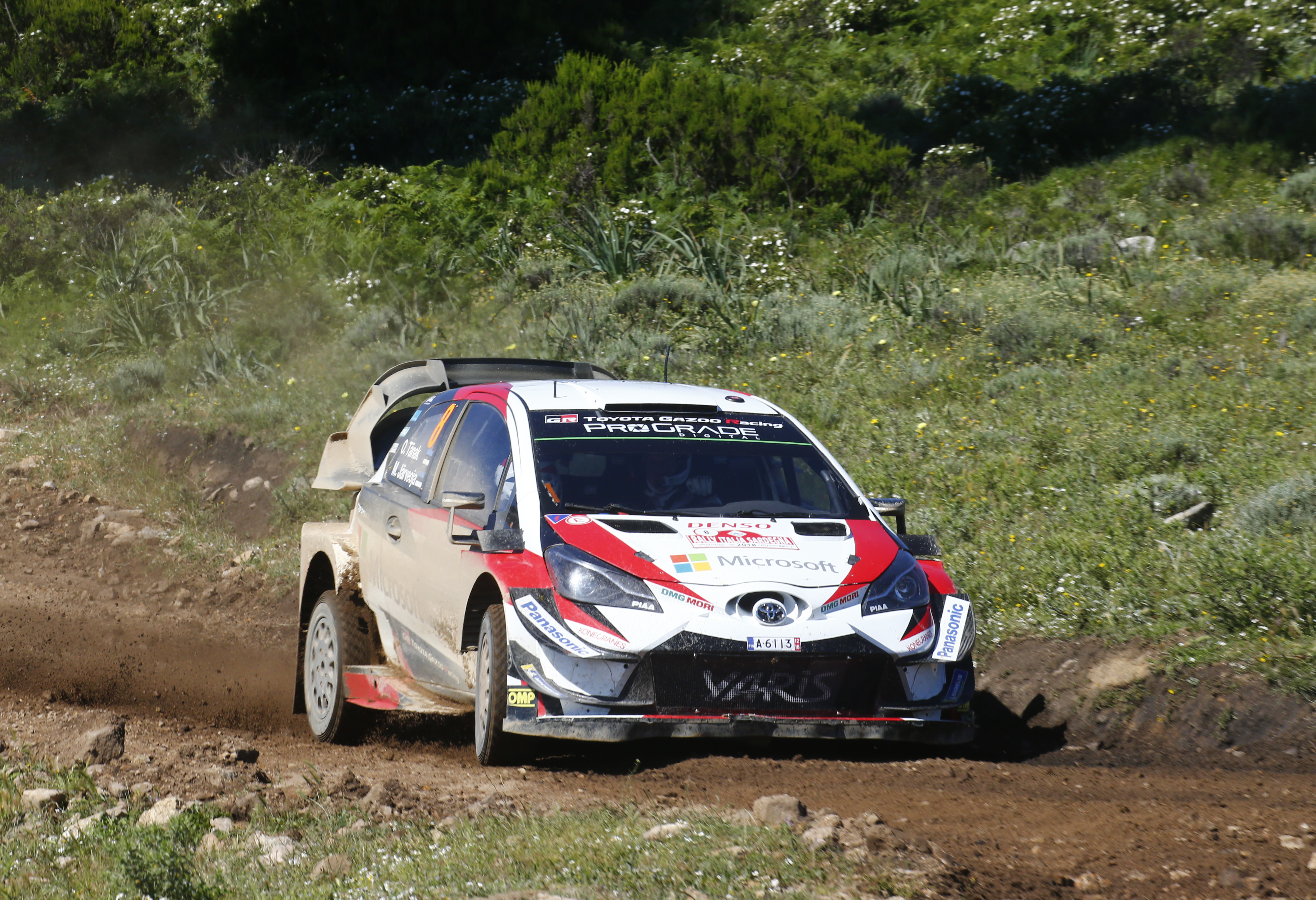 Esapekka Lappi
"We should expect the unexpected in Turkey. The information we have is that it will be rough with a lot of loose gravel, and that tyre management will be key. For that reason, the long afternoon loops will be crucial, I think. We saw on our test that the tyre wear is quite high when you have rough roads and it's 35 degrees outside. In general, the test went very well and I think we managed to find some nice settings with the car. I am looking forward to the challenge: it's a chance to learn something new. So far, being early on the road on loose gravel has not been a strong point for me, so I will try to improve that."
Citroen Abu Dhabi Racing WRT
Craig Breen
"The aim is really to get through the opening leg without any hiccups. If we manage to do that, we should be right up there, in the mix and well placed for the rest of the rally. It's difficult to take any real information from the on-board footage recorded by the organiser in a production car. One thing is sure, however: the course looks very interesting, with a good variety of roads, some narrow, technical and rough, others much quicker."
Mads Østberg
"We're expecting it to be hot this weekend. It's going to be a technically-difficult, demanding rally for the cars and that's what we prepared for during our pre-event test in the Aude. I'm feeling pretty confident because I always produce decent performances on this kind of surface. And the C3 WRC is even more efficient and easier to drive than it was in Sardinia, which is the last event contested on similar types of road. We're also going to be able to use some of the things we learned in Finland on this surface."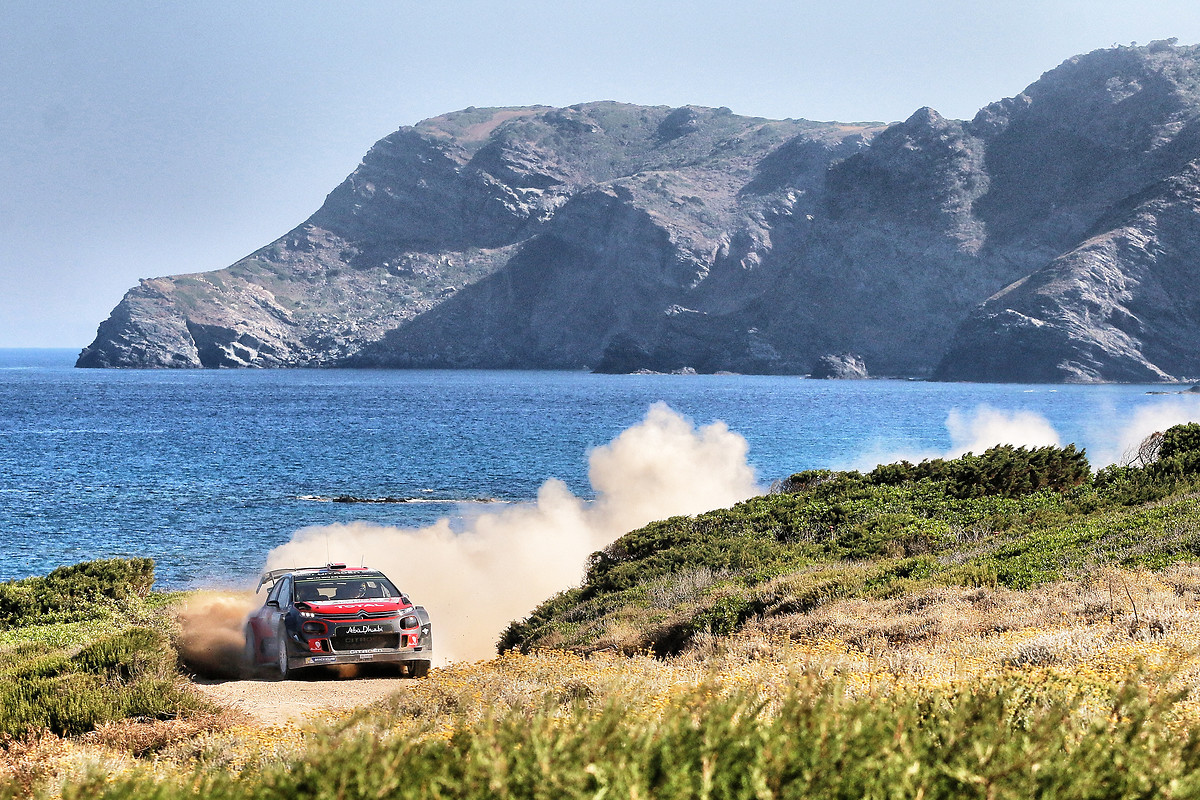 Khalid Al Qassimi
"I'm delighted to be back behind the wheel of my C3 WRC, especially at a new event. It's always exciting to contest brand new stages for the first time, especially as we're expecting fairly difficult conditions. I've always felt comfortable at events like this. I have some good memories of the Acropolis Rally, for example. It's always a question of finding the right balance between pushing and looking after the car."
I think we can expect the key players to be at the front once Friday is done, but those extra drivers to watch will be Hayden and Elfyn I believe. Can Ott Tanak continue his fine form and close the gap further to Thierry and Seb in the fight for the championship?
Enjoy the rally!