Alexander Rossi took his third win of the season and first at Pocono to take Scott Dixon's title lead down to 29 points in a race that was overshadowed by a huge crash for rookie Robert Wickens, causing a two-hour delay.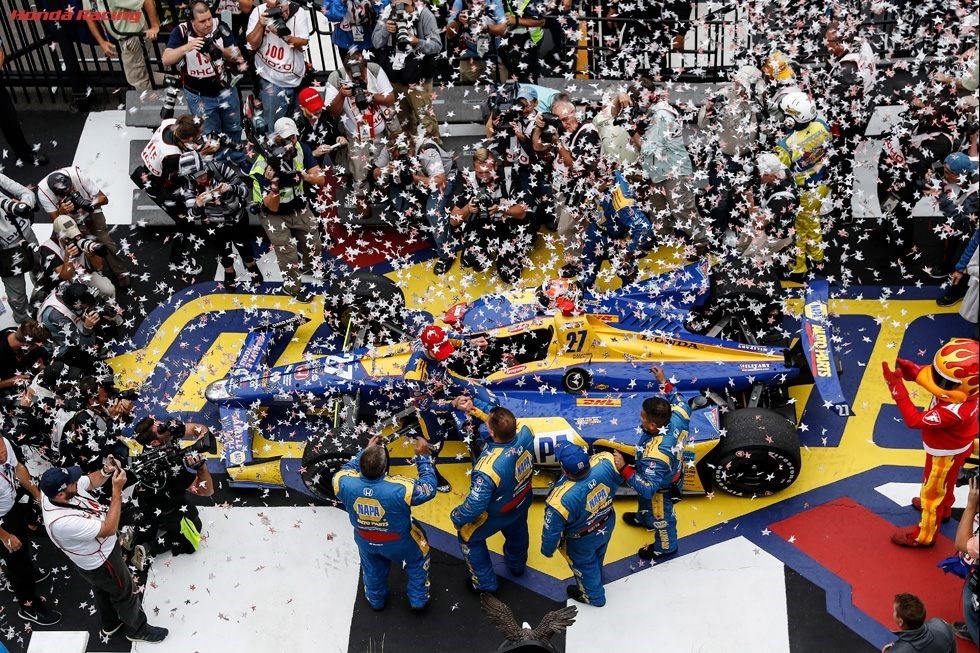 The race didn't get off to the best of starts with Graham Rahal and Spencer Pigot making contact before they even crossed the start line for the green flag. It was a very slow start and Rahal was caught out, accelerating into the back of Pigot who was still moving at the pace of the rest of the pack. Pigot was taken out of the race but managed to briefly get back in it after the red flag period.
That incident caused the first caution, and, after hardly any green flag laps, we soon had the second. Robert Wickens was fighting with Ryan Hunter-Reay when he tried a move through Turn 2 that was a bit far gone. Wickens and Hunter-Reay touched, spinning both and causing Wickens to fly through the air, rotating multiple times and destroying large parts of the catch fence. Pietro Fittipaldi, James Hinchcliffe and Takuma Sato all got caught up in the wreck but all managed to get away relatively unscathed. Hunter-Reay was very lucky, as his onboard showed, with Wickens' car taking out his roll-hoop but leaving him uninjured.
Wickens was less lucky. The rookie Canadian received multiple injuries including two broken legs, spinal injuries, a broken right arm and a bruised lung. It could've been a lot worse and it was a very anxious wait for all teams, drivers and fans as we waited on news on Wickens – thankfully he was reported as awake and alert and the race was able to be restarted.
Fittipaldi, Sato and Hunter-Reay all participated in interviews once cleared from the medical centre to explain their point of view while Hinchcliffe chose to leave the track and get to the hospital to see his great friend teammate Wickens once he was cleared, after initial fears of arm injuries.
Quite understandably, the race took second place in the priorities but, nevertheless, it still happened. Rossi took the win but not in such as dominant fashion as we've seen earlier in the season – he led after the restart and only lost the lead once but was under constant pressure from Will Power. Rossi's lead yo-yoed throughout the race, varying from over 11 seconds to under 1 second, and even nothing at one point when Power got past Rossi.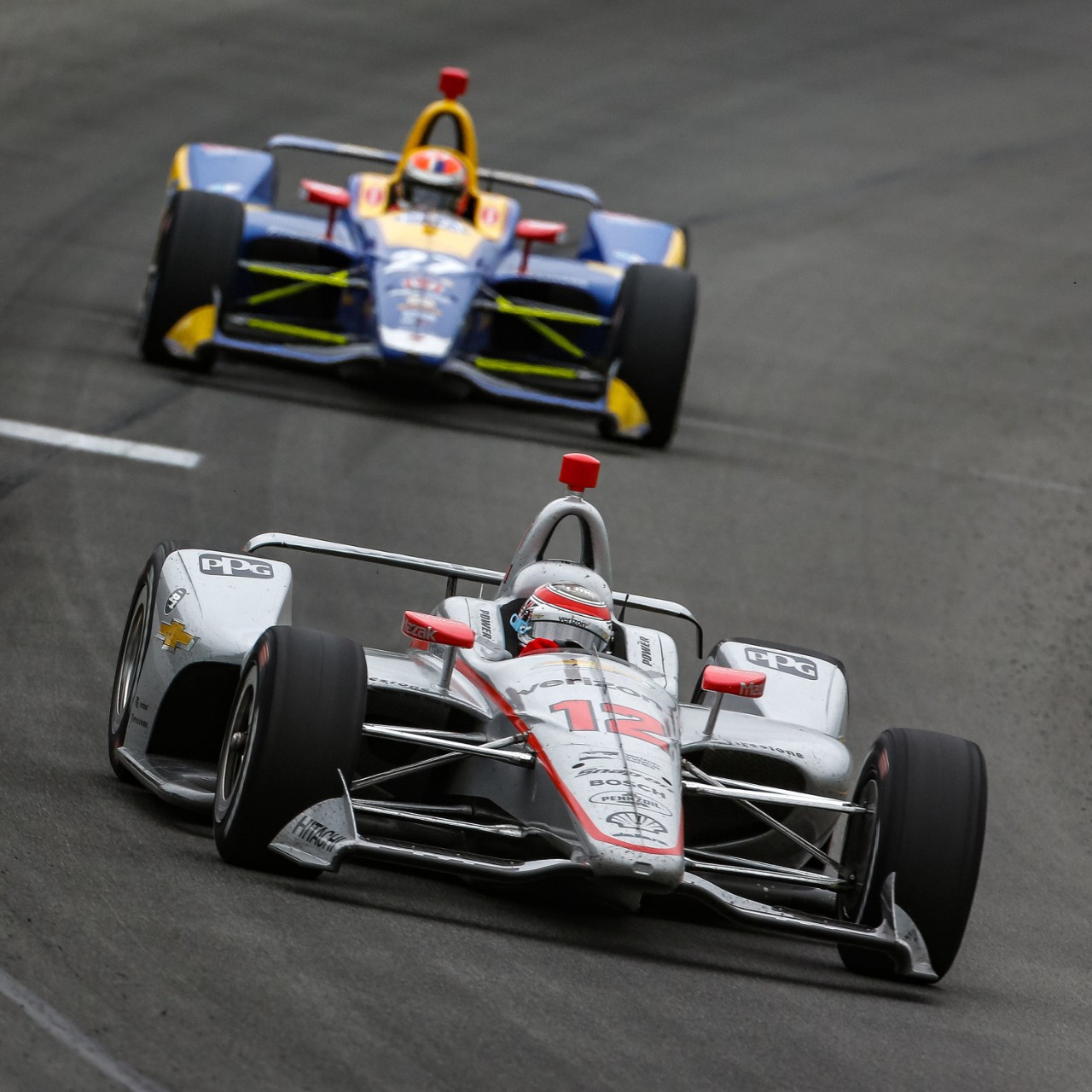 At the penultimate stops, Rossi had a slow in-lap and was jumped by Power who stayed ahead, despite Rossi having the momentum on track. Power looked like he was building a lead when Rossi dived down the inside in a risky move that was rewarded with the race win. Power closed the lead back down in the final stint when Rossi got stuck behind Sebastien Bourdais and Dixon, who narrowly avoided being lapped, but Power was never able to get on terms with Rossi again.
The third driver on the podium was championship leader Dixon who held off a strong, late charge from the previously disgruntled Bourdais. The Frenchman was unhappy with the repairs to the fence following Wickens' crash and had a very animated phone call with the race director but was eventually convinced to get back in the car. You wouldn't have a clue about all that once they got racing, Bourdais was one of the fastest drivers on track and was not shy of an overtake, even at Turn 2.
Dixon himself was on a recovery drive after qualifying well down the field in thirteenth. The #9 Chip Ganassi driver had already made it to seventh by the restart and, from there, he made continuous progress throughout the race – only losing 17 points in his lead in a race that could've been a lot worse for him as he only just missed the wreck.
Josef Newgarden was one to have a fairly quiet race, actually getting lapped and very nearly being passed by Andretti rookie Zach Veach. After initially running third, Newgarden lost time during the pit stops and slowly dropped through the pack after he lacked the pace of the leaders. Veach, meanwhile, was one of the most impressive drivers of the race, looking very confident and having pace not far off race leader and teammate Rossi despite the fact that this was his very first visit to the Tricky Triangle.
Marco Andretti and Simon Pagenaud both struggled at Pocono with neither having the expected pace all race and eventually finishing seventh and eighth, not far off going two laps down. You know it's been a strange race when Penske's are being lapped but that's what Pocono does, especially when there are long runs without cautions as we had following the restart.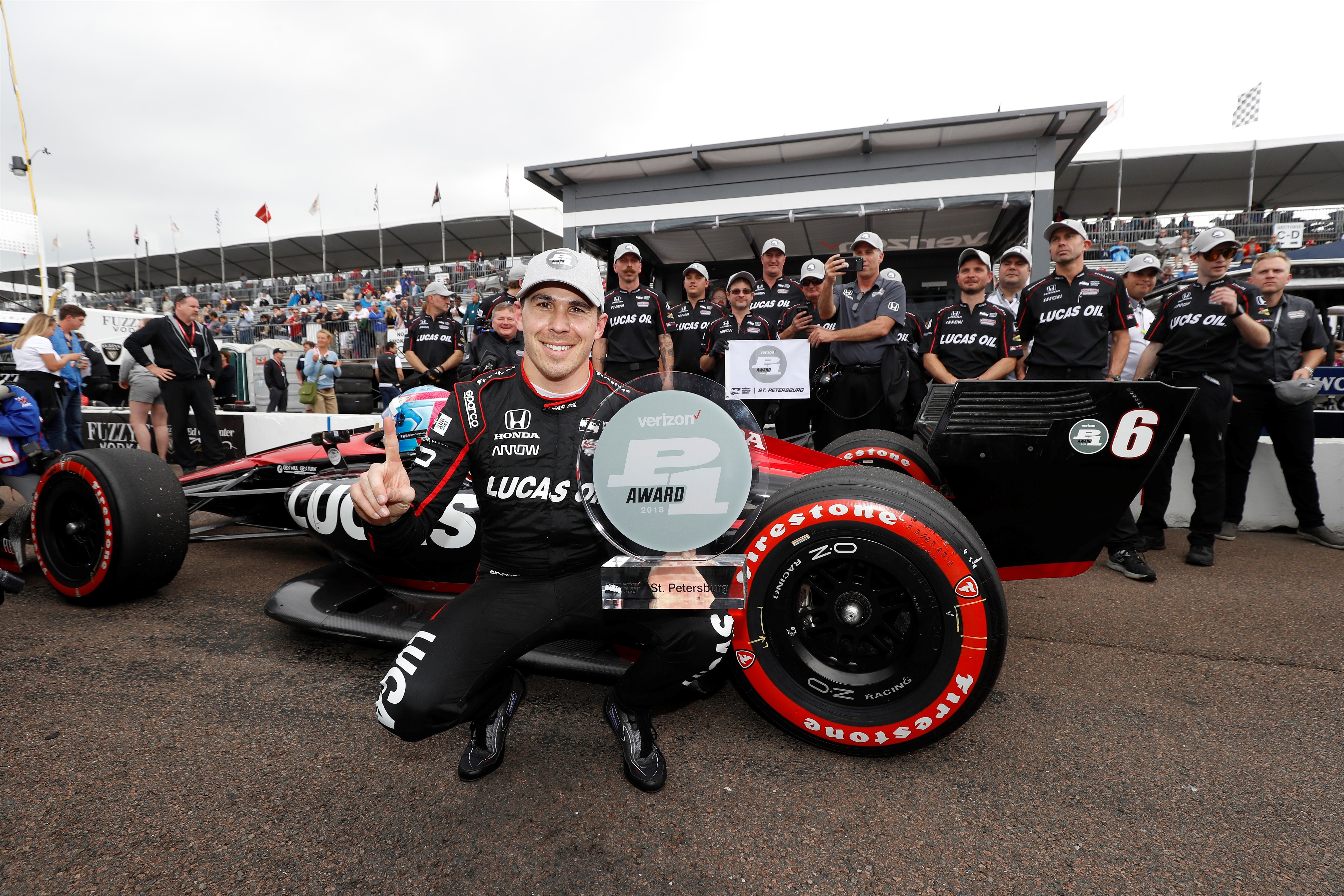 This is a race that is going to, and has already, drawn a lot of questions of IndyCar. The catch fence is the main problem and, even though Wickens hasn't sustained life or career threatening injuries, many have argued that he shouldn't have sustained any at all, especially in a series like IndyCar. The repercussions will rumble on but, for now, IndyCar will move onto Gateway with the shadow of Pocono hanging over them.
Full Race Results:
Alexander Rossi
Will Power
Scott Dixon
Sebastien Bourdais
Josef Newgarden
Zach Veach (R)
Marco Andretti
Simon Pagenaud
Charlie Kimball
Ed Carpenter
Matheus Leist (R)
Ed Jones
Max Chilton
Graham Rahal
DNF – Conor Daly, Spencer Pigot, Tony Kanaan, Ryan Hunter-Reay, Robert Wickens (R), James Hinchcliffe, Takuma Sato, Pietro Fittipaldi (R)