Five races separate us from the 2018 British Superbike Showdown, and each one of these five will be critical in determining the six contenders for the final three meetings of the year – the seven title-deciding races.
At the moment, going into Cadwell Park this weekend, only Leon Haslam is assured of a Showdown spot, 176 points clear of Peter Hickman who is seventh in the championship. That means that Jake Dixon and Josh Brookes, whilst being in strong positions at the moment, still need to put in performances to make the top six, although anything outside the rostrum for any of Haslam, Dixon or Brookes would be something of a disappointment at this stage, as they are generally now focusing on podium points.
All three riders – Haslam, Dixon and Brookes – have been strong in Cadwell. Brookes is one of the most iconic Cadwell Park figures, typically one of the riders to go "full send", more than most, over "The Mountain". However, Brookes could only manage a 12-7 last year with the Anvil Hire TAG Yamaha squad, although the McAMS Yamaha team took the second race victory with James Ellison. Brookes did take the Cadwell double, though, back in 2015 on his way to the championship. Another 1-1 at the Lincolnshire circuit would do a lot for his championship hopes, and help him close the 27-point gap which he suffers at the minute to Haslam in the podium points.
Haslam, though, won last year, in race one, so could be a formidable force this weekend, especially after a strong Thruxton performance two weeks ago where he took his first ever win in the Hampshire track. A double podium for Haslam this weekend could spell real trouble for those hoping to beat him to the title this year.
Jake Dixon has only been to Cadwell Park in BSB twice before, and he picked up a podium last year, finishing second behind Haslam in race one, although like the JG Speedfit Kawasaki rider, Dixon also retired in race two, crashing in the Hall Bends section. Like Brookes, Dixon will this weekend be after a strong double podium to try to close his podium points deficit to Haslam.
Glenn Irwin is in a similar points situation to Brookes, sitting five points behind the Aussie in the general standings, and 4 points behind in the podium credits. However, at this moment in the season, you would say that Brookes is in a stronger position with his bike feeling compared to Irwin. However, that assumption is largely based on the results in Thruxton, a very unique circuit where tyre consumption is the most critical aspect. In comparison, Cadwell Park is more 'normal' – more like other British tracks – although it still has its own, very unique Cadwell Park flavour. But, considering that it was tyre wear, where Irwin fell short in Thruxton, you might assume that he will be back at the front in Cadwell Park. I suppose it's important to remember at this point that Irwin had no speed problem in Thruxton – he set pole position – it was all in the tyre duration, which isn't such an issue in Cadwell.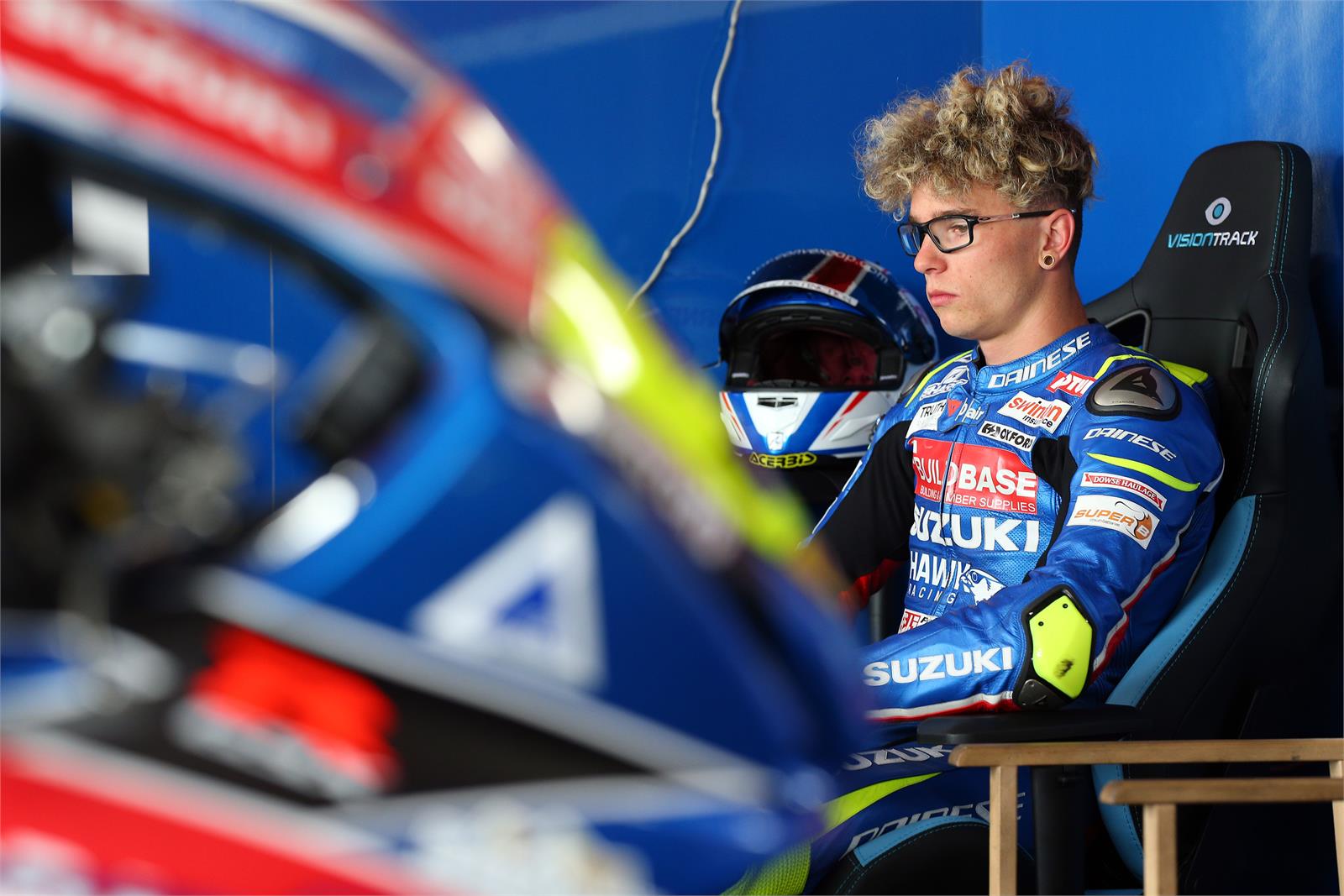 After another difficult weekend in Thruxton, Bradley Ray will once again be aiming to make a podium return in Cadwell Park this weekend. The positive side is that Ray found something for his front end issues between Brands Hatch and Thruxton, and he found them in a test at Cadwell Park. With that in mind, he could be back in the lead battle this weekend, fighting for the win, but we have been expecting Ray to return to the front for a while now, so whilst the hope may be high, the expectations are somewhat more tempered. Anyway, Ray needs to get his act together if he is to make the Showdown. He is only eight points ahead of sixth-placed Danny Buchan; 15 ahead of Hickman in 7th and 33 clear of O'Halloran in 8th.
Of course, you could say that Danny Buchan needs to pull his finger out, too. But what you have to consider is that Buchan's form of late has been on an upwards trend. His double-DNF in Thruxton was not his fault, and as another one of the "full send mountaineers" you would expect his impressive speed to continue at this track, where for once his excessive height can be something of an advantage.
Peter Hickman was pretty heroic in Thruxton, going from hospital to rostrum in all of two hours, and then doubling up a few hours after that. He finally seems to have figures out the puzzle of the 2018 Pirelli rear tyre, and at the track where he took his first BSB win back in 2014 in the pouring rain, it is entirely possible that the double 2018 Ulster Grand Prix winner (Supersport and Superbike) could make a return to the BSB top step this weekend for the first time in over one year.