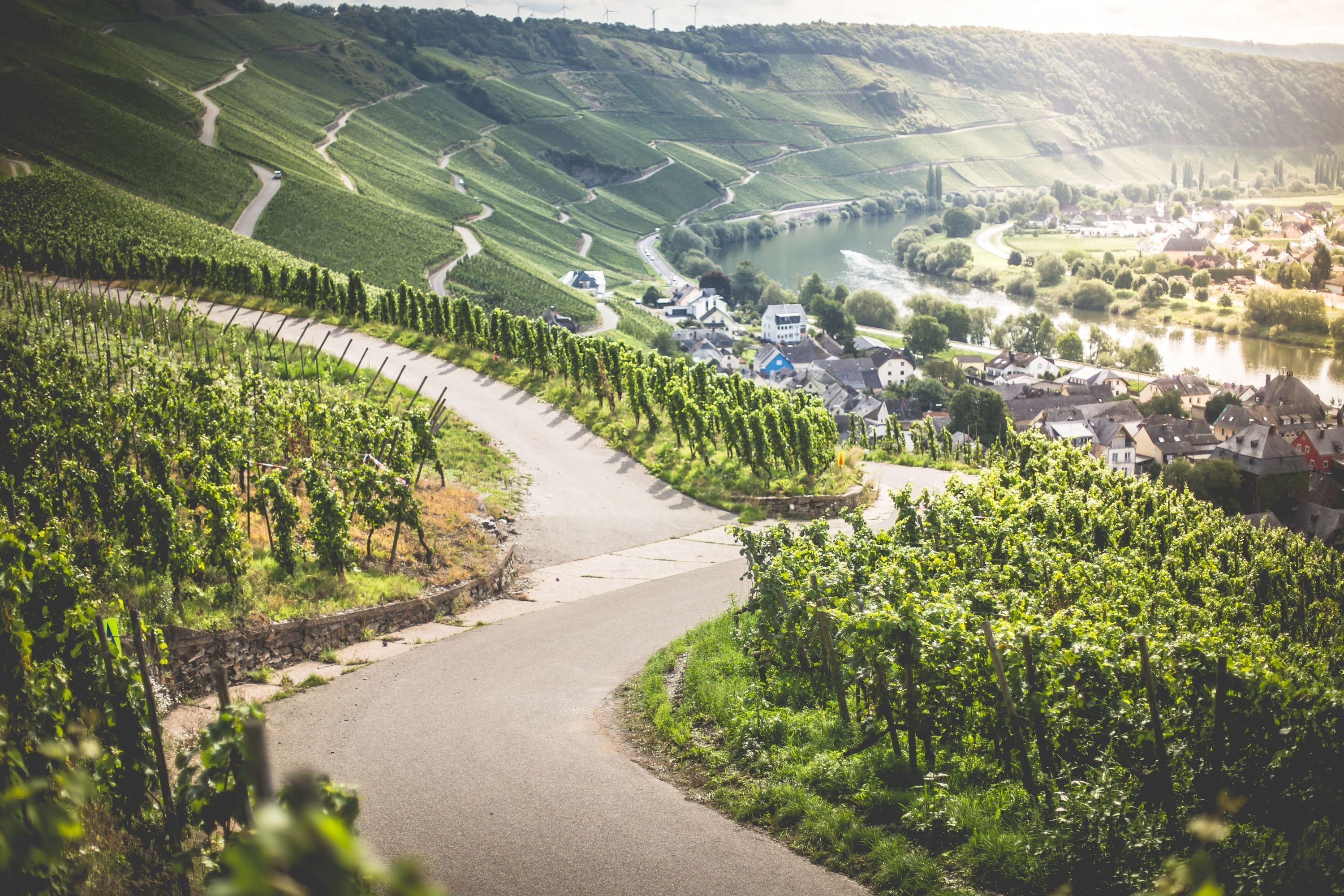 The battle for this year's championship arrives on the sealed roads in Germany. Thierry Neuville holds a twenty-one-point lead over Sébastien Ogier, and he will be aiming to build on that, as his road position will give him an advantage.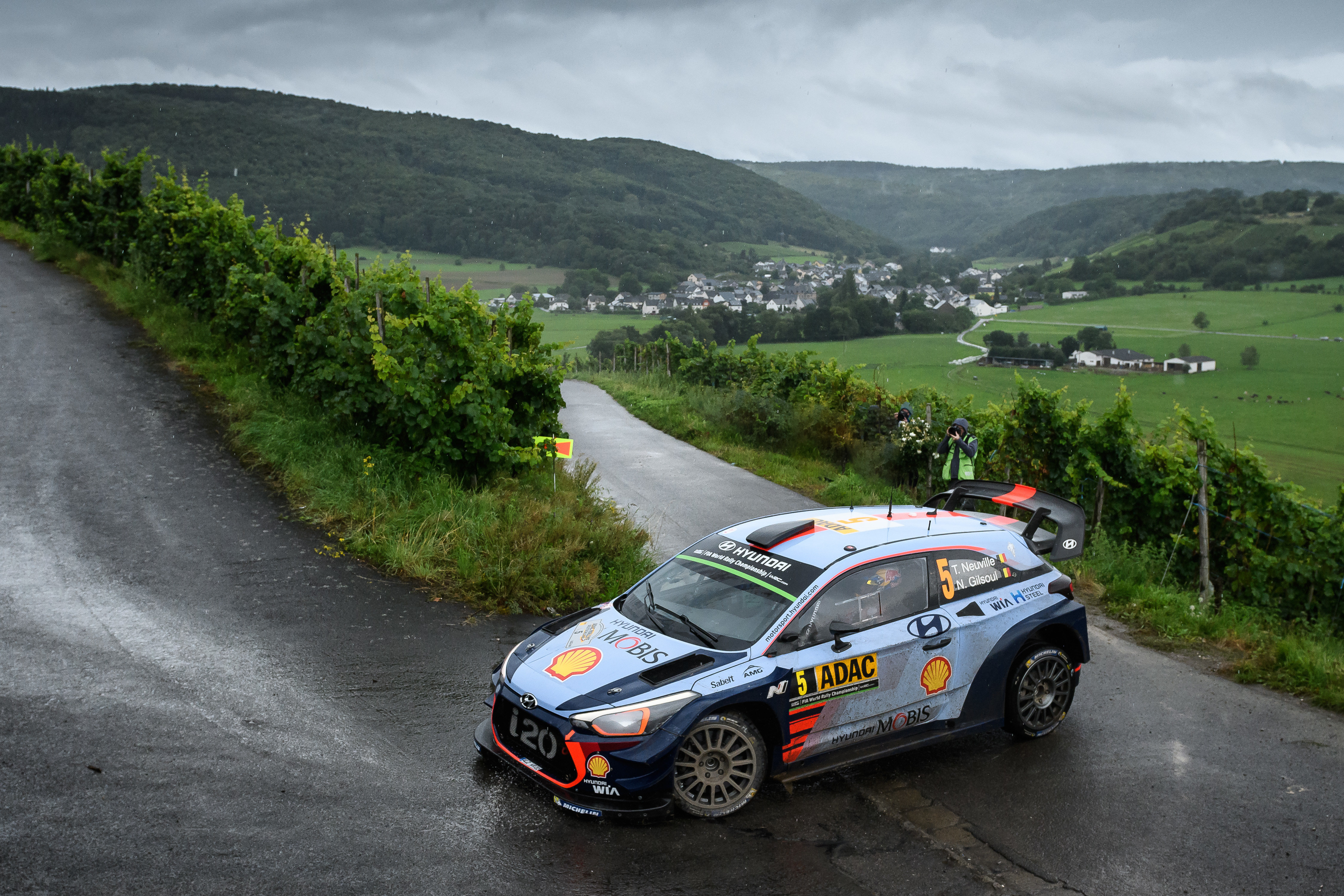 Four years ago, he won on these roads, and will be looking to do the same this year. Thierry is joined by Andreas and Dani, back to the i20 for the first time since Portugal. Andreas scored a second place in this event last year and will be looking to get a strong result again, whilst Dani has taken two second places in 2014 and 2016.
Ott Tanak is trying to get back into the championship fight, and his win last time out in Finland has done him some favours. He won last year for M-Sport, and will want to do the same again. Jari-Matti took a podium here in 2015 when driving for Volkswagen.
M-Sport come here with three cars, Seb and Elfyn, with Teemu taking part in his first full tarmac event in a full-blooded WRC car. He'll be looking to gain knowledge and experience on this very tricky event. Seb has won this event three times, whilst Elfyn came close to a podium in 2014, taking fourth in the end.
The rhythm of the event changes day by day, with roads around the famous vineyards, the Baumholder military roads and classic country lanes, making the recce and car set up crucial. Even Sunday is by no means easy, with almost 75kms of stages to run.
Here's the full schedule for the rally.
ADAC RALLY DEUTSCHLAND SCHEDULE (GMT+2)
THURSDAY 16 AUGUST
8.00am: Shakedown St. Wendel (5,52 km)
2.45pm: Start (Bostalsee)
7.08pm: SS 1 – Super Special Stage St. Wendel (2,04 km)
7.48pm: Parc fermé
FRIDAY 17 AUGUST
9.00am: Service A (Bostalsee – 15 min)
10.11am: SS 2 – Stein und Wein 1 (19,44 km)
11.05am: SS 3 – Mittelmosel 1 (22,00 km)
12.53pm: SS 4 – Wadern-Weiskirchen 1 (9,27 km)
2.13pm: Service B (Bostalsee – 30 min)
3.39pm: SS 5 – Stein und Wein 2 (19,44 km)
4.33pm: SS 6 – Mittelmosel 2 (22,00 km)
6.21pm: SS 7 – Wadern-Weiskirchen 2 (9,27 km)
7.21pm: Flexi service C (Bostalsee – 48 min)
SATURDAY 18 AUGUST
7.35am: Service D (Bostalsee – 15 min)
8.48am: SS 8 – Arena Panzerplatte 1 (9,43 km)
9.15am: SS 9 – Panzerplatte 1 (38,57 km)
11.03am: SS 10 – Freisen 1 (14,78 km)
12.06pm: SS 11 – Römerstrasse 1 (12,28 km)
1.40pm: Service E (Bostalsee – 30 min)
3.08pm: SS 12 – Arena Panzerplatte 2 (9,43 km)
3.35pm: SS 13 – Panzerplatte 2 (38,57 km)
5.23pm: SS 14 – Freisen 2 (14,78 km)
6.26pm: SS 15 – Römerstrasse 2 (12,28 km)
7.40pm: Flexi service F (Bostalsee – 48 min)
SUNDAY 19 AUGUST
6.20am: Service G (Bostalsee – 15 min)
7.49am: SS 16 – Grafschaft 1 (29,07 km)
9.42am: ES 17 – Grafschaft 2 (29,07 km)
12.18pm: SS 18 – Bosenberg Power Stage (14,04 km)
1.00pm: Podium
Let's hear from the drivers then.
Hyundai Motorsport
Thierry Neuville
"After four consecutive gravel events, it is going to be nice to get back onto tarmac. Rallye Deutschland is a great event. It is a home rally for the team, and it is also situated close to the Belgian border, so we see lots of travelling fans coming to support us. We have had some fantastic results here in the past – including our debut win in 2014 – as well as some more difficult ones. Still leading the championship after a frustrating weekend Finland, I am ready to get back to the front in Germany."
Andreas Mikkelsen
"Rallye Deutschland is one of my favourite tarmac events. It is a rally with plenty of variety and challenges, but one that I find highly enjoyable. I finished second in last year's event, so it brings back good memories. I hope for a good result this time around with Hyundai Motorsport. We've not had the sort of results recently that we know we are capable of, so I am determined to rectify that in Germany."
Dani Sordo
"I am pleased to be back in the Hyundai i20 Coupe WRC for Rallye Deutschland, which is a very nice event and a home rally for the team. It is not a straightforward event with lots of different stage profiles. We often see some rain over the weekend, which can leave the roads muddy and slippery, but who knows what we will face this year. We have been competitive in Germany in past seasons, with some happy memories of the podium. That's got to be our target against tough competition from our rivals."
Toyota Gazoo Racing WRT
Jari-Matti Latvala
"After Rally Finland I am feeling relaxed and I have a good feeling about Rallye Deutschland. I hope we can continue where we left off and maintain a good rhythm until the end of the year. I think our car should be good in Germany: last year we were already quite competitive there. I really enjoy the small country roads through the fields, which are narrow but fast, and the military area which also has some nice sections. We just have to be prepared for everything when it comes to the weather, because it can be very changeable."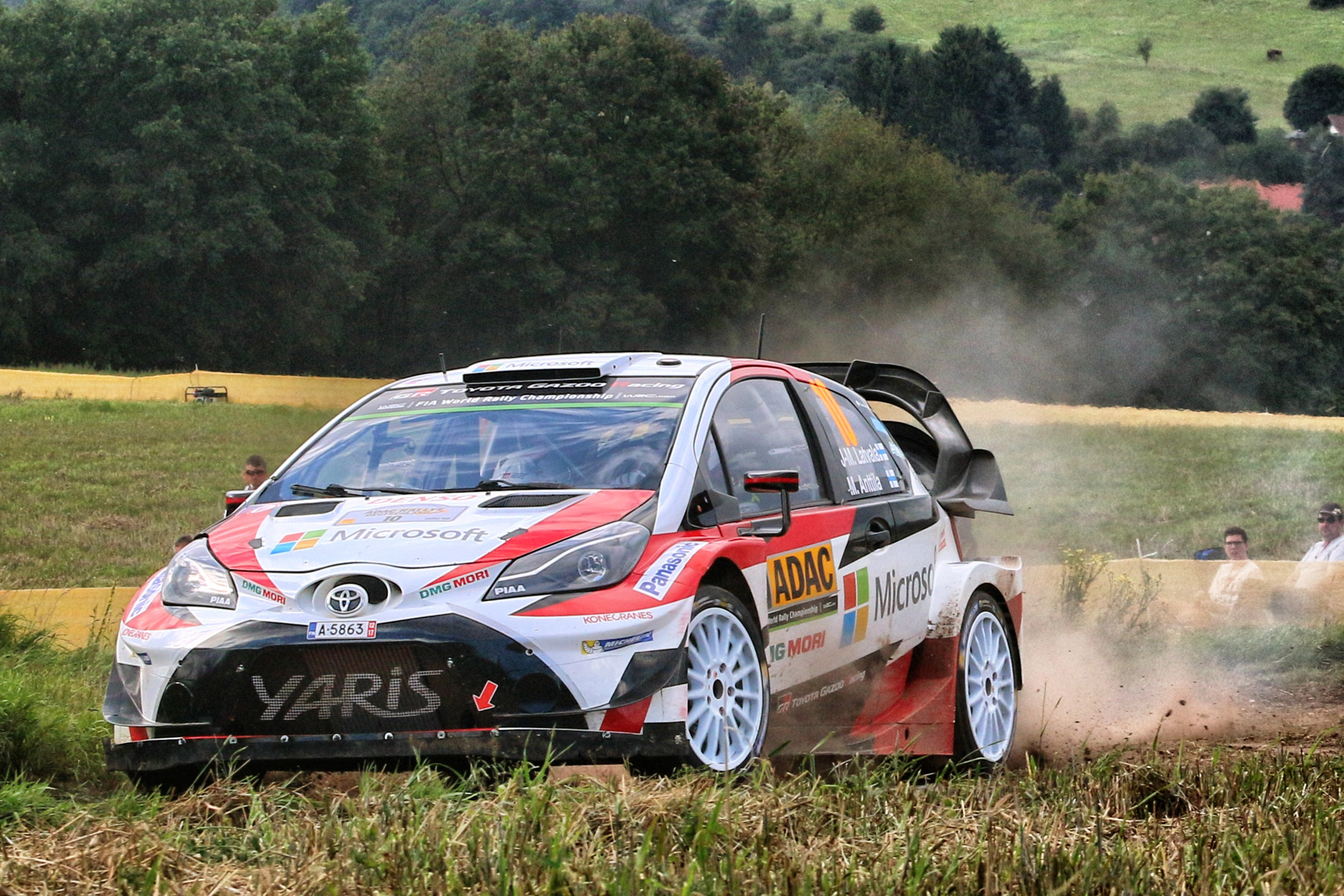 Ott Tänak
"We will go to Germany with a high target after our win in Finland. I want to take it event-by-event, try to get the maximum out of each rally and see whether we can get back into the championship fight. I enjoy Germany every year. I like the challenge of having many different kinds of roads. We will need to keep an eye on the weather because when I won the rally last year, the tyre choice made a big difference. The Yaris WRC has been performing pretty well on asphalt so I hope we will have everything we need to fight for the top. We are feeling confident."
Esapekka Lappi
"Rallye Deutschland is always such a challenging rally. Usually there is some rain and you often get different conditions during each day. This can make things tricky because there is a lot of corner-cutting and a lot of dirt on the road. It has been difficult for me in the past, but I actually really like the challenge. I'm looking forward to being back on asphalt, too. In Corsica we achieved a nice setup with the car and the speed was good. Germany is quite a different rally but hopefully we can repeat that."
Citroen Abu Dhabi Racing WRT
Craig Breen
"I'm longing to get back on the tarmac. It's been a year since I last competed in a 100% tarmac rally. The Saturday stage will definitely be decisive again, with the two runs through the Baumholder military base, but before that, I really hope more than anything that it doesn't rain on Friday, so that we can start the race in ideal conditions, despite being a long way down the running order. Since our Germany tests at the start of the summer, I have had an extra day of testing in Alsace to get back into the habits you need to drive on tarmac, and I'll be giving it my all to rediscover the joys of the podium."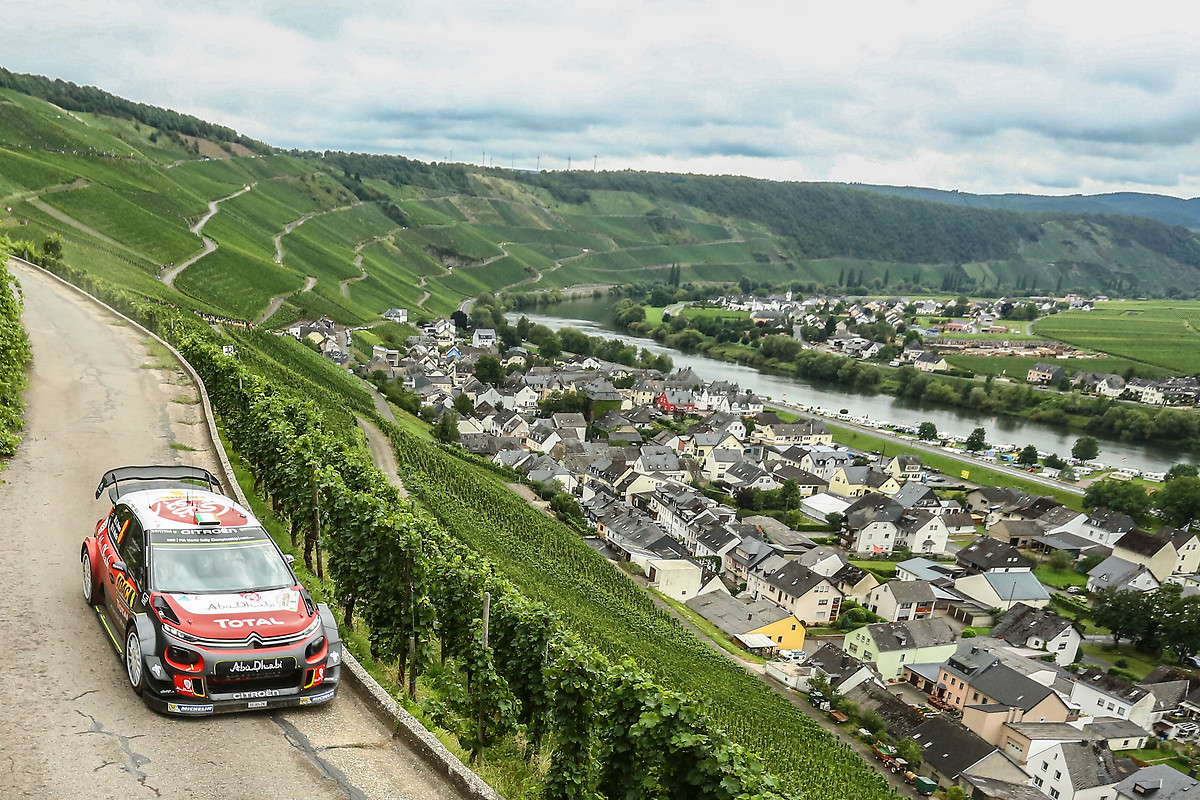 Mads Østberg
"Except last year, I have competed in this rally every year since 2010, so I know the course pretty well and I have always enjoyed the variety of the stages, even though it makes things difficult! I will have to get to grips with driving on this surface again, but I know I can count on the team's immense experience on tarmac and at this rally in particular. I have had two days of testing with the C3 WRC to work through all the road profiles I will be facing, so a top-five finish would be a good result for me."
M-Sport Ford WRT
Sébastien Ogier
"We didn't have the pace that we wanted in Finland, but next week's Rallye Deutschland is a completely different event and we'll be aiming to challenge for the leading positions once again.
"It's always nice returning to asphalt, and we had the performance last time out in Corsica. But this is another difficult rally and everyone knows how big the challenge is to get everything right with all the varying stages.
"As always, the goal is to deliver our best and challenge for the victory. That's what we'll be aiming for – together with the target of reducing the gap to the championship leader."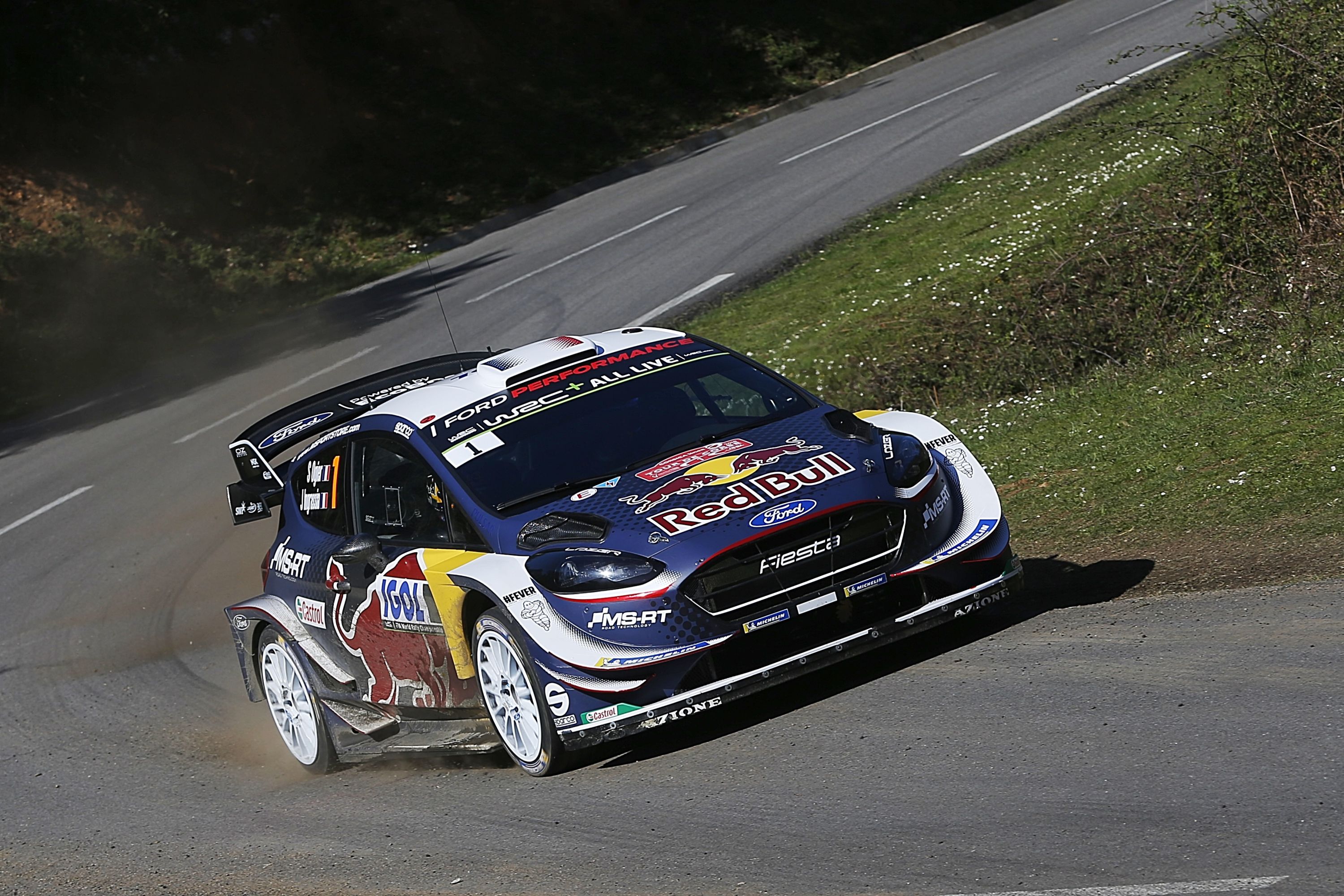 Elfyn Evans
"Rallye Deutschland is a pretty challenging event, but I think that's one of the reasons why I enjoy it so much. The stage characteristics and conditions are constantly changing, and you've really got to be on the ball.
"It's all about finding the right rhythm and set-up for each of the different challenges; as well as staying fully focused as this is one of those events where second chances are few and far between!
"The weather can also play a crucial part and a wet rally would make things pretty interesting. But let's see what gets thrown at us next week. The Fiesta felt really good last time out on Tarmac, and we'll be aiming for a strong result."
Teemu Suninen
"This will be my first time in a world rally car on asphalt and a big leap into the unknown. So far, I know nothing about driving these cars on this surface and I will have a lot to learn. I'm most curious about the tyre wear and how to use the brakes.
"This rally will be full of questions, and it's always been one of the most challenging on the calendar. There is always a lot of dirt that gets dragged onto the stages, but I hope to find good confidence in the car and improve my driving in these tricky conditions."
We really are heading to the end of the season, with just five rounds remaining, including this event. Who will win, and what will it mean for the championship?
We shall see! Enjoy!