After a weekend off, the IndyCar paddock is back on American soil for the Honda Indy 200 at Mid-Ohio. This round marks five-to-go for the 2018 season while the championship lead is at its biggest for quite some time with Scott Dixon boasting a 62-point lead over Josef Newgarden. Even that margin is far from safe, especially in IndyCar, and a late charge from Newgarden, or any other of the top five, cannot be ruled out.
Dixon was the victor last time out on the Streets of Toronto, extending his already large championship lead after Newgarden, and pretty much all of his championship rivals, faltered in dramatic fashion. Consistency is key when it comes to winning championships and Dixon is the only driver who's shown that so far this season, all the rest have been very up and down, going from winning to having a disaster of a weekend.
Anyway, back to Toronto and it was fairly even between the two manufactures of Honda and Chevrolet with a Honda win but an equal distribution of the cars throughout the field – something we've become accustomed to seeing in the universal aero kit era.
Dixon may have had it all his own way at Toronto however, it was a Newgarden show at Mid-Ohio last year with the Penske driver dominating the race after starting second. Will Power completed the Penske 1-2 with only Graham Rahal standing in the way of it being a Penske 1-2-3 – a level of dominance that is now a distant memory. The 2.258-mile road course has often been classed as a Chevrolet track, but the form book has already been chucked out the window for this season, given how much has changed regulation-wise.
What the track does bring is a very narrow racing line which can make it harder to overtake than usual however, the overtakes that do happen are sensational to watch. It's also a track that can punish any minor mistakes harshly, despite the walls being quite some distance from the track, and the tricky pit entry nearly always causes problems.
The next two races may be ovals but, for now, we're sticking to the road courses which means the usual grouped qualifying format, eventually culminating into the Firestone Fast Six.
There are a number of notable driver changes this weekend, some expected but some not so. Pietro Fittipaldi makes his much-anticipated return to IndyCar after his leg-breaking crash at the WEC 6 Hours of Spa outing. He will take the wheel of the #19 Dale Coyne for only the second time after a combination of Zachary Claman De Melo and Santino Ferrucci filling in for where Fittipaldi was supposed to race.
Both Jordan King and Rene Binder are staying in the respective cars while Jack Harvey is back in the #60 Schmidt Peterson/Shank Racing machine for the first time since the Indy 500. Also staying put is Conor Daly who, after delivering Harding's best result in his first race with the team, has been kept on for another race at the expense of Gabby Chaves while the team asses their options for next season.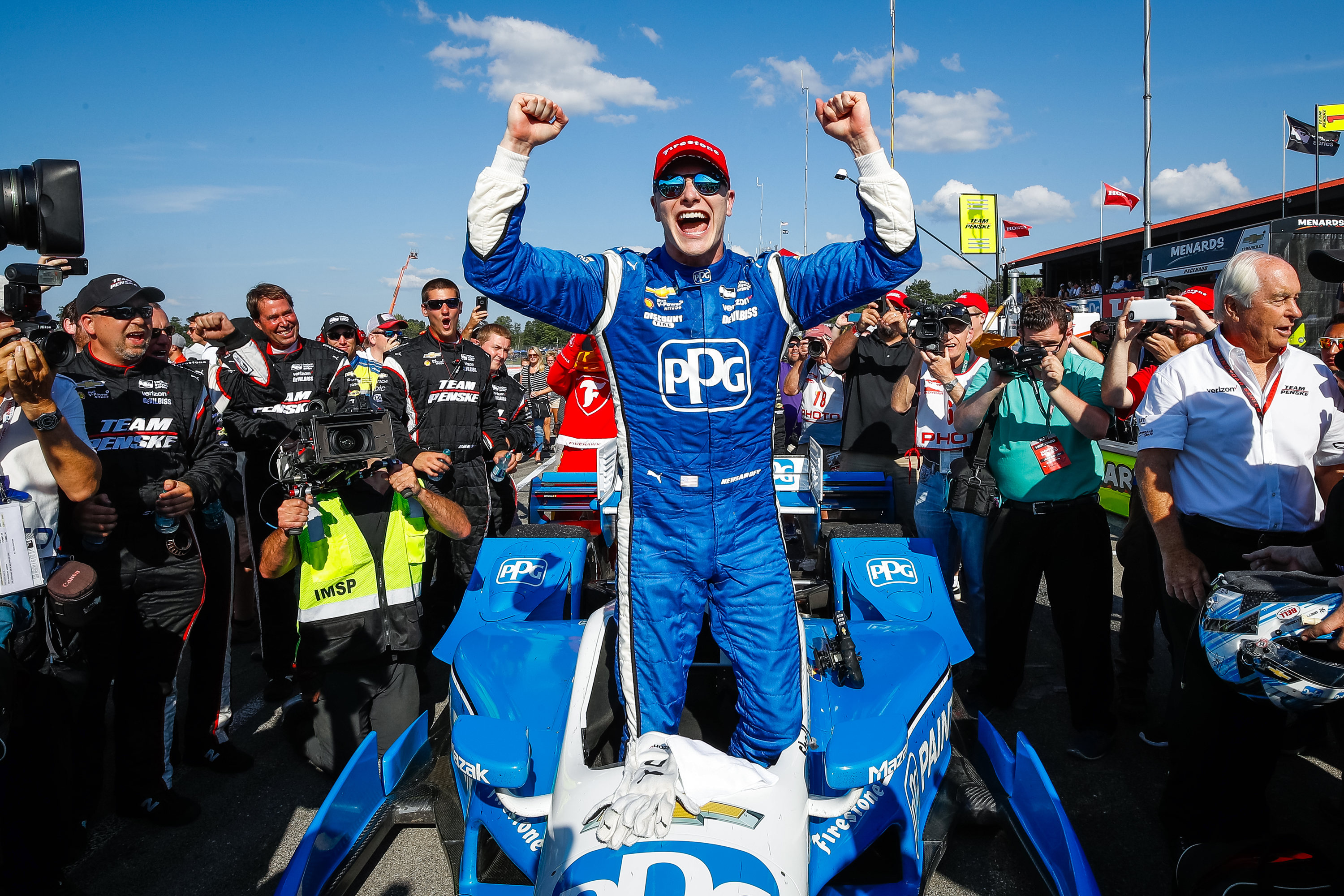 Heading into this weekend, there are some drivers who you'd expect to be strong and others who desperately need a good weekend to stay in realistic championship contention. As a five-time winner at Mid-Ohio, you'd expect Dixon to be up there, along with last year's winner Newgarden. The other three title contenders – Alexander Rossi, Ryan Hunter-Reay and Power – need good weekends to prevent the remainder of the season becoming a Dixon/Newgarden dogfight.
Each weekend is becoming more and more pivotal in the championship, so you really don't want to miss the action! Practice is being streamed as usual but qualifying is not this weekend while the race is being shown on BT Sport/ESPN. The whole Mazda Road to Indy programme is also in tow for Mid-Ohio and, with those three series approaching season's end, they are certainly ones to watch on IndyCar's streaming channels. If you want to catch the action this weekend, the timings, in BST, are as follows…
Friday
Practice 1 – 4:00pm
Practice 2 – 7:35pm
Saturday
Practice 3 – 3:00pm
Qualifying – 6:30pm
Sunday
Race – 8:00pm
Featured image courtesy of Scott R. LePage/LAT for Chevy Racing