In several races this year – notably Australia, Canada, Austria, Britain, and Germany –  we saw increases in the number of DRS zones on track, which didn't provide that much more overtaking. Instead, they created a few issues.
Brought in for the 2011 season, DRS is a system whereby the driver presses a button on the steering wheel when they are within one second of the car in front, which then opens a flap on the rear wing and reduces drag on the straights. The FIA intended it to increase the amount of overtaking in F1.
It used to be the case that the drivers were allowed to use DRS at any part of the circuit during practice and qualifying, but this was reversed for 2013. This was partly because it was too dangerous, but also because it was creating too much disparity between the top teams with better aerodynamic efficiency – like Red Bull, McLaren and Ferrari – and the lower-ranked teams with worse aerodynamic efficiency, like Marussia and Caterham.
Since 2013, DRS can only be opened at certain areas of the track, which remain the same for practice, qualifying and the race. Between 2013 and 2017, there used to be no more than two DRS zones at a circuit.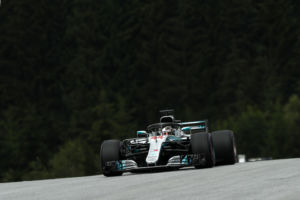 Now, however, we have had three DRS zones at a fair few of the circuits, meaning that the gap between the bigger teams and the smaller teams has extended. It really has turned into a case of mind the gap in F1.
In fact, it has got to the point where the teams below Mercedes, Ferrari and Red Bull have formed what is being called a second tier championship. At Silverstone, for example, the top three teams were able to run their cars through turn one with the rear wing open. When the Sauber of Marcus Ericsson tried it, however, he ended up in the barrier.
As a result, we can essentially say that the financially better-off teams with more aerodynamic capability, who already had an advantage before, now have an even greater advantage, which is really taking away from the spectacle of Formula One.
However, the potential danger of being able to have the rear wing open through high speed corners could add to the excitement experienced by us as spectators and increase the adrenaline for the drivers, not forgetting that they can choose not to use DRS in areas where it is permitted if they feel that it is unsafe or detrimental to performance over the course of a lap.
The already substantial gap between the big three and the rest is, if anything, being increased by the perhaps excessive adding of DRS zones and, as Marcus Ericsson proved in Silverstone, this is something which can also be quite expensive for the teams. Formula One's technical rule-makers need to think about trying and beginning to decrease the gulf between the teams in Formula One, and maybe DRS is the place to start.
Featured image – 2018 Großer Preis von Frankreich, Freitag – Steve Etherington