5th October 2014 was a dark day that holds many painful memories for the world of Formula One. It was the day that French racing driver Jules Bianchi – a man so talented he was tipped to be a multi-world champion – crashed into a recovery vehicle at turn seven at Suzuka and, after a long battle, eventually succumbed to his injuries on the 17th July 2015.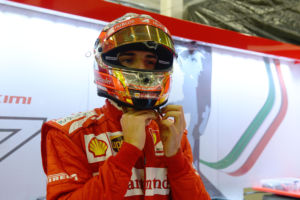 Exactly what has Formula One learned since Jules' passing? First of all, we have to look at the marshals and the stewards. Regardless of whose responsibility it was, a recovery vehicle was deployed under a yellow flag in incredibly wet conditions. Not a safety car or a red flag, but a yellow flag. This, plainly and simply, should never have happened.
As a result of this recovery vehicle deployment, the Virtual Safety Car (VSC) was invented so as to keep the drivers to a delta time after an incident. This would mean that drivers would slow down immediately, and there would not be the confusion that is otherwise presented by localised yellows. This is not to say that localised yellows no longer exist, but Adrian Sutil's accident in Suzuka – the reason the recovery vehicle was deployed – would have seen a VSC brought out instead. The VSC was first used at Monaco in 2015 when Max Verstappen and Romain Grosjean crashed at Sainte Devote.
However, the most concerning aspect of the incident is not the yellow flags, but rather the fact that the recovery vehicle was allowed out on track under such circumstances. In 2008 at the Nurburgring, a recovery vehicle was deployed after several spins at turn one, and it was hit by a Toro Rosso. Thankfully it was a small impact and no harm was done as a result, but surely you would think that Charlie Whiting would learn from something so dangerous. As it was, he didn't, and once again he allowed the recovery vehicle to be let out onto the track at Suzuka. This time, the decision resulted in a fatal accident.
This negligence is the reason Jules' father, Philippe Bianchi, decided to sue Formula One, then-F1 supremo Bernie Ecclestone, FOM (Formula One Management) and the Marussia Formula One Team for whom Jules had been racing. He later retracted this because, realistically, he could receive all the money in the world, but he would not get his son back.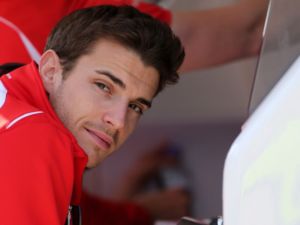 Our sport has come a long way since Bianchi's death, and steps have been taken to prevent the same thing happening again. In fairness, Charlie Whiting has since taken precautions to avoid similar circumstances to the ones to which he contributed nearly four years ago.
They say the good die young, but Jules was not just good. He was on another level, but unfortunately these safety advances came too late for one of Formula One's brightest ever stars.
Featured image © FOTO STUDIO COLOMBO X FERRARI