Ah, Monte Carlo, the signature event on the Formula One calendar. While the 2018 Monaco Grand Prix won't go down in history as the most exciting race (the word 'processional' comes to mind), the challenging nature of the circuit itself makes for an interesting technical race. This season's running certainly offered up some worthwhile moments, though the lack of a full Safety Car made it seem like it wasn't quite Monaco.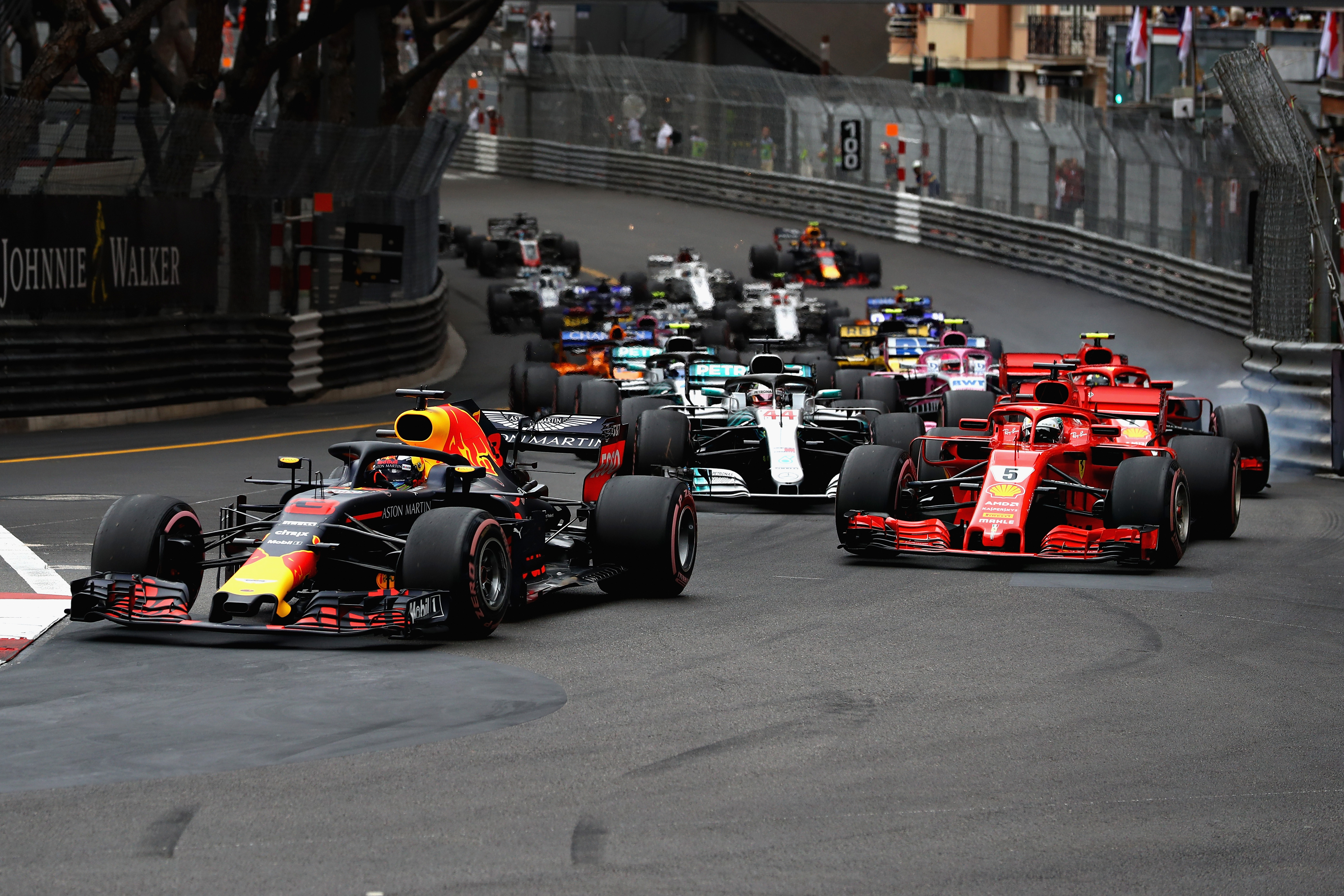 Daniel Ricciardo stole the show with his masterful pace control from pole position. Capitalising on a clean start, he was able to back the field up for the first several laps, babysitting his hypersoft tyres. Several other drivers commented on the slow pace of the opening stint, but due to the difficulties of overtaking on the narrow streets of Monte Carlo nobody was able to mount an effective attack.
The race appeared to begin in earnest around lap 15, when Ricciardo opened up the throttle. Responding to Vettel's lap 16 pit stop, Red Bull pulled Ricciardo in for a set of ultrasofts on lap 17. Enjoying a comfortable lead, Ricciardo rejoined the race in first.
On lap 28 Ricciardo reported losing power. While Ricciardo later admitted that Red Bull had identified an issue with the MGU-K on lap 18, it was ten laps later when he announced the problem. Despite being down on power, and further only able to use six of his eight gears, Ricciardo was able to manage his pace remarkably.
As the race progressed, pervasive graining on the left front tyre helped discourage Vettel and others on ultrasofts from pursuing too aggressive an approach, whereas the Red Bull's chassis served tyre management well. In time, Vettel's tyres settled in and he was able to mount an attack on Ricciardo, but the Red Bull man defended brilliantly.
A late Virtual Safety Car played into Ricciardo's hands, as Stoffel Vandoorne's McLaren emerged from the pits between Ricciardo and Vettel, albeit a lap down. This traffic allowed Ricciardo to rebuild a lead that saw him cross the finish line over 7 seconds ahead of Vettel to claim victory. After the stunning strategy mistake of 2016 cost him that win, this victory was particularly sweet for the Australian. The fact that he remained in P1 through the entire race could've only sweetened it further. His Driver of the Day award was well-earned.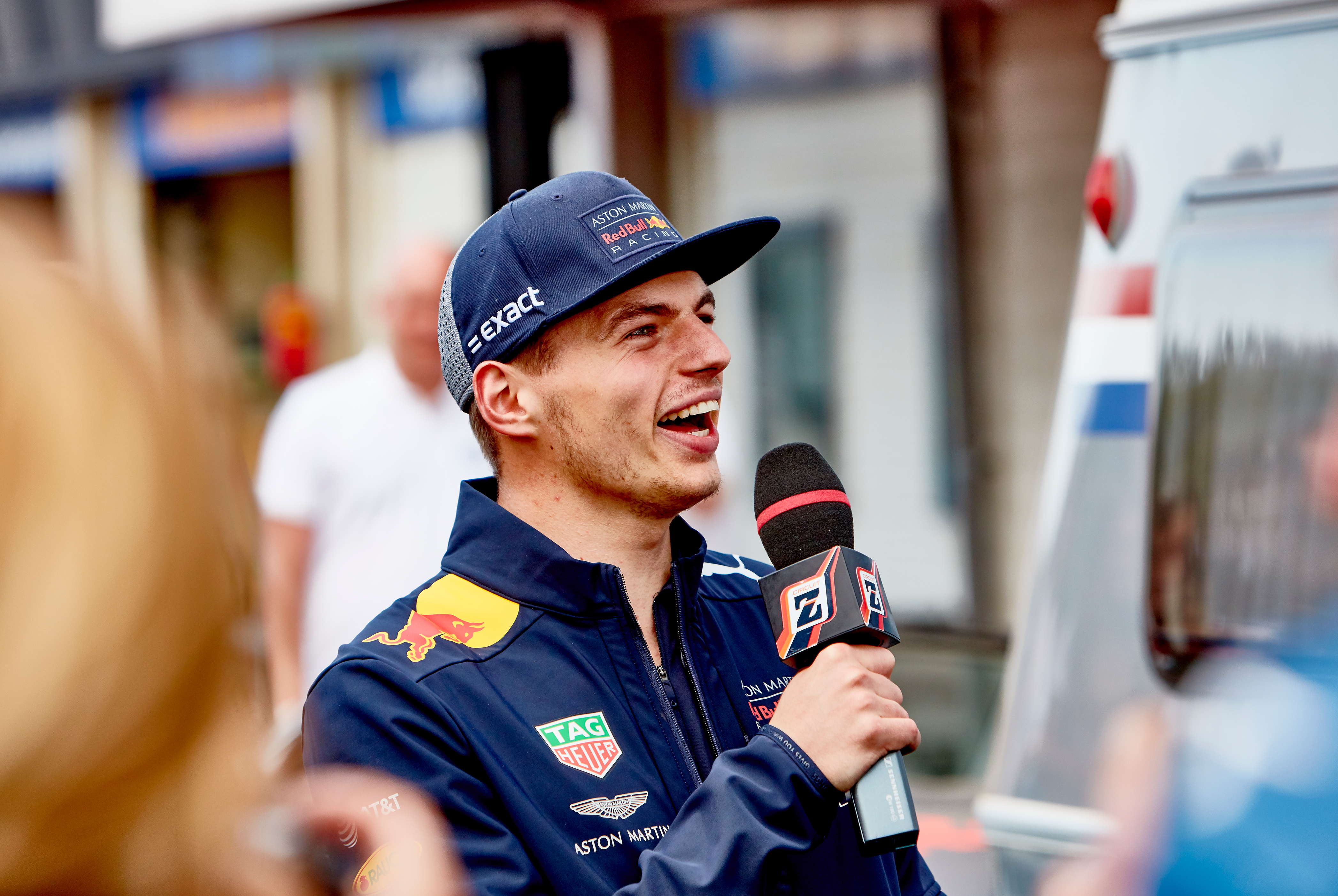 On the other side of the Red Bull garage, Max Verstappen drove a solid race. Starting from the back of the grid, he had claimed both Haas cars on the opening lap, and patiently climbed the order. Verstappen maintained a cool head throughout the race, shepherding his starting set of ultrasofts for 47 laps.
Despite some early complaints of pitting late for a set of hypersofts, he engaged in a duel with Carlos Sainz in which both drivers cut chicanes (leading to an amusing radio call of, "He cut the chicane!" from Sainz who moments before did exactly the same thing) resulting in a warning from the pit wall to keep his overtaking clean. After a weekend of trouble and serious errors in previous races, Max drove a clean race to finish in ninth, up from 20th.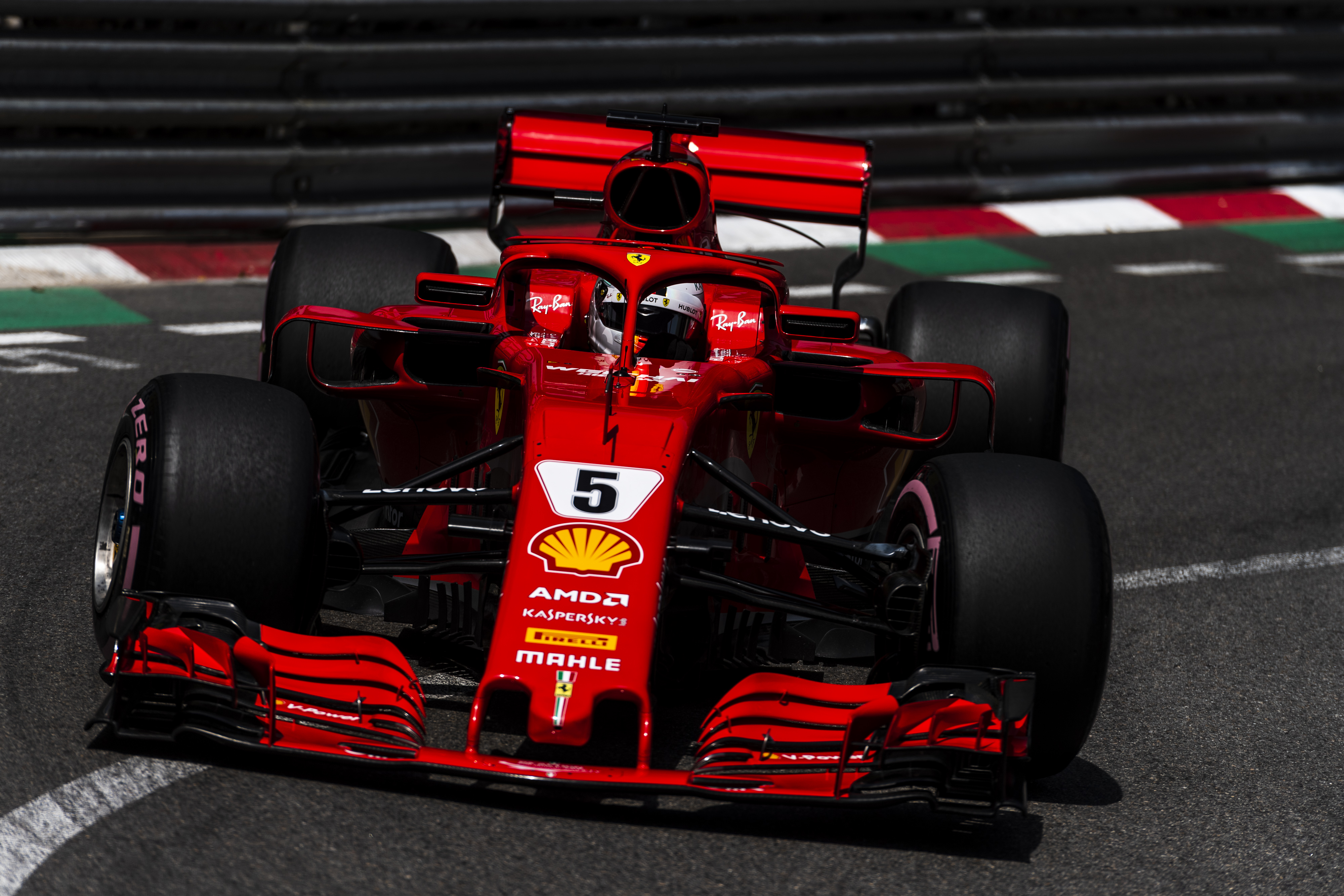 Scuderia Ferrari delivered a workmanlike race, though not terribly memorable. Sebastian Vettel consistently kept pressure on Ricciardo, though he wasn't able to overtake. The pervasive left front graining on the ultrasoft tyres combined with the narrow streets prevented him from pushing past Ricciardo. Technical gremlins briefly popped up for the German on lap 41, causing a brief blackout on his dash. Happily, this wasn't to become a more serious issue. Vandoorne's late pitstop during the VSC period sealed Vettel's second place.
Kimi Räikkönen, despite pushing hard against Lewis Hamilton, was similarly unable to make any meaningful gains. Suffering from the ubiquitous trouble with his left front tyre, the Finn started and finished in fourth.
On the Mercedes front, it looked briefly like Valtteri Bottas might have a chance at upsetting the order as Mercedes elected to send him out on supersofts after pitting on lap 17. While he avoided the graining issues that held up the other drivers at the sharp end of the grid, tyre temperature issues caused him to back off from Räikkönen for several laps, and he wasn't able to mount a serious challenge to his fellow Finn. Bottas further continued the trend of finishing where he started, in fifth.
Championship leader Lewis Hamilton, while vocal about his tyre issues, race pace and so forth, wasn't able to do much about any of it either. Starting in third, he finished in third.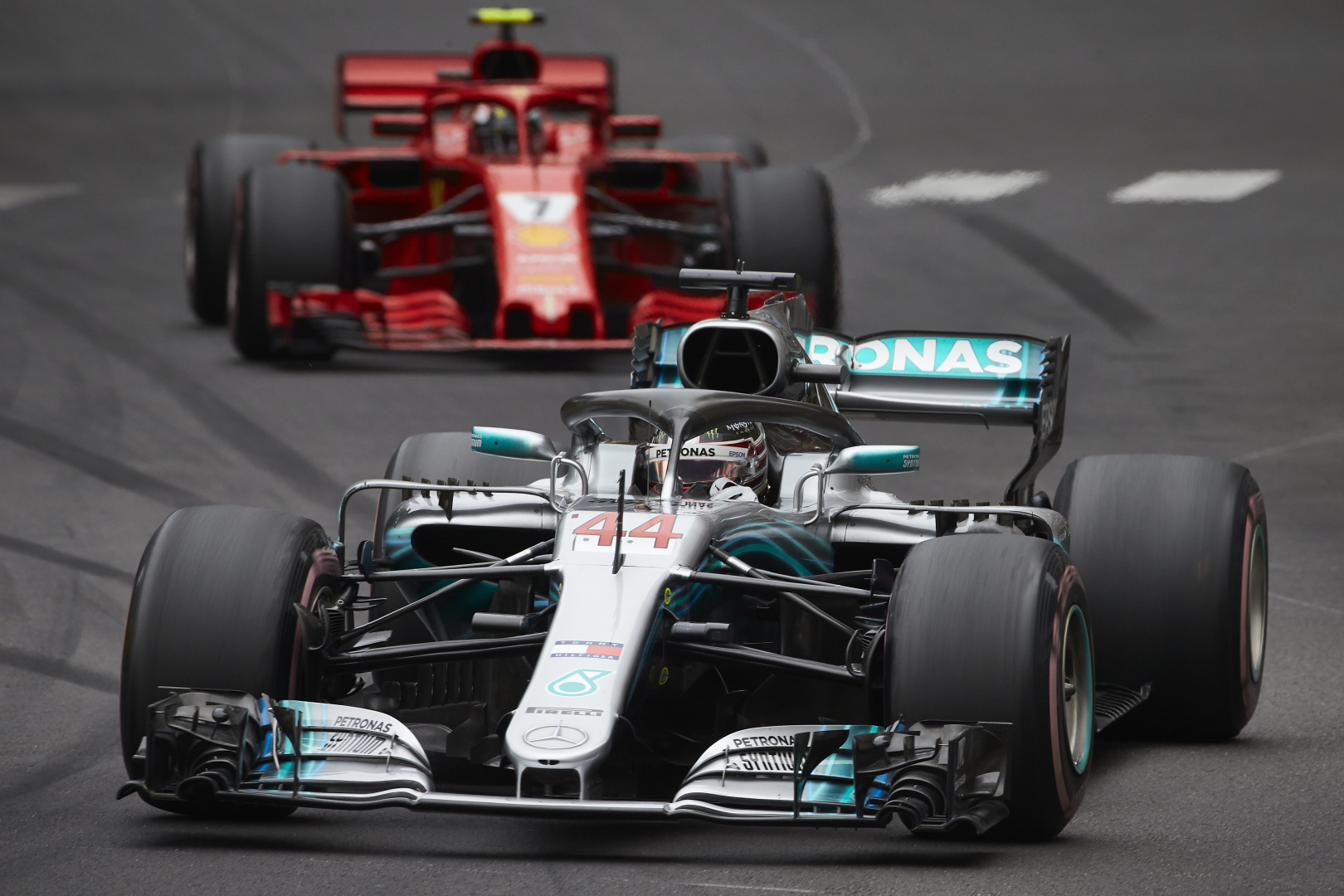 And so it went for the frontrunners (and Max), though there was a bit more excitement down the grid.
Perhaps the most exciting moment of the race came on lap 72, when local boy Charles Leclerc's Sauber suffered a brake failure while approaching the chicane. Accompanied by a large puff of brake dust (and brakes), he plowed into the back of Brendan Hartley's Toro Rosso. While Hartley limped back to the pits to retire, Race Control invoked the Virtual Safety Car while marshals recovered the damaged Sauber.
Leclerc's teammate Marcus Ericsson had a much less eventful race, finishing in 13th, from starting in 16th.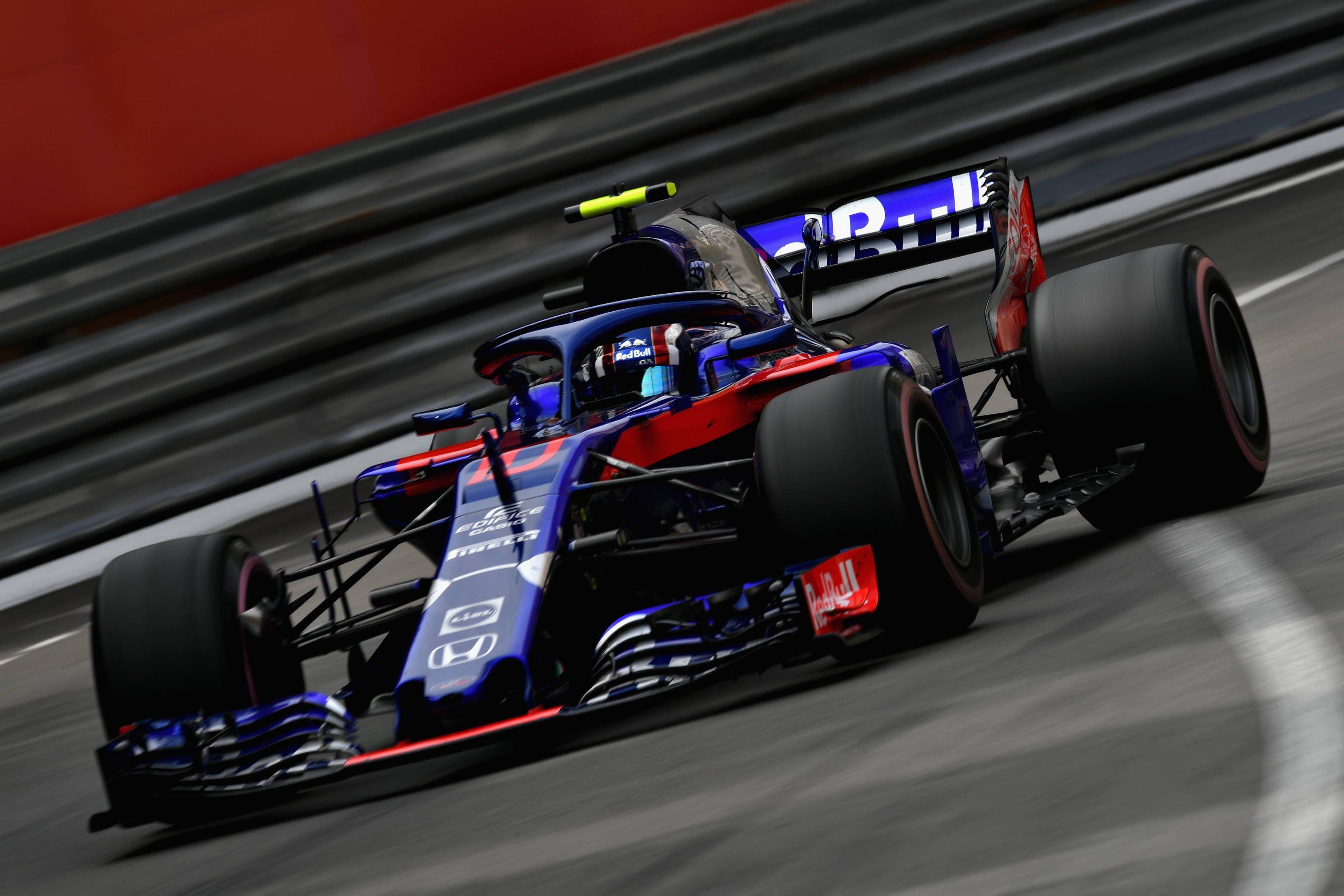 Scuderia Toro Rosso's Pierre Gasly drove an excellent race. Starting in tenth, he shepherded his used set of hypersofts for 37 laps before pitting for supersofts. Avoiding drama, the Frenchman put in a workmanlike drive to finish in seventh.
Renault displayed an admirable amount of teamwork and coordination when defending against Max Verstappen's charge. On lap 55, Nico Hulkenberg, running in ninth, clearly had pace over teammate Carlos Sainz, who was running in eighth. Sainz did a brilliant job of ceding eighth to Hulkenberg while preventing Verstappen from following through the door. Though Sainz would eventually lose ninth to the Dutchman, he didn't give up the position without a fight. Hulkenberg proceeded to finish in eighth, up from eleventh, while Sainz finished in ninth, down from eighth.
It's tempting to say that McLaren's early form is waning, though there are still many races left in the season. Long-suffering Fernando Alonso suffered his first retirement of the season, with a gearbox failure on lap 54 after running in the points. His teammate Stoffel Vandoorne finished in 14th, having stymied Vettel's chances, starting from 12th. Perhaps Ricciardo will send him a fruit basket for his efforts, or at least a nice note.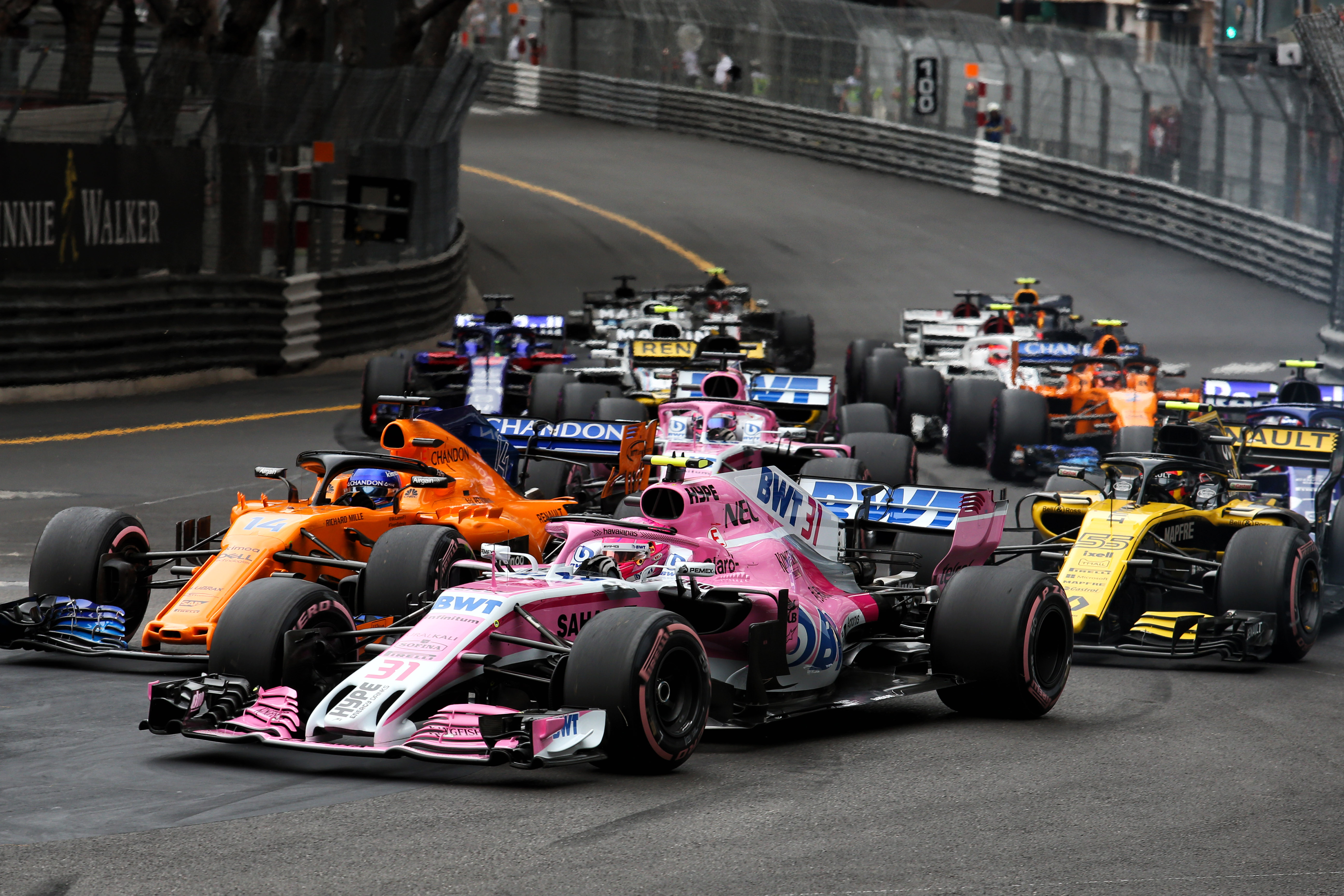 Force India suffered from bad luck on one side of the garage, as a troublesome right rear wheel caused Sergio Perez's lap 23 pit stop to run precious seconds long. Though emerging on the durable supersoft tyres, he was unable to make up positions and finished in 12th, down from his starting position of ninth. Teammate Esteban Ocon, though, despite some graining in the middle stint, had a relatively trouble-free drive to finish where he started, in sixth.
Williams is… continuing to be Williams. The storied organisation's run of poor performance continued today, even before the race start. Sergey Sirotkin was given a 10-second stop/go penalty for not having his tyres fitted by the 3-minute warning, and was investigated again when it appeared that his crew worked on his car while he served the penalty. He was cleared of this, and went on to finish in 16th, down from 13th.
Lance Stroll had an eventful, though negative, outing. One could be excused for thinking that Stroll was attempting to fill in the punches on his Frequent Pit Stop card, pitting three times. Pitting on lap 9 for a new front wing and supersoft tyres, he emerged in 20th and would have remained there save for retirements up the field. Subsequent stops in laps 34 and 59 for fresh sets of hypersofts didn't help him overmuch. The Canadian finished in 17th, where he started.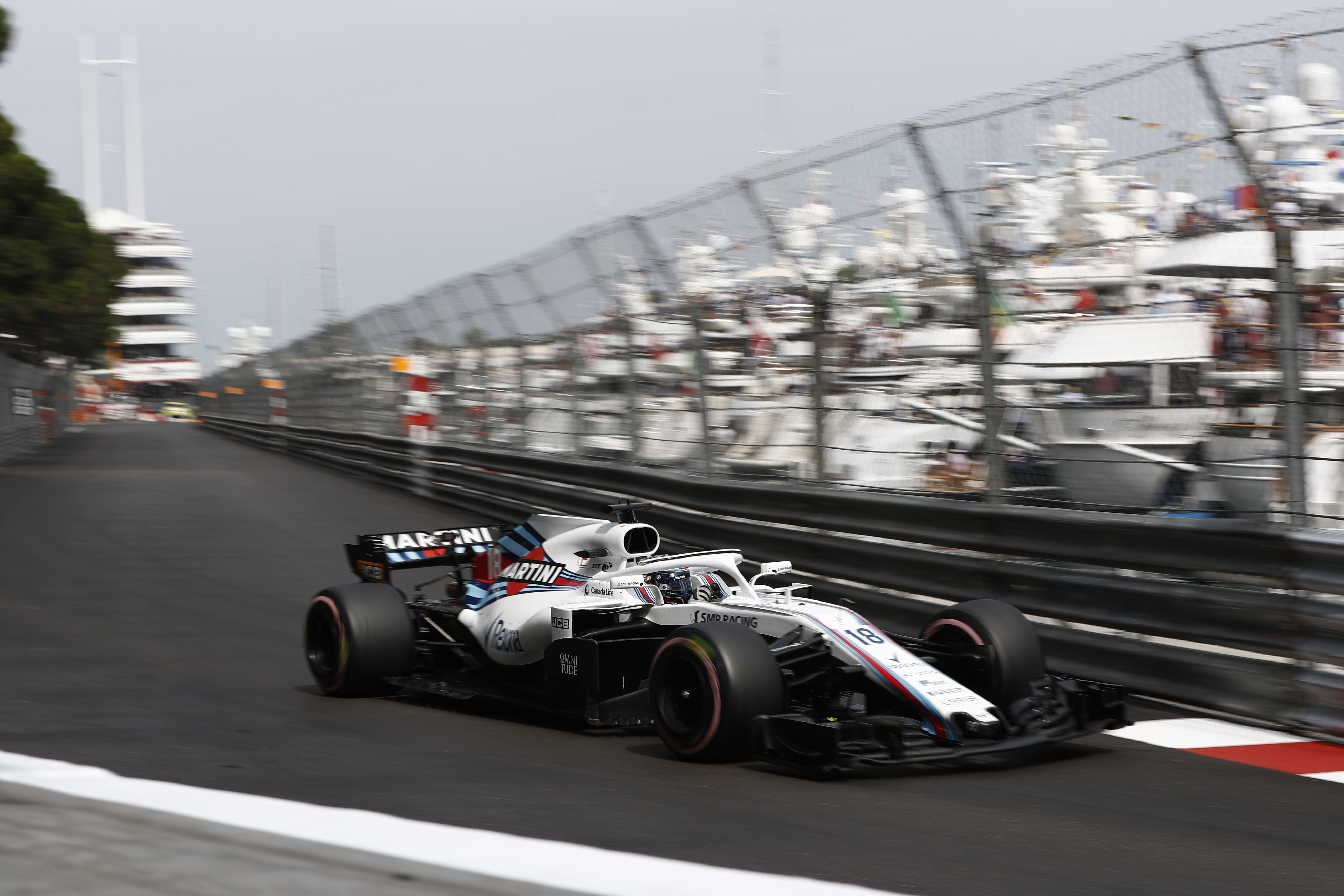 Haas too continued to struggle. After qualifying 18th and 19th, both of the drivers failed to make significant gains on-track, though they did finish ahead of both Williams'. Kevin Magnussen, this season's points-generator for the American team, finished out of the points in 13th, while Romain Grosjean finished in 15th.
At the end of the day, Lewis Hamilton retains the lead in the Drivers Championship with 100 points, with Sebastian Vettel in second with 96. Daniel Ricciardo rounds out the top three, with 72 points. On the Constructors side, the teams so far mirror the driver standings. Mercedes leads Ferrari by 178 to 156, and Red Bull is comfortably in third with 107 points.
As we approach Canada, the Drivers and Constructors Championships are still wide open. It should be exciting to see how the teams cope with the demands of the Circuit Gilles-Villeneuve in Montréal under the new regulations. Stick with us on the weekend of 8–10 June for your Grand Prix du Canada coverage.
Featured image courtesy of Getty Images / Red Bull Content Pool