Thierry gives his thoughts after five rounds of this year's world rally championship. After three podium finishes including a win in round two in the snow-covered stages of Sweden, he's now just ten points away from championship leader Seb Ogier with Rally Portugal next week.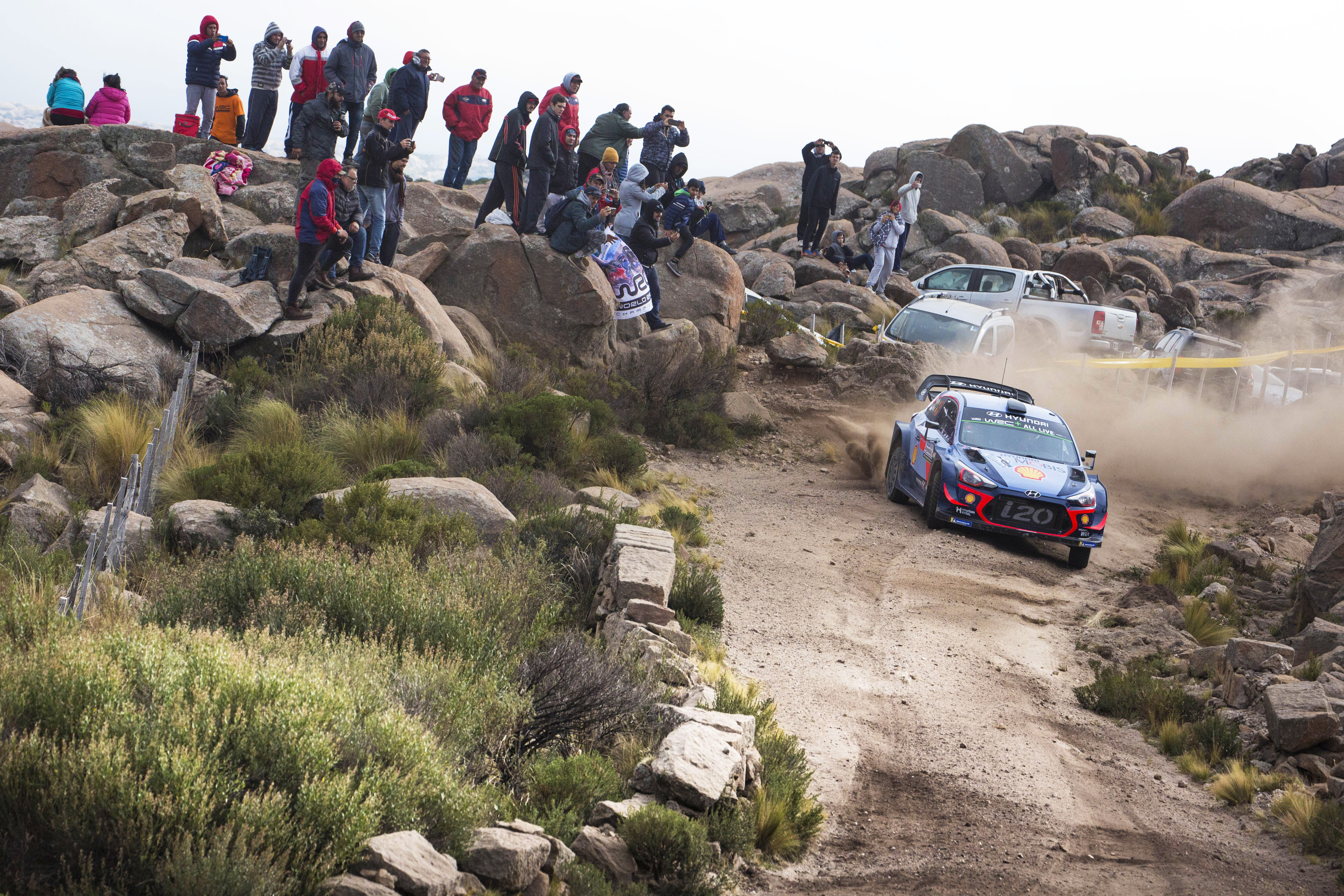 Warren Nel
Thinking about Day one of Rally Argentina, how hard is it the judge the pace to drive at when you're second on the road?
Thierry Neuville
Its not more hard than before, but you know that due to the road cleaning you are losing time, but that's part of the game so you try your best you have to take some times a bit more risk, but the Friday is the most important day because it influences your road position for the upcoming days so you have to give it everything.
WN – Day two of Rally Argentina saw some foggy stages. Can you give an idea how hard it is to drive fast when faced with this?
TN – Really tricky, especially when there were no trees- was really really tricky, but had to say I had good pace notes, I was confident, I was decided to make a difference in that stage, to try to make a gap with Kris Meeke, and I was able to do it, kept Dani Sordo behind, Ott Tanak was on the same speed as us, but we have done pretty well.
WN – Sunday saw you win the power stage and score another podium this year. When we spoke at the Autosport Show in January you said you were aiming for a consistent approach to the results throughout the year. Would you say that was working so far?
TN – Of course, it's working so far, no real big mistake, good points couple of podiums, a win so I'm satisfied, there were only some issues we had in Mexico which made us lose some points, but other that this we are really consistent, we never gave up, even in difficult conditions and scenarios like in Mexico with the powersteering and the fuel problem, but we kept it going and were still able to score important points.
WN – Leading the championship heading into Rally Mexico meant that you opened the road on day one. How did you approach the creation of the stage notes taking this into account?
TN – No different approach, you just need to be mentally prepared, you won't be the fastest, it's not possible, but still we were driving well, obviously we got some issues, but yeah, my approach is the same, try to do your best, make no mistakes, and obviously so far always try to keep Ogier behind.
WN – With eight rounds of this year's championship left you're ten points behind Seb and Ott is now third. Do you think the championship fight will just be between you three, or will someone else join the fight? 
TN – Ah yes, I think so. We are three drivers, we are clearly always fighting for podium positions. Yep, it's going to be between us. Maybe Mikkelsen can join at some point as well. But for sure the wins in upcoming events that won't be us, we have Hayden joining with a very good road position, Kris Meeke, Jari-Matti Latvala, who are quite far in the standings as well, Lappi a bit behind, so all those guys going to fight for wins on the next events so we going to try to survive with our road position and try to make podium out of it.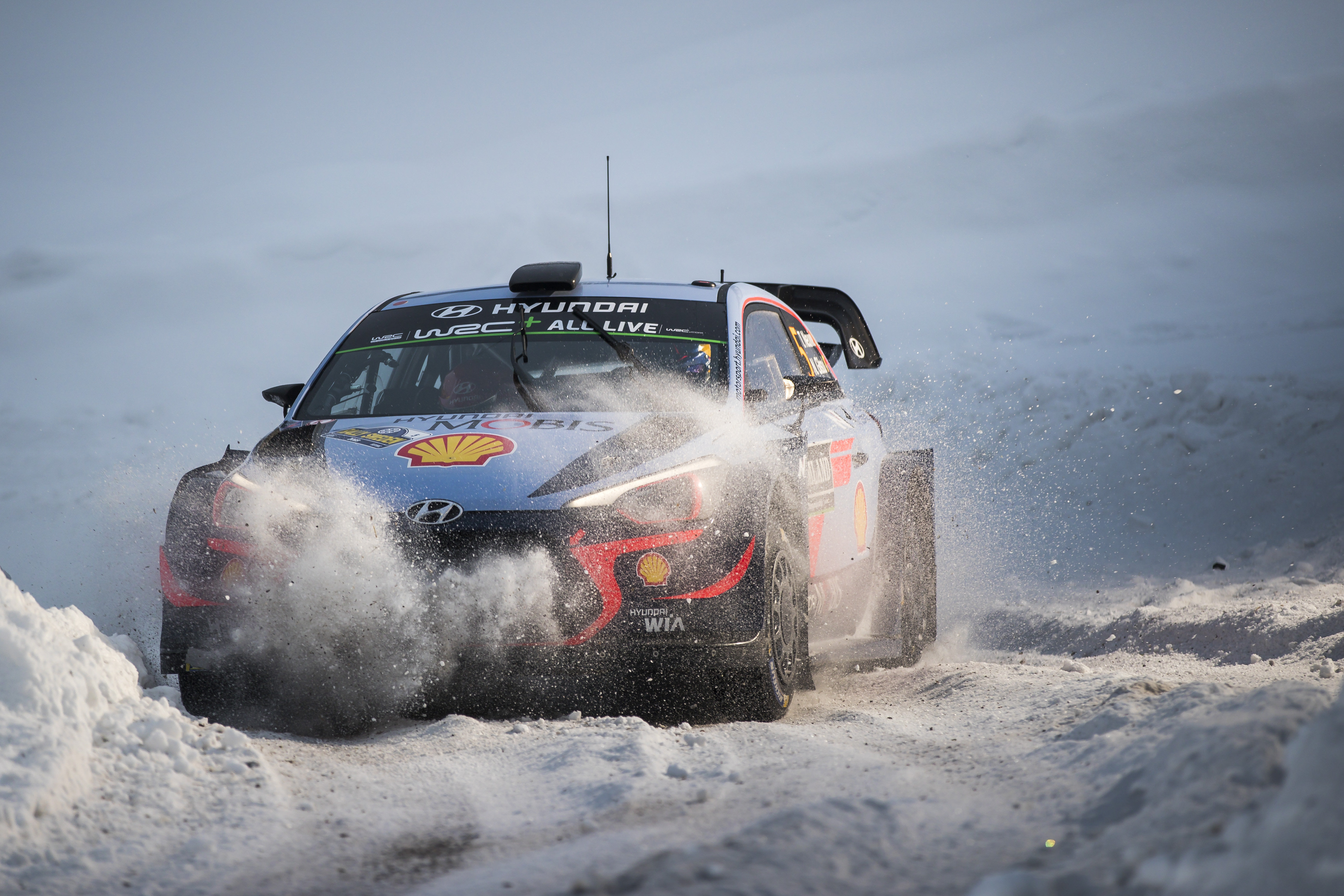 A big thank you to Thierry for answering my questions. Also, a big thank you to the PR of Hyundai Motorsport, Nicolette Russo for sending these to Thierry, and finally our own PR, Julia for setting up the interview.