IndyCar headed back to the street courses and did not disappoint with four caution periods and multiple incidents all of which shook up strategy however, one man stood firm amongst the ensuing chaos, that man was . The #27 Andretti driver led 71 out of a possible 85 laps to take his most convincing win yet.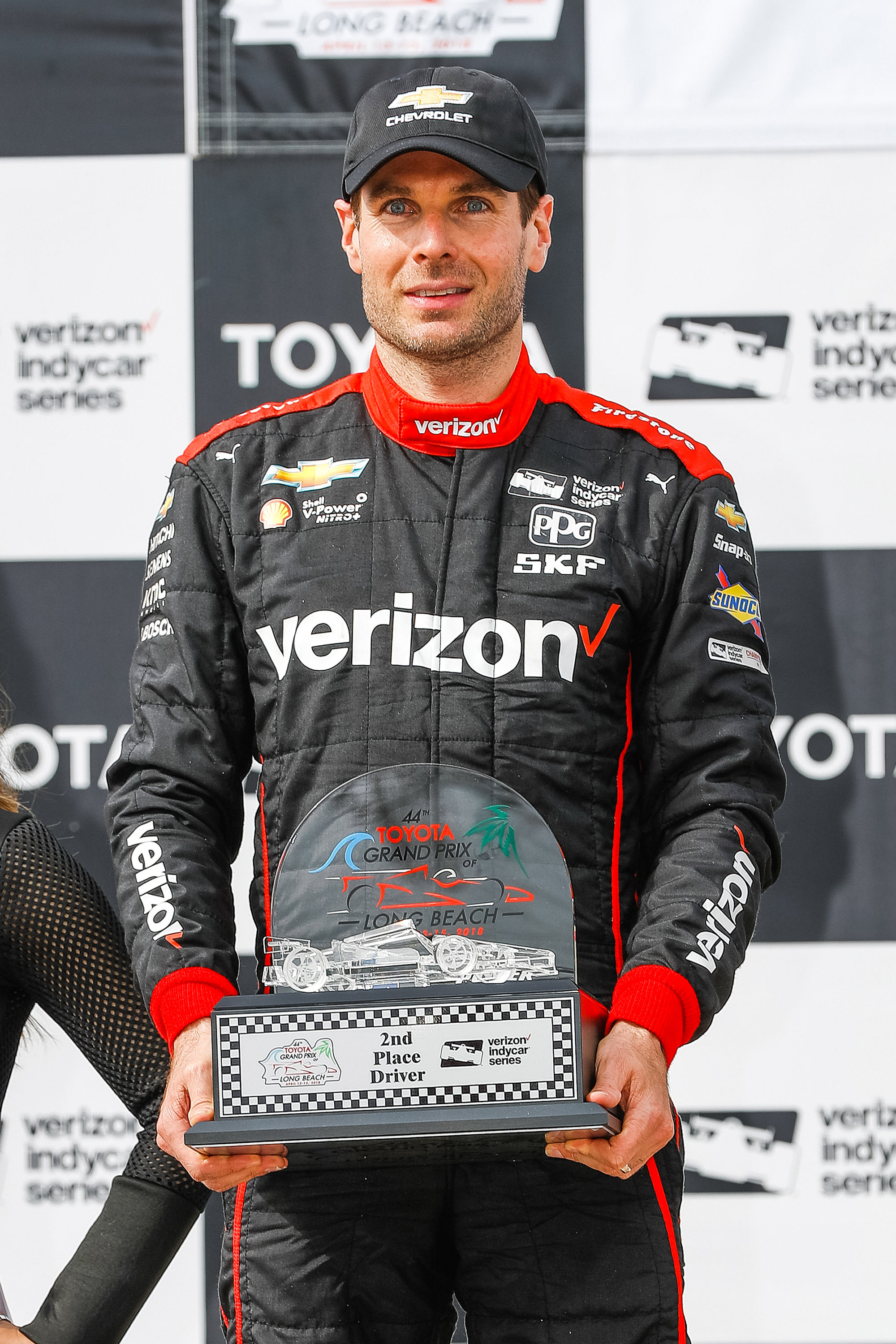 Qualifying on pole normally doesn't help you at Long Beach with the last conversion coming back in 2007 but Rossi changed that after getting pole and following it up with a win that never looked in doubt. The American got a good launch off the start but that small lead was soon negated by the first caution of the day, caused by Simon Pagenaud. This proved to be a common theme throughout the race with Rossi surviving four restarts, all of which he pulled a significant lead in. He lost a considerable amount of time behind the soon-to-be lapped car of Zachary Claman De Melo but after this he learnt to be more patient with the lapped traffic, therefore reducing the amount of lost time. Despite undercut attempts from both Will Power and Scott Dixon, Rossi retained the lead, taking his win tally up to three with the other two coming at Watkins Glen last year and of course the 2016 Indy 500.
Power came in behind Rossi on the road after most his challengers fell away via one means or another. He was initially fighting with teammate Josef Newgarden but, with Newgarden on a three-stopper, he was soon out of the picture, leaving Power to push and try to do the undercut on Rossi. With hindsight, Power probably stayed out a lap too long because both he and Dixon encountered a lot of traffic on their last lap out but that's an easy thing to say looking back on it! After that, Power ended up in a sort of no-mans-land; he couldn't challenge Rossi for the lead but was well clear of the drivers squabbling for third. On the final restart, Power tried to draw Rossi into using his Push-to-Pass but that backfired with Power being left behind by the eventual race winner.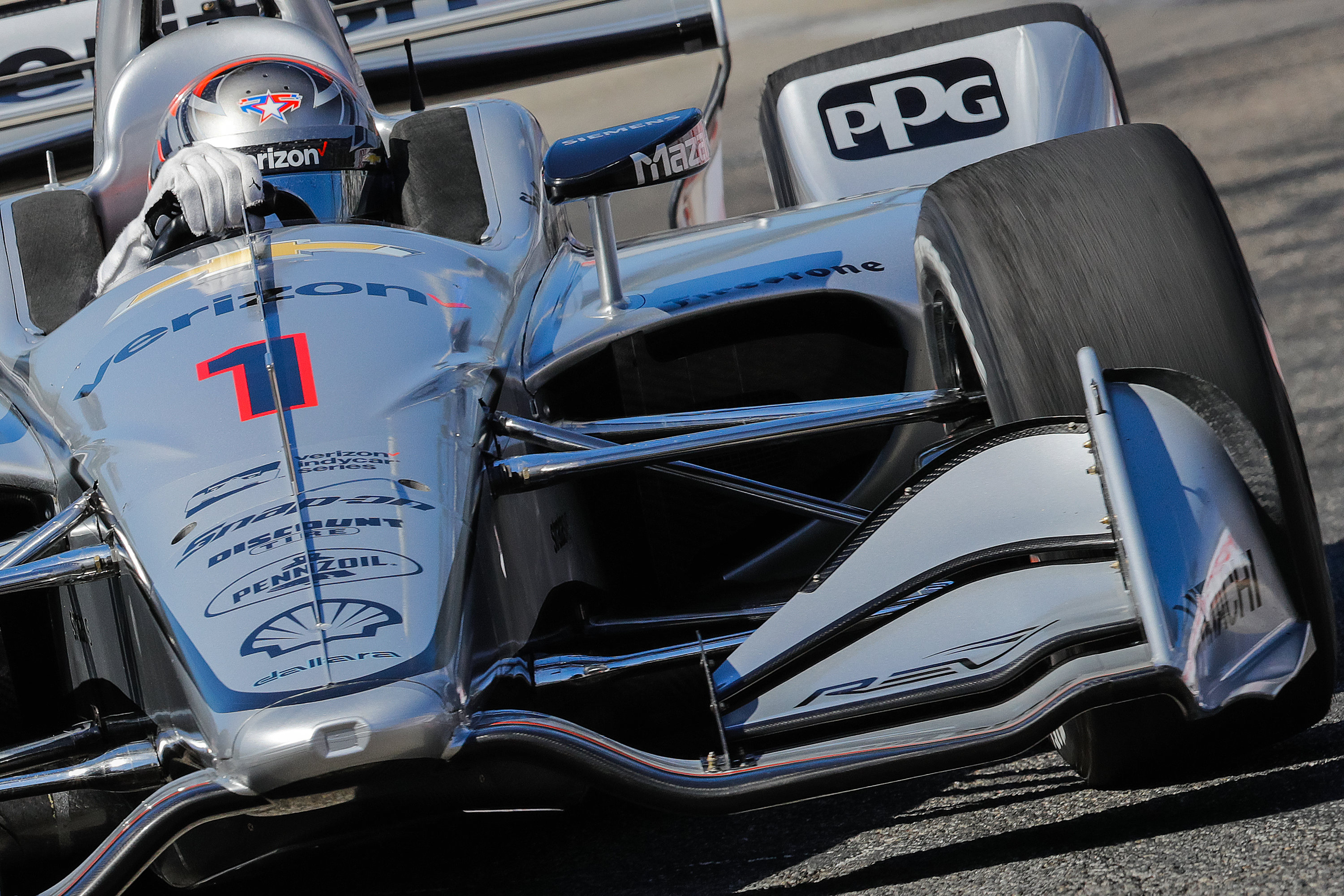 We had some very impressive performances from some of the younger drivers in the IndyCar field, chief among which were last year's Rookie of the Year Ed Jones and Andretti's rookie Zach Veach who finished third and fourth respectively. Neither driver qualified very well but they got lucky with the cautions, especially with the last caution caused by Sebastien Bourdais, which enabled them to climb up the order with Veach scoring his career-best result and Jones equalling his best after his third at the Indy 500 last year.
Last week's winner Newgarden didn't have a simple afternoon with the cautions really going against his strategy. The Penske driver suffered as a result of Chevrolet's higher fuel consumption and opted, fairly early on, to go onto the less favourable three-stop strategy. While the second caution played into Newgarden's hands and bumped him up the order, both the third and fourth hurt him badly, leaving him fighting with Tony Kanaan for seventh – a battle which the Penske driver won with four laps to go.
Having said that, Newgarden was not the most unfortunate driver of the day, in fact, there were four fighting for that unwanted honour. First to fall was Simon Pagenaud whose race lasted all of about 10 seconds; the #22 driver was tapped by Graham Rahal at Turn 1, spinning the Frenchman and sending him into the wall – ending his race there and then.
Ryan Hunter-Reay was another ill-fated driver at Long Beach, after being clipped by Dixon at Turn 1, the Andretti driver was forced to change his front wing and from there, his race only went downhill. The mid-part of his race was fairly uneventful but just as it was all settling down, Hunter-Reay got caught up in Bourdais' accident, caused by Jordan King. Hunter-Reay suffered suspension damage as a result which dropped him to near last in the order, eventually finishing four laps down. Hunter-Reay himself labelled his race as a "complete nightmare".
Bourdais' race was first undone by his teammate De Melo's crash which brought out a caution and meant that he couldn't be serviced when he came into the pits. Before this, Bourdais had pulled off what had to be the overtake of the race, passing both Dixon and Matheus Leist into Turn 1, though he did have to give the place back to Dixon because he crossed the pit exit line. The Frenchman was unfortunately clipped by King on Lap 72 which spun him around and dropped him down to thirteenth in the order.
The final driver to come to blows on the streets of Long Beach was the high-flying rookie Robert Wickens who was brought back down to earth with a bump after gearbox issues compromised his whole race; this was only made worse when he was caught up in the previously mentioned Bourdais accident.
That's two out of the three races done for the April triple-header with IndyCar now heading to Barber Motorsports Park. Rossi leads the championship with a 22-point advantage over Newgarden who has a further 11-points over Rahal but, with only three races done, it is all still very much to play for.
Full Race Result:
Alexander Rossi
Will Power
Ed Jones
Zach Veach (R)
Graham Rahal
Marco Andretti
Josef Newgarden
Tony Kanaan
James Hinchcliffe
Charlie Kimball
Scott Dixon
Jack Harvey (R)
Sebastien Bourdais
Matheus Leist (R)
Spencer Pigot
Kyle Kaiser (R)
Max Chilton
Jordan King
Gabby Chaves
Ryan Hunter-Reay
Takuma Sato
Robert Wickens (R)
Zachary Claman De Melo (R) – DNF
Simon Pagenaud – DNF
Feature image: Alexandra Rossi courtesy of Henry Mineur via wikipedia