While the F1 community has been keenly watching their social media feeds for their favorite teams' 2018 car reveal dates and marking off the days until Williams Martini Racing's announced reveal on 15 February, Haas F1 Team stole a march on everyone. In a delightful Valentine's Day gift to fans, Haas revealed renderings of their 2018 challenger in a video tweeted at 10:01 AM Eastern time, along with accompanying press releases and web site updates. One of the only hints of this upcoming reveal was found in an article published on 12 February in Germany's Auto Motor und Sport.
Fans, analysts, and the media wasted no time poring over the images.
Although minimized in the initial renderings by being set against a dark background, the Halo fits well with the chassis. The airbox has been modified to accommodate the altered airflow, and there is a small, jagged screen just behind the front pillar of the Halo to influence airflow through the cockpit. Congratulations to Haas's engineers, aerodynamicists, and designers for rising to meet the many challenges the Halo introduced and producing a good-looking solution.
The nose and front wing are more evolutionary than revolutionary in comparison to those on the VF-17, though clearly developed further. The nose vane shows continued development, and the sidepod vanes have become even more flamboyant along with the bargeboard.
Haas is already taking advantage of technical loopholes, and has included a small wing at the back of the restrained shark fin, above the exhaust. We will likely see similar aerodynamic features from the other teams.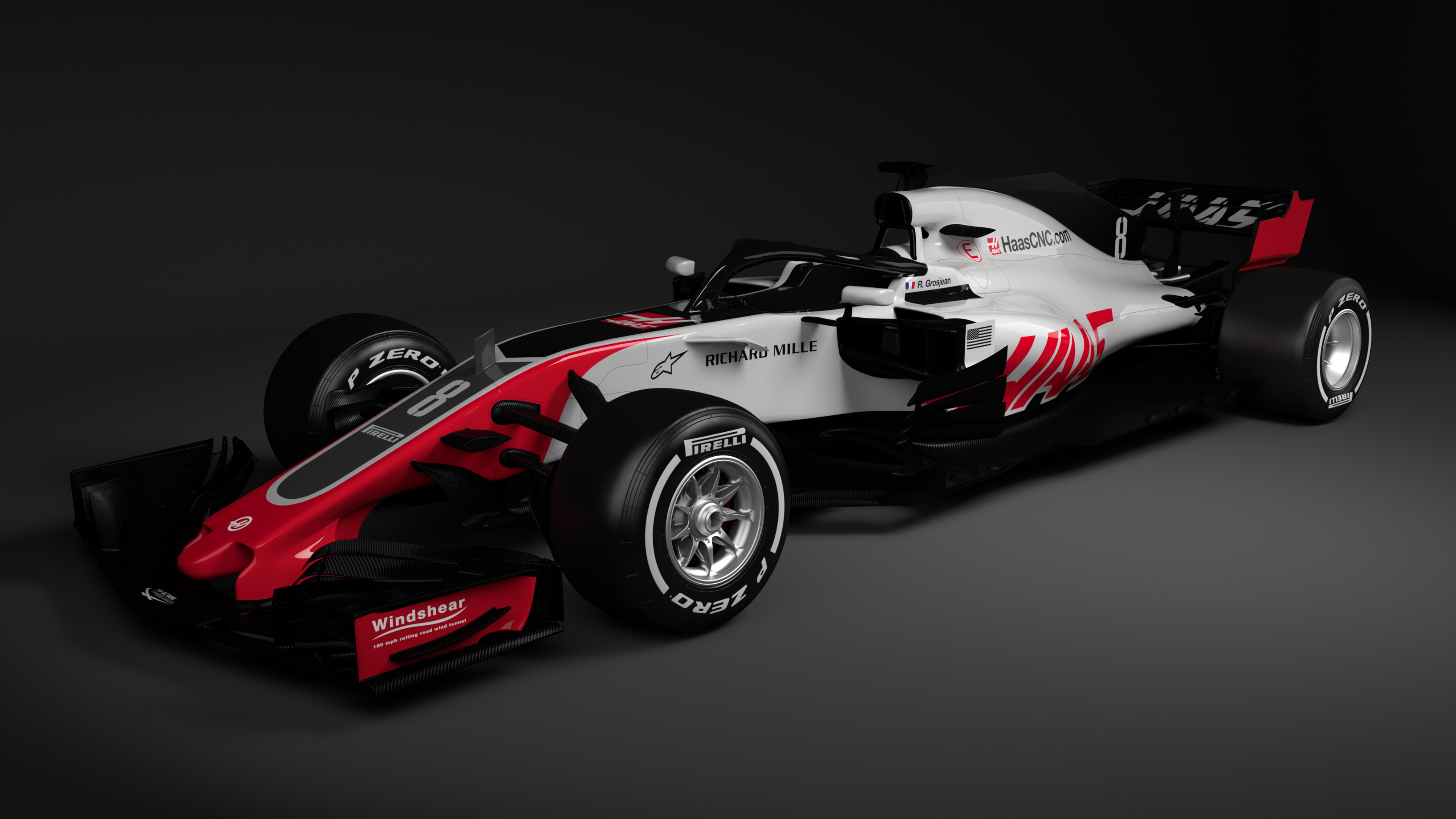 Haas's partnership with Ferrari shows through in the sidepod inlet design, though Haas' designers have developed them in a different manner. The partnership with Ferrari open some interesting doors; Craig Scarborough points out that as Haas is using Ferrari suspension uprights, Ferrari won't be going with a high top wishbone. It may be possible to extrapolate some of the other features on Ferrari's 2018 car in a similar fashion, and it should be interesting to see what ideas the F1 community puts forth leading up to Ferrari's 22 February reveal.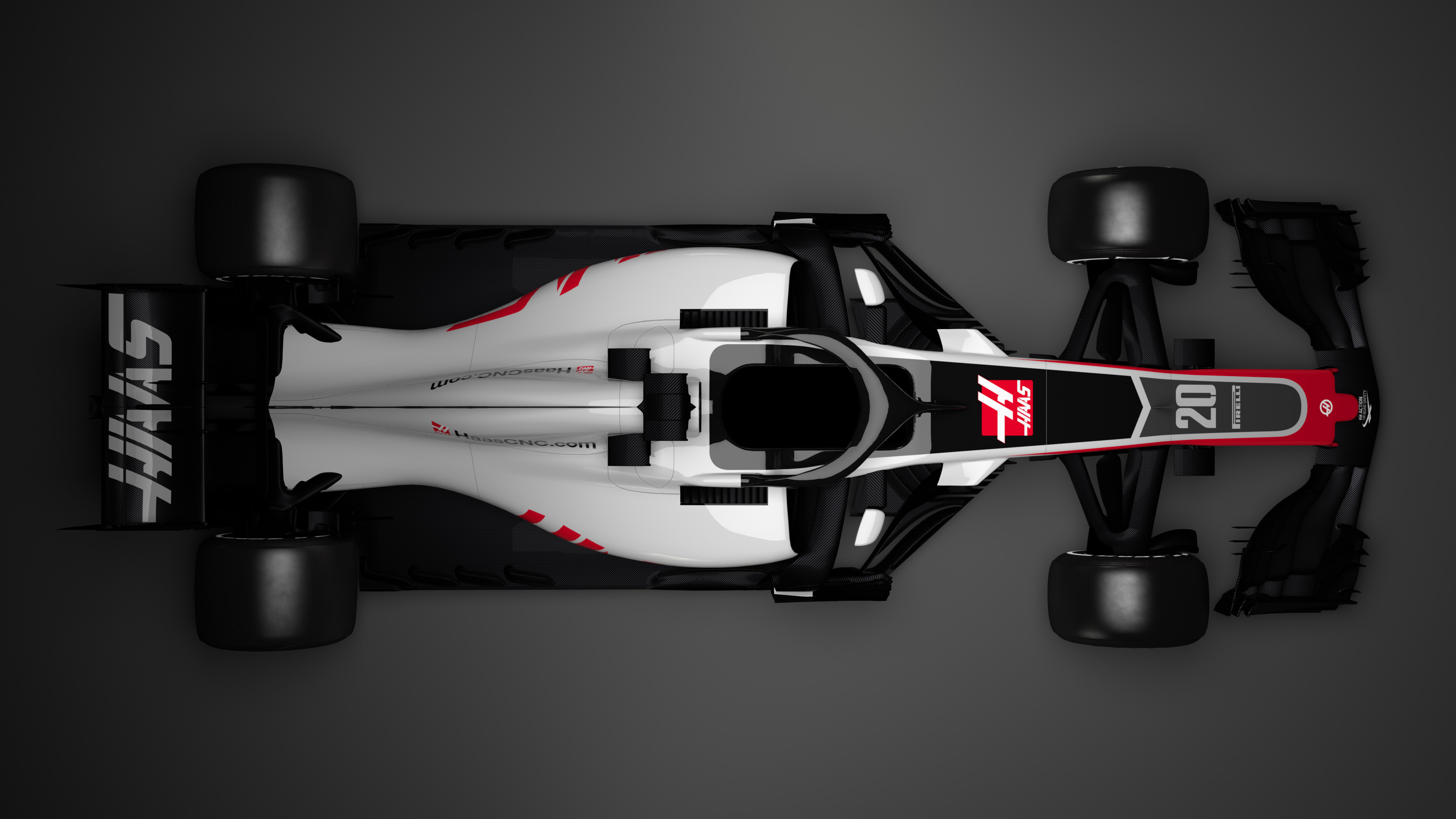 Haas F1 Team's VF-18 is a good-looking machine. While it remains to be seen whether it will deliver on Gene Haas's goal of being within a half-second of Ferrari, we can't wait to find out.
All images courtesy of Haas F1 Team.