GP3 season review 2017
GP3 gave us lots of close and entertaining racing, proving why it is has an ever-growing fanbase. The statistics themselves do not give it away how intense battles were. It is only when you watch the series consistently you see how skilled each driver is and how they use that to find their own driving style.
When it came to qualifying, ART took every pole and they were easily the most dominant team winning the constructors championship for the seventh time in GP3. They had 578 points to their nearest rival Tridents 286. ART also lead the way with driver championship with their four drivers of George Russell, Jack Aitken, Nerei Fukuzumi and Anthonie Hubert placing in the top 4 in that order.
Russell, a Mercedes Junior driver was a firm favourite going into the season and sealed the title with two more races today. He has 4 poles and 4 wins to his name, the most of any driver this season. By the end of the year Russell was just over 80 points clear of nearest rival Aitken. However, it was Russell's consistent point scoring that played in his favour as eight other drivers won races during the season and some in very dominant fashion.
Before everyone knew it GP3 was back in Spain for the first round. Drivers had the new challenge of only being able to use DRS for six times each race meaning it was crucial they were tactile with DRS. Russell unfortunately went backwards in the start while team mate Fukuzumi was flying in the first lap but being kept honest by Aitken. Alessio Lorandi was one driver that nailed DRS and managed to go up the field without falling back down later on in the race. Mechanical issues struck for the first time in a heart-breaking fashion by choosing Aitken in second position as its first victim of the season. This elevated Leonardi Pulcini to second and Lorandi was rewarded third place for his effort at the start with DRS and Fukuzumi drawing the first blood for the championship battle.
Spain Race 2 was another impressive race for Jenzer's Lorandi as he managed to get on the podium in the second race fighting with Hubert for most of it. The main fight was between Arjun Maini and Dorian Boccolacci who were locked in a tussle for first position. Maini was able to hold Boccolacci off to take Jenzer's first victory since 2012.
Austria was a good weekend for ART who achieved a 1,2,3,4 in race 1. Russell took his first victory out of four in Austria although he had a long and hard fight with British compatriot and team mate Aitken. The virtual safety car made its first appearance when Hubert, Steijn Stothorst and Leonardi Pulcini made contact with Hubert taking the blame and a ten second time penalty for company. It was not such a good weekend for Boccolacci or Lorandi either as in race two Lorandi dropped from second to seventh and on lap eighteen made contact with Boccolacci's trident who went into the gravel and rolled. Luckily Boccolacci was okay and after safety car period the race continued with Roaul Hyman taking his first win followed by Juliano Alesi and Fukuzumi.
Russell got off to a rough start at his home race in Silverstone by having a bad getaway which had the consequence that Hubert took the lead. Although that didn't last long as by lap four Russell was back leading the pack. Fukuzumi and Ryan Tveter both experienced mechanical failures which took them out the race. Tveters led to a virtual safety car that worked to the advantage of Lorandi who got a good restart and found himself third in the race behind Hubert and Russell.
Silverstone race two was not so calm as Steijn Schothorst and Julien Flachero collided and brought out the safety car. Hubert and Lorandi also had contact but both were able to continue without damage and despite it being investigated it was deemed a racing incident. Pulcini and Santino Ferrucci also collided but had no further action when investigated. Russell was on the charge but had to get past the defence Maini put up. Maini was able to keep Russell back for a few laps with good defensive moves but it was not enough as Russell has superior speed. By the end of the race the ART had caught up to Niko Kari in third but the laps ran out and the brit had to settle for fourth position.
Next up was Hungary, race one started without Russell as his car had a mechanical problem on the warm up lap that appeared to be terminal. His team mates Aitken and Fukuzumi had a good old battle for first position. One that would be won by Aitken. The third ART to finish the race Hubert came third on the road as well. It was a comfortable third as Kari and Boccolacci were fighting behind for fourth position until Kari went wide and dropped down the order. Jenzer's Lorandi stormed up through the field in the final stages to take fourth away from Boccolacci.
Race two was full of retirements from Fukuzumi and Pulcini making contact to Lorandi taking on one too many kerbs and getting a puncture. Russell's driving was on another planet, the Brit went from starting last to running eighth in the field until he made contact with Aitken and had to retire the car. Despite all the chaos it didn't take away from Juliano Alesi taking the lead on lap 4 and storming to victory followed by Tveter and Kevin Joerg.
Belgium, Spa was next and it was no relaxing time for anyone. Dams had a race to forget with Tatiana Calderon stalling on the grid and then tapped team mate Baptista by accident sending him into the barriers and out the race. Calderon later made contact with Hyman, both of whom were lucky to get away with little damage. Russell started on pole but was passed by Fukuzumi. However it didn't last long before Russell was back in front and Fukuzumi had Aitken behind challenging for second. It was a battle in which Aitken would win leading to another full ART podium.
Race two at Spa wasn't as much fun for ART as Aitken had contact with Boccolacci which was deemed to be the brits fault. Aitken's punishment from the FIA was a ten second penalty for causing a collision. Russell was flying from eighth on the grid all the way to second to have back to back podium positions. Calderon knocked sides with Correa while battling but both came out the other side unscathed. Alesi was on pole and he maintained the lead the whole time to cross the line first for the third time this season.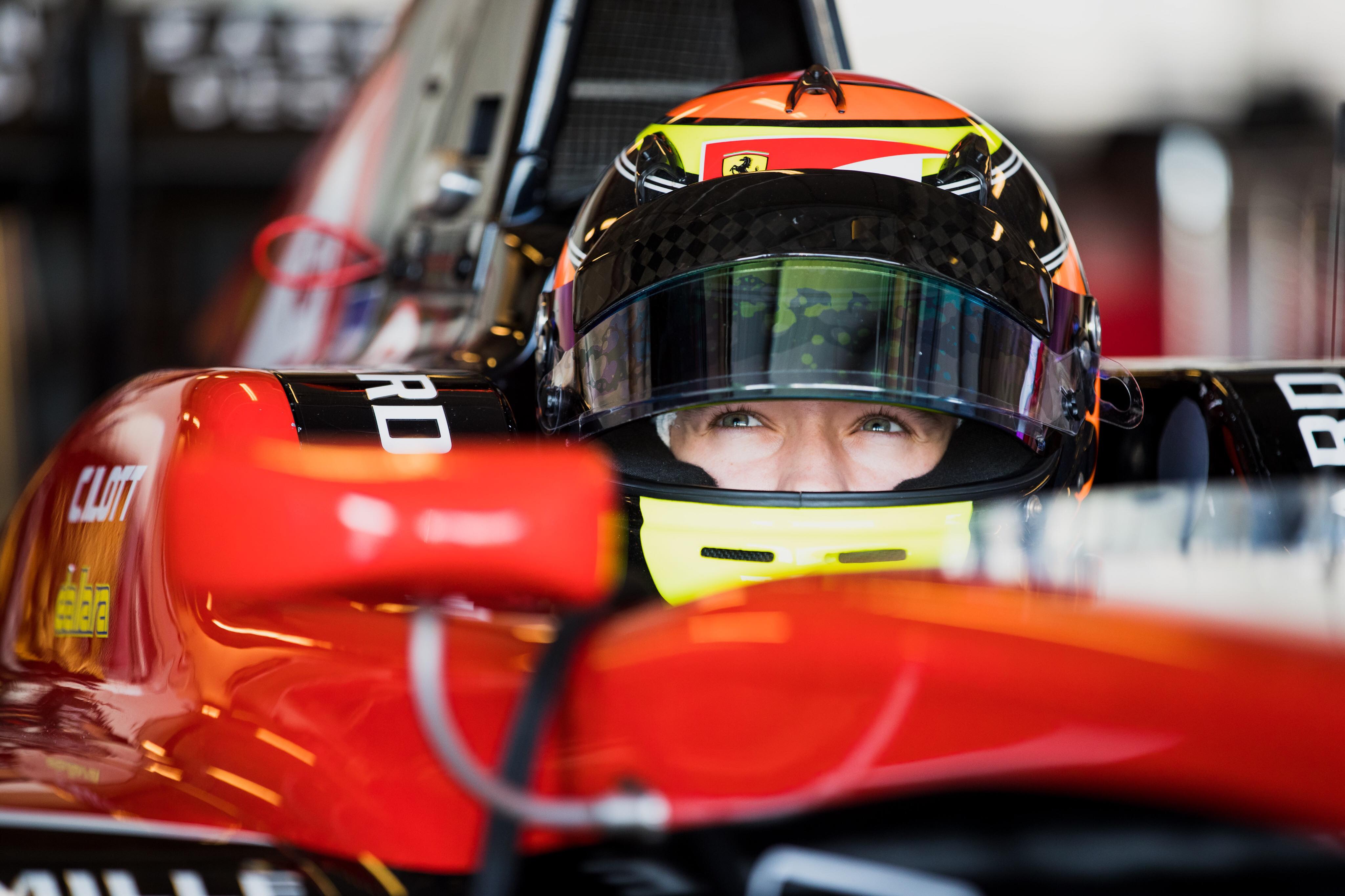 Italy was a strange one as they only had one race in which the grid was determined by the practice times. Fukuzumi was the lucky one to start on pole for the first time but unlucky in the fact he then had mechanical issue. Pulcini caused safety car by mounting the back of Lorandi causing them to both go out the race and Pulcini to have a hefty impact with the barriers. The safety car went in on lap 9 when Russell nailed the restart. Wasn't long before Ticktum, Kari and Boccolacci all made contact with Ticktum getting a puncture and Boccolacci heading to the pits for a new front wing. Hubert took the lead from Russell only for Russell to get it back two laps later. However, the best move of the race came from Aitken when he went from third to first in a couple of corners, a superb move. Unfortunately, Russell had too much pace and took the win leading another ART filled podium. It was also enough to seal the team championship for ART.
It was back to Spain for the stand alone race weekend but this time in Jerez. Joerg and Siebert collided sending Joerg into the gravel but he was able to keep it going and limp back to the pits. Siebert only lasted until lap 14 before retiring due to damage. Fukuzumi had a comfortable lead with Russell right behind determined to wrap up the championship as soon as he can. Aitken had Ticktum closing in on him for third but managed to keep the Dams behind. Lorandi and Alesi fought over eighth position and reverse grid pole but Lorandi held Alesi off to put himself in the prime position for the next race.
Lorandi had a good start and maintained a good gap from Boccolacci the whole race. His dominating race form was over shadowed by Russell making a late move to get past his main championship rival Aitken. The risky move paid off and Russell was ahead. Ticktum and Kari were fighting for third when they collided and ticktum went into the gravel. The safety car was brought out to deal with the stricken dams and Kari was later handed a time penalty for causing a collision. Lorandi nailed the restart when the safety car went in on the last lap. Boccolacci couldn't do anything to challenge for the win and he was followed by Hubert for third. Russell finished fifth and it was enough to seal the championship with two races remaining.
Most of the pressure was off drivers heading into the final round in Abu Dhabi. Poor Pulcini and Siebert, neither of them finished either race. However, there was a lot to celebrate. Both races produced new race winners. Kari and Boccolacci had both fought for podiums and sometimes wins throughout the whole season and it wasn't until the very end when they were rewarded with the top step of the podium and listening to their national anthem. After a terrible season full of DNF's Schothorst became the last of the regular drivers to score points. Ticktum who had battled for podiums but been denied finally got his wish and finished third in the final race of the season.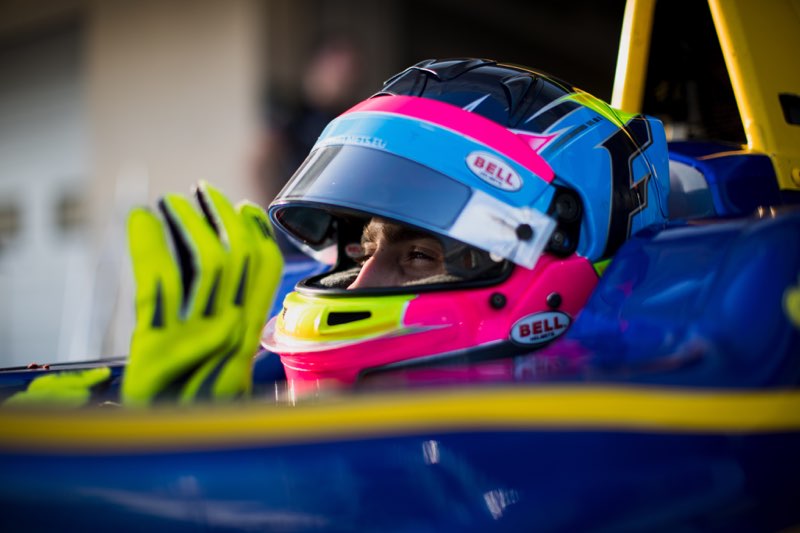 It is fair to say ART were on form and their drivers impressed but there were lots of consistently good and skilled drivers. Lorandi, Boccolacci and Maini were all names that were constantly near the top of the leaderboard, fighting for points and wins. It is clear to see the field is closer than ever and you cannot predict a thing.
This season has been so much fun as a fan and a journalist. I cannot wait to see more young drivers come into the series and show us what they can do. Although, there is probably a fair few staying in the series for another year and they will only get stronger over the winter break. They will look at all the data, train harder, work on everything they can. Next year's championship is going to be open for the taking. I for one cannot wait and I hope you will join me when GP3 is back next year.