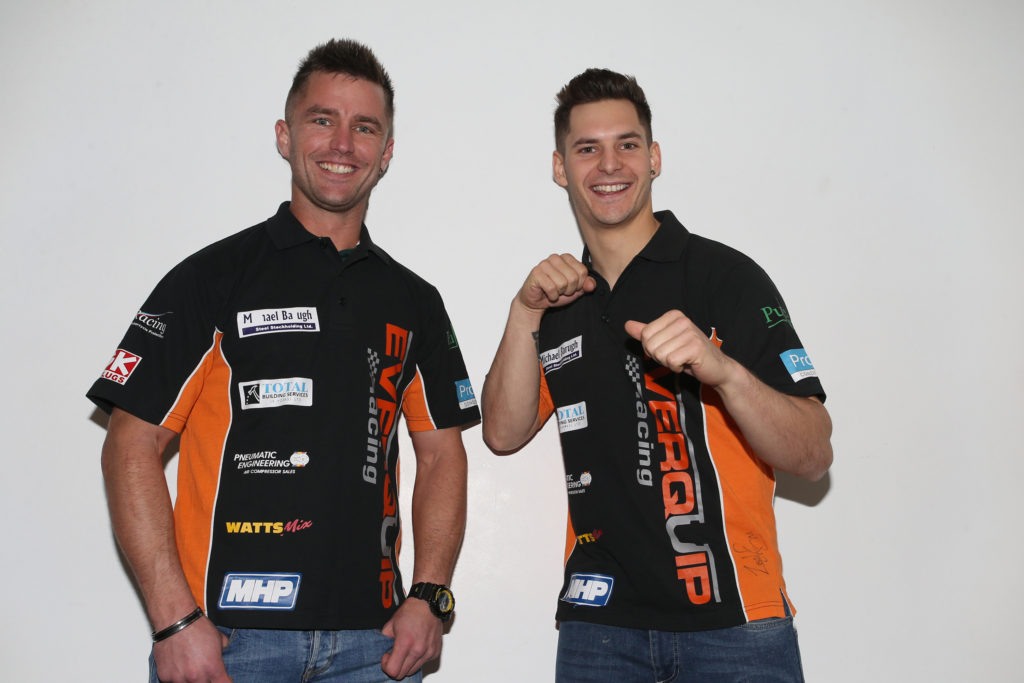 Hornsea-based Everquip Racing will expand their operations in the British Supersport championship next year, starring a two-man line-up for their second full season. South African Bjorn Estment was the team's sole rider last season, achieving five top-five finishes on his way to 11th in the championship and will return with the team for 2018. He will be joined by ex- AMA Supersport champion, James Rispoli, who returns to the class after a season in British Superbikes and a season in the National Superstock 1000 category.
"I am really excited about 2018 and I'm peaking to be back with Everquip Racing for a second season. We started the journey in 2017 and I plan to continue the journey by being at the top in 2018. I am really grateful for the guys for the second season together. There are new things in place, including the expansion, with the team welcoming James Rispoli back into the Supersport category," an elated Estment stated.
"Consistency is definitely key. I'm familiar with the team and how they work, my mechanics and also the bike. I think all things considered, the best option was to stay in the same place and build on what we made last season," said a positive and optimistic South African, who finished 11th overall in 2017.
"The main focus is on improving the performance in general. Top-fives need to become podiums and then we need to start challenging for race wins, should the opportunity present itself. As a team, we all need to provide the right exposure for our sponsors and get to where we know we can be, which is at the front.
"The first year was divided into three parts. Initially, it was very good and positive: consistent top-eights and a best result of 6th in the first third of the season gave us plenty of optimism and pushed us on to do a lot better. The middle third is where we struggled; we hit technical problems which led to us chasing our tails, making it highly frustrating for everyone involved. The final third was great. It really was fantastic to be involved with everyone. Unfortunately, red flags, inclement weather conditions and a whole host of other variables scuppered our chances of a podium, which, was annoying and unlucky. To finish off with four top-fives on the bounce – five top-fives overall – and consistently racing with front running pace is a testament to the hard work, belief and resilience that the team has," continued a reflective Estment.
The South African went on to thank his sponsors for their loyal support, saying: "I want to say a massive thanks to Everquip Racing, all the team partners and personnel and my personal sponsors – Total Building Services, Pro Air Conditioning and NFB.
James Rispoli was equally as excited about his return to the British Supersport class, stating that he wants to have a "real shot at the championship."
"When I was in Supersport before, it was one of the toughest season's there but we did the business. OK, we may not have won a race but we came so close on so many occasions. We took five 2nd-place finishes and every race we finished was within the top seven. The objective is to get back to winning ways in 2018 and have a real shot at the championship," said the American.
"I am really stoked to have signed with the Everquip Racing Yamaha team. I know Bjorn from when I started in British Supersport. My entire goal for 2018 was to be on a winning motorcycle so I could fight for wins week in, week out. When I found out that Andy Jamison was building the bikes, I got really excited because he is the man when it comes to building a winning R6.
"Funnily enough, I haven't met Stuart Everard yet but the phone calls we've made back and forth have been very positive from the beginning. We seemed to connect very well and he has the winning mentality that I really like and really need," continued the ex-Superbike rider.
"For me it's simple: we want to win races and be on the podium in every single race. When I was in British Supersport before, I struggled a little in the beginning of the season but finished it very strong and I believe that we can build on that straight away. I want to show up at every race as if it's my last one.
"It is now time to go on a model diet so I can get back in Supersport trim – well, maybe after Christmas but I will get in shape either way," concluded the former double AMA Supersport champion.
Team Owner Stuart Everard looks forward to his second season in the British Supersport class and expects to be pushing for the championship.
"Everquip Racing are delighted to welcome American James Rispoli for the upcoming 2018 British Super Sport Championship. He will join current Everquip charger South African Bjorn Estment who retains his ride after an impressive second half of the teams debut season. We are obviously going to want to push for the championship and consistency will be key in that" began an excited Everard.
"Everquip Racing will continue on the Yamaha R6 used last season. We would like to thank our loyal sponsors Michael Barugh, Watts Mix, Pneumatic Engineering, NGK, Pro-Air, Total Building Solutions, MHP, GB Racing and all our box sponsors," concluded the Hornsea native.
To keep up with the team's progress throughout the year on Twitter, follow @EverquipRacing. To keep up with the riders' progress, follow @bjornestment27 and @JamesRispoli.