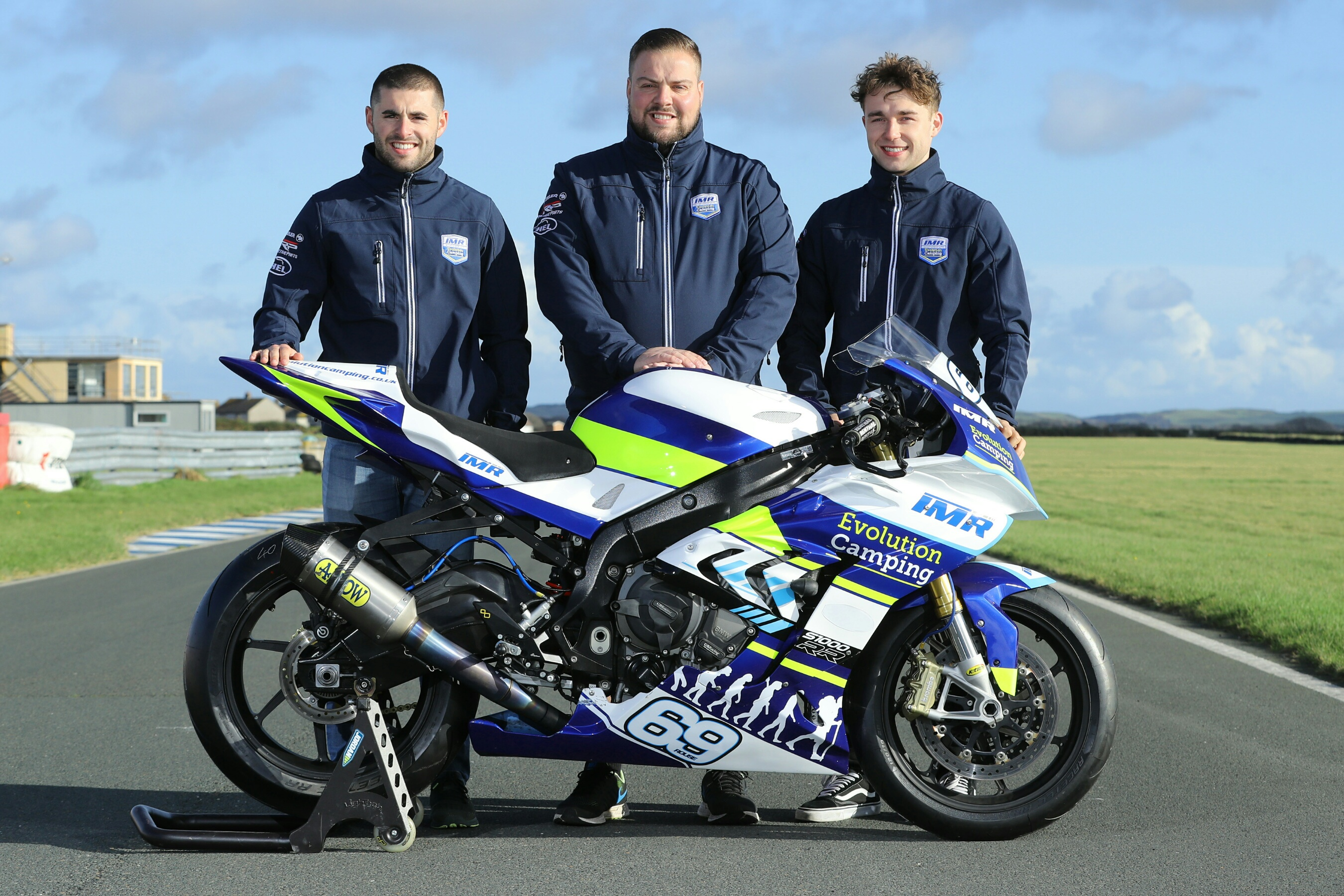 Isle of Man-based outfit Team IMR have signed Chrissy Rouse and Jordan Gilbert for the 2018 National Superstock 1000 season, competing on BMW machinery. The team ventured into the series towards the end of last season with Joe Collier, securing a best finish of 9th in the final race of the year.
Chrissy Rouse is believed to have been hot property but after speculation, he confirmed his departure from Mission Racing to join IMR. Rouse was a persistent front runner in 2017 and excelled in many rounds, including Cadwell Park and also at Silverstone, before he crashed whilst leading. Jordan Gilbert finished runner-up in the National Superstock 600 class, taking three wins along the way – Knockhill, Thruxton and Snetterton being the venues.
In the team, Ian Moffitt will continue his role as owner/manager. Steve Brogan follows Chrissy Rouse and Jordan Gilbert, to help them progress yet again. Brogan himself was the 2008 National Superstock 1000 champion, winning 8 races from a possible 12. Ex TAS Racing crew member, Philip McLaughlin, will be the crew chief for the team.
Chrissy Rouse said, "I'm really excited to have signed for Team IMR and to have everything in place for 2018 so early is terrific. With such a strong package in place at Team IMR, I'm confident we've got the tools to do the job. I learnt a lot in 2017 and was close to the lap record at each circuit but I know there's plenty more to come from me so I want to be challenging for the title in 2018".
Rouse continued, praising Steve Brogan and his importance in the team. "Keeping Steve is a massive boost as he's a tremendous help to me so with an ambitious team whose goals match my own, I'm confident we're going to have a great season together."
Jordan Gilbert was equally as excited; "I'm delighted to be joining Team IMR and, having enjoyed a strong year in 2017 in the Superstock 600cc class, it's a tremendous opportunity for me".
Gilbert continued, stating his plans for attack in 2018. "It's a new class and a new bike for me but I'll be able to tap into their knowledge and the continuity will mean I can concentrate on my riding. Ian's put together a great team and it's nice to have everything sorted so soon. I'm really excited about 2018 and I can't wait to get going."
The first weekend of the National Superstock 1000 season gets underway on the 31st of March, at Donington Park, near East Midlands Airport.