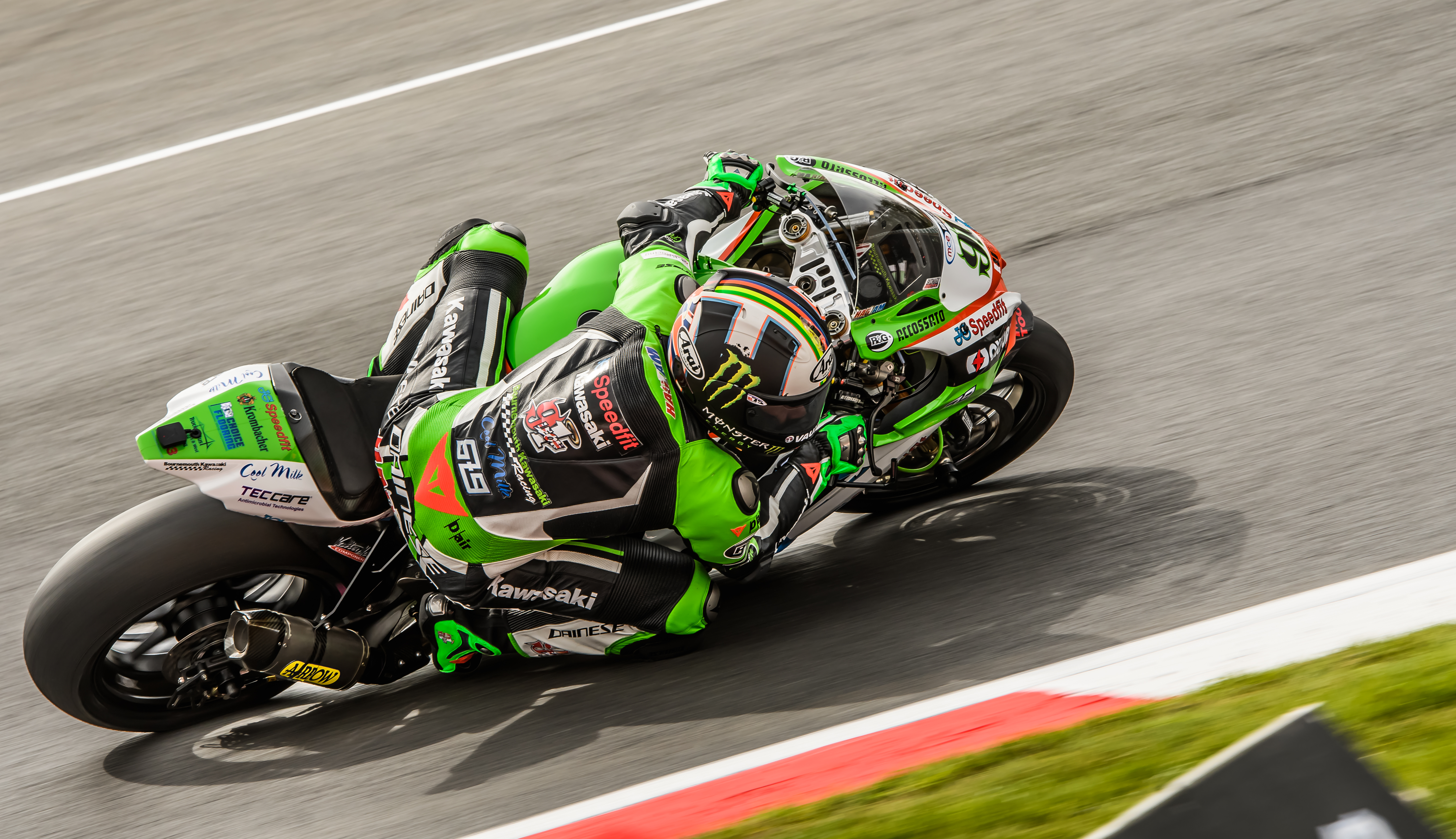 This is it. 23 races gone, 11 rounds down but here we are, at the final round of the 2017 British Superbike championship. The season has flown past, each chapter carved into the tarmac at each circuit we've graced, each dramatic twist and turn of the year has shaped the championship table but still, it is far from decided. Brands Hatch beckons for one last opportunity for the championship to take another surprising turn. Three races offer the chance to add extra spice to a series that has been far from mild in 2017.
Leon Haslam comes to Brands Hatch staring down the barrel of his first British Superbike title. Haslam has had a great season, taking six wins and six other podiums throughout the year, placing him as a favourite for the championship at Brands Hatch. Haslam has taken two wins at the Brands Hatch GP round before, both of which have been the last race of the year – on an Airwaves Ducati in 2005 and 2006. The 'Pocket Rocket' was 3rd and 5th in the July meeting this year but never scored a podium in the final round last season. All Leon needs to do is finish on the podium in every race, regardless of whether or not Byrne or Brookes romp away at the front. It could be Haslam's title to lose if race one goes his way.
There are many candidates for 'story of the year' in BSB but for me, the achievements of the fully privateer Anvil Hire Tag Racing Yamaha team are astonishing. Josh Brookes comes into the final round of 2017 with a chance of championship success. The Australian, who was champion in 2015, has taken two wins and six other podiums in his comeback season and will finish top Yamaha regardless of his performance this weekend – an incredible achievement on its own. Whilst Haslam may look the favourite with the points gap, 'Brookesy' should be considered the favourite out of the two at Brands Hatch. Nine wins for Brookes, including four on the R1 Yamaha, make him one of the most successful riders at the Kent circuit. Add on to that the fact that he has five other podiums and is the current lap record holder, you'd be mad to discount him based on points. Could the phenomenal season for Tag Racing be capped off with a championship victory?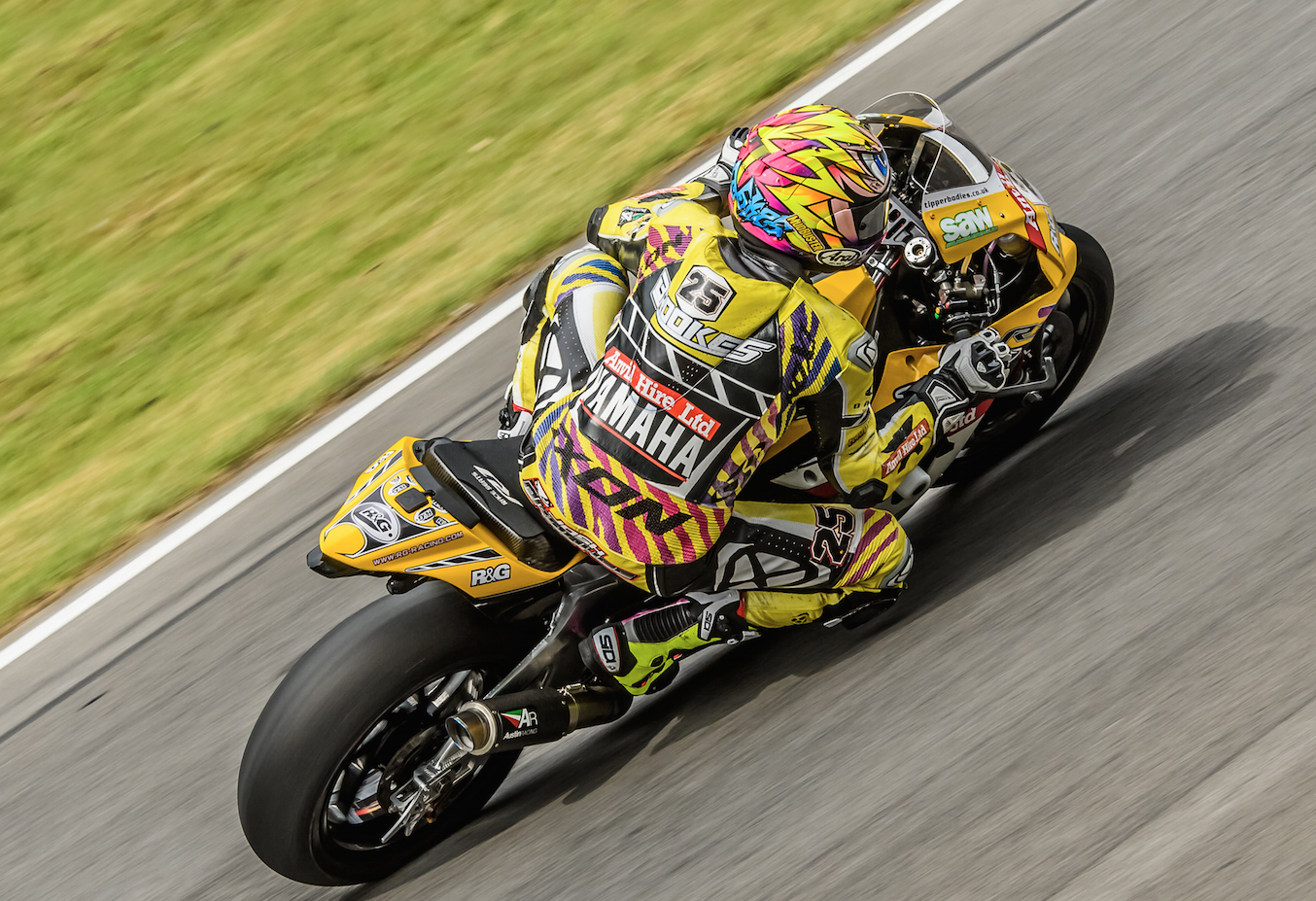 Shane 'Shakey' Byrne has won 17 times at the Brands Hatch GP since he rocked up in 1999, with his winning starting in 2003. Byrne has had a difficult year in 2017, failing to score points in three of the first four races and a further four DNFs since then. Five wins have seen him come to Brands Hatch 3rd in the championship, just 1 point shy of Josh Brookes and 33 points behind Leon Haslam. At 40-years-old, Byrne is one of the oldest, yet still one of the fastest on the grid and if he were to become champion, he would be the oldest champion since the series was reformed in 1996. One thing that 'Shakey' has never done is – despite winning five championships – defended one successfully. In other words, he has never won back-to-back championships. Ducati in turn haven't won back-to-back championships since 2002 and 2003 with Hislop and Byrne respectively (both of which were riding for Paul Bird) – that achievement came after Ducati won every title from 1999 until 2003. Can Byrne break records and write history?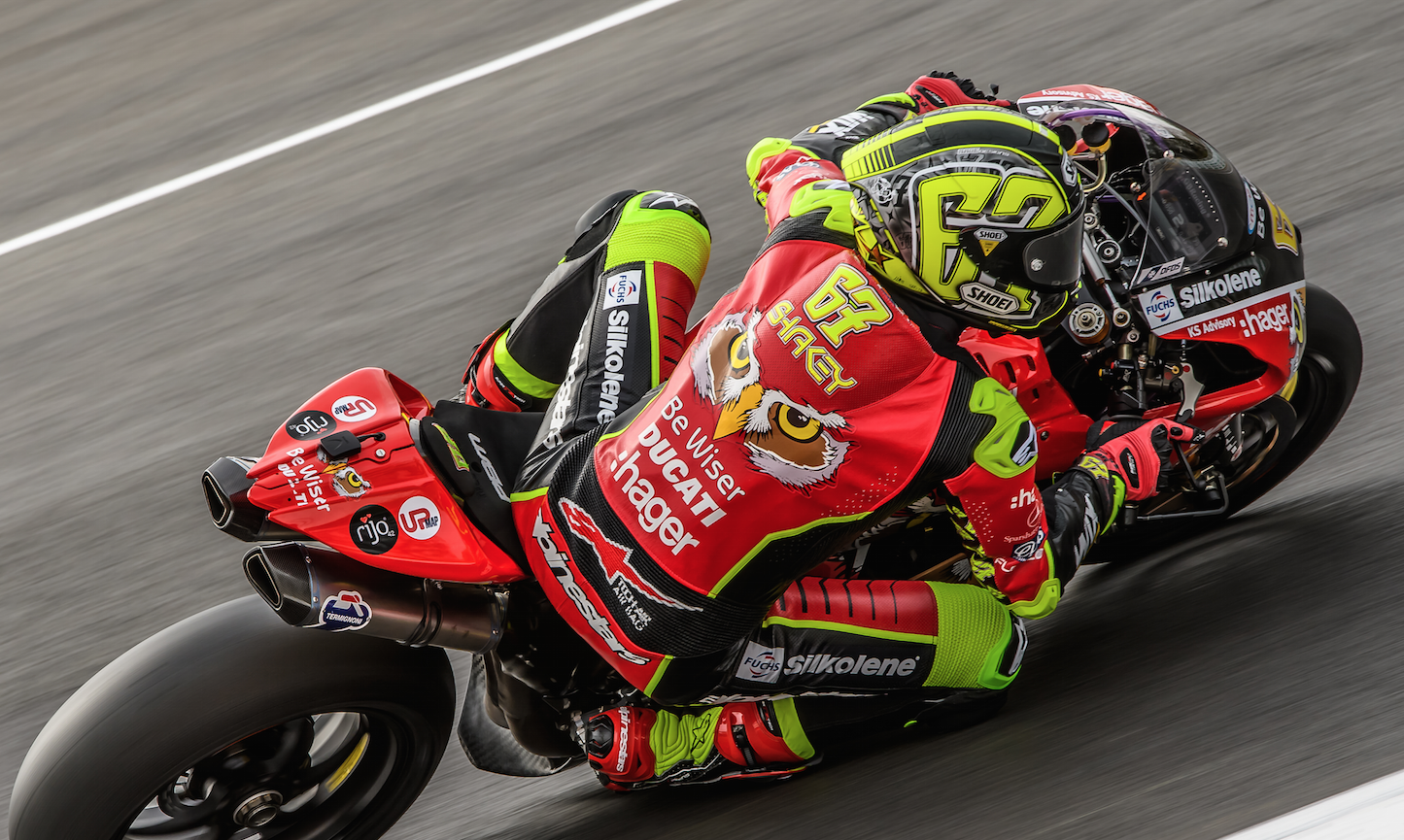 Jake Dixon is the next rider along in the championship. Whilst being 54 points back of fellow Kawasaki rider Leon Haslam in the championship, Dixon can still mathematically win the championship. He needs to score four points more than Haslam on Saturday to have a chance going into Sunday's races. The 21-year-old has been a headline maker in 2017, storming to a double victory in Scotland at Knockhill, before taking three further podiums and two pole positions. Dixon was only 11th and 10th on the last visit to the Brands Hatch GP round in April and because he isn't a main title contender, the pressure is somewhat off him. It has been an outstanding achievement from Lee Hardy's RAF Regular and Reserve Kawasaki team to make The Showdown and that is something that he can be very proud of indeed. Jake's future is secure for 2018, staying with the outfit. More success on the horizon?
The last championship contender is Peter Hickman on the Smith's BMW. Louth's finest has endured a stellar season, taking a win and a podium at Thruxton and another podium at home – Cadwell Park. The gap between Hickman and Haslam is 63 points, meaning that Hicky must take 14 points off Haslam in the first race to remain in the championship chase. Although it doesn't look like Hickman will take a surprise championship, anything can happen in British Superbikes and he may well be an interference. He is flying the flag for BMW in 2017, after they failed to get into The Showdown with the Tyco outfit as well as enduring a terrible World Superbike campaign. The German marque will be watching on in hope of Hickman to secure a top four in the championship. It is also easy to forget that Hickman has never been inside the top-6 placings before, so already it is a successful season for him. The Isle of Man TT runner-up took two-4th places at Brands in July, as well as a win and a 3rd last season. Hickman only has six other top-10s at Brands Hatch GP however, so there really is no guarantee of anything regarding Hickman – results-wise. It will all come down to race day.
Although he is in The Showdown, Jason O'Halloran can't mathematically win the championship in 2017. A sensational campaign has seen the popular Aussie make the brand new Honda SP2 Fireblade work well and for that, he's been rewarded. Three third-places have seen O'Halloran give the Honda Team its first podium across the world. He is 54 points from Josh Brookes so 2nd place is still on, although it looks unlikely to go to the other Australian in The Showdown. O'Halloran may well be in a race for 4th place, with that looking a likely battle in the races. Teammate Dan Linfoot will also want to get involved and help Jason where possible. Neither of the Honda riders are confirmed as staying with the team for next year, with rumours circulating that Linfoot will leave and that Jason is unhappy. Time will tell on the outcome of next year's rider line-up.
Outside of The Showdown, the Rider's Cup is still up for grabs. 8 riders can still take 7th place, from Christian Iddon to Glenn Irwin. However, it looks likely to go to either Iddon, James Ellison or Luke Mossey, who are all covered by just 7 points. They could all be winners themselves. There is a lot of room for upset in the races, with Dan Linfoot looking good, Bradley Ray coming stronger and Glenn Irwin slowly getting nearer to the front. Sylvain Guintoli may look to carry his momentum from Assen to Brands Hatch, to show everyone that the Suzuki is a regular race winner. Don't discount John Hopkins either; the American has gone well at Brands Hatch before.
It may also be worth noting that Taylor Mackenzie and Billy McConnell are both absent this weekend. Mackenzie is expected to be replaced by Richard Cooper and it is confirmed that Kyle Ryde will make his BSB debut at FS-3 Kawasaki.
Whatever happens at Brands Hatch, we will leave the gates on Sunday evening (or Monday morning, depending on the extent of the hangover) knowing who the 2017 MCE Insurance British Superbike champion will be. Could we see Leon Haslam finally take the ultimate prize in British motorcycle racing? Will Josh Brookes give Tag Racing a historic and phenomenal title? Is it going to be the wily old fox, Shane Byrne, who takes a 6th title, his 2nd consecutive title victory. Maybe we will see an upset from Dixon or Hickman. Everything will become clearer come Sunday afternoon.
All images by: Peter Backhurst