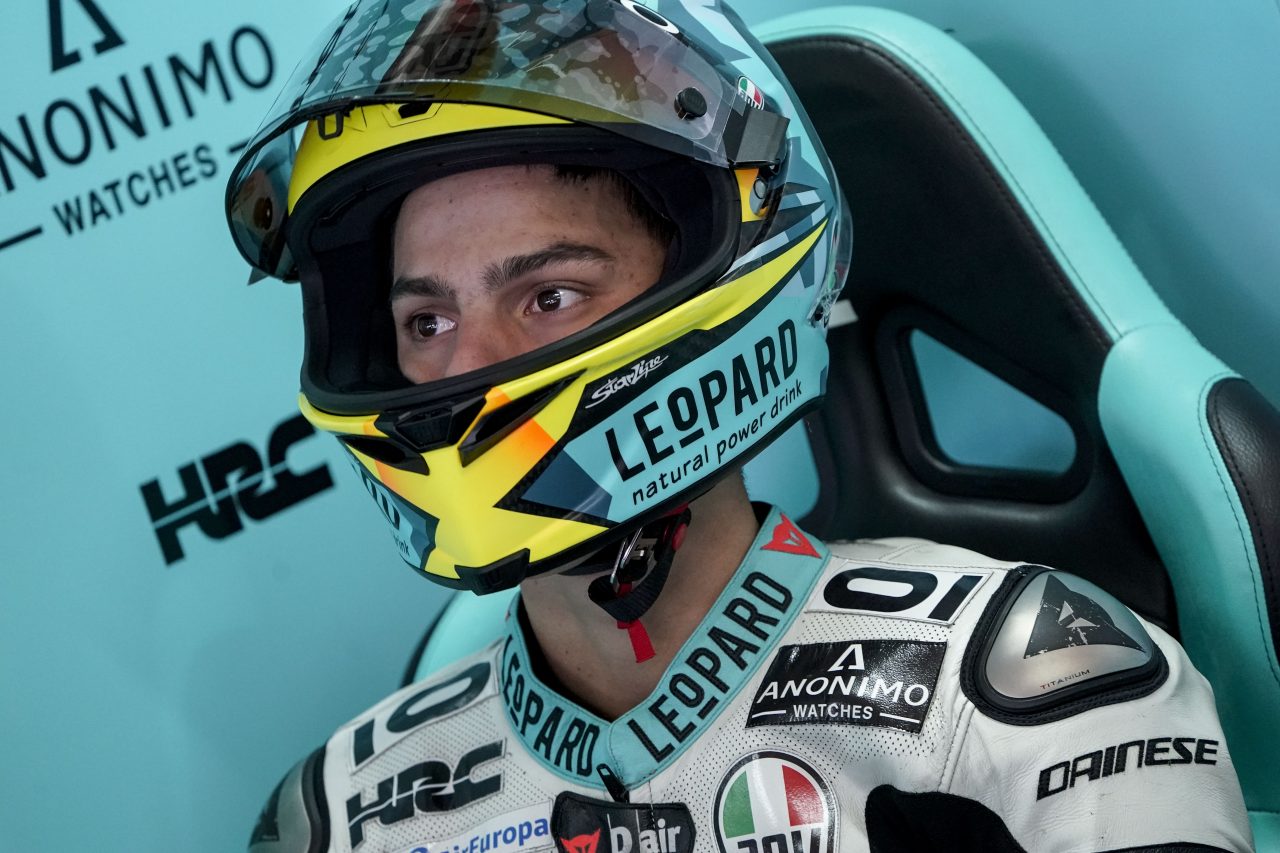 Joan Mir has his first opportunity to clinch the 2017 Moto3 World Championship this weekend, as the Moto3 circus arrives at the Twin-Ring Motegi circuit, Japan.
The Spaniard leads his nearest rival, Italian, Romano Fenati by 80 points. Should Mir (Leopard Racing) win Sunday's Grand Prix, then he will be crowned champion. Simple as that. Additionally, Mir can also seal the title even if Fenati (Marinelli Rivacold Snipers) should win the race, as long has he loses no more than 5 points of his lead. For example: should Fenati finish first (25 points) and Mir second (20 points), it will be enough for the Spaniard to claim the championship. His lead would be reduced to 75 points – the same maximum number of points which would remain for the final three rounds. However, even if the two should finish the season level on points, Mir would win the championship by virtue of number of race victories this season.
Although Mir heads into this weekend as bookies' favourite, it would be unwise to underestimate anyone from the regular front-runners. Fenati will undoubtedly be going all out to win and keep his hopes of winning the championship alive, as will Aron Canet (Estrella Galicia 0,0). Whilst it is a long shot, Canet can still mathematically win this year's championship. Admittedly he will be relying on both Mir and Fenati to suffer non-point-scoring finishes but this is Moto3, so it is still possible. Canet has to win every race between now and the end of the season in addition to bad luck befalling his rivals. In short he has nothing to lose, which could perhaps make him the sting in this season's tail.
There will be close quarter racing right through the field, as always in Moto3 this weekend. The Del Conca Gresini team will once again be expected to be in the mix for rostrum honours with both their riders – Jorge Martin and Fabio di Giannantonio. The latter has grown in confidence throughout the season and produced a stunning ride to finish in second place last time out. Another podium finish on Sunday would cement his position as the field's rising star – as well as provide a very welcome belated birthday present (he turned 19 on Wednesday).
As for Martin, well, if Grand Prix racing handed out a 'Man of Steel' award, he'd win it hands-down. His horrendous crash at the Sachsenring would have ended the season for the majority of riders but Martin has battled on remarkably, scoring podiums in Austria and Great Britain and a hard fought fourth place at Aragon. Whilst his injury ended any hopes he had for the championship this year, make no mistake, Jorge Martin has already put down his marker for next year.
The rider to watch out for this weekend is Canet's teammate – the rejuvenated Enea Bastianini. The 19-year-old Italian has made a welcome return to form since the summer break, scoring podium finishes at Silverstone (2nd place) and at Aragon (3rd place) last time out. Winner last year at Motegi, the lightweight class veteran will be very keen to repeat that performance as he looks to secure his place in the Grand Prix paddock for next year.
For John McPhee however, it is truly make-or-break now for the remainder of the season. Despite a promising start to the season with the Dorna-backed British Talent Team, the Scot has struggled to put together a consistently competitive season. His best finishing position for this season remains the second place he acquired at the opening round in Qatar. McPhee has not yet been offered a new contract to stay with the team for 2018, so desperately needs a strong finish to the season, to prove his worth in the world of Moto3.
Image by: HondaProRacing