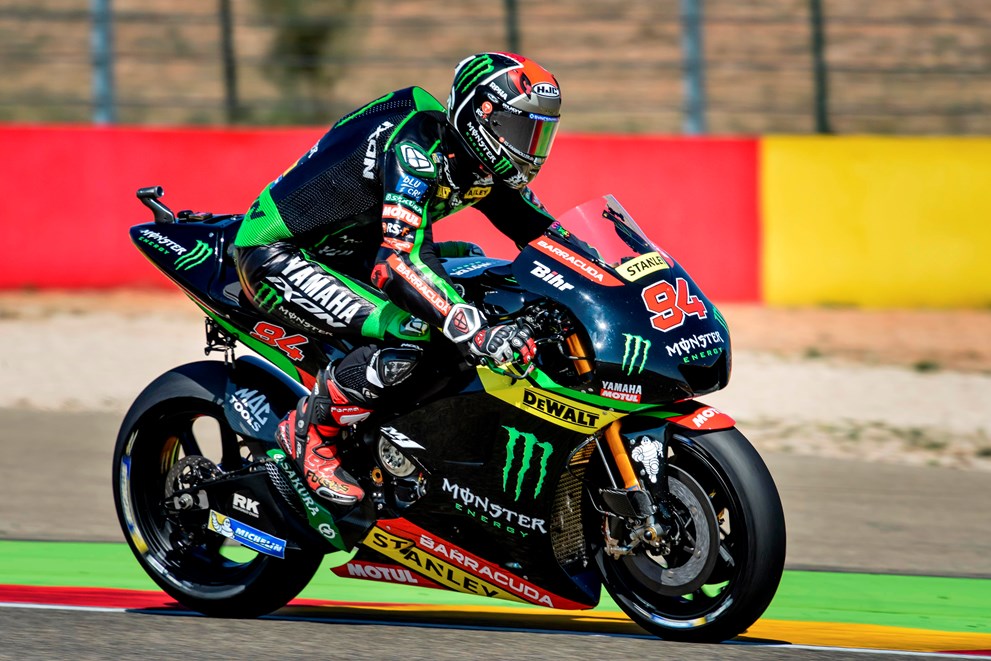 Jonas Folger will miss the Japanese Grand Prix, having been flown back to Germany with a suspected virus. The rookie German said that he has been feeling weak since the San Marino GP and said that "even leaving the hotel room was impossible".
"I came to Japan and was motivated for these three flyaway races, but I've been feeling really weak since the Misano and Aragon rounds. On arrival here, I have been struggling with my energy levels, even leaving the hotel room was impossible for me, and unfortunately, I had to miss some Yamaha events, which I'm very sorry for", stated Folger – 10th in the championship.
"I met with Hervé (Poncheral) on Wednesday night and we agreed to go for a check with the doctors this morning. I met with Dr Charte and the Clinica Mobile team and they have advised me to return to Germany right away for a series of blood tests".
"I've had Epstein Barr virus in the past and it's a possibility that this has flared up again and resurfaced but we can't be sure until I've had these tests in Munich. I am sorry for my whole team and for Yamaha at their home race. I would like to thank them for all their support. Also, sorry to my personal sponsors, I appreciate them all standing by me at this difficult time. Now we must remain positive and aim to come back stronger."
Folger's absence means that his 10th place in the championship could be under threat from Alvaro Bautista, who has scored a podium in the premier class before at Motegi, in 2012. The German will be replace by Kohta Nozane, a 20-year-old Japanese rider, who described the call-up as "a big surprise" and that he "can't believe" he will be racing at the Japanese GP.
Image by: Yamaha Racing