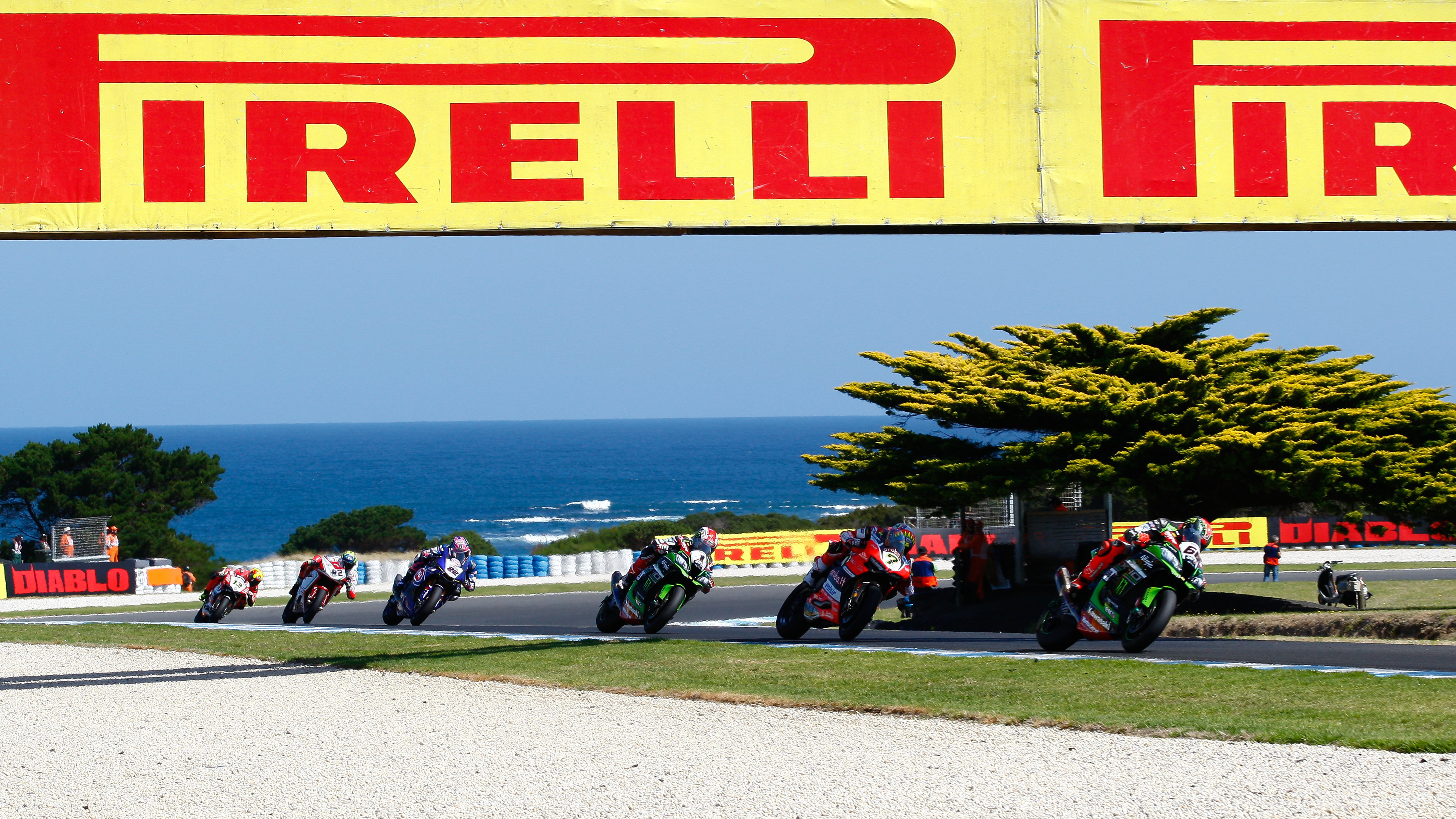 Pirelli will remain the Sole Tyre Supplier in World Superbikes until 2020, after a contract extension for the 2019 and 2020 was penned. This announcement means Pirelli will be the longest running control tyre supplier in history, as the contract is extended for two more seasons.
First signing in 2004, after Michelin, Dunlop and Bridgestone had all been in the series , the technical partnership established by Pirelli with the World Superbike Championship is currently into its 14th consecutive season, and continues to impress. The single tyre formula proposed by Pirelli was initially designed to reduce the overall costs of running the Championship whilst at the same time, increase competitiveness. This is achieved through supplying teams and riders with identical tyre specifications, week in, week out – whilst also listening to feedback and making improvement where asked.
Right from the outset, Pirelli, realised that the production bike derived series was a great development platform for its tyres, therefore and decided to give the Championship production tyres. Undoubtedly, this choice proved to be one of the best: based on the motto "We sell what we race, we race what we sell".
This confirmation in the role of Sole Tyre Supplier demonstrates the passion and dedication that Pirelli has always played in motorsport, confirming an important feature of the Italian company's DNA.
Giorgio Barbier, Racing Activities Director of Pirelli's Business Unit Moto, said: "We are historically a strong sporty DNA brand. This year we celebrated 110 years of Motorsports activity, and this renewal is a strong sign of our continued business strategy that has enabled our company to establish itself as a benchmark in racing. First of all in the segment of racing and Supersport tyres, and then with great success in both development and sales across the range. The bond between Pirelli and the MOTUL FIM Superbike World Championship has always been solid, over the years we have strongly contributed to the growth of this Championship and, at the same time, thanks to our participation we have succeeded in developing successful products which we have made available to all motorcyclists. Now we are thinking about the future, we will work together with Dorna on the growth of the Championship and especially with the new World Supersport 300 class, because today's young riders will be the future protagonists of tomorrow's World Superbike Championship."
Marc Saurina, WorldSBK Commercial and Marketing director adds: "To have Pirelli on board for another two seasons is fantastic news for the Championship, and to reach the milestone of the longest running sole tyre supplier really shows the strong relationship the two companies have. Providing all classes with such an important asset as tyres is something we take seriously, and we believe Pirelli are the perfect company to continue with."
Image by worldsbk.com