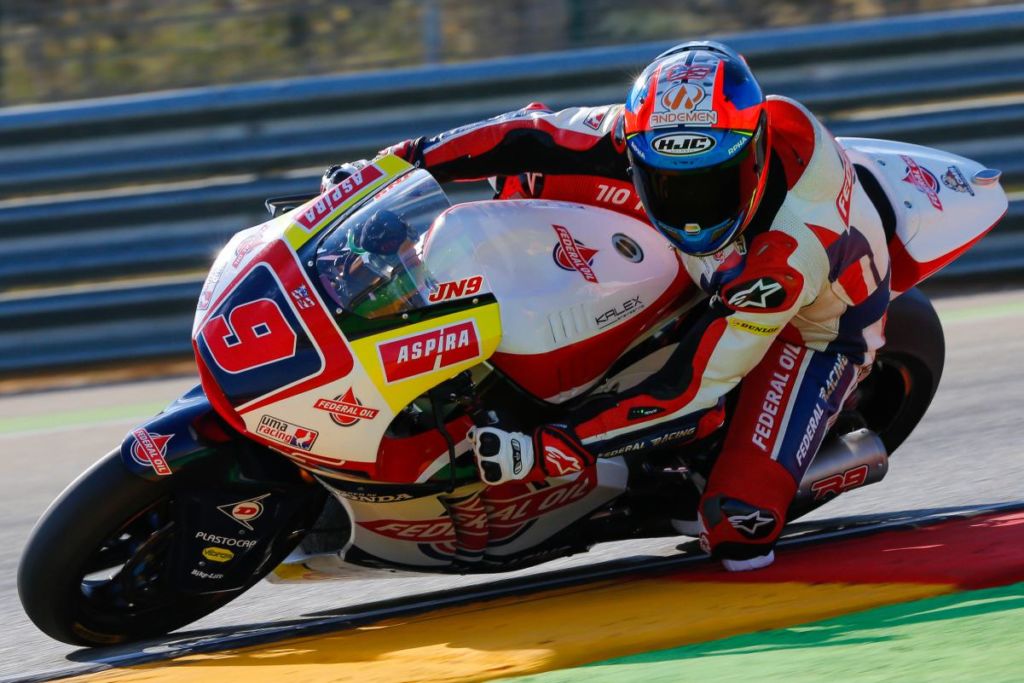 Jorge Navarro had his joint best result of the season at Aragon on Sunday, as he finished sixth and top Spanish rider in the Moto2 race. The Federal Oil Gresini rider qualified sixth, just 0.186 off of a first ever intermediate class pole position. It was the strongest weekend the Spaniard has had so far in Moto2, showing much promise and potential from the get-go on Friday morning.
"It's been a good race, although it left a bittersweet taste in my mouth. Yesterday, I had the pace to stay with the leaders, but today with different conditions my feeling changed", said the former Moto3 race winner.
"It has been a positive weekend nevertheless, maybe the best of the season and surely the best race start of the year", he continued. Navarro has had a solid debut season in the intermediate class, scoring points in every race that he has finished in.
"I enjoyed the battle with Corsi – one of the most expert riders in the class – and I'm sure it'll help my learning curve", he concluded.
Whilst not being able to reach the podiums of fellow rookie and Kalex rider, Francesco Bagnaia, Jorge has nonetheless been impressive. He is just seven points away from finishing in the top 10, with another rookie, Brad Binder, currently holding onto that position. He is only one point ahead of Italian, Luca Marini.
Image by: MotoGP