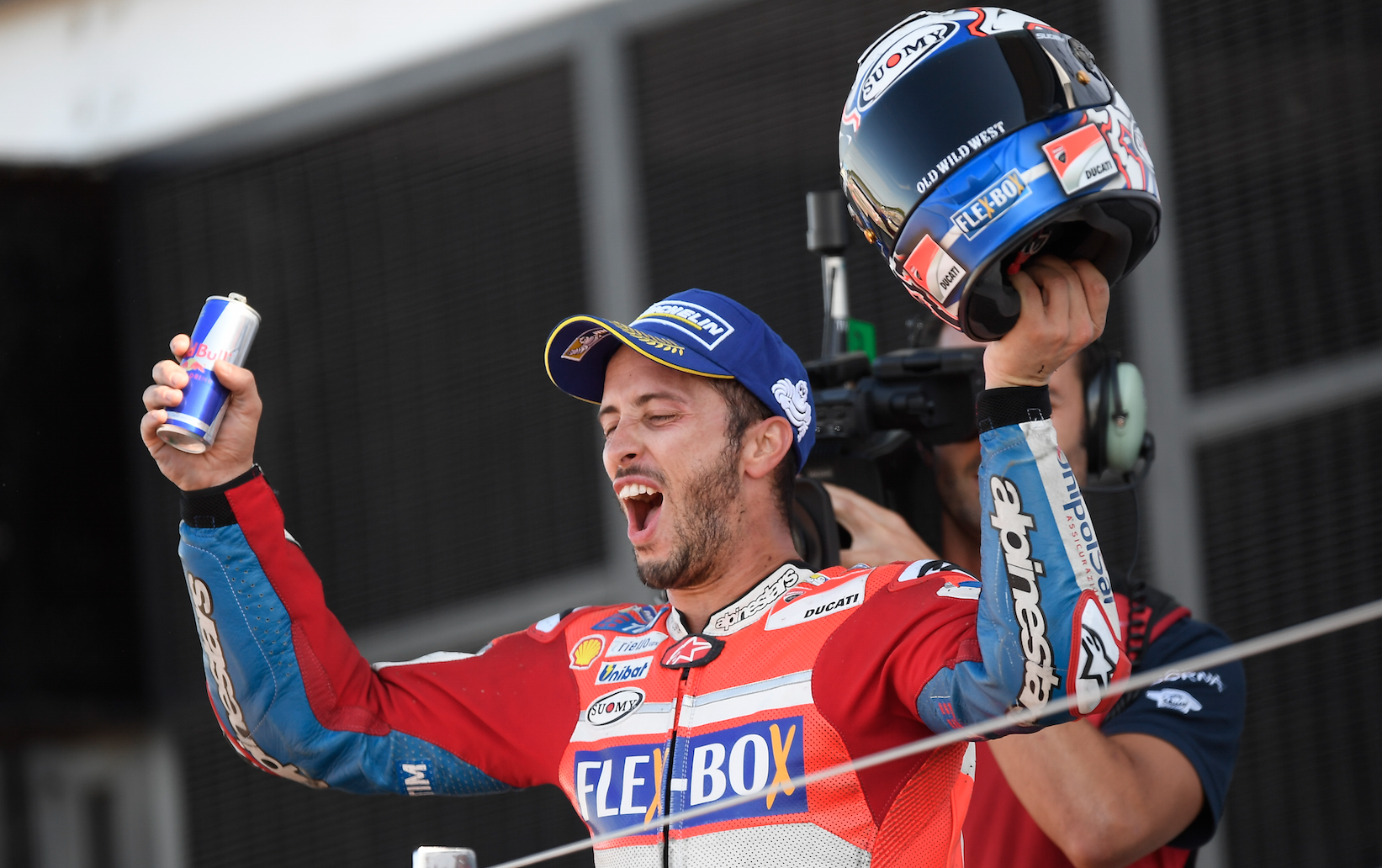 Andrea Dovizioso hailed his fourth victory of 2017 as "the perfect race", as the Italian moves to the top of the standings ahead of Ducati's home race at Misano.
Having been part of the leading group for 17 laps, Dovizioso passed fellow countryman Valentino Rossi into Stowe corner with three laps to go.
"I'm so happy about Sunday's victory, my fourth this year, because every race we win is different from the others and this means that we are really strong and can fight for the championship", began Dovizioso, who delivered Ducati's 37th victory in Grand Prix racing.
"It was a really tough race because all of our rivals were on top form. Today Marquez was unlucky, but we did the perfect race because, even though we were probably not the quickest outright. We were able to interpret the race in the best possible way and go on to win", he continued.
"This means that the work we did during the weekend was excellent, and so was my race strategy because I managed to get into the right position at the right time. This year, every race is a story in itself and the tyres are always a key factor. We are very focused on our working method which is producing results", he concluded.
Dovizioso's win made it the first time since Casey Stoner in 2009 that a Ducati rider has won four races in a single year.