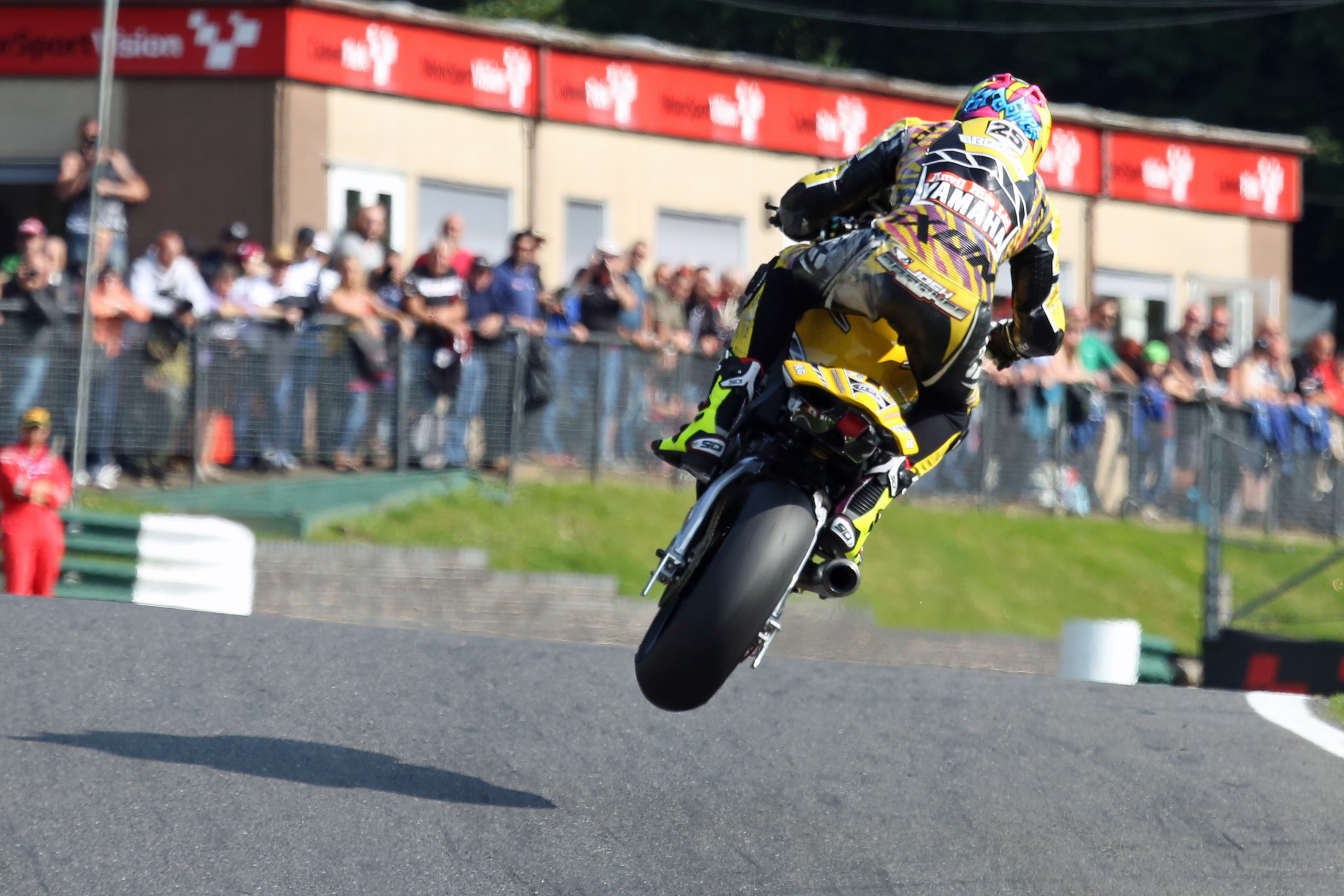 I caught up with Josh Brookes once more at Cadwell Park. In this latest feature with the effervescent Australian, we talk about the Suzuka 8 Hour, the plan for the remainder of 2017 and what the plan for 2018 may be? Is WSBK still an option?
You took your first win of the season at Thruxton and you're coming strong at the right point of the year.
It's kind of how I anticipated things to happen. We were hoping for a little bit better at Brands Hatch but we still took a step in the right direction and we could've had a double win, so that showed that we were going in the right direction. I anticipated an easy start into the season to get the ball rolling and get some points on the board before really going for it.
Do you feel now that the bike is working well, that you can challenge week in, week out?
I feel the bike has been strong all year and that I've had the package all year. That is why I signed for the team. Having all the right pieces however doesn't necessarily mean the bike goes well every time you step on it. You have to adapt it and the set it up at each circuit you go to. It's not perfect and there is still work that needs doing. However, as a rider and as a team, you'll never be perfectly satisfied and you'll always think there's room for improvement. I think we are starting to learn the bike more and more as the season goes on and we are refining the parts that are perhaps our weak areas. As you've seen this weekend, Cadwell Park has been a bit of curve ball.
Are you shocked that you've struggled this weekend, given your past results?
I wouldn't say "shocked" because I've been in racing too long to be shocked or expect every weekend to go perfectly. However, I'm surprised that the bike isn't working better. If I was half a second off or something then that'd be better but to arrive after FP3 still struggling with basic set-up, it seems a bit of a surprise.
If you look at the general build of the bike, it is different to the 2015 Milwaukee Yamaha. I can't reference click for click or spring for spring what set-up we used two years ago, however, I can use it as a guide to what may work. So far in 2017, the exact set-up I used two years ago isn't achievable on this bike. One reason being the bikes don't have the same parts and then, when you try to match it, it clearly doesn't always work out. In some ways, 2017 is a blank canvas. Yes, I have the knowledge of the bike as does Stewart Winton, so information from 2015 is there, but like I say, it's a totally different bike.
In comparison, the series has really come on in the year I've been away. I reached a point in 2015 where I was able to win most races come the end of the year and now, that lap speed and the race times aren't going to get you near a win, or by no means anywhere near a dominant win. I'm not at all surprised by that though; I always expect riders to improve, bikes to improve, new riders to come along and teams to refine their package.
You've had a couple of front end crashes lately. Is this a recurring issue that needs investigating?
The first one that I had was at Knockhill, which was a surprise and quite odd as the bike was almost perfectly upright. As the crash was the first of the year, I just put it behind me and didn't think much of it. Then, we had another front-end crash at Brands but I was in a race chasing down 'Shakey', so again, I just put it to the side and thought nothing of it. However, the one at Thruxton was one of the most surprising crashes of my career. It was completely unexpected and out of character. That has put a question mark on the other two accidents now; I'm starting to think back and wonder if there is something more to it. I don't want to create an issue that isn't there but it is definitely worth us as a team looking at a particular area of the bike to then improve it, so that the front end issue goes away.
Is there anything that you could've done as a rider to avoid the crashes?
I've run over it a number of times in my head and the only one I think that could be explainable is Brands Hatch. I tried to stay on the back of 'Shakey's' rear wheel and had I not done that, maybe it would've been more avoidable. But, it is a race! I'd never get any good positions if I just accepted safe results and rode on the side of caution. The one at Thruxton was a complete surprise. I had enough of a gap where I could just ride conservatively and not risk too much whilst I also had to keep pushing on and not become complacent because the gap wasn't massive either.
What is the plan for the remainder of the year?
At Silverstone, the plans is to win races. That is the only way I'm going to win a championship. If the championship isn't destined for me this year, then so be it. I've got to go out and ride the races and ride as hard as I can. Whatever the points are at the end of the year, if they signify that I'm the winner then we can go out and have a few beers but if not, then we'll make a plan for next year and come back stronger.
You and Yoshimura Suzuki went to the Suzuka 8 Hour with the expectation of a podium but it wasn't to be.
The thing with an endurance race is that you've got three riders so you kind of put trust into the other guys, likewise for them putting the trust in myself. Either way, everyone can make a mistake and that's how you have to approach a race like that. You can't race the race on your own and you can't do it without them. You have to accept whatever happens as a team.
I've done it seven times now and the goal before I retire from racing is to go on and win that event, so I'll keep going back every year for the next ten years if I have to, in order to try and win it. You could call it a career target.
Sylvain seemed down about the result?
I think that Sylvain doesn't like the media side of things. I don't think that was a reference of him as a person or how he felt on the day because of the result. I don't think he enjoyed someone coming up to him and pushing an iPhone in his face at that time. I don't think he was interested in the piece to camera or motivated to do it. He just said 'yeh, what Josh said', because he wanted to get away and chill out. He probably agreed with what I said but rather than saying the same thing all over again, he just cut it down.
What are your plans for 2018 so far?
All of the conversation in general is in BSB, as WSBK isn't a strong option; there's very few paid rides in the series and there's only four competitive seats. World Superbike isn't even an interest to me at the moment because I think last year was enough to put me off that series for life! I'm talking to Tag, as it's been a good year so far and a second year would probably be stronger. All options presented in front of me will be considered; if I get a good bike in a good team with a good salary then I will have to consider it. BSB is my focus at the moment.
WSBK is still an option, just not a strong one. I just really like riding motorbikes! Any championship where I am getting paid will be considered. As long as the racing is interesting and exciting and the pay to do it is good, then it is 'an option'.
Image courtesy of Gareth Davies of Full Factory Photography.