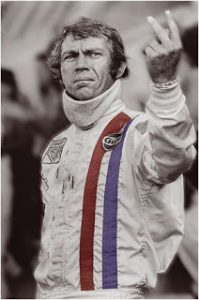 "I'm not sure whether I'm an actor who races, or a racer who acts."
Steve McQueen
Hollywood and Racing. The two things should go hand in hand for action and entertainment, but sometimes the films don't do the sport of motor racing full justice.
Fortunately, there are those actors who decide that they don't want the safety of a film set, the inclusion of a stuntman to take their place in dangerous scenes or a scripted way of life in a movie.
These thrill seekers step away from the cameras and they decide to go racing.
PATRICK DEMPSEY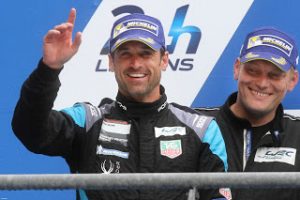 There is not much cross-over these days for famous actors to move into motor racing, the exception to that rule is Patrick Dempsey. He has managed to carve out a very successful career in motor racing. The Grey's Anatomy star first started racing in the Panoz Racing Series in the GT Class back in 2004.
It was in 2007 that he moved to the Rolex Sports Car Series and made seventeen appearances until 2009 when he entered the 24 Hours of Le Mans, driving a Ferrari. It was from here that Dempsey would over the years grace sports car championships both in America and Europe. He has entered Le Mans four times with the following results:
2009 – Ferrari F430 GT2 – GT2 Class – 30th overall – 9th in class
2013 – Porsche 997 GT3 RSR – GTE Am Class – 29th overall – 4th in class
2014 – Porsche 911 RSR – GTE Am Class – 24th overall – 5th in class
2015 – Porsche 911 RSR – GTE Am Class – 22nd overall – 2nd in class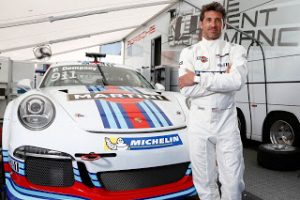 An accomplished racer who owns Dempsey Racing, he is a racing driver without any hesitation or shadow of a doubt. Before the 24 Hours of Le Mans in 2013 he told Eurosport, "I would like to make that (motorsports) a complete priority and just focus on this full-time. If I could just walk away from acting, I think I could do that very easily, and just focus on the driving. I would love that more than anything else."  Last season he competed in seven races in the World Endurance Championship, showing how much he is dedicated to motor racing.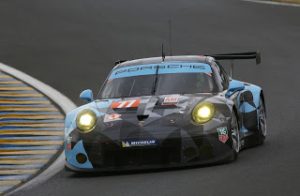 But before Patrick Dempsey there were a host of famous actors who were bitten by the motor racing bug.
GENE HACKMAN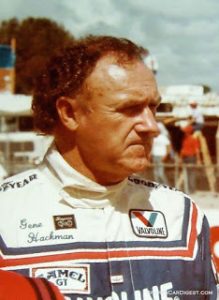 French Connection actor Gene Hackman took part in the 1983 24 Hours of Daytona, he was co-driver of the a front engine Toyota Celica for the All American Racers team with Japanese drivers Masanori Sekiya and Kaoru Hoshino. They were classified with a 57th placing but did not finish the race due to a gearbox problem which caused a transmission failure.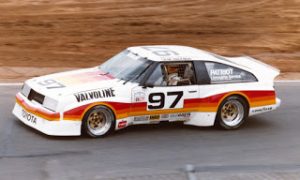 Former American F1 driver Bob Bondurant said that Hackman was one of the most talented celebrity racers he had ever taught. Hackman also raced at the 12 Hours of Sebring in 1984, driving a Mazda RX-7 for Preston & Son with his co-driver Whitney Ganz.
JAMES DEAN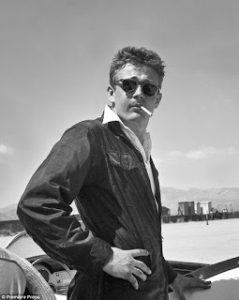 In 1954, James Dean decided he wanted to race cars.  Just before he began filming Rebel Without A Cause, Dean competed in his first event, the Palm Springs Road Races between 26th and 27th March.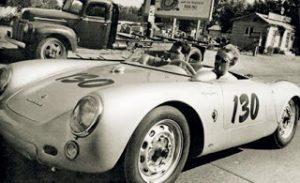 He achieved first place in the novice class and second place in the main event.  It was a month later when he made his way to Bakersfield and finished first in class and third overall. James Dean had been bitten by the racing bug. There were plans put in place for him to compete in the Indy 500, but his acting contracts and schedule made this impossible. He entered his final race in Santa Barbara on 30th May 1955, but had to retire due to a blown piston. Whilst filming Giant he was barred from racing by Warner Brothers. When filming had finished, Dean had already put in motion plans to race.
He had purchased a race ready Porsche 550 Spyder "Little Bastard" car and it was en route to a racing event in Salinas, California that James Dean was tragically killed in an accident after a collision with another vehicle. He was pronounced dead at the scene. There was no doubt James Dean's hunger for racing would have seen him compete further and higher, but this sadly never happened.
ERIC BANA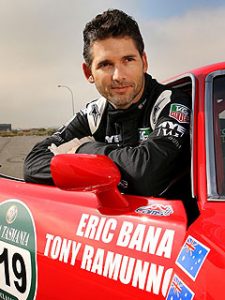 Eric Bana made his motor racing debut in 1996, competing in the Targa Tasmania, a week long race around the island state of Tasmania.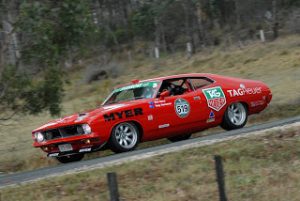 In 2004 he purchased a Porsche 944 and competed in the Australia Porsche Challenge, regularly finishing in the top ten and finished a creditable fourth in the Sandown 500. In 2007 he again entered the Targa Tasmania, but this time he crashed his 1974 XB Falcon Coupe. He and his co-driver escaped uninjured.
He is also among the many top stars to have appeared on Top Gear's A Star In A Reasonably Priced Car.
JAMES GARNER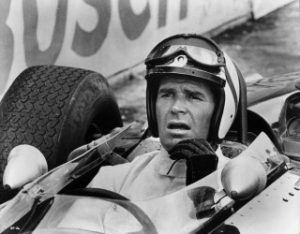 It was during the filming of his movie Grand Prix that Garner was told by British motor racing legend Graham Hill that he could possibly driver professionally.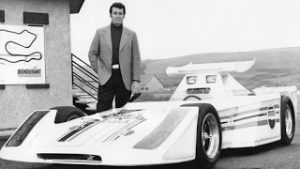 Garner took this advice to heart and set about getting involved in racing. He co-owned AIR (American International Racers) and made a documentary called The Racing Scene.
His racing team entered Le Mans, Daytona and Sebring endurance races with Garner himself competing in the 24 Hours of Daytona between 1969 and 1971.  James Garner drove the safety car at the Indianapolis 500 in 1975, 1977 and 1985.
STEVE MCQUEEN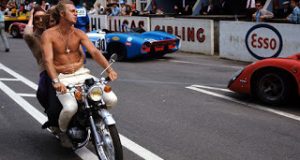 McQueen achieved a second place and first in his class at the 12 Hours of Sebring in 1970 with co-driver Peter Revson driving a Porsche 908. They only missed out on first place overall by twenty-three seconds behind a Ferrari driven by Mario Andretti, Ignazio Giunti and Nino Vaccarella. McQueen was also driving with a cast on his foot from a motorcycle accident two weeks earlier.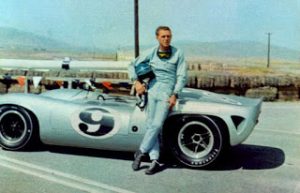 He is famed for the movie Le Mans and the famous quote that came out of that film, "Racing is life. Anything before or after, is just waiting."  In 1961 BMC competition manager, Marcus Chambers, received a call from an American racing driver who was going to be in Britain and wanted to borrow a car to race in the British Touring Car Championship. That driver was Steve McQueen. He warmed up in an Austin A40 at Oulton Park and went on to drive a BMC Mini in the BTCC at Brands Hatch, finishing third. He wanted to drive professionally, cars or bikes.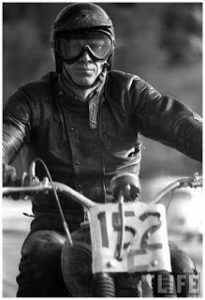 He may have owned an array of sports cars, did his own car driving stunts in Bullitt and Le Mans, but the truth is, Steve McQueen's first love was bikes.He competed regularly in off-road motorcycle racing, normally on a BSA Hornet. He also competed in the International Six Day Trial for the USA. McQueen was inducted into the Off-Road Motorsports hall of fame in 1978. McQueen also features in the bike documentary On Any Sunday.
During the motorcycle chase scene in The Great Escape, McQueen not only played the part of Hilts, trying to escape from the Germans, he was also the chasing German soldiers (clever editing) because the film company could not find anybody to match McQueen's bike skills. Contrary to what is said, McQueen did not perform the fence jump in the film, due to insurance purposes this role was taken by his friend and motorcycle partner Bud Elkins.
He raced bikes and cars, he was an actor, he was handsome and he was 'The King Of Cool'. Steve McQueen was remembered as much for his racing as he was for his acting.  The list of cars owned by McQueen are legendary, Porsche 917, Porsche 908, Ferrari 512 (all race cars from Le Mans film), a 1963 Ferrari 250 Lusso Berlinetta, Jaguar D-Type XKSS, Porsche 356 Speedster, 1962 Cobra and a Ford GT40.
PAUL NEWMAN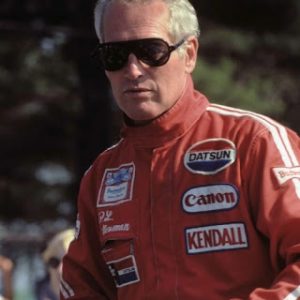 Paul Newman was colour blind, but this did not stop him forging a career in motorsport. He was once quoted as saying about motor racing, "The first thing that I ever found I had any grace in."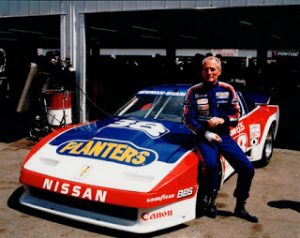 His interest in racing came about whilst he was training at Watkins Glen for the 1969 film Winning. In 1971 he hosted his first TV special called Once Upon A Wheel which was a history of motor racing. His first professional event came in 1972 at Thompson International Speedway, when he entered quietly under the name of P.L. Newman. He competed regularly in Sports Car Club of America events during that decade and went on to win four national championships. He competed at the 1979 24 Hours of Le Mans driving a Porsche 935 for Dick Barbour Racing along with his co-drivers Rolf Stommelen and Dick Barbour. They achieved a memorable second place and first in their class. In 2000 he entered the Petit Le Mans. From the mid-1970's to the early 1990's, he drove for the Bob Sharp Racing team. He raced Datsun's (which were later to be re-badged Nissan's) in the Trans Am Series. Newman had a close connection with the car manufacturer and even had a Nissan Skyline named after him.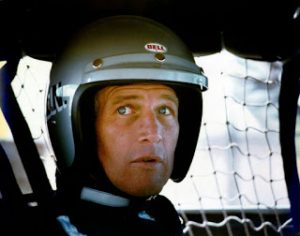 Aged 70, Newman became the oldest driver to be part of a winning team in a major sanctioned event winning in his class at the 24 Hours of Daytona. He went on to compete in the Baja 1000 in 2004 and again at the 24 Hours of Daytona in 2005.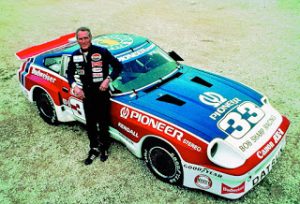 Paul Newman is famed for his ownership of a racing team. It was during 1976 he thought about forming his own team and contacted Bill Freeman. Newman Freeman Racing competed in the North American Can-Am series in a Budweiser sponsored Chevrolet (with a Spyker engine). They won the Can-Am Championship in 1979. In 1983 Newman co-founded Newman/Haas Racing with Carl Haas and entered the Champ Car Series. The team went on to win eight drivers championships, Mario Andretti (1984), Michael Andretti (1991), Nigel Mansell (1993), Cristiano da Matta (2002 and Sebastien Bourdais (2004-2007).
He competed into his 80's, winning at Lime Rock in a Corvette displaying the number 81, his age and took pole in his last race in 2007 at Watkins Glen. Paul Newman was posthumously inducted into the SCCA Hall Of Fame in February 2009.
Because of the involvement in racing, these actors aren't just cool, they are just simply ice-cold epic.
See You At The Chequered Flag.
Neil Simmons
Twitter: @world_racing