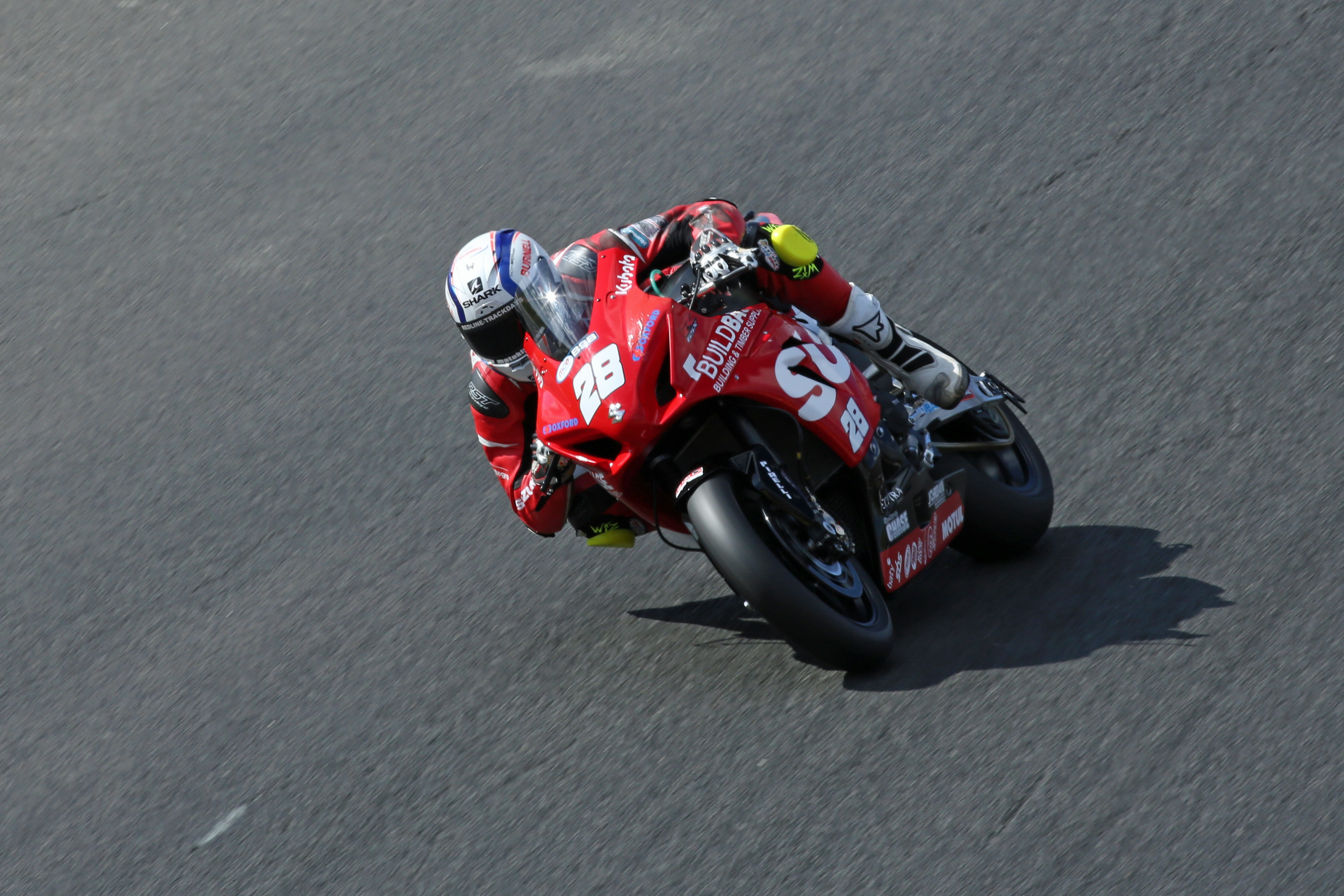 Bradley Ray spoke to me exclusively about what it is like being a top Superbike rider in only his rookie season. With a best result of eighth so far in 2017, the Superbike star spoke about his plans for 2017 before the season and just what it's like being one of the most popular riders in the paddock, as well as how he has gelled with the Buildbase Suzuki team.
What was your plan for 2017?
I said to my team that if we could come away with top 15s at most rounds then I will be happy for the first year. The experience will also be very important to bag, along with developing the bike and learning how it works. Then, we said if we can get inside the top 10 by the end of the year then that'd be great. For me, this was only supposed to be a learning year but now, I feel like we can keep moving forward and be sniffing at podiums by the end of the year. You've just got to finish races inside the top 10 now and if an experienced rider passes you, then sit behind them and gain experience. So in race one at Thruxton, I was looking at Leon Haslam's positioning of the bike in the corners and where he stands it up on exit. I'm not doing massive things wrong – otherwise I wouldn't be in the top eight – but it's just about adjusting and refining what we're already doing.
How is the Suzuki progressing as we come through the year?
It's quite good that I've come into Superbike on a brand new bike, because the team don't know how it'll work and I don't know how it'll feel. That means that there is no expectation or data to compare from another year or team. That has its downs too, as I'm coming to rounds where I'm learning to ride the Superbike and also how to set one up.
Does being popular phase you at all?
At the end of the day, I stay grounded. I'm no different to anyone else, it's just I can ride a bike fast but that's about it. I started off in the 125cc class back in 2011, looking up to the Superbike riders, thinking 'I wouldn't mind being there one day'. I have a lot of time for the fans because without them, I wouldn't be in the paddock.
How has adapting to the Superbike been?
Here at Thruxton, we struggled a bit in the first two Free Practice sessions. I was riding the bike a little bit more like a Supersport bike rather than a Superbike. We looked at the data and pointed out quite a few areas where I am going wrong and I should be standing the bike up a lot earlier, squaring the corner off to get the drive down the straight. That's a lot better because the Suzuki has some very good power so we best start using it!
What area do you need to improve on the most?
Finishing races is important because we need to bring data back to the team. We just need a little bit extra to try and break into the top five. We have to battle really hard too, especially to get into that top three. At Brands, we had some mega pace but just lost out towards the end, so we know we are there or there abouts.
How have you adapted to being in the Superbike class?
It's a step that everyone is going to have to make at some point in their career and it's a necessary step too. The team said to me that there is no pressure at all when I joined. I come in, learn the bike and the tracks on a Superbike and go from there. The team have been absolutely fantastic. I've had a few spills that shouldn't have happened but they've always understood. The team put no pressure on me and I've put no pressure on myself either and that has helped because I've had no expectations.
Is it beneficial not being in the 'factory' side of the team?
Yes I think so. It's nice to come into the satellite team and not have the pressures from the factory. I don't think the pressure is on Taylor Mackenzie either. There is definitely pressure on Sylvain Guintoli to bring results as he is a WSBK champion. A team doesn't hire a former WSBK champion to finish below a rookie or be outside the points. He's not a slow rider but he just needs to find something to get him up the sharper end of things. Being top Suzuki coming into Thruxton definitely helps me for the future.
How are the team to work with?
They're great. They just want what is best for the Suzuki, whether that be me, Sylvain or Taylor as top Suzuki. The team aren't one-sided and wouldn't want me to be behind the more 'factory' team just to benefit them. The team are supporting me a lot but we all support each other a lot anyway, because we all want what's best.
Photo courtesy of Gareth Davies of Full Factory Photography