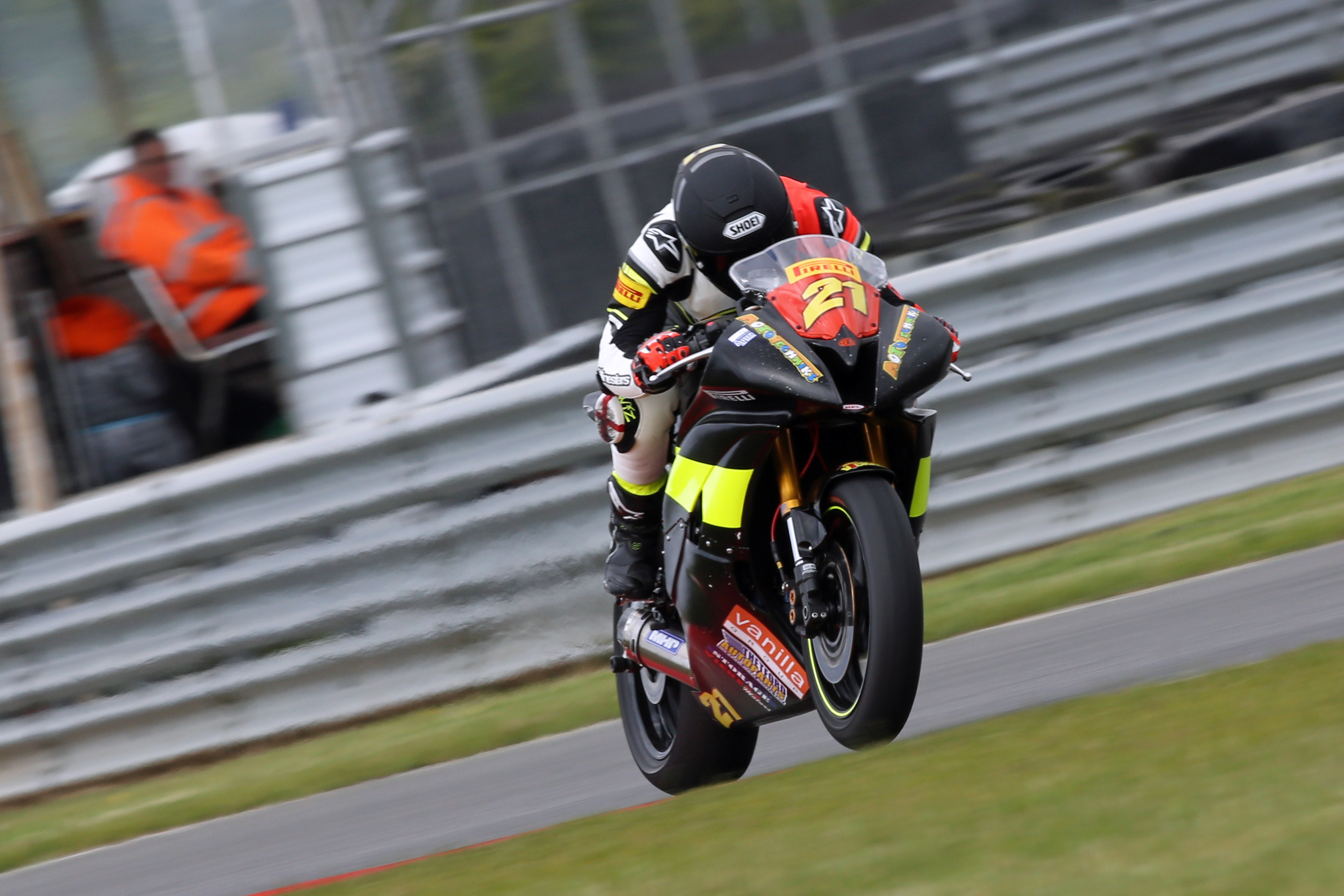 Ryan Vickers' next challenge in his debut National Superstock 600 year is Thruxton, an all-new circuit to the 18-year-old. 
Speaking ahead of the meeting, the Norfolk rider said, "We have just arrived here at Thruxton. I've been excited for this round all year as it is the fastest track in the UK! It's an all new track for me and I am ready to take on this unique circuit".
Vicker's and his team – which includes former GP star, Alan Carter – are hopeful of building on their good result at Brands Hatch and will be in the hunt for a podium.
"Hopefully, we can have a great weekend and I can bring home some great results for the team. The team and I have been putting in a lot of effort from Brands Hatch to make improvements on our first half of the season. Thanks to all the team, sponsors and supporters around me that continue to get me on the grid, I am very grateful and I will do my best to produce the goods on race day".
Ryan recently completed a testing day at Brands Hatch, in which he lapped quicker than the race times he was doing in the meeting two weeks ago. With Vickers improving all the time, along with the bike, it will only be a matter of time before he steps on the podium in what we must all remember, is his first year in the National Superstock 600 championship and BSB paddock.
Photo courtesy of Gareth Davies of Full Factory Photography