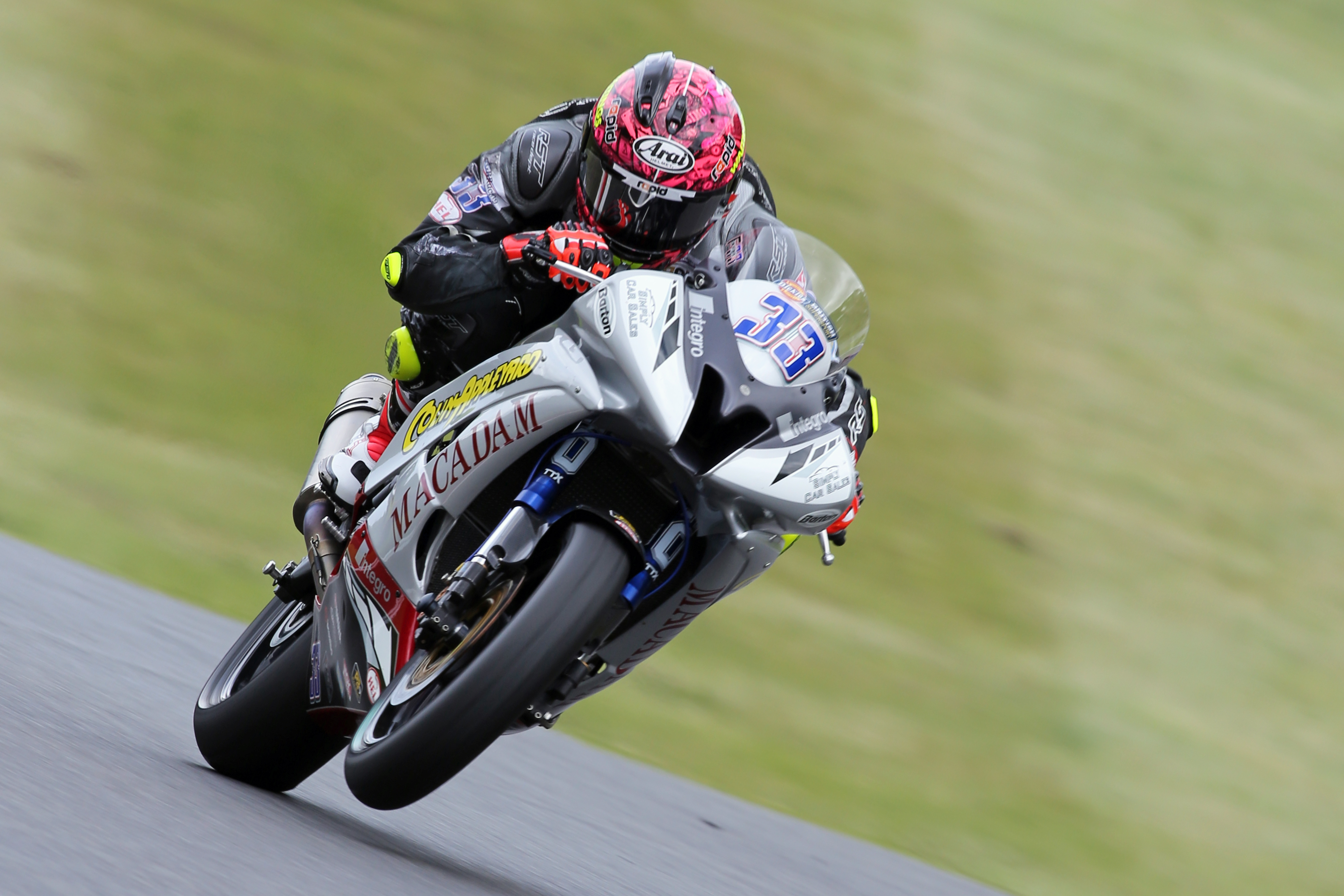 Keith Farmer, the British Supersport championship leader feels that a move onto the big bikes is essential for 2018. The former Superstock 1000 champion feels he has "come on a lot since 2015" and that a "two year deal would be ideal".
"I think if I was to step up to Superbike it would need to be on a decent bike but not only the bike. The team that around the rider are crucial as I've noticed that this past few years, so I'd need a decent set of guys behind me. I think again a two year deal would be ideal for a learning, with a no pressure atmosphere. Then, in the second year, I'd be able to dig in properly".
When asked whether he could be a showdown threat, Farmer said, "I think definitely in the second year, we could put together a consistent year to make the top six showdown.
"First year back in Superbike is a little bit too much to ask as the pace is so quick. We know we have the speed but keeping it consistent would be the task. The effort that goes into racing behind closed doors is immense compared to before and I totally believe in myself".
The Appleyard Macadam's Yamaha rider went onto say, "I think I have came on so much since the start of 2015, to ride that Superstock Honda as hard as I had too and finish 3rd in championship behind two BMWs. I am proud to say I did a brilliant job on it for Quay Garage Racing with being 25bhp down.
"I have settled down so much and I feel a lot more consistent, even with jumping on the 600cc this season for Appleyard Macadam Racing and we were straight up front with no testing time or anything so it's a bit special for us all really.
Farmer also feels he is more complete rider.
"I've definitely come on as a rider. I have shown what speed I have on a lesser powered bike last year and still ran up at the front. Also, on a 600cc bike and leading championship so I have shown I can jump on anything and go quick so with some good people around me we could do a good job in the Superbikes".
Image courtesy of Gareth Davies of Full Factory Photography