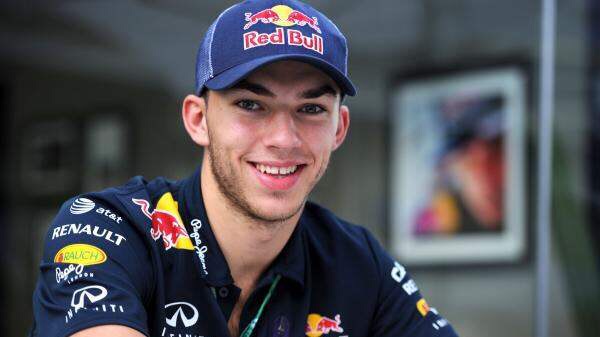 Formula E heads towards New York, for the inaugural event but it is missing something. Formula E is missing championship leader Swiss born Sebastian Buemi who drives for DAMS Renault. Buemi is also a vital part of the World Endurance team for Toyota, taking part in the 6 hours of Nurburgring. Step forward Frenchman Pierre Gasly.
Pierre Gasly is a logical choice, a heavily experienced Red Bull Junior and current GP2 Champion. He is following the path current of Mclaren Honda driver Stoffel Vandoorne who entered into Formula 1 by driving in the Japenese based Super Formula Series. The situation being that in the rules of GP2/F2 the champion cannot race in the series the following year. This opportunity is one not to be missed, he is already creating buzz in the paddock, it seems to be a certainty he will receive the all important fan boost in the races. This could be a great chance to lay down his credentials to Toro Rosso for the F1 2018 season.
There is a feeling of uncertainty at Toro Rosso currently with its drivers. Danil Kvyat looking once more under pressure and his recent collision at the Austrian GP has done him no favours, especially taking out Red Bull's Max Verstappen. Carlos Sainz is also rumoured to be unhappy in the current situation, feeling he is was held back as when Verstappen moved up to Red Bull switching with Kvyat, he was also doing a fantastic job. Sainz has a contract until 2018, whilst Kvyat has one until the end of this season. With his poor form, would they offer the Russian a new contract, and could the Spaniard decide to walk? This would open a space for a Red Bull Junior. Antonio Felix Da Costa of Formula E & Nico Kari of GP3 are some names to come to mind but Gasly is the one to come to mind first. A good performance would only remind Dietrich Mateschitz who is control of Red Bull F1 that he is more than ready to enter Formula 1 and might result him reconsidering any new deals with current contracted drivers.
The field of Formula E consists of a mixture of veteran and youthful talent from the likes of Nick Heidfield to Felix Da Costa. Former F1 drivers take part in the series such as Heidfield and fellow county compatriot Jean-Eric Vergne. Laying down a marker and being competitive would only increase chances of a move.
Gasly is a smooth driver and did great keeping the life of the Pirelli tyres in the GP2 series. This would only benefit him with the scenario that the Formula E series have regarding energy. To keep and reserve energy the drivers have to avoid slides and wheel spins in corners so gives flexibility when it comes to strategy.
With Formula 1 returning to France in 2018 at Paul Ricard, it would be great to see the French having an increased interest in the sport, with a third French driver joining the F1 contingent of Romain Grosjean and Esteban Ocon. Gaslys name is one continuing to be rumoured to having a seat on the F1 grid in 2018. Performing well this weekend could seal his place.
Chris Lord
12/07/2017
Image courtesy of Renault Sport