Dennis Hauger claimed his fourth win of the season in the Zandvoort feature race with a lights-to-flag performance that left the rest of the field in his wake.
Hauger seemed to get a slow launch from pole position and had to make a quick defensive move to cut off second-placed David Schumacher into the first corner. But far from being unsettled, Hauger immediately worked to pull away from Schumacher as the Trident came under attack from Victor Martins in third.
As Hauger led the field away, his championship campaign got another boost as his main rival Jack Doohan was tapped from behind by Jak Crawford in Turn 3. Doohan avoided the wall but dropped to sixth behind Clement Novalak and Alex Smolyar.
After only a handful of laps Hauger had already pulled clear of DRS threat from Schumacher, who was driving on his mirrors as Martins put the pressure on for second. With two tenths between them at the start of lap 5 Martins looked to the inside of Schumacher at Turn 1 but was just too far back to pull fully alongside.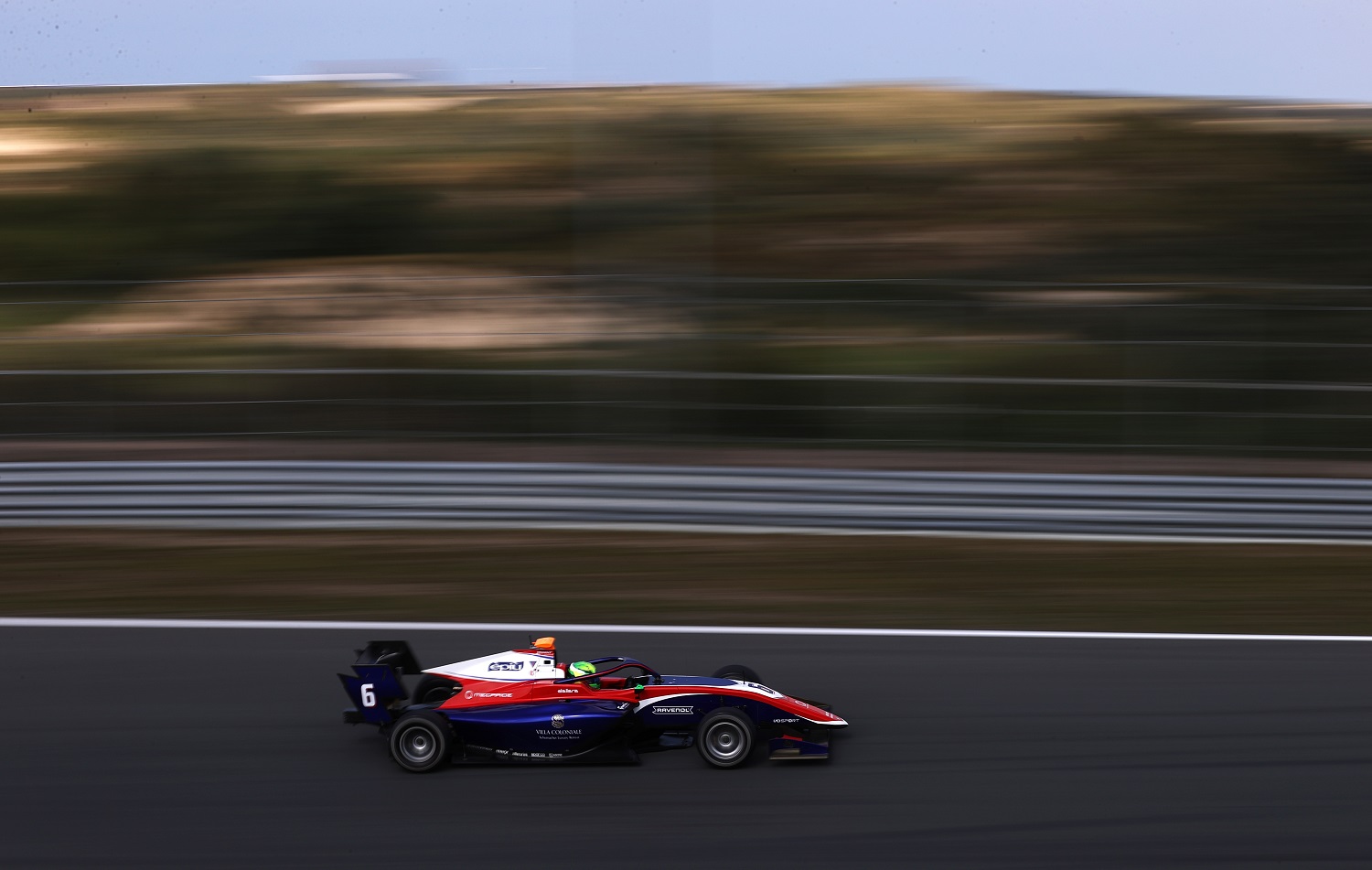 Martins tried the move again on lap 9 but with the same result. As he was forced to back out, Novalak came into play behind them and was told by Trident to go on the attack. But Novalak wasn't any more able than Martins to make an overtake stick, while Smolyar and Doohan joined the DRS train behind him.
With six laps to go Hauger had sprung more than four seconds clear of the pack led by Schumacher. His lead was almost erased when Juan Manuel Correa further down the field forced Matteo Nannini off into the gravel at Turn 1, but Nannini was able to keep his car going and return to the track to avoid bringing out the safety car.
As the laps counted down Schumacher looked to have second place under control. But on lap 22 Martins launched a move up the inside of the Turn 3 banking and clipped Schumacher's left rear, spinning the Trident into the barrier and out of the race. Martins was immediately handed a ten-second penalty for causing a collision, while Novalak and Smolyar came through to inherit the two podium positions.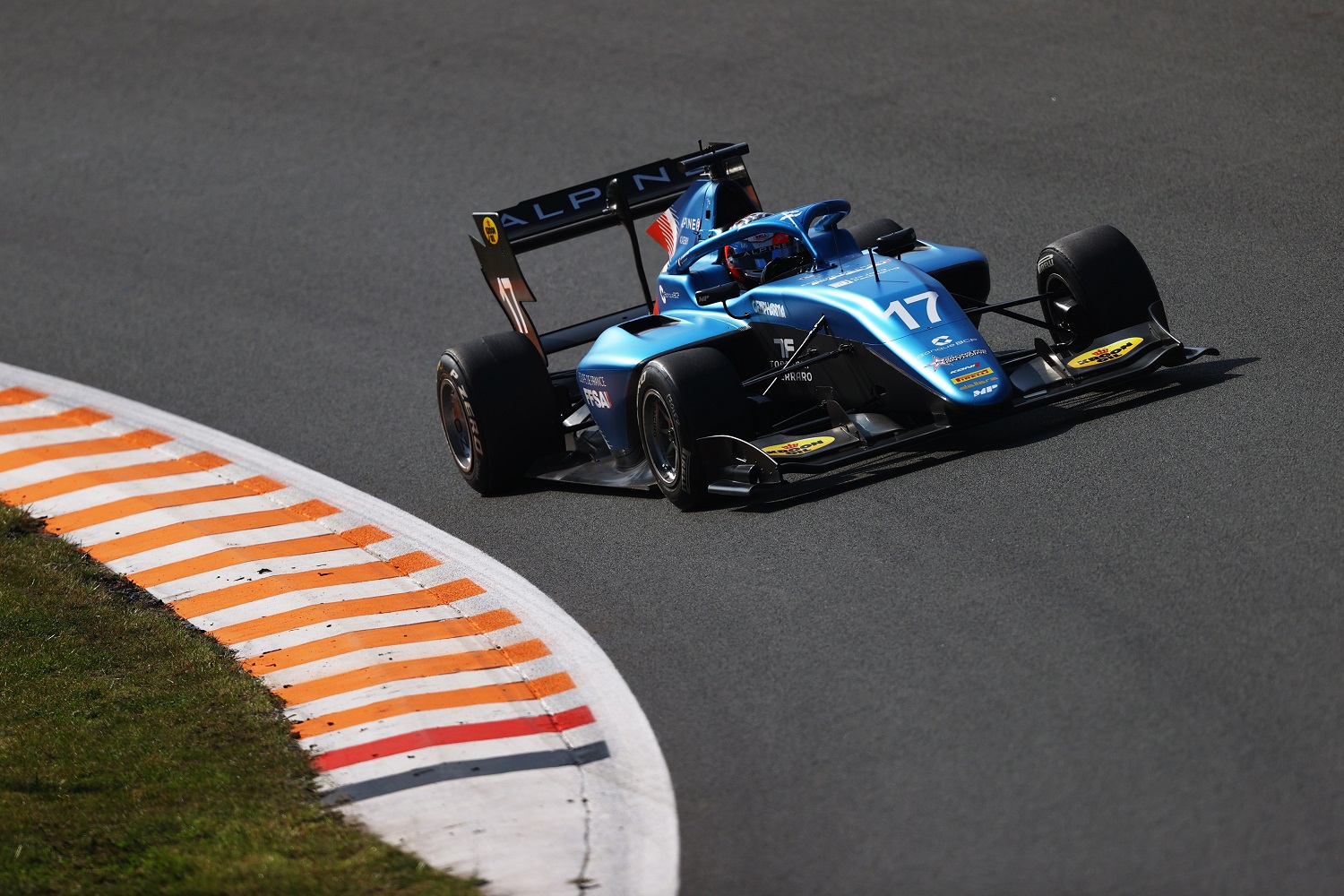 With Hauger out in front those podium positions remained the same for the final two laps. Doohan returned to fourth place after the incident with Martins and Schumacher. Caio Collet finished fifth ahead of Logan Sargeant, Crawford, Frederik Vesti and Arthur Leclerc, while Martins dropped to tenth place after his penalty.
Hauger's pole position, win and fastest lap gives him a 43-point lead over Doohan heading into the final round in Sochi on 25–26 September. Novalak's podium moves him up into third in the standings, with Martins and Vesti just behind and level on 117 points.