Following the dramatic conclusion of the Indianapolis 500, IndyCar relentlessly ploughs on with frightening momentum into a double header weekend at the World-Wide Technology Raceway at Gateway, Illinois.
Now two-time Indy 500 champion Takuma Sato brings massive confidence to the Bommarito Automotive Group 500, a race he won last year after holding off a late-charging Ed Carpenter in the closing stages to win by a narrow lead of 0.0339 seconds. It was the closest finish in IndyCar history.
He will get the opportunity not once, but twice to win at Gateway again. It is a sight we have almost become accustomed to, with doubleheaders at Iowa, Road America and of course over in Formula 1 with double-headers at Austria and Silverstone.
Looking at the championship standings it is a grim picture for anyone who is not Scott Dixon. The New Zealander holds a commanding lead of 84 points over his next closest rival, Josef Newgarden. It paints a clearer picture of how dominant the five-time world champion has been this season when noticing third placed Patricio O'Ward is a further 33 points behind Newgarden. Can anyone stop the brilliance of Scott Dixon?
Frankly, outside Newgarden, O'Ward and Sato, you may think the chances are slim.
But alas, there are many other drivers looking to prove themselves at the famous 'egg-shaped' circuit. Here are my surprise candidates to achieve a good result this weekend: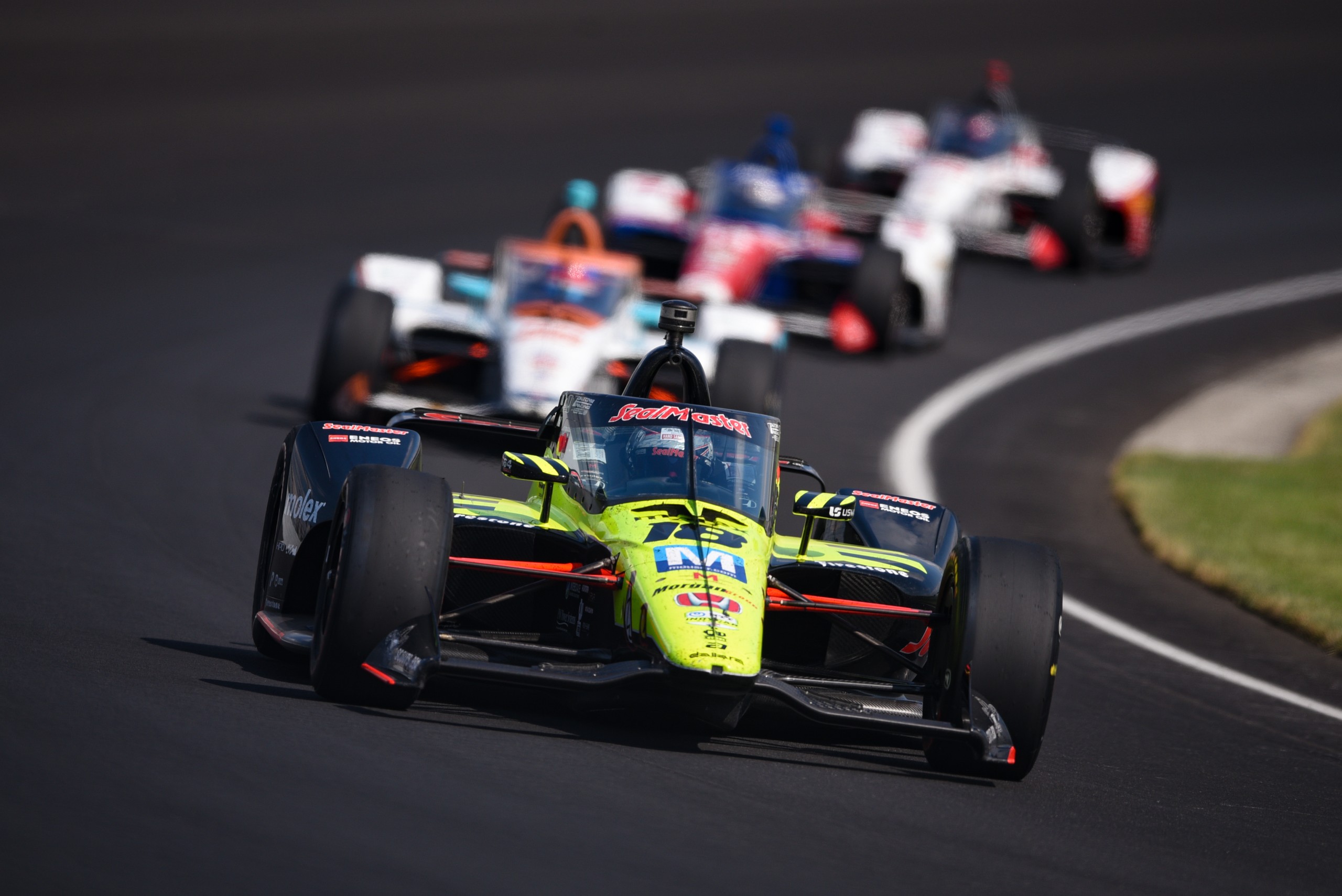 Santino Ferrucci
However infamous this young driver may be, you can't argue with the results he has been putting in this season.
A pair of sixth place finishes in the REV Group Grand Prix at Road America road course doubleheader was certainly a standout. More recently, a fantastic fourth at the Indianapolis 500 following a late charge which saw him finish three tenths behind leader Takuma Sato and within touching distance of podium finisher Graham Rahal.
In three out of the last five races he has finished in the top six. You could therefore argue that the young gun is finding his feet comfortably in IndyCar, vehemently charged to change his reputation in global motorsport.
While the likes of VeeKay, Palou, Askew and O'Ward may be stealing most of the headlines, Santino will be looking to upset the status-quo. You only have to look back a year when he finished fourth at Gateway after leading almost one hundred laps of the famous egg-shaped circuit.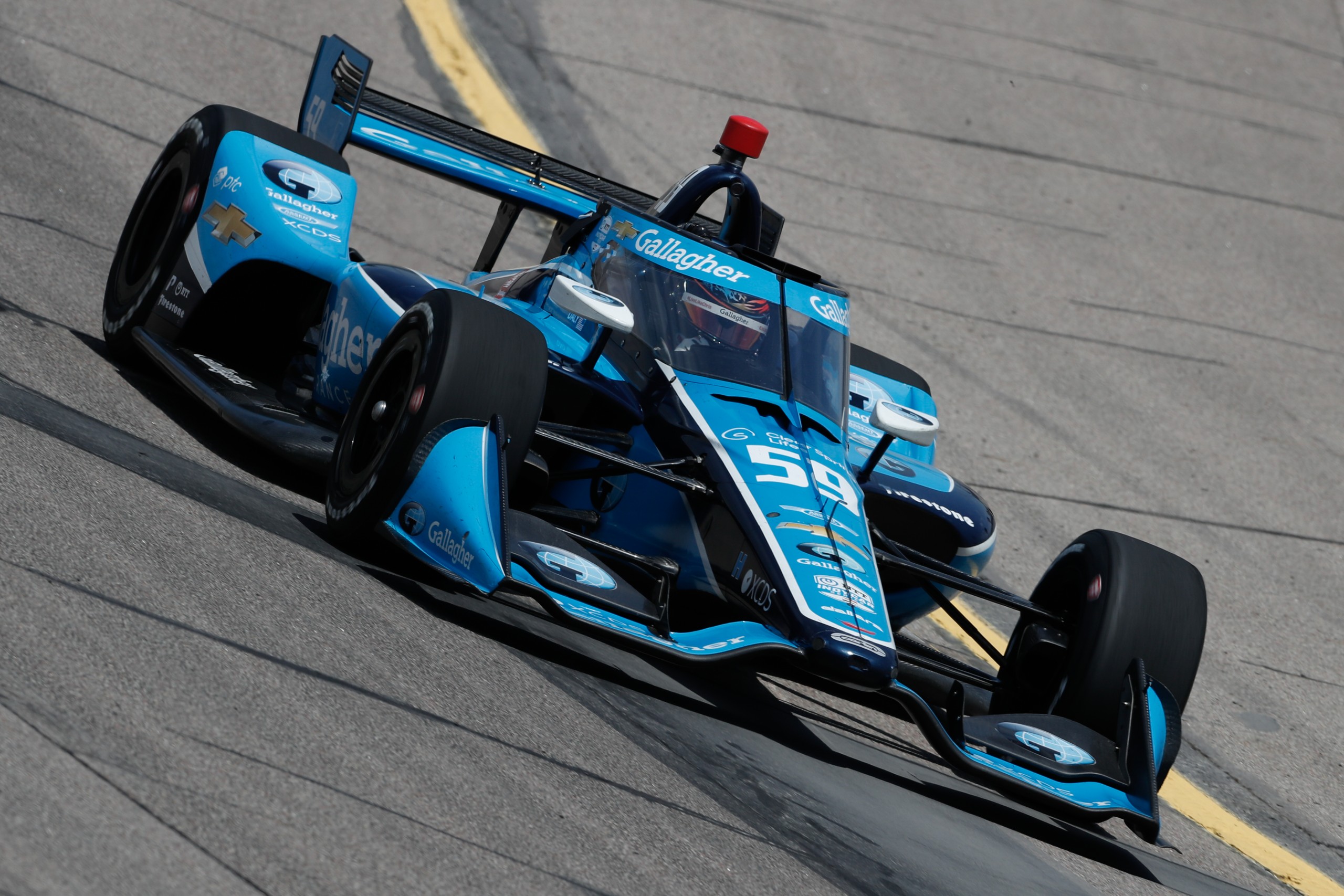 Conor Daly
Weeks have elapsed since a hilarious prank war between Conor Daly and Alexander Rossi, where the Andretti driver awoke to find his golf cart dismantled and relieved of its wheels. Since then, you could say Daly would have gladly swapped that same golf cart in place of his actual IndyCar over the last few races.
He has not finished in the top ten since the first race at Iowa and will be looking to bounce back in spectacular fashion.
Luckily for Conor, it seems he has a knack at Gateway. In his two race starts at the Bommarito 500 he has never finished outside the top six, a statistic that may give him confidence going into the weekend.
Bouncing between Carlin and Ed Carpenter Racing this year certainly will not have helped to form any sort of consistency needed for a title challenge. However, out of all his teammates he is currently tied with the most points alongside hotshot rookie Rinus VeeKay. If you were looking for a dramatic teammate battle, this one would be the one to watch.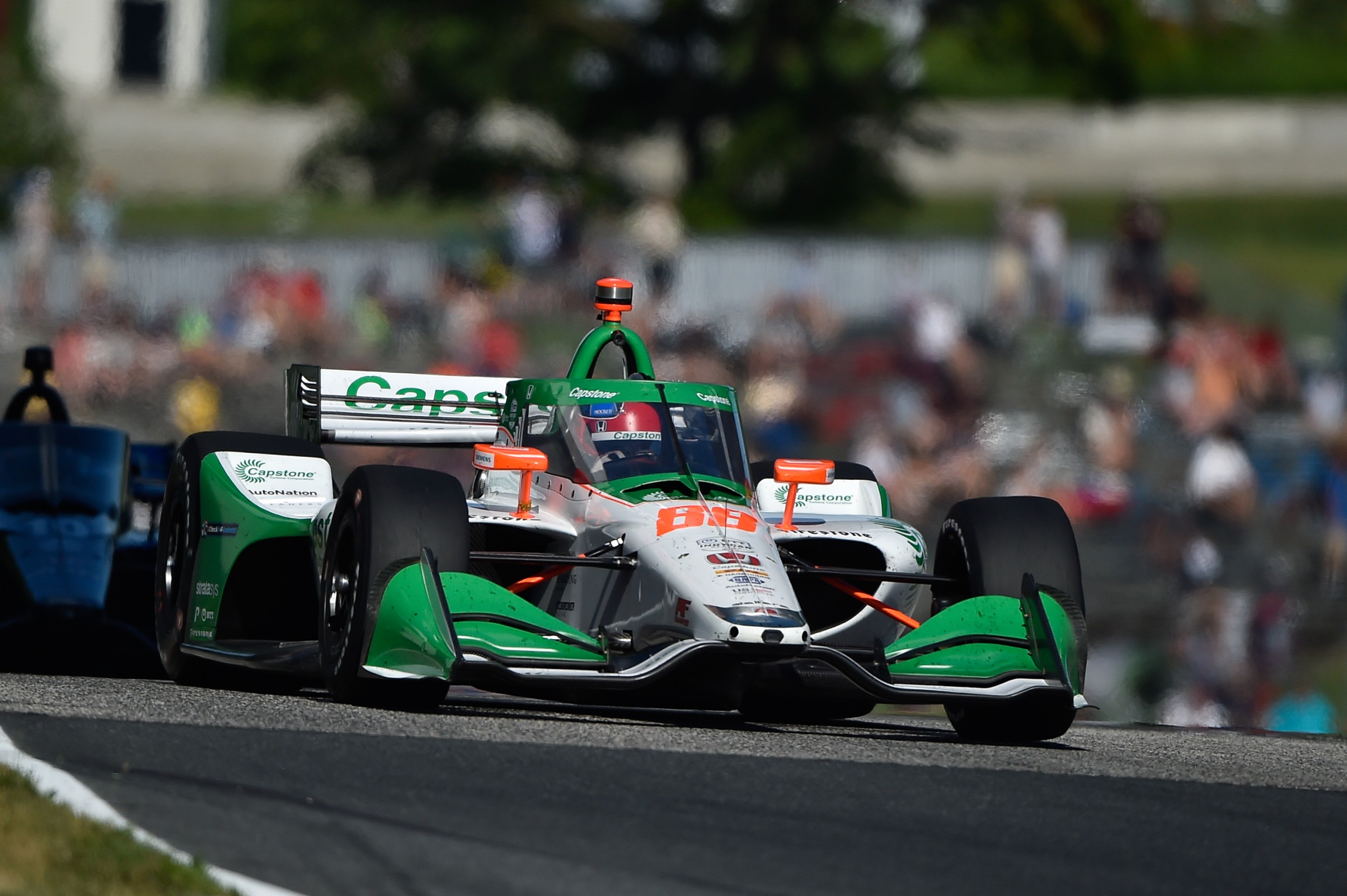 Colton Herta
The young American has had something of a roller-coaster of a season. While he is win-less this year, a seventh, fourth and a pair of fifths in the opening four rounds of the campaign proves he has consistency as well as raw speed. He comes radiating confidence after finishing a tremendous eight at the Brickyard.
What has been most impressive this year has been his qualifying form. Since the GMR Grand Prix at the Indianapolis Motor Speedway his qualifying results have been as follows: Indianapolis (3rd), Road America Race 1 (7th), Road America Race 2 (2nd), Iowa Speedway Race 1 (4th), Iowa Speedway Race 2 (5th). He only barely missed out on the 'Fast Nine' shootout at the Indy500. In such a competitive field, such consistent qualifying pace is a solid indicator that Colton has the speed to match anyone in the series. I expect a similar solid qualifying run to occur, and with that, a potential for a good result.
If you need any more evidence, the Californian has made two Indy Lights starts at Worldwide Technology Raceway leading 69 of 75 laps in 2018 before settling for second. Herta finished one spot lower in his first race at the 1.25-mile oval.