After two weeks off we head to the streets of Singapore for a night race which we haven't been to since 2019. There is the possibility that Verstappen could wrap up the championship while most of the talk in the paddock will be about the changes in the driver market.
2023 driver line-up is all change
Whilst there is still a gap at Alpine after the Alonso/Piastri incident, there have been extensions and exits from other teams along the grid.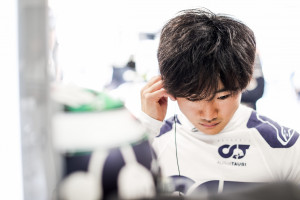 Zhou was confirmed at Alfa Romeo for 2023 as well as an extension announced for Tsunoda over at Alpha Tauri. The interest in the Alpa Tauri drivers is likely to continue because, despite an announcement earlier in the season saying Gasly is staying, there has been significant interest in his seat as there is increasing pace in the rumours behind Gasly's move to Alpine, but there has been no official confirmation of this.
One of the other interesting and slightly more inevitable announcements was the exit of Latifi from Williams at the end of the 2022 season. This was a long await change as Latifi hasn't been performing to the same level as his teammates, and since the takeover of the team by Dorilton, they no longer need his money.
However, the timing of the announcement would suggest that the weekend in Monza sealed his fate. After Albon, unfortunately, had appendicitis he had to miss out on the race weekend, allowing Nyck de Vries to step in. While the race itself ended in an anti-climax behind the safety car, de Vries was able to finish his first F1 race in P9, comfortably ahead of Latifi and therefore bringing plenty of questions before Williams announced his exit from the team.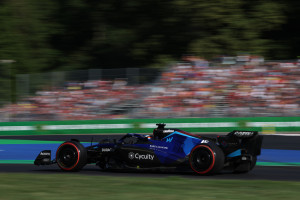 Can Verstappen round off the championship?
RedBull and Verstappen have had an incredible run of form recently, winning five races back to back and 11 races this season meaning Verstappen could wrap up the driver's championship this weekend if the race goes in Verstappen's favour.
The things to look out for is that if Verstappen wins without the fastest lap, Leclerc needs to finish P9 or lower and Perez needs to finish P5 or lower. If Verstappen wins with the fastest lap then Leclerc needs to be P8 or lower and Perez needs to be P4 or lower for Verstappen to win.
Considering the reliability and poor strategy calls of Ferrari, this situation is not out of the question. For Perez, RedBull will simply play the team game to make sure Verstappen secures the championship sooner rather than later.