In any sport it's an incredible feat to be able to compete whilst having a physical disability. Motorsport is one of those sports where the differences between a driver without a physical impairment and drivers who do, can be highlighted in some areas but can be completely unnoticeable if you weren't aware of a driver's disability beforehand.
To mark International Day of Persons with Disabilities, we decided to talk about a few drivers who are breaking down barriers in racing for those with disabilities.
Alex Zanardi
Having competed in F1 for many years, Alex was competing in the CART World Series at the Lausitzring in 2001. Exiting the pits 12 laps from the end of the race, he lost grip on cold tyres and slid into oncoming traffic, where he was hit by another car at over 200mph. He survived despite losing nearly 75% of his blood volume, but lost both his legs in the crash.
With the use of hand controls Alex went on to race again in the World Touring Car Championship, Blancpain Sprint Series, Spa 24 Hours, Daytona 24 Hours, and also made a one-off appearance in DTM in 2018 at Misano. However he made a real name for himself by competing in the Paralympics.
Alex won a handcycling gold and a relay silver in the London 2012 Paralympics (both events taking place at Brands Hatch) and another gold and silver in the 2016 Rio de Janeiro Paralympics, as well as plenty of other accolades in the Para-cycling World Championships.
Unfortunately Alex was involved in a para-cycling road race accident in June of this year, when he lost control of his handbike on a hill and hit an oncoming truck. He suffered severe facial and cranial trauma, and was placed into a medically induced coma.
We all know from the ordeals he's had to go through that if anyone can overcome this, it'll be Alex Zanardi. A true hero to disabled people all around the world.
Billy Monger
After great success in karting, Billy Monger was competing at Donington in British F4 in 2017. In race three he collided with a slow moving car and his legs were buried in the wreckage. He was extracted and airlifted to hospital, but unfortunately had to have his legs amputated.
But this didn't break Billy Whizz's spirit. With the help of hand controls, Billy returned to single seaters in the 2018 British F3 championship, scoring four podiums and two pole positions to end the season sixth in the standings.
Billy moved up to EuroFormula the following year, where he achieved the seemingly impossible in a wet Pau Grand Prix. Making a clever call to pit for wets on the formation lap, Billy rose through the field to third then held his nerve in the tricky conditions to win after the two leaders collided.
You'll see Billy as part of Channel 4's F1 coverage, and he's expressed interest in joining the new Extreme E off-road electric series for next year. I certainly hope this happens as Monger is one of the most inspiring individuals you could ever know and he deserves to race.
Nathalie McGloin
McGloin is a British racing driver who is also a tetraplegic. She injured her spine in a road traffic accident as a teenager and has been competing in the Porsche Sprint Challenge against able bodied men. She's the only disabled woman in the whole of the UK to hold a race and rally licence in the UK, and competes with radial hand controls that she pushes forward to brake and backward to accelerate, meaning she steers with one hand at all times!
Not only has she managed many podium finishes in the Porsche championship (including an outright victory at Silverstone in 2018), she's also the President of the FIA Disability and Accessibility Commission. Definitely deserving of a place on this list.
Robert Kubica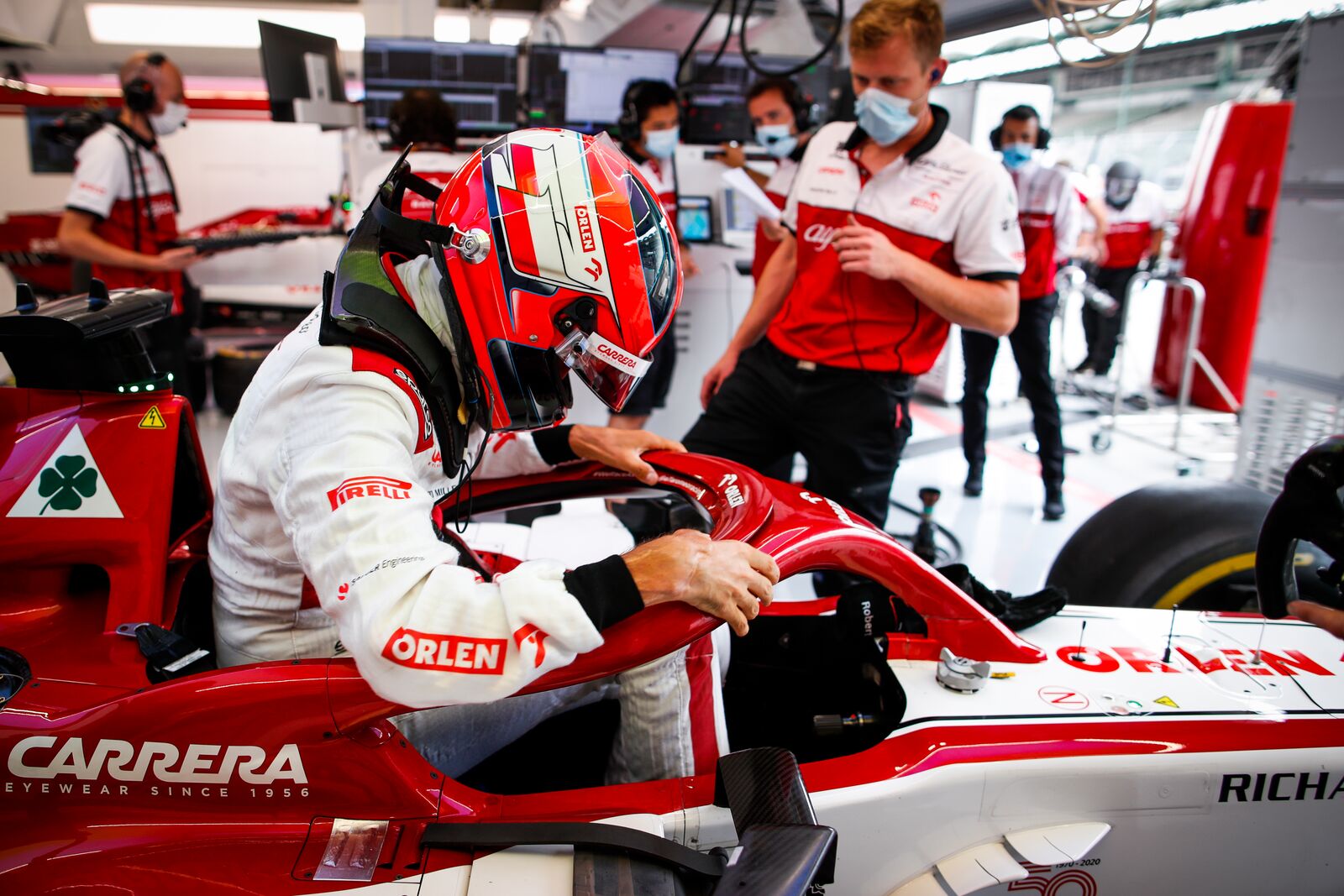 Perhaps the most well known name on this list. He enjoyed huge success as the first Polish driver in F1, including his famous win with BMW Sauber in 2008. However all that changed in the lead up to the 2011 season.
After testing his new Renault F1 car, Robert entered an amateur rally event and collided with a guardrail, resulting in elbow, shoulder and leg fractures and partially severing his right forearm. He thankfully survived, but the injuries put him out of F1 for the foreseeable future.
Robert stuck to the rallying scene on his road to recovery and won the WRC-2 championship in 2013. But in 2017 he returned to F1 machinery with a Renault test, which ultimately led to a fairytale opportunity to return as a full time driver with Williams for 2019.
He scored their only point of the year at Hockenheim but wasn't kept on for 2020. Nevertheless seeing Kubica back in F1 did feel right, and he has since took up a position as Alfa Romeo's development driver while also competing in DTM this year, where he took a podium at Zolder.
Nic Hamilton
The first thing you'd think of is that he's the brother of a certain seven-time F1 world champion. But the younger Hamilton has been making a name for himself for years.
Nic has had cerebal palsy since birth, resulting in physical impairments his whole life. But having initially gotten a taste for competition on video games (long before Esports was in the mainstream), he started competing in the BTCC-supporting Renault Clio Cup and then in European Touring Cars.
2019 however was when he finally got to where I feel he belonged, British Touring Cars. Seeing someone with cerebal palsy in the headline races on a terrestrial TV channel is incredibly uplifting to witness.
Frédéric Sausset
When on holiday in 2012, businessman and motorsport enthusiast Frédéric contracted a life-threatening infection from a scratch on his finger, which resulted in him becoming a quadruple amputee. However he didn't let this prevent him from fulfilling his lifelong ambition of racing the 24 hours of Le Mans.
OAK Racing converted one of their LMP2 cars so Frédéric could drive it in the 2016 race. He used a special steering wheel which connected to a prosthetic on his right arm, and he had two thigh operated paddles built into his seat insert for the accelerator and brake.
The result was that Sausset and his teammates entered into the grueling round-the-clock race and finished it. A remarkable achievement and one that cannot even be imaginable for someone in his position, but he did it.
Caleb McDuff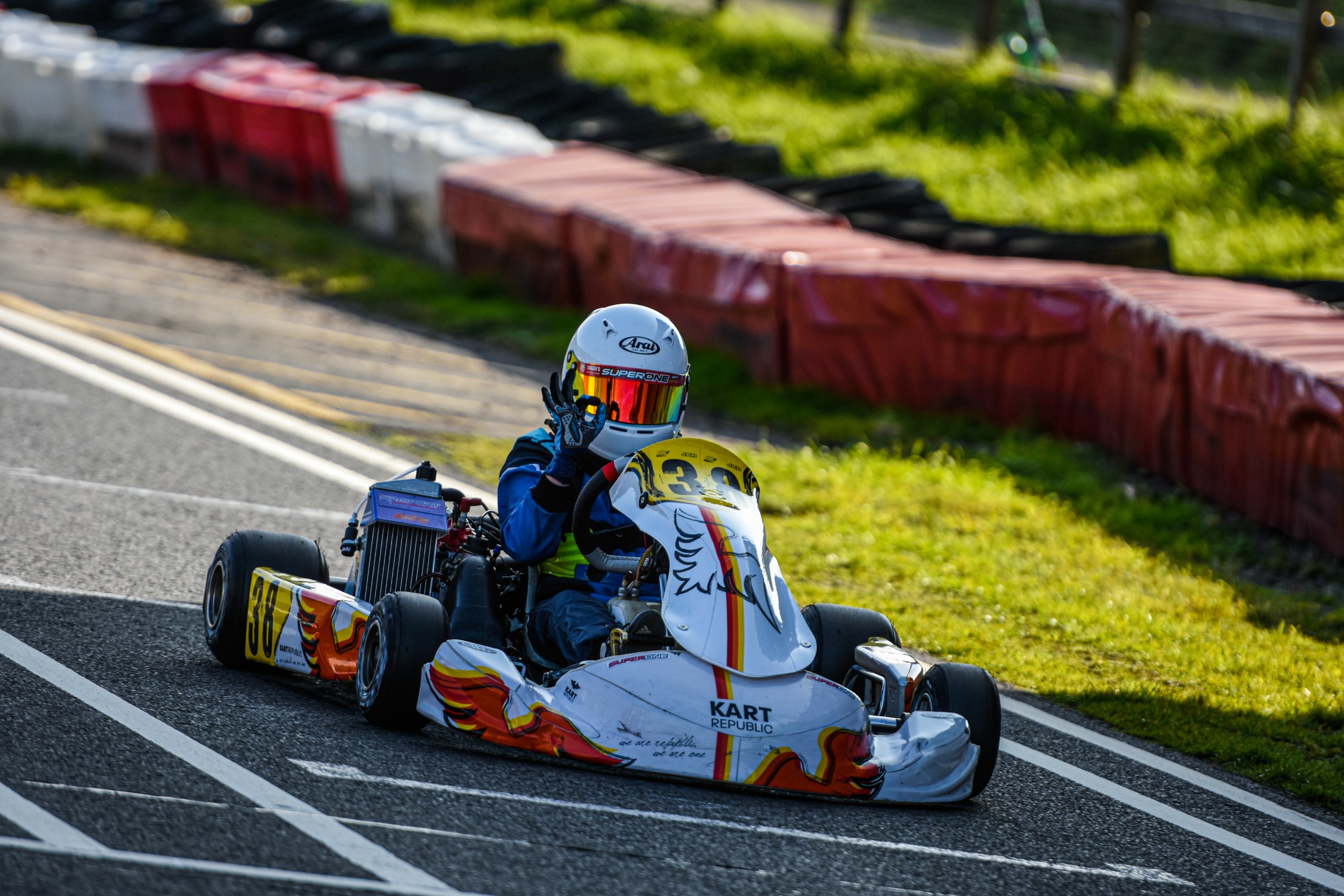 Last but not least, Caleb McDuff is a 12-year old kart racer who is profoundly deaf. When he competes in karting, he can't utilise his implants and so he races in total silence. Which, when you consider how reliant a lot of drivers are on the sound of their vehicle to race, is just incredible to think about.
Not only is Caleb able to compete in karting but he's actually pretty good. Last year, he won the Super One National Karting Championship's Honda Cadet category so he's clearly capable of overcoming his impairments. I would very much hope he's able to make the step up to cars in the future, whether that be single seaters or tin-tops.
Every single one of these people are so incredibly inspiring and serve as reminders that the human spirit is impenetrable. Whatever the cards you are dealt with in life, you can achieve whatever you set your mind to and we are bound by absolutely nothing. So happy International Day of Persons with Disabilities to you all!