After 37 Grands Prix since 1970 and some absolute belters in recent years, there is still the almost inexplicable threat that Hockenheim may not be on the Formula One calendar next year.
A spectacular race on Sunday saw Lewis Hamilton crash and finish down in ninth, a podium for Daniil Kvyat in what is turning into a remarkable comeback, Sebastian Vettel finishing second having started from last at the track where it all went wrong for him in the 2018 season, and victory for Max Verstappen.
It was a day that encapsulated what F1 should be about: challenging conditions, hard racing, and drama, which was unrelenting during Sunday's race.
It was not at all a glistening race for Mercedes, who celebrated their home race, 125 years of involvement in motorsport, and their 200th race last weekend. Hamilton hitting the Mercedes barrier right in front of Charles Leclerc's stricken Ferrari acted as an agonising metaphor in what was a disastrous race for the German manufacturer. It was a race that they will, of course, come back from even stronger, having learned some invaluable lessons. Lessons of such magnitude must also be learned, to some degree, by Formula One.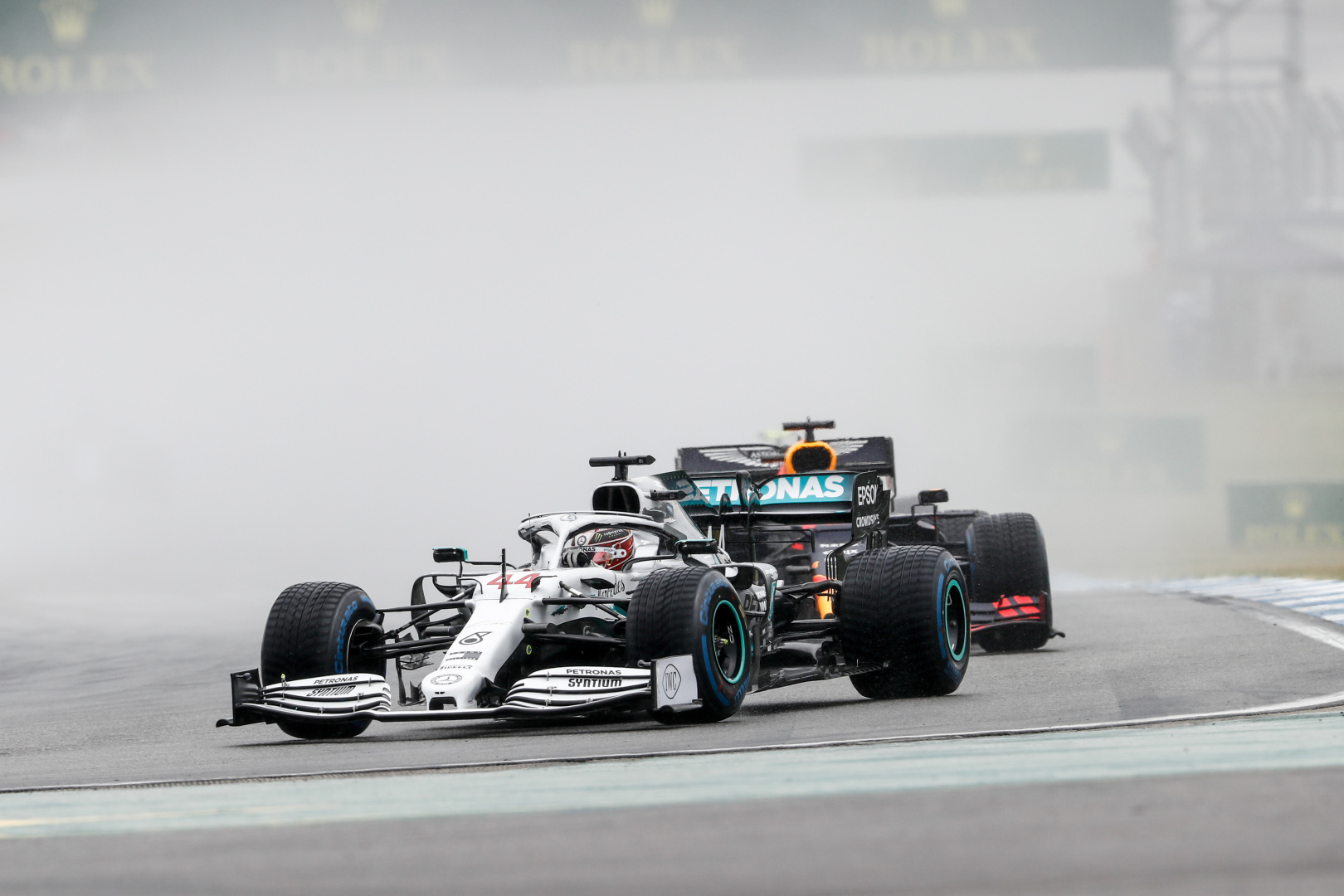 Many brilliant circuits in the history of Formula One have seen themselves land on the wrong side of that history, with once prestigious circuits having become derelict, undervalued, and largely inconsequential to motorsport since falling off the equally prestigious F1 calendar. However, as race organisers begin to lose their patience with F1's high prices and lack of appeal to a mass audience, the calendar begins to lose its appeal to anyone at all.
Tracks like Turkey, the Nurburgring, Malaysia, Imola, and more are left miles away from hosting an F1 race, while circuits like the Circuit de Catalunya, the Sochi Autodrome and Paul Ricard – none of which have succeeded in captivating a global audience on race day – remain, perhaps erroneously in Formula One today.
Hockenheim kept its place on this year's calendar due to financial backing from Mercedes, who also sponsored this year's race, but the fear is that this short-term investment provides no real answer to the long-term, and ever-increasingly daunting question: where can the German Grand Prix find a home? Worryingly still, will it have a home at all in years to come?
There is a clause in its contract this year, as there was last year, to keep Hockenheim on the calendar if it receives a certain amount of investment. But, it is uncertain whether Hockenheim can really sustain the financial costs required to keep the race there. That is on top of a potential plea from F1 management to change the asphalt that both Charles Leclerc and Nico Hulkenberg took issue with after their crashes at turn 16.
Whether this clause is activated depends on Mercedes, and also on what F1 can do differently. In fairness to Liberty Media, Formula One is now starting to attract younger and more energetic and enthusiastic viewers, while still retaining the same niche audience that made the sport so popular before.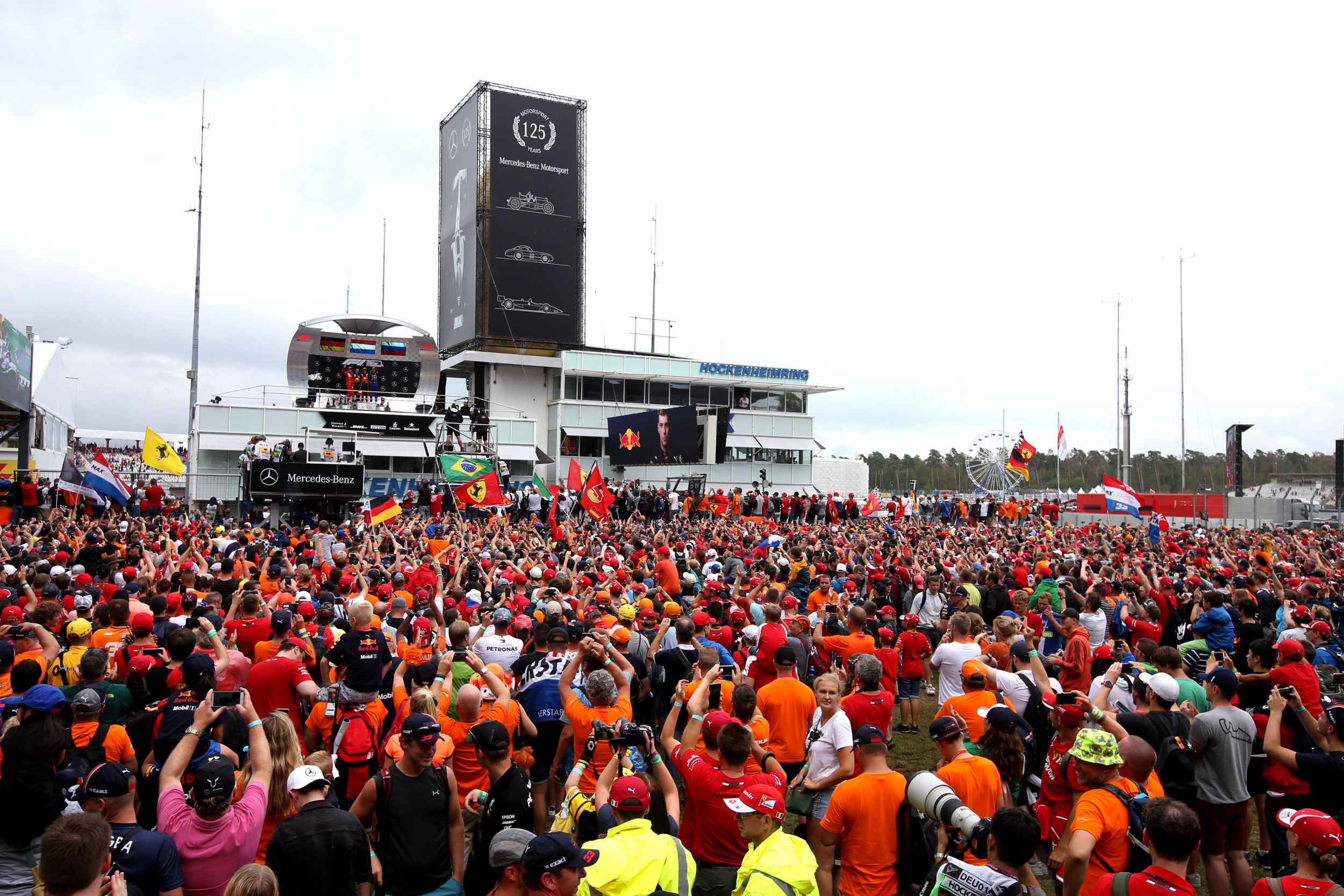 However, times are changing, and F1 as a sport needs to change quickly too. Many race organisers have spoken out against the costs of hosting a Formula One race and this, with an ever-growing movement developing, is something F1 itself needs to learn from this weekend.
After all, while demanding high prices from tracks may bring the sport revenue, there is just one thing that money cannot cover: passion. We saw it in abundance in Hockenheim, Silverstone and Austria.
Our passion for motorsport comes not from money or greed, but from watching with a pure and unbridled love for racing, and it is for this exact reason that the drivers and teams work so hard to find every tenth of a second out on track. This passion for racing is far more complex than those with solely business-related interests can comprehend, and we must surely ask that F1 values the love of on-track drama over profit margins that have been killing the sport over recent years.
So can F1 afford to lose Hockenheim?
In a word? No.
[Featured image – Getty Images / Red Bull Content Pool]