After a long summer break, the WRC roars back into action in Finland. The usual suspects will be battling it out for the championship, whilst at Hyundai and M-Sport there are a couple of driver changes. Sadly, Elfyn Evans and Scott Martin will be sitting this one out after their heavy landing during Rally Estonia. In his place comes Gus Greensmith, getting his first outing in a full WRC car in Finland, and his second this year after Rally Portugal. Joining Malcolm's team as well is Hayden Paddon, partnered by John Kennard.  At Hyundai, Thierry and Andreas will be joined by Craig Breen, and co-driven by Paul Nagle. It will be interesting to see how Hayden and Craig get on in their new cars.
Meantime, the top three championship challengers are set to continue their battle for this year's crown. Can Thierry fight for the podium this year. I'd say that he does need to finish ahead of both Ott and Seb, but will his car allow him to do this? We know how effective Ott and his Yaris have become. Citroen contested Rally Estonia as a test bed for this event. Did they find anything that will help them in Finland? They have made some changes to the front of the car, and in particular the axle. After testing, it seems to have improved the car. Kris Meeke has won this event, with Paul Nagle, and it will be interesting if he can score that first podium of the year.
I held a Twitter poll asking for the votes for fans to vote for the driver most likely to win. Here's the result.
The Finns
Teemu will be leading the M-Sport challenge, and he is more than capable of setting great times, meaning that he could well be standing on the podium. Jari-Matti will be hoping for a great event in his Yaris as well. Two years ago, he was leading and pulling away from then teammate Esapekka Lappi, before reliability problems struck and put him out. Lappi then went on to win.
Okay, lets take a look at the stages that make up this year's event. A total of 307.58 km makes this year's event.
THURSDAY 1 AUGUST
9.00am: Shakedown Vesala (4,26 km)
6.37pm: Start (Jyväskylä Paviljonki)
7.00pm: SS 1 – Harju 1 (2,31 km)
7.20pm: Parc ferme
FRIDAY 2 AUGUST
6.40am: Start & service A (Jyväskylä Paviljonki – 15 mins)
8.18am: SS 2 – Oittila (19,34 km)
9.21am: SS 3 – Moksi 1 (20,04 km)
10.24am: SS 4 – Urria 1 (12,28 km)
11.16am: SS 5 – Ässämäki 1 (12,33 km)
12.39pm: SS 6 – Äänekoski 1 (7,80 km)
1.56pm: Service B (Jyväskylä Paviljonki – 40 mins)
3.24pm: SS 7 – Moksi 2 (20,04 km)
4.27pm: SS 8 – Urria 2 (12,28 km)
5.19pm: SS 9 – Ässämäki 2 (12,33 km)
6.42pm: SS 10 – Äänekoski 2 (7,80 km)
8.00pm: SS 11 – Harju 2 (2,31 km)
8.30pm: Flexi service C (Jyväskylä Paviljonki – 45 mins)
SATURDAY 3 AUGUST
6.25am: Start & service D (Jyväskylä Paviljonki – 15 mins)
8.08am: SS 12 – Pihlajakoski 1 (14,42 km)
9.10am: SS 13 – Päijälä 1 (22,87 km)
10.08am: SS 14 – Kakaristo 1 (18,70 km)
11.34am: SS 15 – Leustu 1 (10,50 km)
1.00pm: Service E (Jyväskylä Paviljonki – 40 mins)
3.08pm: SS 16 – Pihlajakoski 2 (14,42 km)
4.10pm: SS 17 – Päijälä 2 (22,87 km)
5.08pm: SS 18 – Kakaristo 2 (18,70 km)
6.34pm: SS 19 – Leustu 2 (10,50 km)
7.47pm: Flexi service F (Jyväskylä Paviljonki – 45 mins)
SUNDAY 4 AUGUST
7.30am: Start & service G (Jyväskylä Paviljonki – 15 mins)
8.38am: SS 20 – Laukaa 1 (11,75 km)
9.38am: SS 21 – Ruuhimäki 1 (11,12 km)
11.01am: SS 22 – Laukaa 2 (11,75 km)
1.18pm: SS 23 – Ruuhimäki 2 Power Stage (11,12 km)
2.21pm: Service H (Jyväskylä Paviljonki – 10 mins)
4.00pm: Podium
Let's hear from the drivers then!
Toyota Gazoo Racing WRT
Ott Tänak
"I'm really looking forward to getting the second part of the season started on Rally Finland. It's a rally that I enjoy a lot with the fast and smooth roads, and it was an incredible feeling to win last year. Of course, we will try to achieve the same result this year, but it looks as though it will be more difficult, as we will be running first on the road on the Friday. Two weeks ago, we took part in Rally Estonia and it was great to win the rally again in front of so many fans, but it was also a really good test for Rally Finland. I believe that we learned a lot, so I'm feeling well-prepared."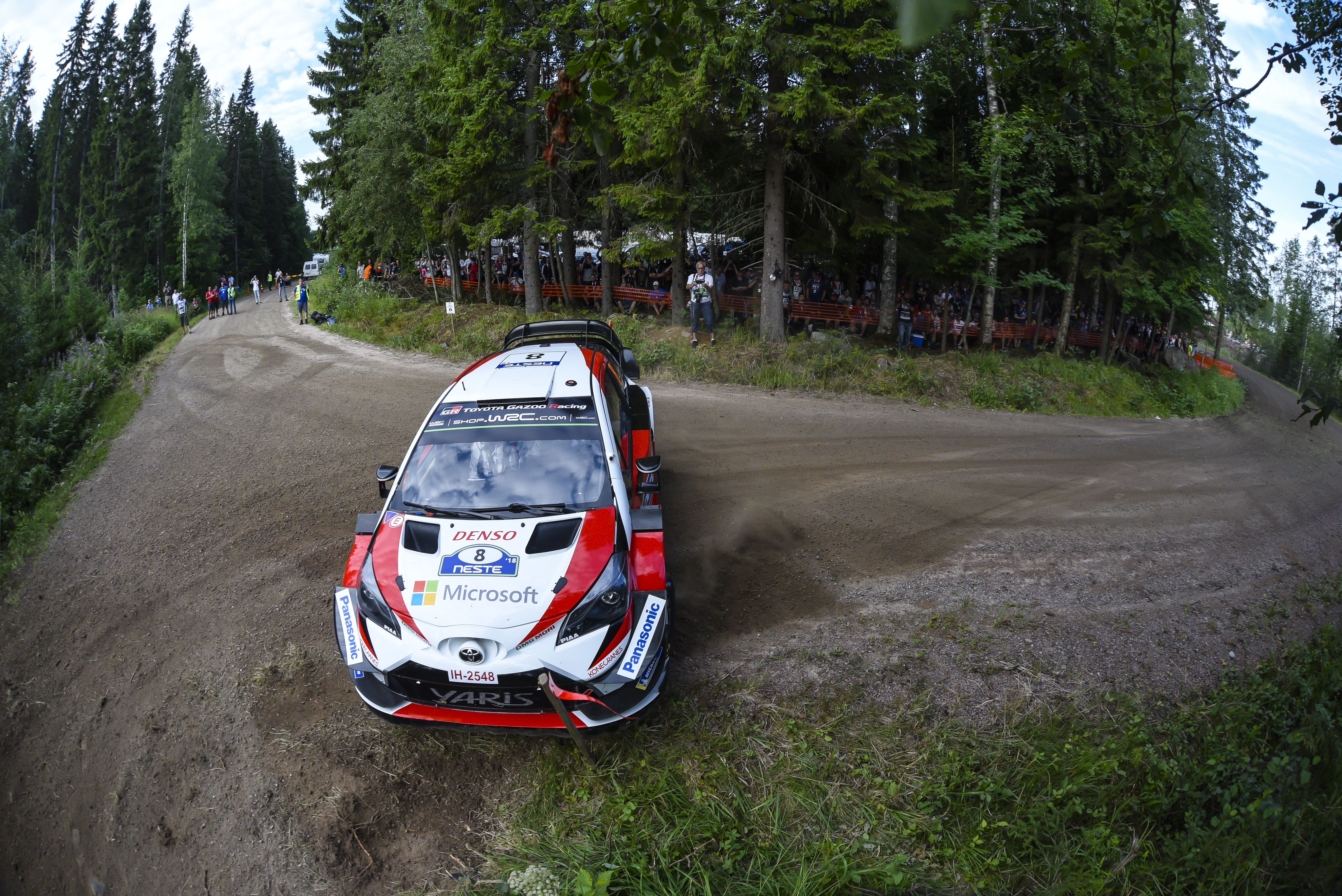 Jari-Matti Latvala
"I've had a good summer break and I'm feeling ready to restart the season on Rally Finland. I tried to have some time away from rallying, but we also had a couple of days of testing to prepare for this event, and it's always enjoyable to be back driving on fast gravel roads here in Finland. These are the roads where I feel at home, and I always get a lot positive support during the week of the rally. Last year, it's where our season took a more positive turn with a podium finish and I hope we can do similar this time. The speed is there on gravel, we know that from the last few events, so now we just need to try and secure a good result."
Kris Meeke
"Rally Finland is definitely one of my favourite events with some special memories for me, and I'm really looking forward to taking it on with the Yaris WRC. Finland is where I got my first taste of this car, and we tested there again last week, and the car always feels incredible to drive on those roads. It was developed in Finland and we've seen in the last two years just how strong it can be on this rally. I think that everyone in the team is feeling confident about the second part of the season, and hopefully we can kick-start that with a great result in Finland. I'm going to be at a bit of a disadvantage because a lot of the route will be new for me, but I'm ready for the challenge."
Citroën Total WRT
Sébastien Ogier
"This rally, contested pretty much in the back yard of one of our main competitors, is set to be a serious challenge. But I was able to recharge my batteries during the summer break and I feel fresh. As usual, I'm ready to put up a fight. With the high speeds on the stages, this is definitely a rally where you need to be completely at one with your car in order to really go for it and I have to say that I finished my two days of testing with a good feeling in the C3 WRC. The upgrade introduced at this round means we'll have better options in terms of set-up for the rest of the season."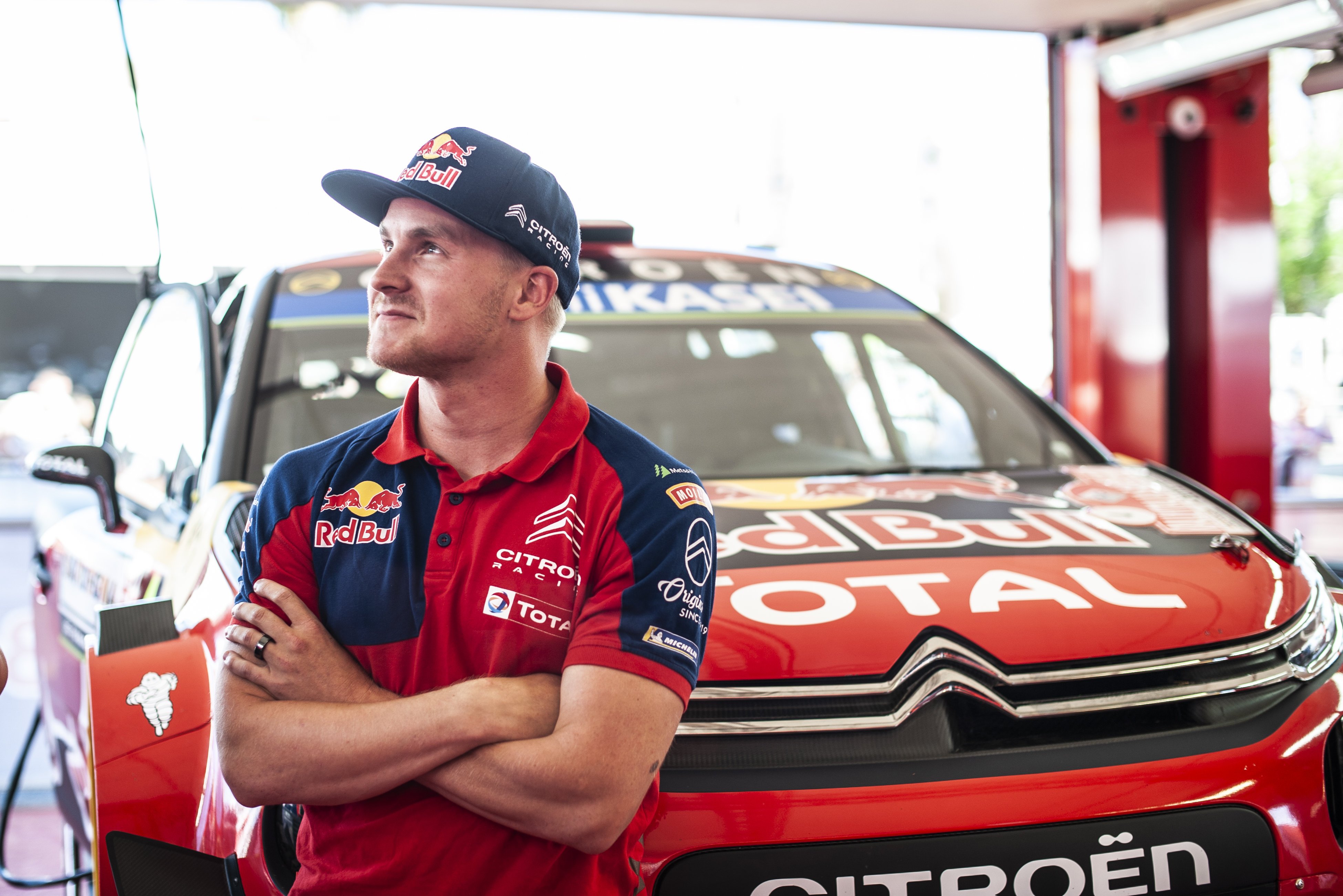 Esapekka Lappi
"After getting our bearings at high speed in Estonia, we were able to fine-tune the basic set-up during the test day held afterwards in Finland. We had increased grip and the handling of the C3 WRC was further improved. This event is obviously something special for all of us. The main thing is to enjoy it, and if I can do that, then the result will come naturally. In any case, I feel confident and I'm determined to do my best."
Hyundai Motorsport
Thierry Neuville
"Finland is a challenging event, and one I enjoy driving. You have a lot of good sensations in the car and a lot of adrenaline, especially after the huge jumps. It's what we drivers really love and I'm hoping it will be a good event for our team this year, as we aim to defend our manufacturers' position. We are also only seven points from first place in the drivers' championship, and our aim is to close that gap even further in Finland."
Andreas Mikkelsen
"The road profiles in Finland are so different to any other rally: the surface is really hard. A lot of the roads are quite wide and it's very fast with a lot of blind crests and jumps, so you have to be very committed and trust your pace notes. When you feel comfortable there, it's the most beautiful rally in the world – but if you don't, it's the worst place on earth. We want to be back fighting at the front of the pack, just as we were in Sardinia."
Craig Breen
"Rally Finland is very close to my heart. It's the event I've done the most and this year marks ten years since I first competed there. I have a lot of amazing memories from the start of my career and my first podium there in 2016. It's a rally I always enjoy with fast roads and flying in the forests. I'm really looking forward to it this year in the Hyundai i20 Coupe WRC."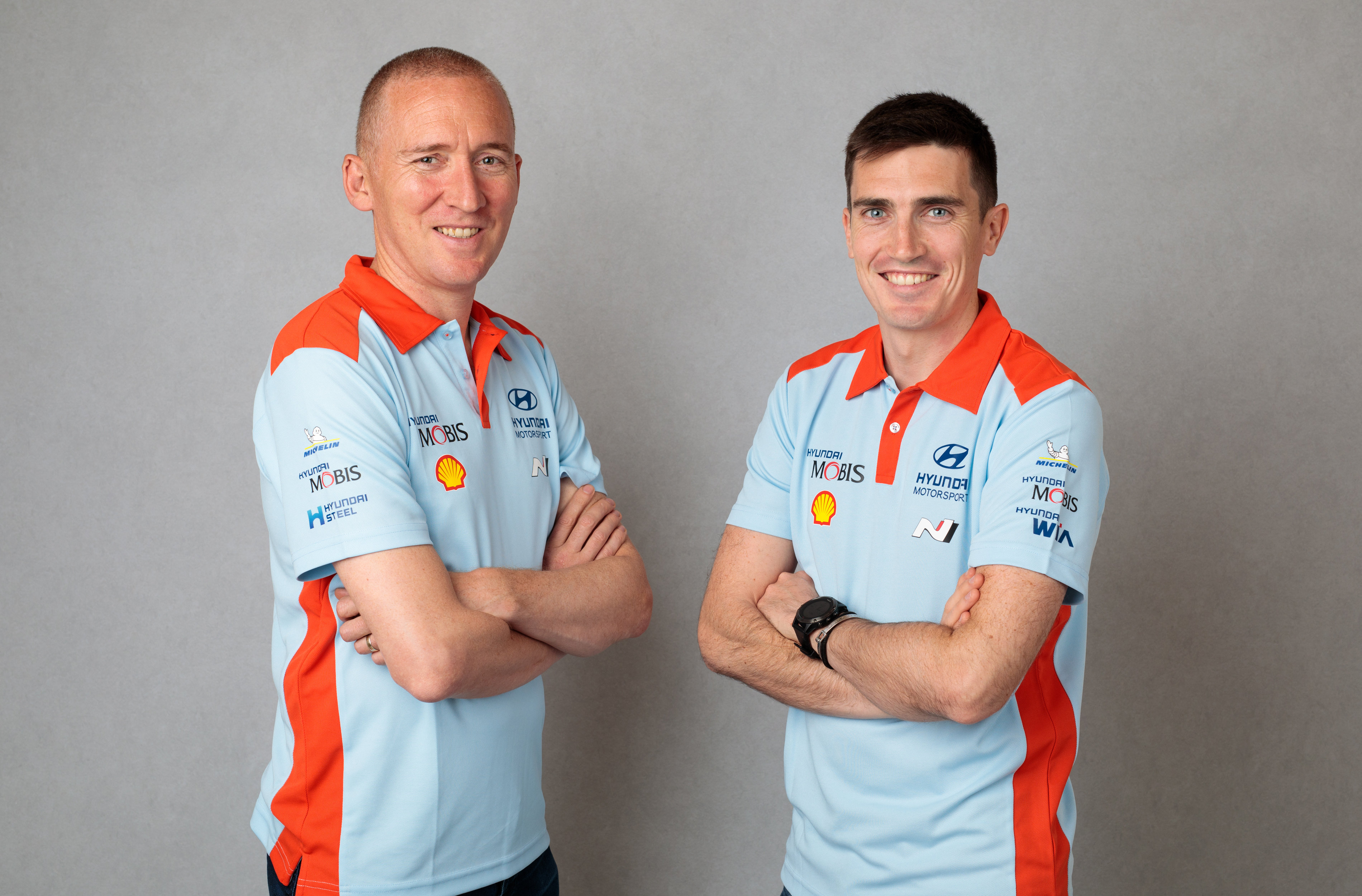 M-Sport WRT
Teemu Suninen
"The summer break was long – really long – and I can't wait to get back in the rally car. Rally Finland is one of my favourites and there is something special about rallying at home – so of course I want to do well there.
I would say that I'm in a better pace this year than I was last year, and my experience is on a level now where I can compete for the good results. We had a good two-day test last week and the car feels a lot more competitive than it was 12 months ago.
But of course, our rivals will also have made some steps forward and we need to stay realistic. Last year I finished sixth, so my aim is to at least do one better than that."
Gus Greensmith
"I want to wish Elfyn a full and speedy recovery. These aren't the circumstances in which we wanted to be back behind the wheel of the World Rally Car, but it's the cards we've been dealt and I'm really proud that M-Sport and Ford saw us as the best crew for the job.
Rally Finland gives you so much satisfaction behind the wheel, and I can't imagine what it's going to be like with the Fiesta WRC – this rally and this car blow my mind every time!
We had a strong debut in Portugal, but there are still many aspects we need to improve and Finland will be an even bigger challenge. I tend to go quite well on the faster rallies, and if we can make a good step forward, I'll be happy.
I had six months to prepare for Portugal, but for Finland it was more like six hours! I got the call and was on my way to the test the very next day. It was total madness, but I felt really comfortable really quickly. The test team did a fantastic job and I think we've got a competitive package for the rally.
But I'll still need to take the, 'don't run before you can walk,' attitude into next week. I've proved my potential, but the reality is that there is a mountain to climb before I'll be in a position to challenge for the podium. I know that, and I need to get as much experience as possible under my belt."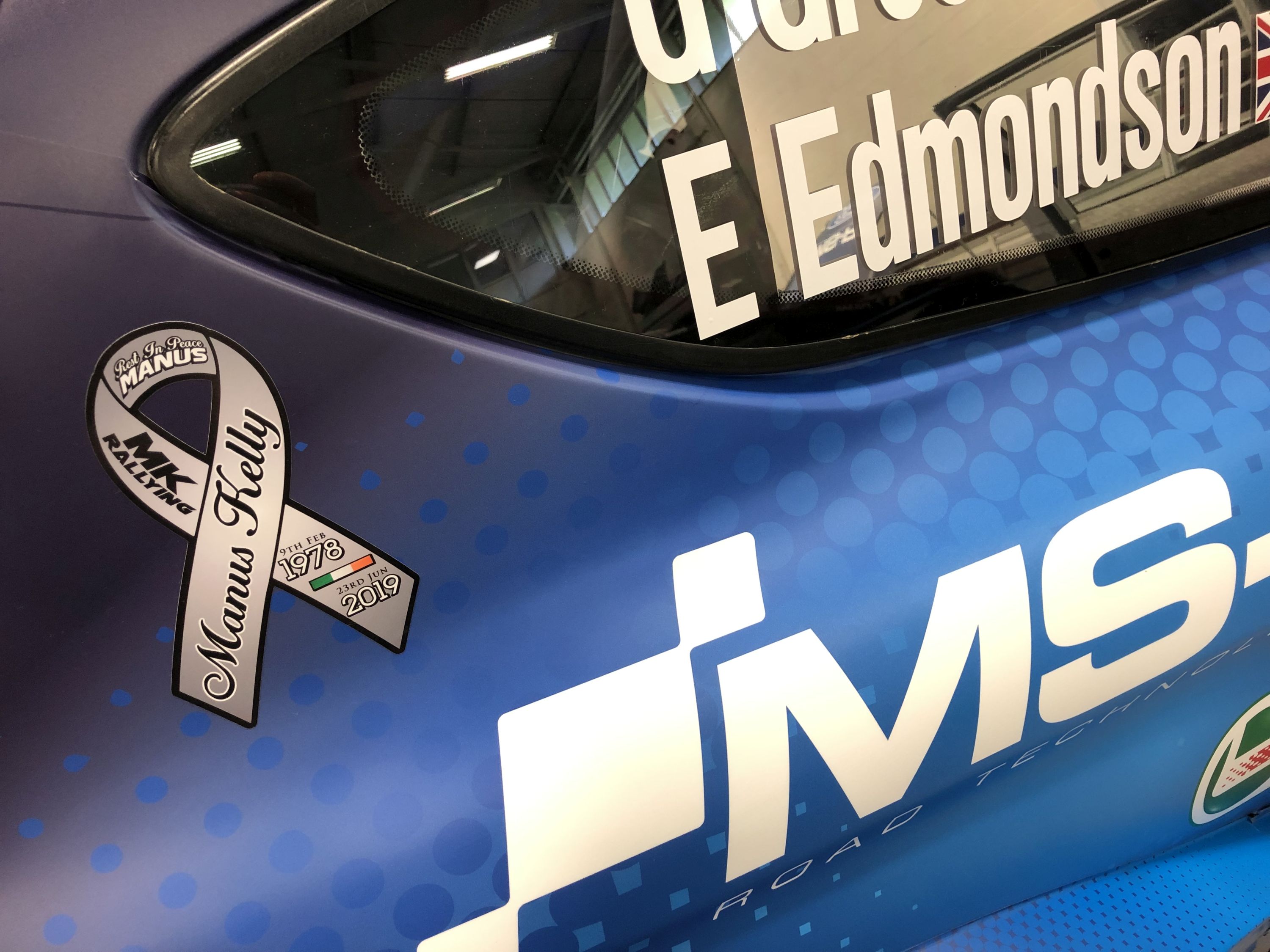 Hayden Paddon
"We're really eager to get underway at Rally Finland. It's been a long time away, and we're looking forward to getting back in the car. Everyone at M-Sport has been really accommodating and I've been in the workshop this week – getting used to the car and the team before taking to the wheel for the first time at the test on Monday.
It's going to be an enjoyable rally, and we need to enjoy it first and foremost. But at the same time, we're not just here to make up the numbers. We want to make the most of the opportunity, and naturally want to be competitive.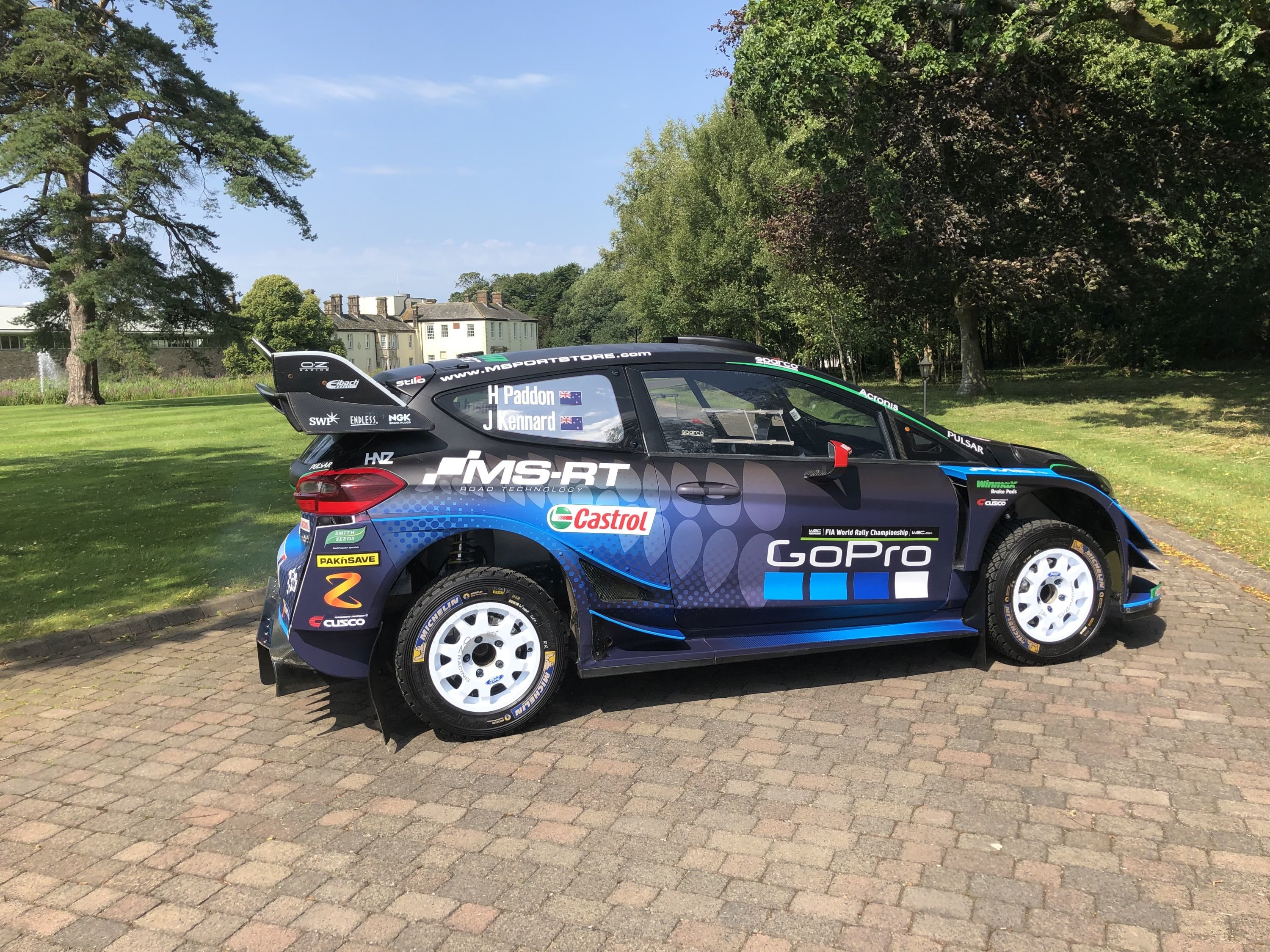 We still need keep our expectations in check – we've been out of the game for eight months and that could make it quite hard to bridge the gap. But I'm sure we'll be able to build our speed as the rally progresses, and if the feeling is there from the start then John and I have the experience and the confidence to be mixing it at the top.
All of the ingredients for a good rally are there, and we hope to put all the pieces of the puzzle together for a good result next week."
Summary
We are set then for an amazing rally. Just six rounds left to decide the championship. Will Ott be able to win, even though he'll be opening the road throughout Friday's stages? Well, with possible rain during the afternoon on the first day, this could help him.
We will enjoy this one!