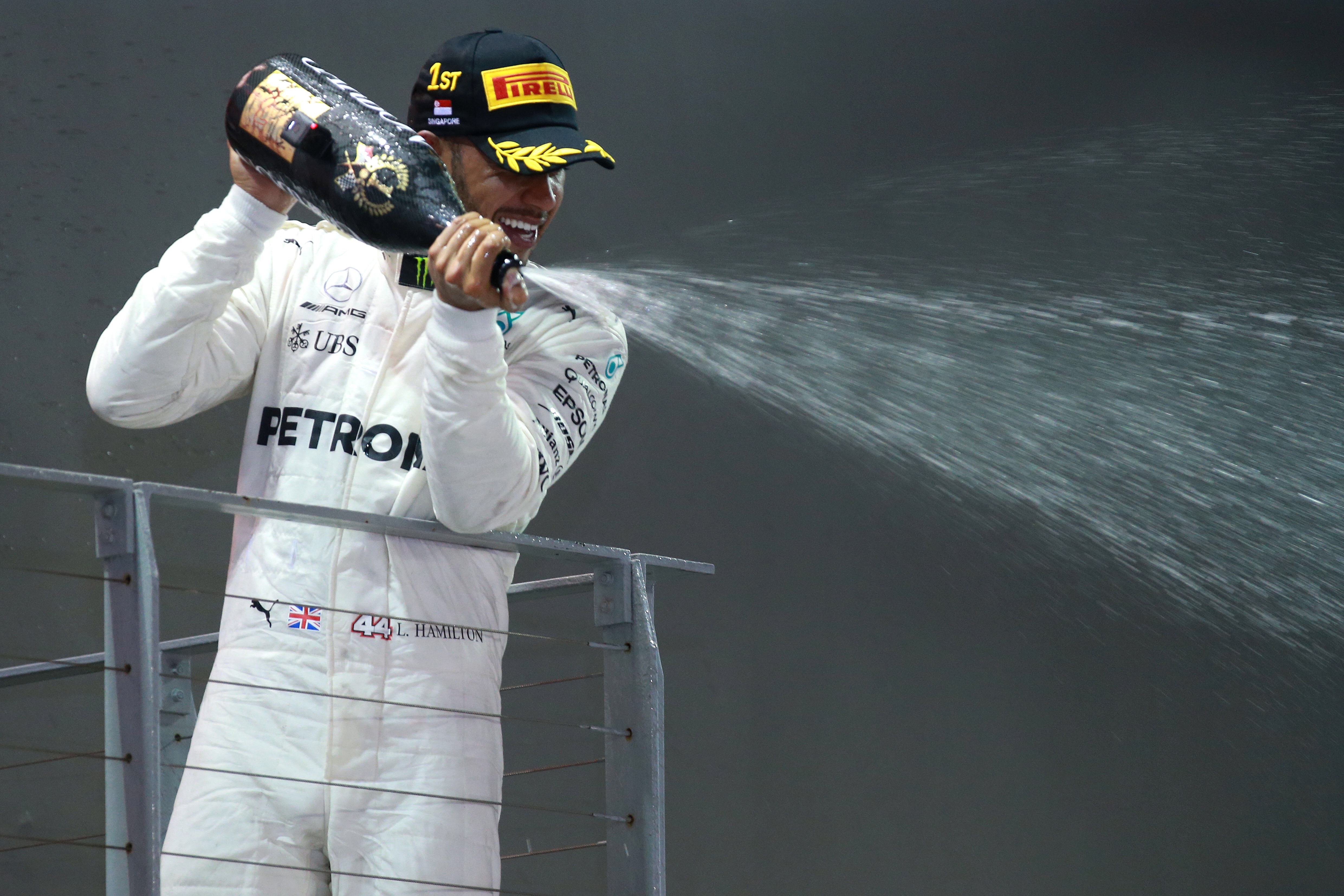 2017 Singapore Grand Prix, Sunday – Wolfgang Wilhelm
Ferrari has ruined their best chance at winning a driver's title since 2013 and their first constructor's title since 2008, it was always going to be a bit of a stretch due to Raikkonen being fourth best out of the two teams, he even finds himself behind Ricciardo in the championship.
Since the hybrid era began, Singapore has been a track on which Mercedes had never  been able to adapt, other teams were able to be much closer to them than they are at other circuits. Nico Rosberg did break the trend last year, but if the race was slightly longer then Ricciardo may have got him on fresh rubber. It seemed a case of deja vu for the silver arrows team once more with them locking out the third row and Vettel producing probably the best lap of his life to beat the two Red Bulls who had looked mighty around the floodlit streets. Raikkonen was once again in fourth, looking like a rear gunner.
The weather had been temperamental all weekend, with heavy showers duringthe day and even an almighty monsoon during Saturday afternoon. This was officially the first ever wet night race, as the rain came and went in the build-up to the race It was pretty much decided that with 10-15 minutes to go that the track was wet enough for intermediates, some decided to go on full wets, even in the dry this is a track that keeps you on your toes, especially as it continues to have a very high chance of a safety car.
The calm before the storm came as they lined up in their grid positions, the lights  went out and away they went. Raikkonen and Hamilton made the best start of the top teams, Vettel and Ricciardo were rather tardy. Raikkonen went down the inside of Verstappen generally the safer route, whilst Hamilton went on the outside. Vettel much like his hero Schumacher decided to close the gap, very risky on a wet track, closing the door to where Verstappen could go. Vettel didn't see what an amazing start Raikonnen made, so he was actually squeezing two cars which never would have worked. Verstappen was not in a bad position with only some front wing damage, but Raikkonen got damaged and was a passenger as he careered into Verstappen also collecting Alonso, and in the end, retiring the three. Vettel has also managed to continue, but not for long, his car was severely damaged, spewing out its fluids, spinning and hitting the wall. Hamilton must have thought all his Christmas' had come at once at once, to find himself leading the race and realistically the only challenger forvictory would be Ricciardo. Hamilton was, as always, good in the changing conditions and was easily gaining time on the Aussie, radio messages weren't broadcast but it seems early on he had a gearbox problem, more woe for Red Bull. He managed to get the car home but all Hamilton had to do was to keep it out of the wall.
Due to three safety car periods, the race lasted two hours rather than the full distance being completed, but full points were awarded. Hamilton won his 60th Grand Prix, and now has his eyes firmly set on a fourth world title, while Vettel still has it all to do. Vettel, Raikkonen and Verstappen were called individually to the stewards to investigate the first corner drama, The stewards could not point the finger at anyone but from the public response, Vettel was the catalyst in the situation. It was placed as a racing incident, many expecting a penalty for Vettel, but losing further points to Hamilton is punishment enough for the German.
Has the Championship already been decided? As the legendary Murray Walker would say 'Anything can happen in Formula 1 and it usually does!' Just look at Malaysia last year, Hamilton's 'No, No, No' moment, when he was clear of the field. Singapore was a major turning point but is there one last twist in the 2017 season?
By Chris Lord 18/9/17