The final day then of this event and also the season. What an incredible rally we have been treated to and just six stages left to complete. Once again Thierry would open the road throughout the day.
First up was SS17 Asahi Kougen 1 – 7.52 km, the stage that would be the power stage later. Thierry would set the fastest time from Takamoto and Esapekka. Elfyn set an identical time to the Finn, the Welshman keeping his eye in. Ott was seventh meaning that Takamoto continued to close on the Puma driver, the gap now just 9.6 seconds. There was no change in WRC2 as well, with Andreas still leading Nikolay and Kajetan.
Into SS18 Ena City 1 – 22.92 km and with snow lining the road had Thierry made the right decision to take five dry tyres? Well, clearly no doubt as he took a second stage win of the day from Takamoto and Elfyn. The Japanese driver took the gap down to just four tenths of a second as he eyed up fifth placed Ott.
The final stage before the tyre fitting zone, SS19 Nenoue Kougen 1 – 11.60 km and Takamoto was fastest and passed Ott for fifth place. In addition, he had also reduced the gap to EP, now just 16.2 seconds separating the two drivers for fourth place overall. Thierry and Esapekka were second and third in the stage.
After the tyre changing zone, next up was SS20 Ena City 2 – 22.92 km and Thierry was again fastest from his teammate EP, whilst Ott was third. Esapekka had a great stage in fact as following the tyre fitting zone some changes made to his car allowed him to be more comfortable and to push a bit more. Takamoto meanwhile was now not so comfortable and the gap that he had closed had now widened out again. However, he still held a good lead over Ott. In WRC2 Gregoire, who was not nominated for points in the category slid off the road.
Into the penultimate stage then, SS21 Nenoue Kougen 2 – 11.60 km and Takamoto was back to stage winning pace with Thierry and Ott second and third fastest respectively. In WRC2, Nikolay was setting the pace in the category from Andreas, whilst Kajetan was third.
The final stage then, SS22 Asahi Kougen 2[Power Stage] – 7.52 km and the top five were, Thierry, Ott, Esapekka, Takamoto and Seb. They took the points for the top five positions in the stage. Elfyn and Scott crossed the line and took their third win of the year, a brilliant result for the pair in their Toyota. This result secured second in the championship standings.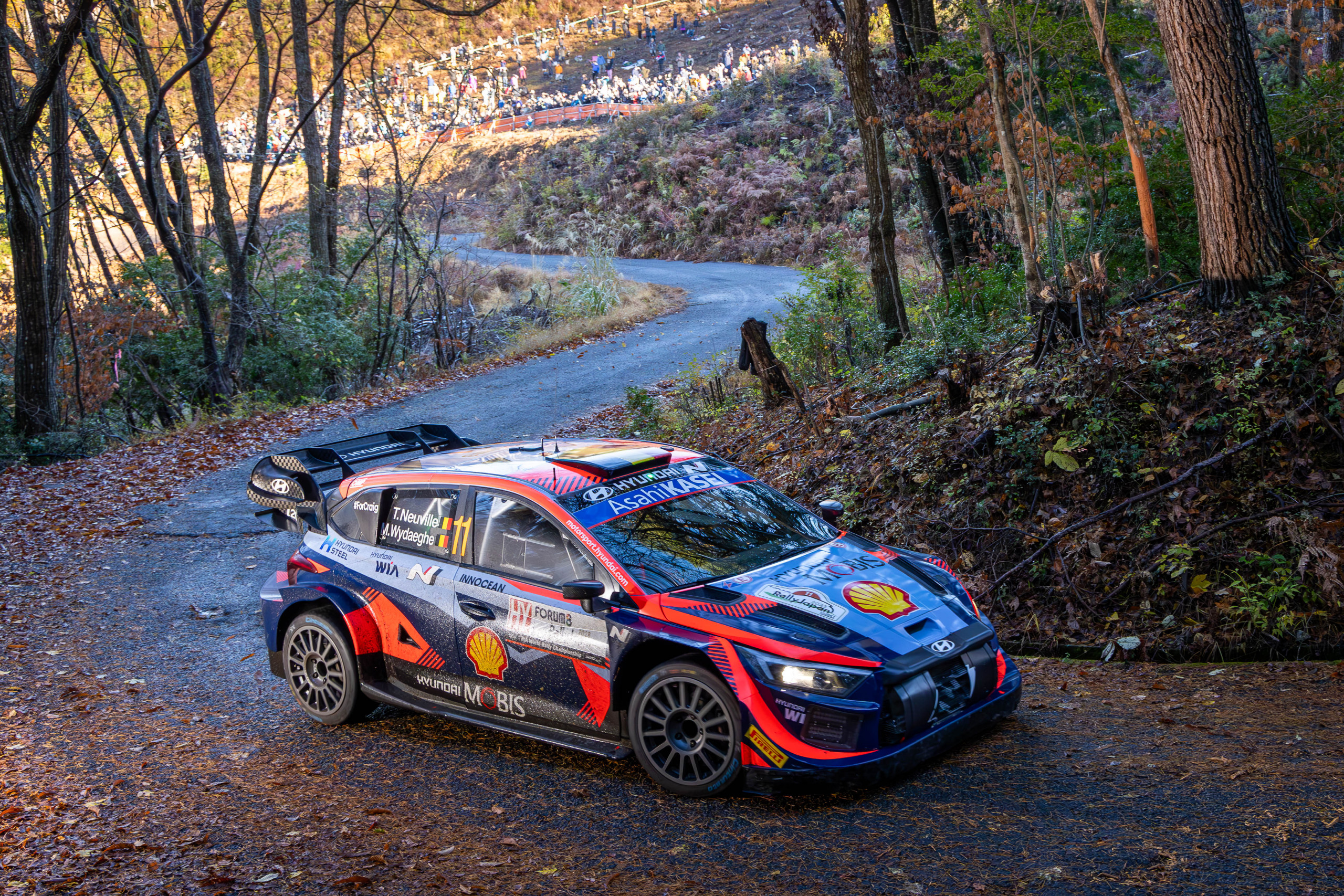 Let's take a look at final results and hear from the drivers.
Final Overall Classification – Rally Japan
| | | | | |
| --- | --- | --- | --- | --- |
| 1 | E. Evans | S. Martin | Toyota GR Yaris Rally1 Hybrid | 3:32:08.8 |
| 2 | S. Ogier | V. Landais | Toyota GR Yaris Rally1 Hybrid | +1:17.7 |
| 3 | K. Rovanperä | J. Halttunen | Toyota GR Yaris Rally1 Hybrid | +1:46.5 |
| 4 | E. Lappi | J. Ferm | Hyundai i20 N Rally1 Hybrid | +2:50.3 |
| 5 | T. Katsuta | A. Johnston | Toyota GR Yaris Rally1 Hybrid | +3:10.3 |
| 6 | O. Tänak | M. Järveoja | Ford Puma Rally1 Hybrid | +3:28.3 |
| 7 | A. Mikkelsen | T. Eriksen | Škoda Fabia RS | +7:33.7 |
| 8 | N. Gryazin | K. Aleksandrov | Škoda Fabia RS | +8:49.6 |
| 9 | K. Kajetanowicz | M. Szczepaniak | Škoda Fabia RS | +19:25.9 |
| 10 | H. Arai | H. Tachikui | Peugeot 208 Rally4 | +22:22.7 |
Toyota Gazoo Racing WRT
Elfyn Evans
"It's really nice to be on the top step of the podium again and even more so when it's a 1-2-3 for the team. It's an amazing result and we could not have asked for a much better event at home for Toyota, so I'm really pleased. It's been a long and difficult weekend. On Friday we had exceptionally tough conditions which we came out of with quite a margin. Since then, it's been a challenge in a different way, trying to manage the gap rather than push flat-out, but I'm very happy to get there in the end. Massive congratulations to the team: it's been an incredible season; the car has been great and I'm really proud and happy for everyone."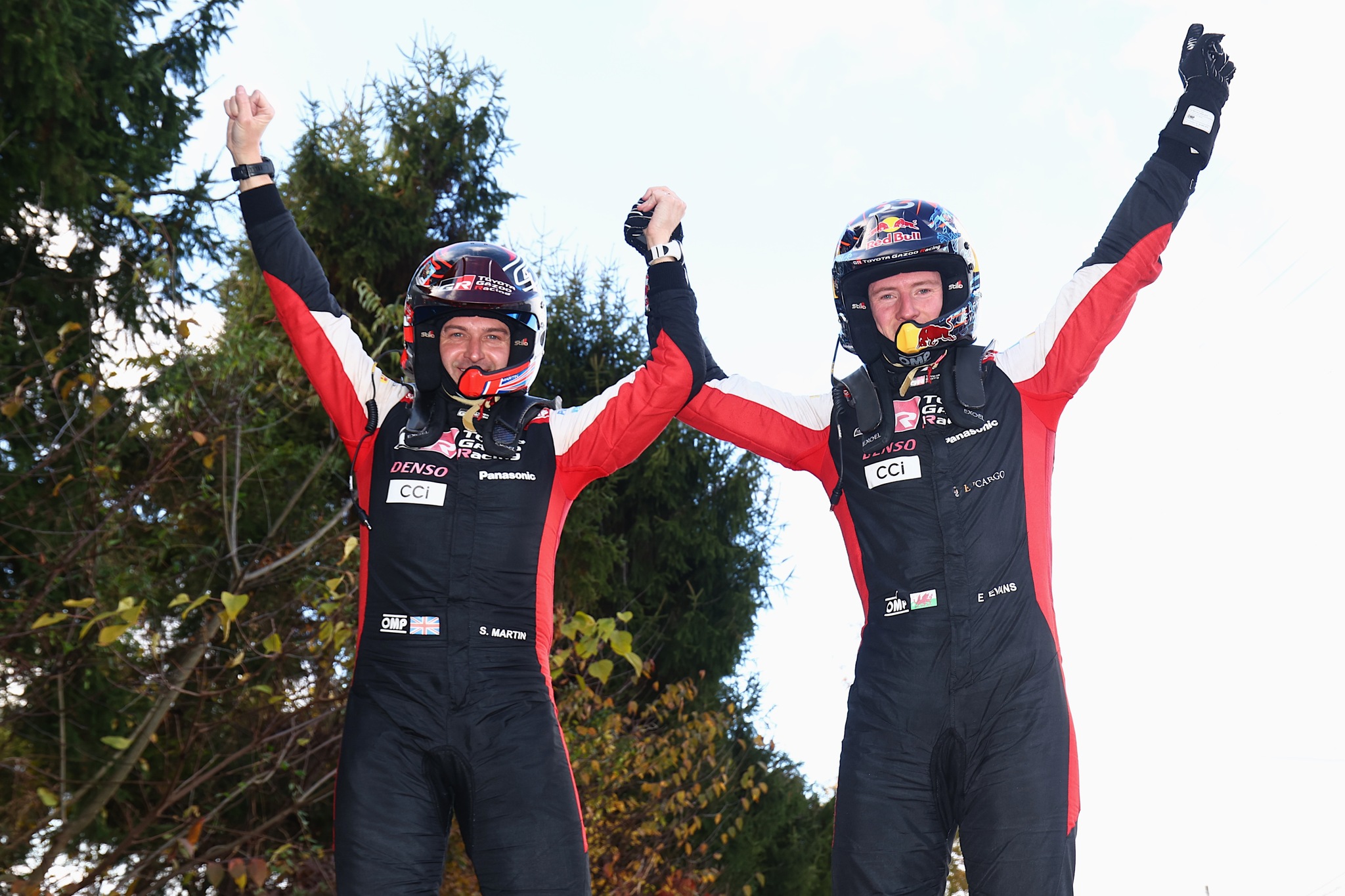 Sébastien Ogier
"It feels great to be a part of this result. I really wanted to come here and help the team secure a dream result. I think the main target was to just take the victory, so to bring a full podium is fantastic and it's maybe even more than a dream result. The conditions brought some big surprises during the whole weekend. We expected the difficult start on Friday and a lot of drivers made mistakes or lost time, including us. Then we realised we were in a strong position to deliver the 1-2-3 for the team and my focus was on bringing that result home, but it's never easy in slippery and tricky conditions like this. I hope the whole team enjoys this moment: they really deserve it so thank you to them!"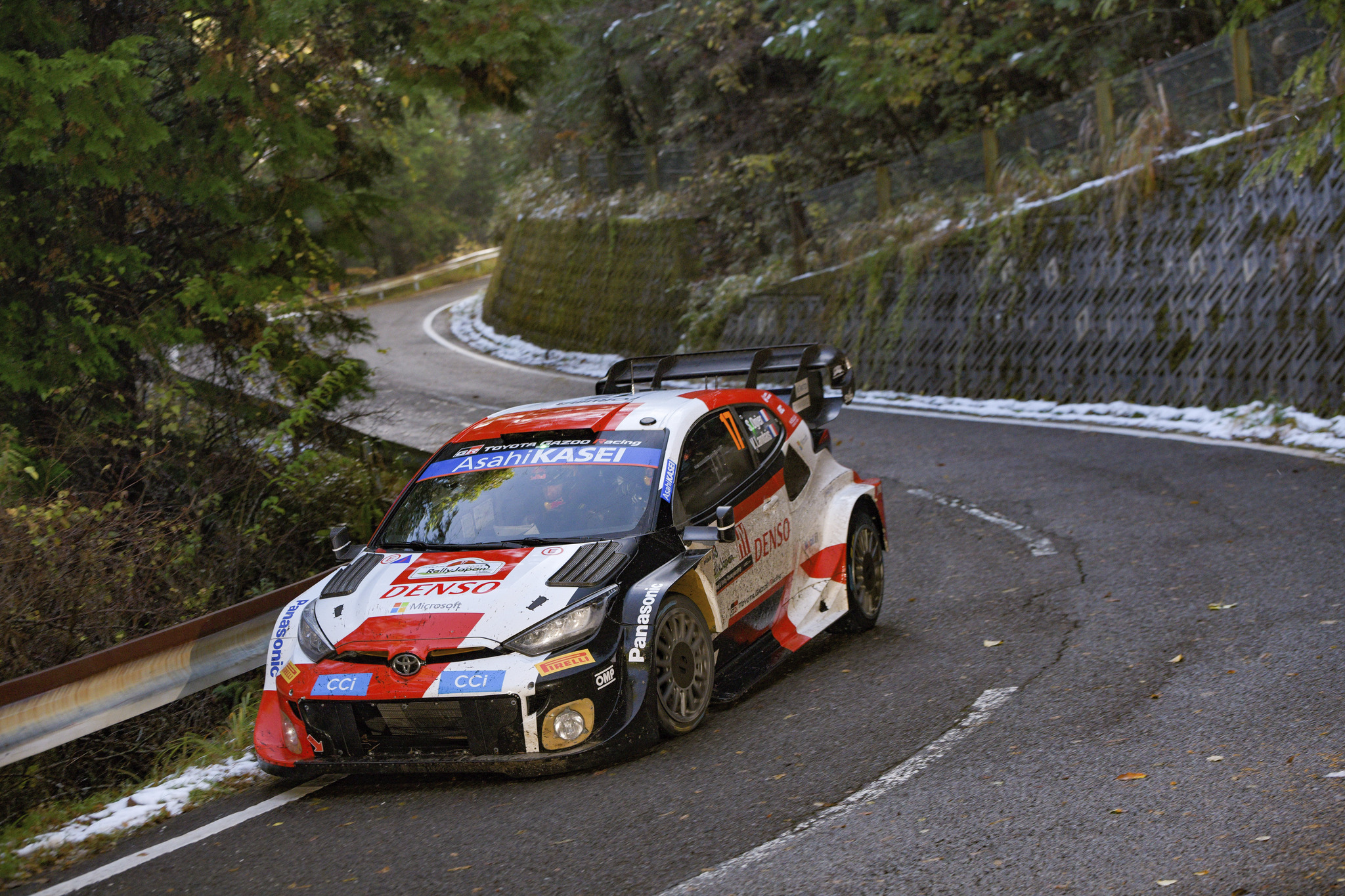 Kalle Rovanperä
"It's an amazing feeling right now. This is a dream result for the team, to have three cars on the podium in Japan. It's quite amazing that we could do this in such difficult conditions this weekend. I think the team proved once again that we can be consistent and fast. I'm also really proud of Taka as he was driving so well, and I was very happy to see his times. The atmosphere this week was so good with so many fans: it was nice to see that people are enjoying the rally and cheering for us. It's been a really cool way to end the season, especially to be on the podium with a team result like this."
Hyundai Motorsport
Esapekka Lappi
"My pace was getting better and better day by day. This morning I was not really satisfied, I felt I was really driving on the limit of the grip, and I couldn't match the times of Katsuta, especially on the wet tyres. At the tyre fitting, we made a change with the suspension set-up just to try something else, and it worked. In the end, I think we found something at the right time to stop him, which was important for that fight. It is good to finish the final rally without any damage to the car. I think my season has been 50/50; at the beginning I was learning a lot, the middle of the season was really good, but the end was not so strong. I'm looking forward to coming back even better in 2024."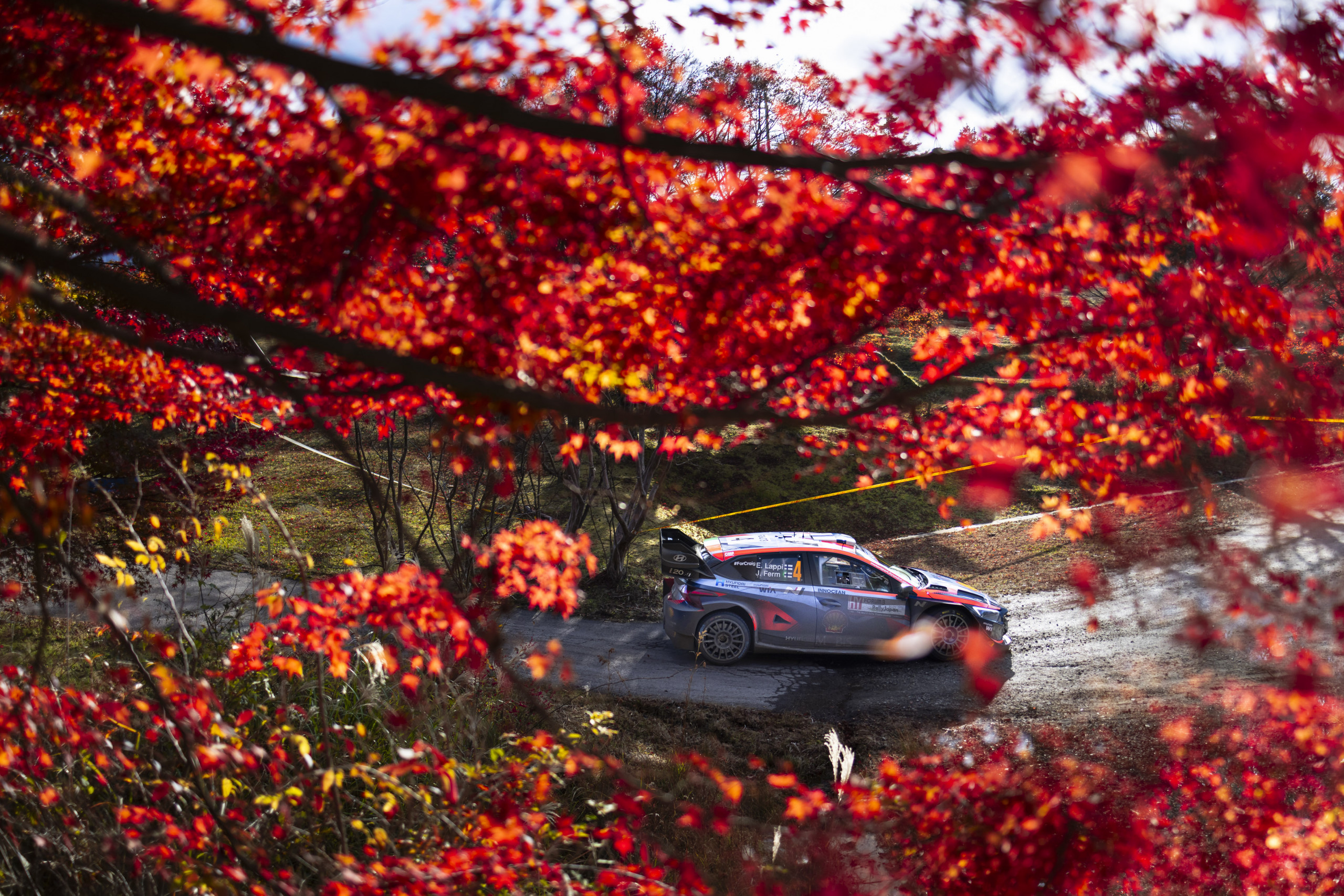 Thierry Neuville
"I'm quite happy this event is over now. It was still an enjoyable weekend, but we could have been in the fight for victory considering the speed we have. I'm really disappointed for that mistake but it is what it is, and I apologised to the team for it. We're going to another good season next year; we took eight podiums, but we also had a couple of problems that cost us important points for the championship. We were really only targeting victories at the end of the season – sometimes it works, but sometimes it doesn't."
M-Sport Ford WRT
Ott Tanak
"We had a clean day today, no trouble and brought the car home. From our side it was the best season we could have done; we gave our best shot, and we are here now. When you have high expectations it's easy to have a high a fall and that is how it feels from my side and in some ways from the team side too. We need to be proud of the two wins from this year, there were some positives to take from those."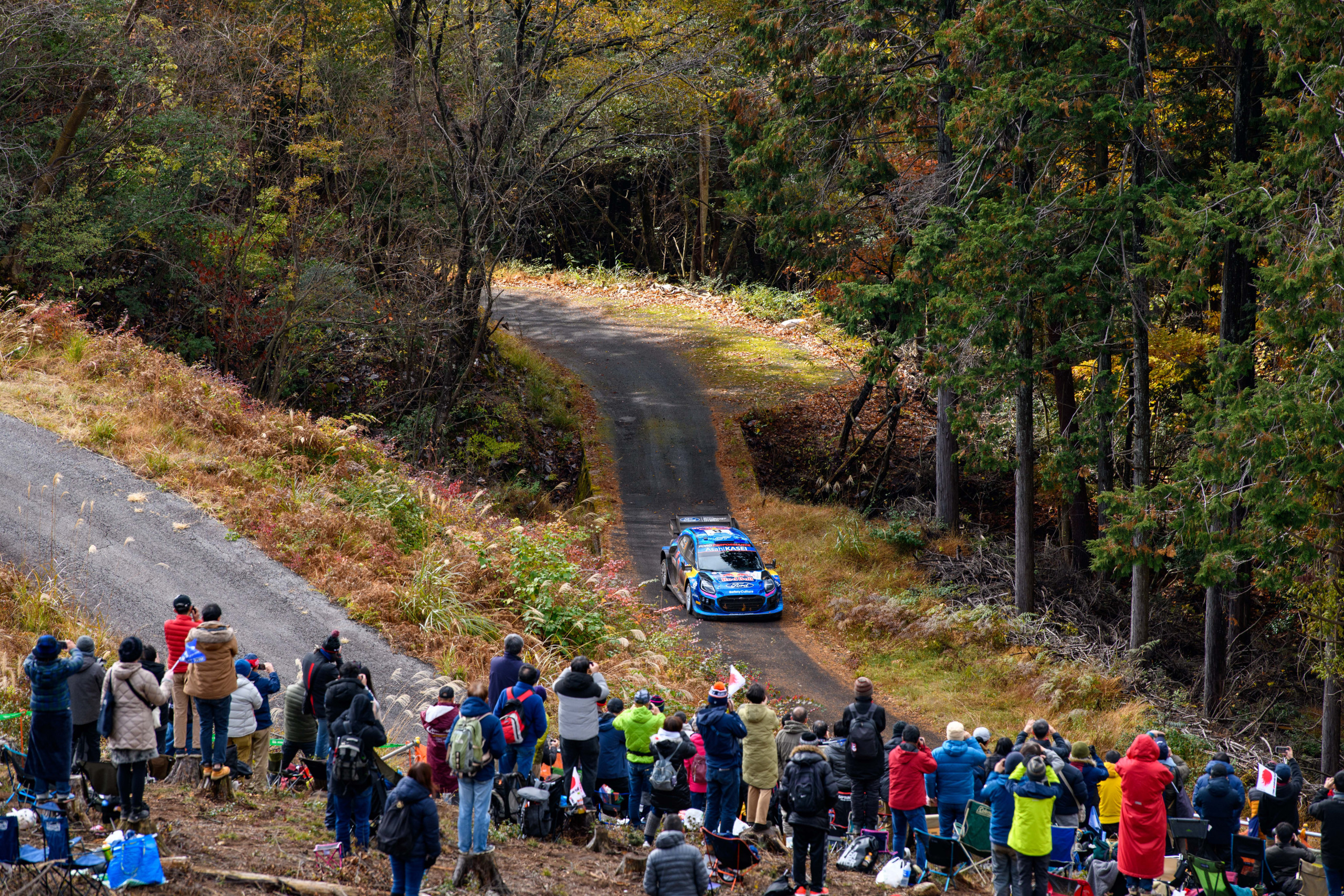 Grégoire Munster
"I am sorry to the team for the mistake this afternoon, they have worked really hard to deliver so many updates to the car this year and I was trying to reflect that with my performance this weekend. We fought really, really hard and at one point it looked like the win was possible, the feeling, pace and car all felt good. It is a shame it ended the way it did, but I am very happy with the pace I was able to show this weekend."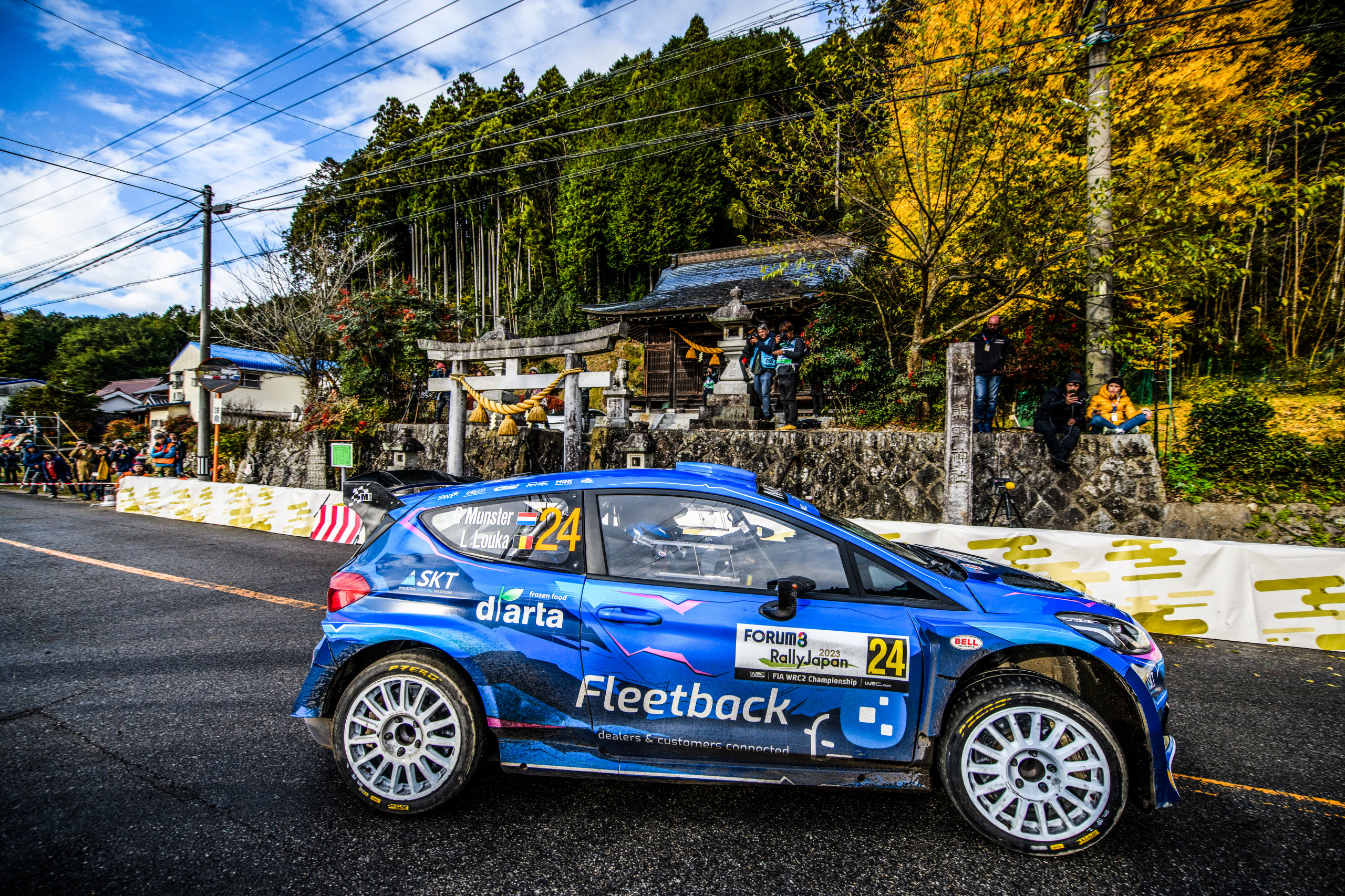 Summary
Well, what an amazing rally and a fantastic victory for Elfyn and Scott. They utterly deserved this win, setting amazing pace in the heavy rain on Friday morning, taking huge time from his teammate Kalle who was opening the road. Those further back as well, could not challenge the crew in the number 33 GR Yaris Rally1 and they continued to build their lead.
Takamoto and Aaron were the other crew that were really on the pace, and just their slight mistake on the first run of Isegami's Tunnel kept them off the podium and perhaps their first ever victory. They went on to take nine stage wins, showing amazing pace and consistency.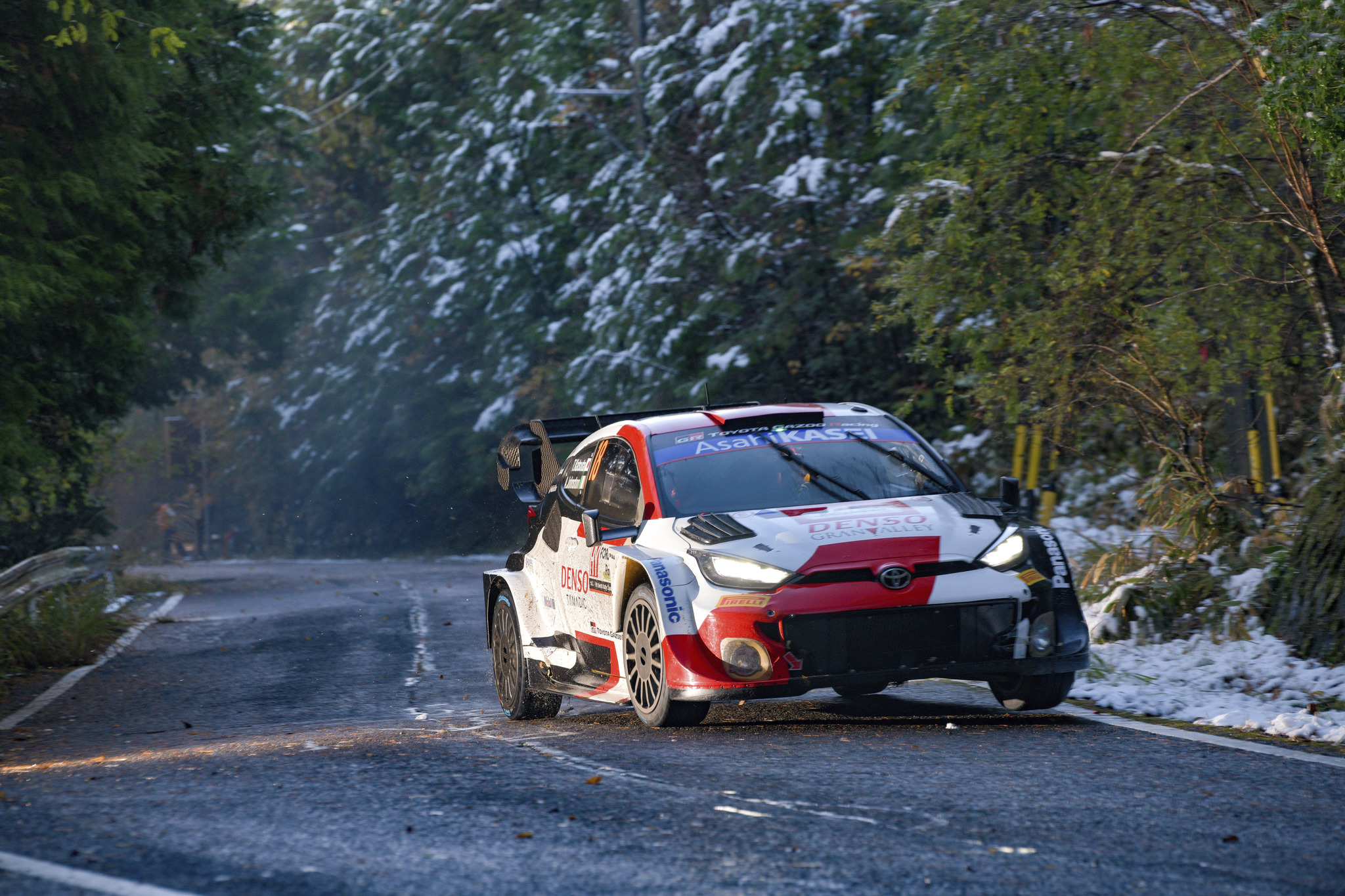 For Seb and Vincent having taken part in their eighth rally this year, it was the typical consistent drive from the multi champion and co-driver. There were no stage wins though but the pace of the regular crews would always be just a little higher. They were happy for their part in taking second place as part of their teams 1-2-3 result.
The new world champions, Kalle and Jonne, would also not be on the ultimate pace and again would not add to their stage win tally. However, again the consistency that took them to many podiums this year was on display, keeping out of trouble, particularly during Friday morning when things were most tricky.
For Thierry and Martijn in their Hyundai again they showed good pace, winning five stages, but with their retirement just when they had closed the gap to Elfyn and Scott, there was the mistake which sent the car into the tree and that was their challenge done.
Their teammates Esapekka and Janne in their first visit to the stages in Japan did struggle in the stages out in the forests, but they found something on Sunday afternoon which allowed him to pull away from the closing Takamoto.
At M-Sport, Ott and Martin in their final drive in the Puma had their struggles with reliability and lack of pace out there. It was a shame to see this, as we know how good the Estonian crew are.
Well, that's it for the year then, I hope that you have enjoyed my daily reports throughout the months.
Look out soon for my team-by-team season report.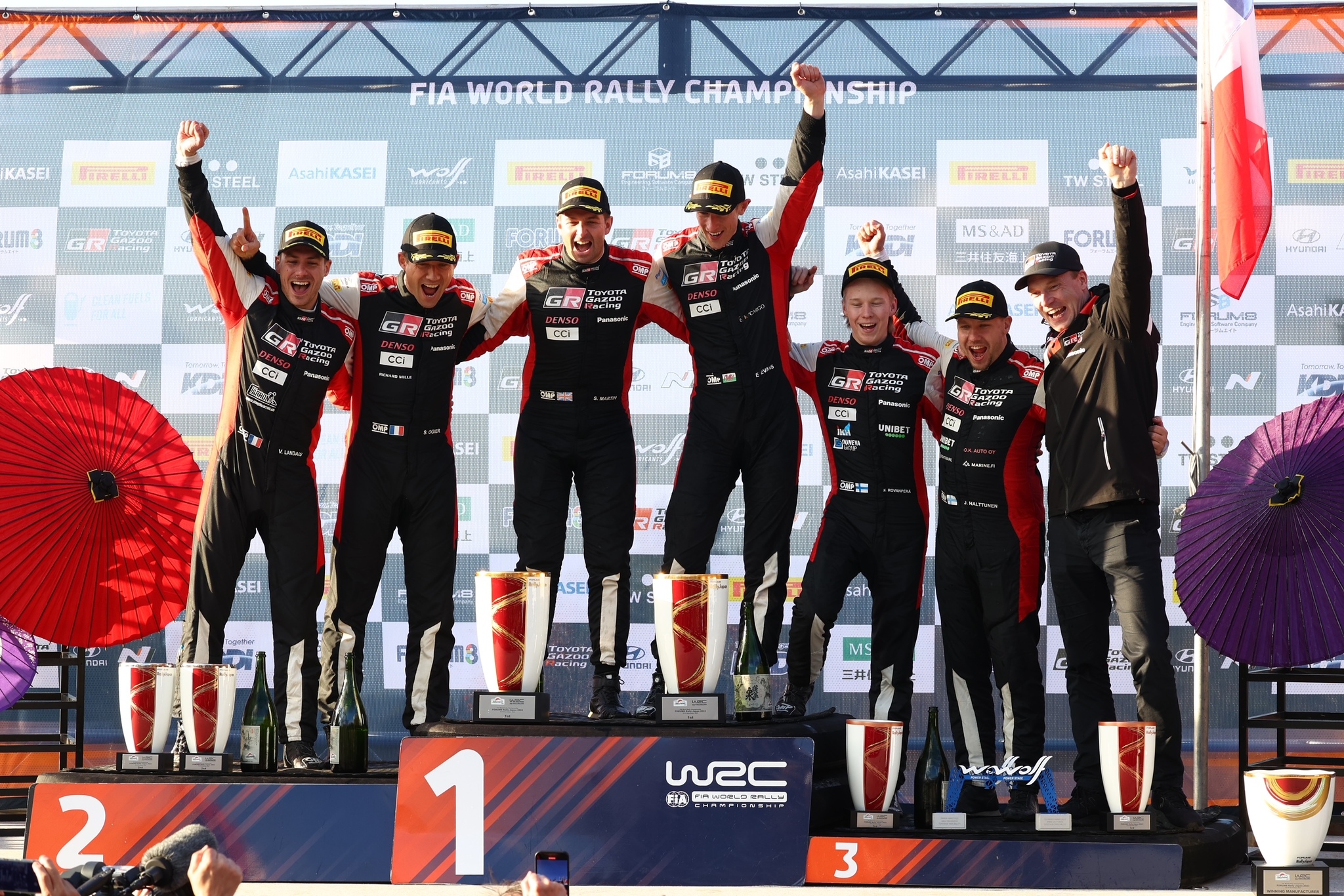 2023 FIA World Rally Championship for Drivers' Standings
After round 13
| | | |
| --- | --- | --- |
| 1 | K. Rovanperä | 235 |
| 2 | E. Evans | 191 |
| 3 | T. Neuville | 184 |
| 4 | O. Tänak | 162 |
| 5 | S. Ogier | 114 |
| 6 | E. Lappi | 98 |
| 7 | T. Katsuta | 89 |
| 8 | D. Sordo | 63 |
| 9 | T. Suninen | 42 |
2023 FIA World Rally Championship for Manufacturers' Standings
After round 13
| | | |
| --- | --- | --- |
| 1 | Toyota Gazoo Racing World Rally Team | 504 |
| 2 | Hyundai Shell Mobis World Rally Team | 399 |
| 3 | M-Sport Ford World Rally Team | 271 |