After the summer break for the teams, which I might add that all the teams have been testing throughout the month or so since the last round in Finland, the championship moves to the one of the iconic rallies of all.
Elfyn and Scott come to this event as the winners of the last round and with their teammates Kalle and Jonne not scoring last time out the Finnish champions saw their lead in the title race cut to twenty-five points.
Of course, Thierry and Martijn took a great result in Finland, the best for the Belgian in the rally for ten years. Coming to this event, will they be able to make the most of their road position? Time for them to put together a good run and take some points from the top two? They will want to finish ahead of the top two crews. Let's wait and see how that goes.
Ott and Martin in their Puma will hope for a better run than in Finland. The team will have been working hard to get the car to a better position for the 2019 champions to take another victory this year. Certainly, the crew and team deserve a very good result.
This year sees the crews tackle 15 stages over the three days. The original total competitive stood at 307km's but there have been some changes announced today, 6th of September with the removal of 20km's from Sunday's three stages.
After shakedown on Thursday morning, Acropolis Rally starts that evening with the brand-new 1.48km EKO Super Special Stage. Now cancelled!
Friday will open with the scenic SS2 Loutraki 1 (18.10km), a stage set amongst Greek mountains and dirt tracks followed by SS3 Pissia (16.43km), a second loop of Loutraki, SS5 Livadia (21.03km) and SS6 Elatia (28.32km) to close the day.
Saturday's running will consist of six stages, including two passes of the weekend's longest challenge: Karoutes (28.49km)
Three final tests on Sunday, including the 19.77km SS15 Grammeni 2 Power Stage, will bring the event to a close. 20km's have been removed from the final day's full running.
Let's hear from the drivers.
Toyota Gazoo Racing WRT
Kalle Rovanperä
"It's been good to have a small break after Rally Finland and a chance to rest and recover before Greece. The Acropolis is a classic event and we have had some real highs and lows there in the past two years: to win on our first time there in 2021 was really nice, and then last year it was a tough weekend for us. I'm sure that it won't be easy this time either as we will be opening the road again on Friday. But together with the team we have been working to improve for these conditions and we will definitely try our best to score some good points."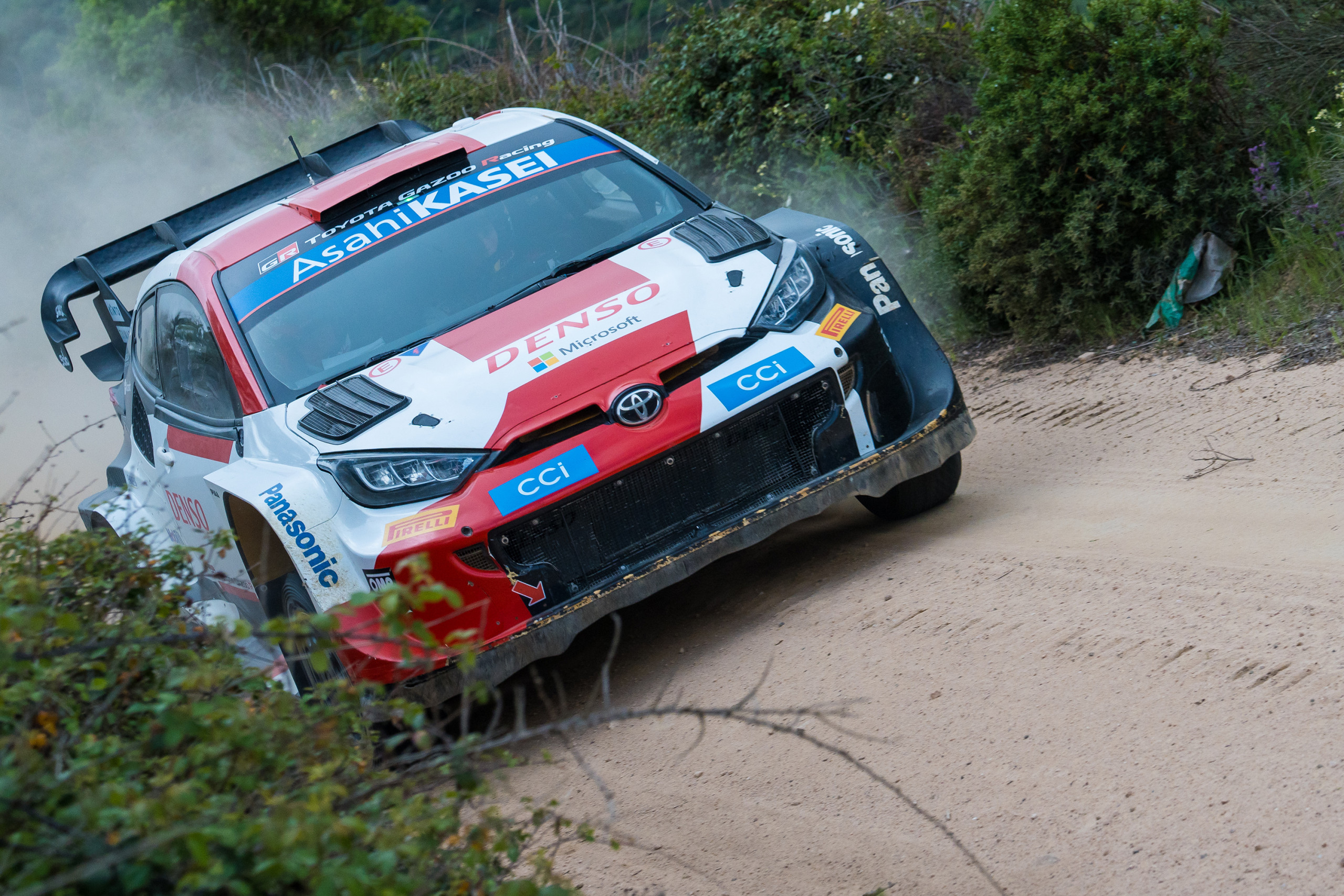 Elfyn Evans
"It was very nice to win in Finland, but we know that Greece is a very different rally. After the smooth and fast roads of Estonia and Finland, the Acropolis is one of the roughest gravel events we face during the year. It therefore requires something rather different in terms of car setup, something closer to the other rough rallies we've done earlier this year. We haven't had a lot of luck in Greece the past two years, and if it's dry then it could be a challenge on Friday running second on the road, but we'll look to do the best job we can like always."
Sébastien Ogier
"I've had some nice time off over the summer but I'm excited to get back in the GR YARIS and to compete in Greece. I really like the country and also the rally too. For most of my career, it was unfortunately not on the calendar, but now it's back and I have motivation to do well there. I managed to win it once, and like always the plan will be to try and fight for another victory. Usually on this kind of rally with dry gravel, my road position should help me. But two years ago we actually had quite a wet and muddy rally, so let's see. On this kind of event you need to be fast but also get through without trouble; the roads are very rocky, and it's hard for the tyres and the cars."
Hyundai Motorsport
Thierry Neuville
"I would rate Acropolis Rally as one of the harder events on the WRC calendar. It's a bit of an endurance race across three days, three different areas, three different types of stages, which all feature rough conditions and hot temperatures. You need reliability, a strong car and the right setup for every challenge; if you can be comfortable in the car in every circumstance, it's easier to go fast. Last year, we were much stronger than our competitors, so we were able to secure a 1-2-3. It was a great achievement for the whole team, for the brand, and for us drivers as well; being a part of the 1-2-3 for Hyundai Motorsport – our first – was an amazing feeling. Hopefully it is something we can repeat."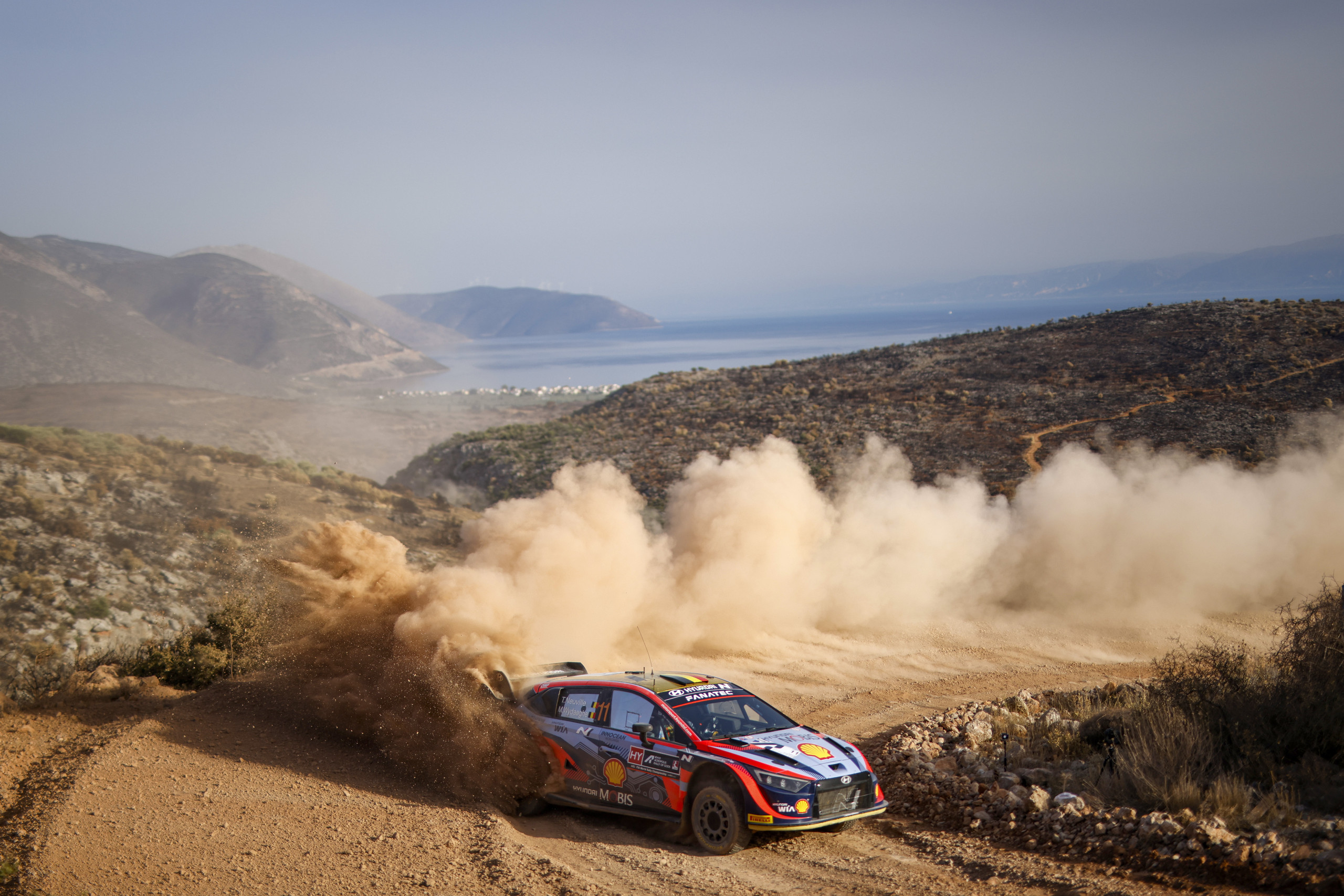 Esapekka Lappi
After Safari Rally Kenya, Acropolis Rally is the toughest event of the season. It hasn't been too gruelling in previous years as they have made a lot of repairs to the roads. However, it is either really tough or very hot, and sometimes it's even both, and that is what makes this rally special. It's very demanding for the tyres and brakes, and the drivers as well, as we have to keep hydrated. You need to stay out of trouble and try to keep the car on the clean lines to get maximum grip all the time. The goal is to make it onto the podium. That's where I want to be on Sunday, so this needs to be what we push for."
Dani Sordo
"Acropolis Rally is really rough, which is becoming more typical for these types of gravel rallies. In general, there is a lot of grip because the surface is quite hard on the tyres. Usually, we run the car a little higher in Greece than at other events because of the surface and the stones. It's not a big change, but it just gives a little more protection to the car. We are expecting hot weather which will also add to the challenge. However, we don't have any particular preparations for this, we just need to drink a little bit more water and battle through it. It would be amazing this year to repeat our 1-2-3 finish from last season, but our goal is to just get the best out of the car, keep it clean and score as many points as we can."
M-Sport Ford WRT
Ott Tänak
"It's been nice to have a few weeks off training and to get my mind fresh and ready for the last four events. Greece will be tough for us and the car as well, but I'm looking forward to push there. We will put all in to finish the year with great emotions!"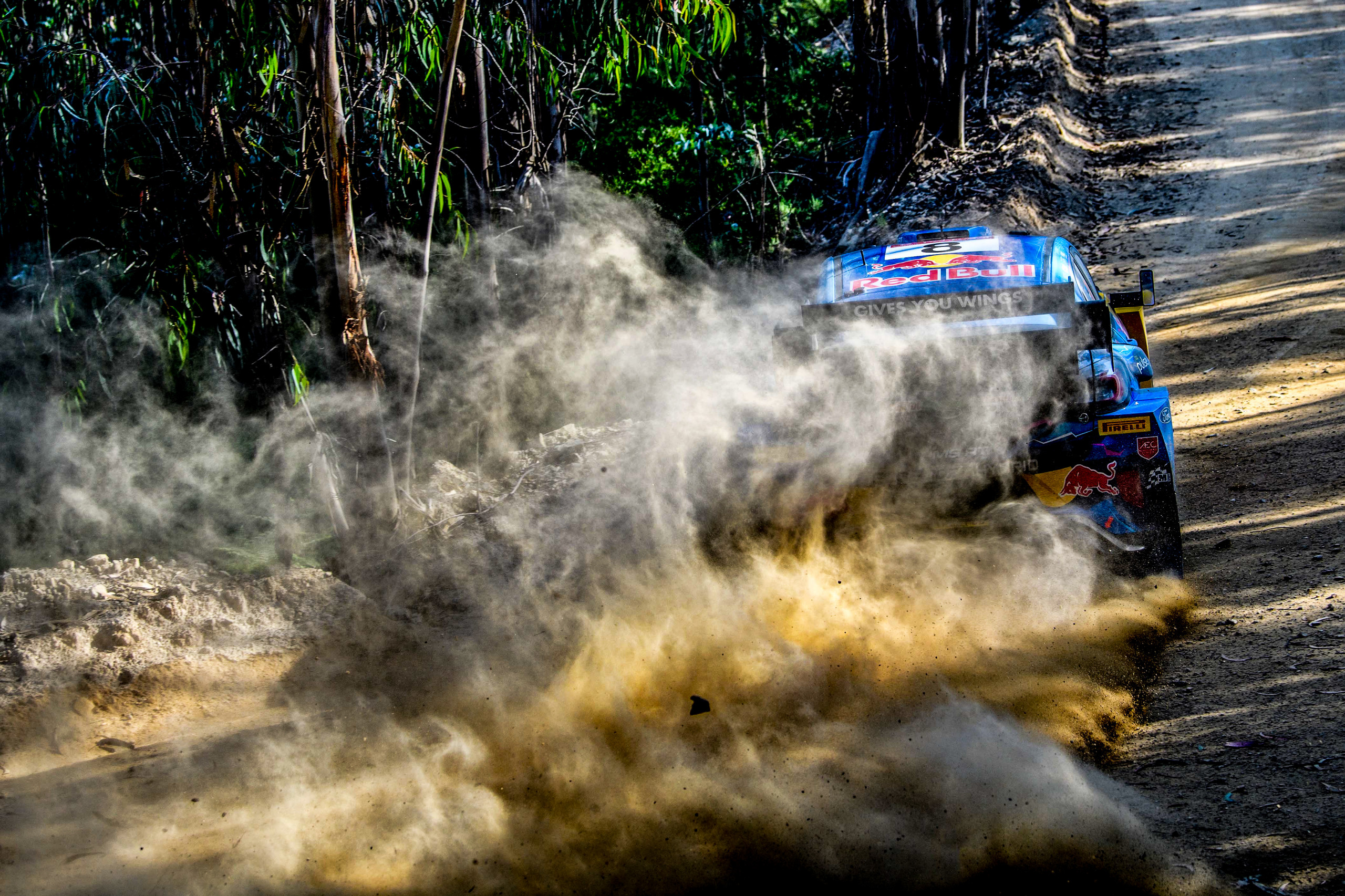 Pierre-Louis Loubet
"Going back to Greece after what happened last year is a fantastic feeling; after leading the rally and getting my first stage wins there in 2022. It was a great souvenir and a really strong event for us. So I hope we can do the same again and this time make the podium! So, let's see, the feeling was very good in the car during the test which is a very positive thing."
Jourdan Serderidis
"Obviously I can't wait to be in the Puma's seat for my home WRC event with so many Greek fans! I will try to be at the level the event demands, I believe we have prepared this event even better than the other ones. So, I am reasonably confident to get a nice result and fight for the Greek cup, even though there are some very good Greek drivers in Rally2!"
Adrien Fourmaux
"I last did Greece in 2021 with the Fiesta WRC and I can't wait for next week. I really like this rally; it's tough when it's dry but sometimes you can get some rain in the mountains which makes it very interesting! There are a lot of spectators, it's a really famous rally because it's so tough, but I had a really nice feeling two years ago. With the long stages and the heat inside the car, it's a big challenge for everybody. But I want to enjoy this one and hope to get a good result in a very competitive field of Rally2s."
Grégoire Munster
"I'm excited to go back to Greece, we competed there last year too. We've done a few events on gravel in the Fiesta now, and the confidence is always getting better. I'm really looking forward to the rally, but not so much the temperatures! It can get really hot inside the cars, but that's just how it is!"
Robert Virves
"I'm really looking forward to getting behind the wheel again after the accident in Finland. My season so far has been a bit disappointing, in terms of my performance and results. Greece might be the last rally for me this year, so I must get myself together and deliver a proper result."
Oliver Solberg
"We know we have to win and that's what we're pushing for," said Oliver. "Of course, we're always chasing the win – it's why we are doing this sport. But right now, with the championship coming towards the end, we know we need the maximum score on these events and that's what we'll be looking for."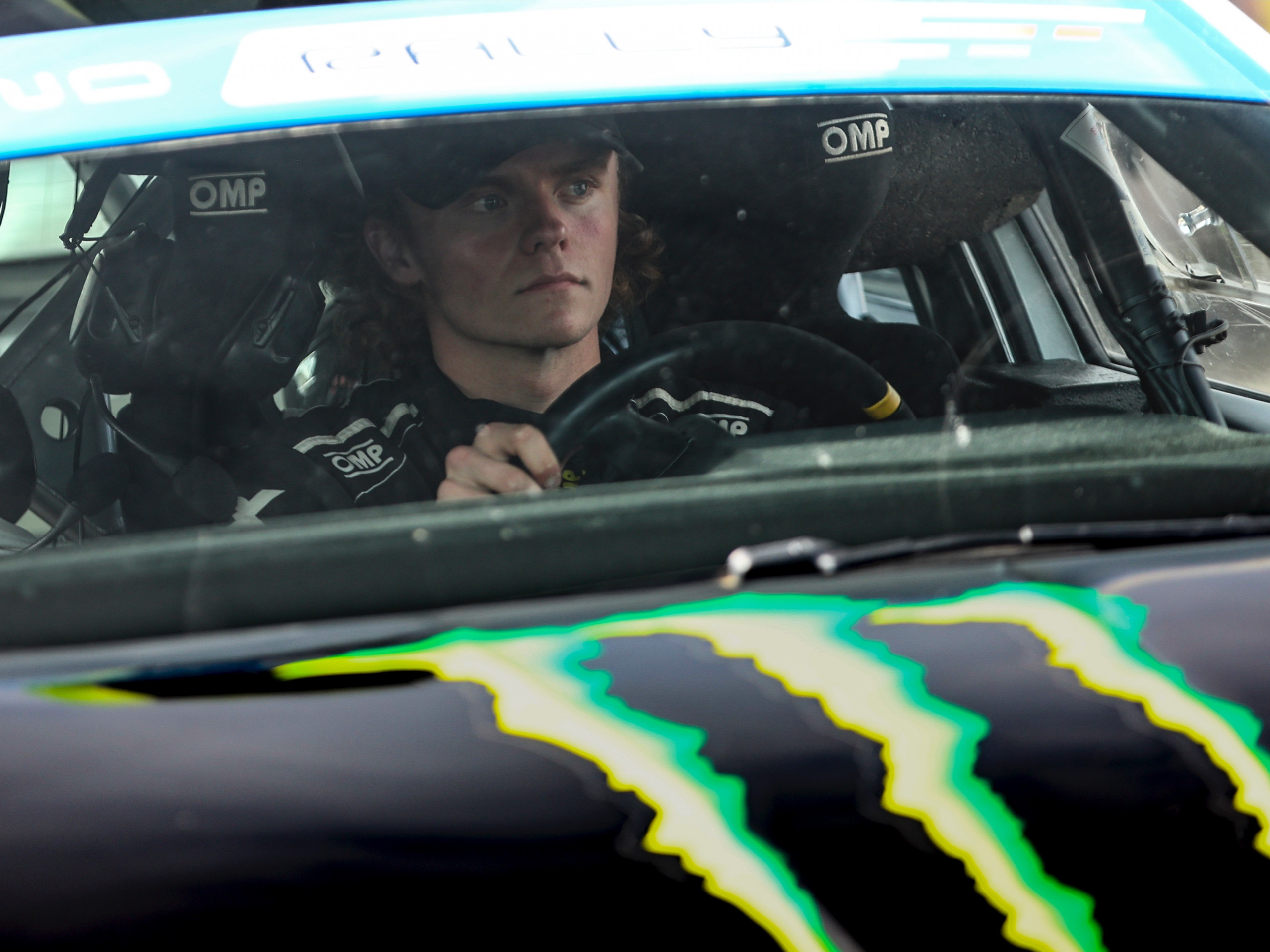 "Acropolis is definitely one of the classics," he said. "Last time out it was Finland, and this was one of the big rallies of the year and Greece is the same, but for different reasons. It's iconic because of how tough it is – to win this rally you have to take the speed and the sensible approach at the same time.
"The competition is going to be tough here, a lot of the guys around me were here last year and they have more of an idea for the roads. There are some new stages which will help but maybe it's the weather which is going to make this week even harder.
"There's a lot of talk about the storms coming and bringing a lot of rain. If that happens, it could have a big impact on the road – it will certainly make an already interesting rally even more complicated!
"I tested on Saturday and the conditions were good. The road was rough, so it's always hard to judge the speed in places like this. The car felt good and now we're ready to get going."
 Summary
The weather has been really challenging over the start of this week with torrential rain on the stages as the crews carried out recce. There are concerns over the conditions with very heavy rain and some flooding as well. News broke on Wednesday afternoon that shakedown which was due to be run on Thursday morning is cancelled. In addition, the double running of the Grammeni stage has been shorted to 9km's with the removal of 10km's from the stage.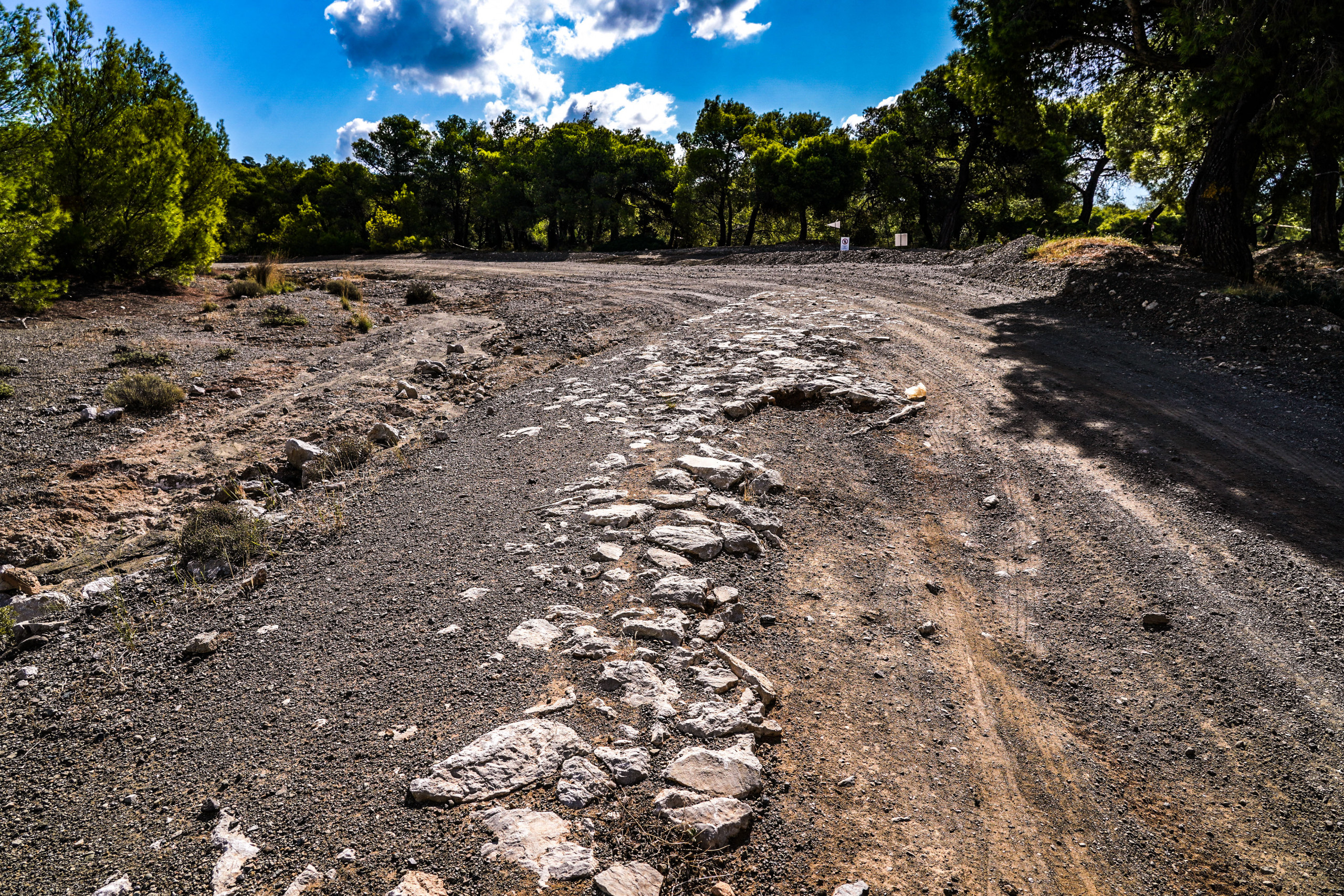 With the conditions being really challenging, anyone just having a clean weekend could win this rally and predictions are hard to make.
This will likely be a really classic event. Enjoy!