After last month's epic Safari Rally Kenya, the championship arrives back in Europe with the reigning champions leading the way. Of course, the exclusion of Thierry Neuville from the results of that rally puts Elfyn into send in the championship and also second on the road and he will surely be a threat to his teammates who lead the way. Takamoto again steps up to drive a car nominated for manufacturer points with Seb Ogier enjoying a longer holiday and missing this event.
At M-Sport, Ott will certainly be targeting a big result to get himself back into the championship battle, and will have a good road position as well, whilst his teammate Pierre-Louis will look to get more useful experience for the future.
Finally at Hyundai Thierry has not helped his championship challenge with his mistakes at the last round, and it has to be said that he's not really felt at home on these fast type of roads over the years. Will he be able to find some pace both in Estonia and Finland which is at the start in August? Esapekka has shown great pace throughout this year and could again star at the front, perhaps even lead with a great road position throughout Friday.
Here's a look at the stages.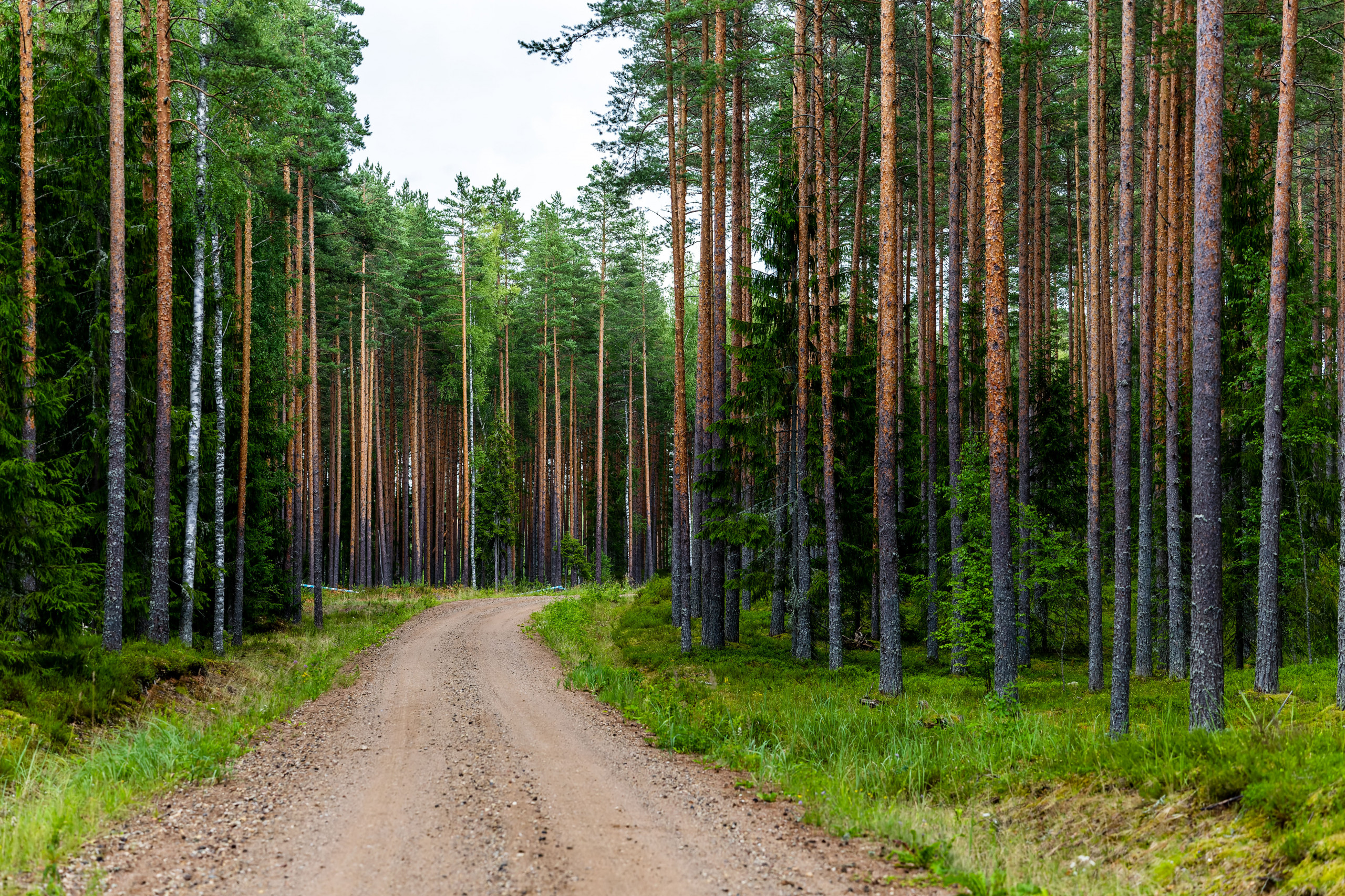 Twenty-one in total and 300km's spread across the weekend make this rally a big challenge. Friday sees the longest day with 136km's, then 102km's on Saturday and finally 61km's on Sunday.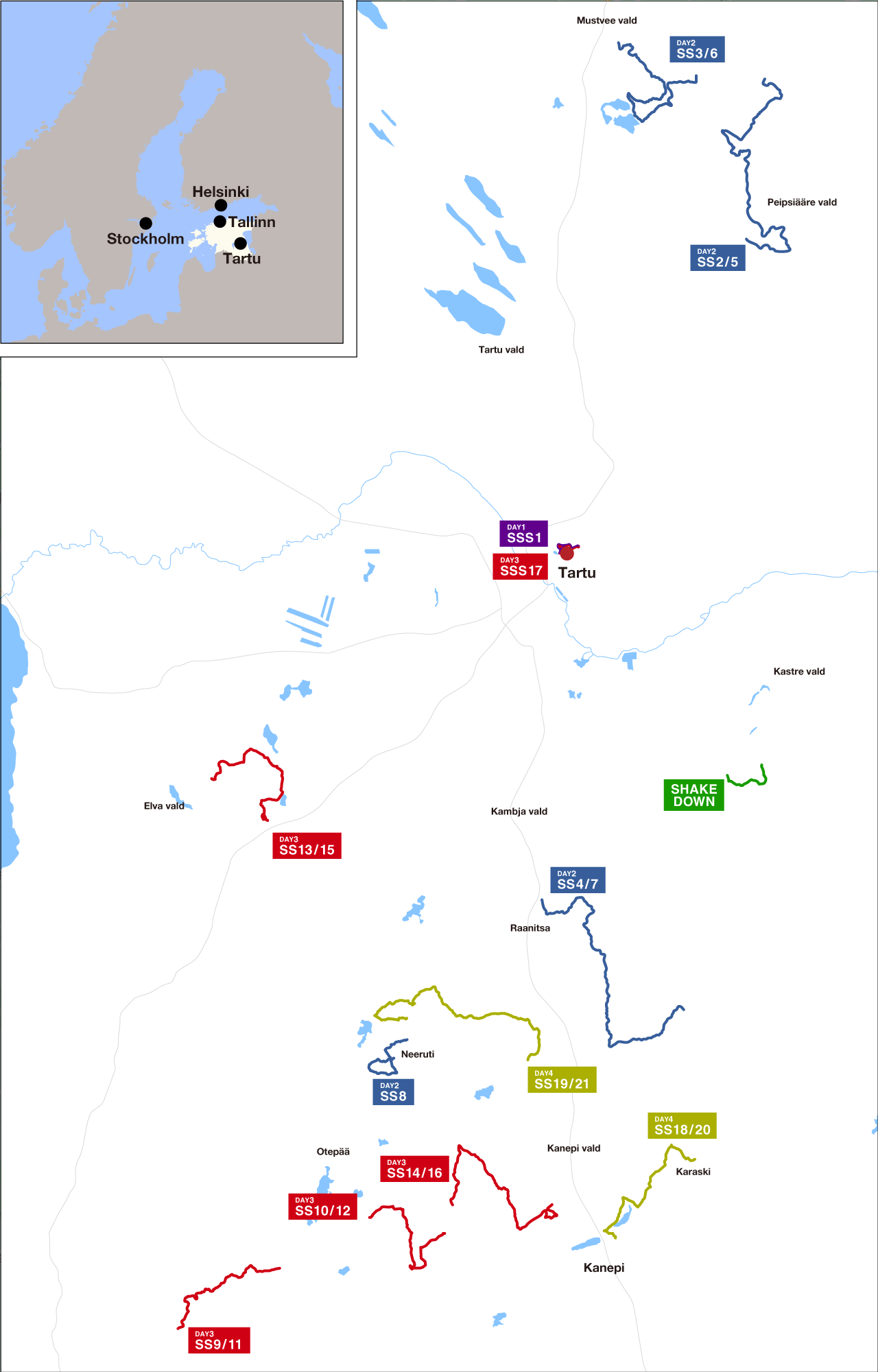 Let's hear from the drivers.
Toyota Gazoo Racing WRT
Kalle Rovanperä
"Rally Estonia is definitely one of my favourite events on the calendar. I have spent a lot of time in Estonia and the fast and flowing roads suit my driving style really well. I have good memories from the rally, and it has always been an enjoyable one for me. Even in 2020 when I didn't have much experience we could fight for the podium, and then 2021 was very special as it was our first win. Last year the weather was making a difference and I hope we can have some rain this year too, because we will be opening the road again on Friday. Like on any rally, the plan will be to aim for the win, and especially as this is one, we have been so strong on before."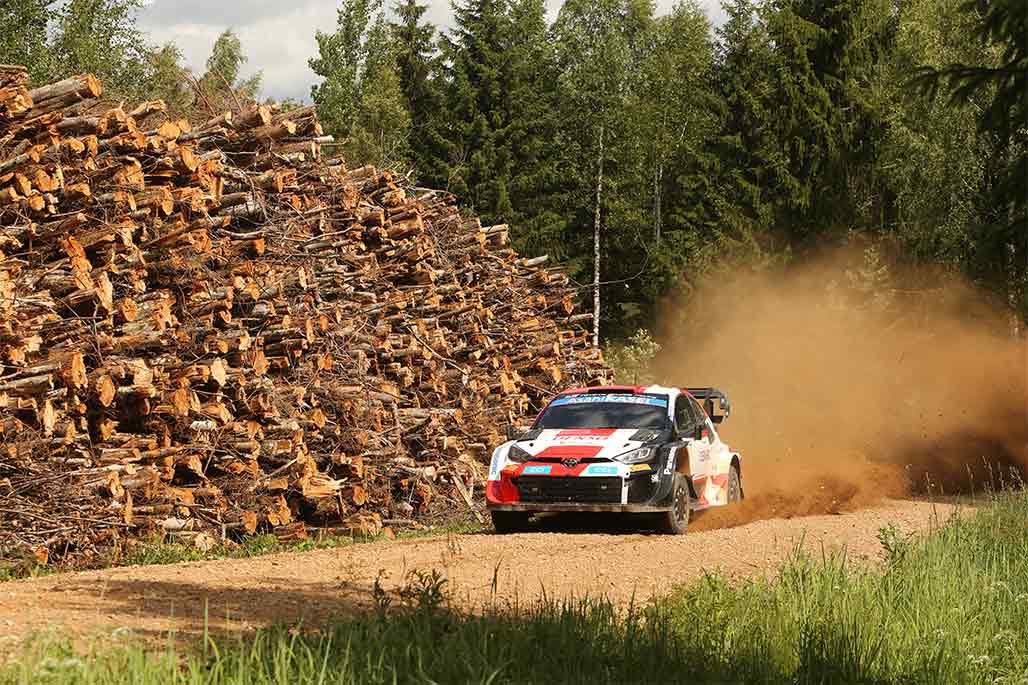 Elfyn Evans
"Estonia brings a complete change of territory and with it a change of mentality. We're coming off the back of some rough and relatively low-speed rallies and moving onto extremely high-speed and smooth gravel, and these next events are all about confidence and commitment behind the wheel. As a driver, you need to have trust in your pacenotes and also have a good feeling with the car, so we were working hard during our pre-event test last week to try and get everything right. Hopefully we can go into it feeling good from the beginning and really enjoy the driving, which is really key to performing well on a rally like this one."
Takamoto Katsuta
"I really like the kind of high-speed stages we have in Estonia and Finland. It's going to be a big challenge but I'm really looking forward to these rallies. In Estonia, the stages are very fast but there are also some really narrow and twisty sections. The surface can be quite soft sometimes, so the ruts can make the second pass of stages even more difficult: as a driver you still need to really commit but you also have to be able to manage the ruts well. I will try to do my best and I hope that I can perform well and get a good result for the team."
Hyundai Motorsport
Thierry Neuville
"Rally Estonia is a challenging event for me every year. Fast and wide roads mean the average speed is very high, so you need to really to commit to it and feel comfortable in the car. Most of the time you are running a low car, at least on the first pass. On the second pass you might have to rise the ride height because of the ruts. Generally, you need to find the balance between a stiff car to get the precision and the directivity, but also keep enough traction. It's hard to find the right balance but those are the main challenges."
Esapekka Lappi
"As everyone knows, in terms of speed this event is similar to Finland and Chile. The driving style is you are either full throttle or braking – there is no in-between. Normally in central European rallies, you need to drive a different way, but in Estonia and Finland you are full throttle and that is the biggest difference. One of the main challenges in my point of view is that road usage is not so clear; you can cut from the bushes and use the exits if there is a field. To be able to comfortably go outside of the road you have to have perfect pace notes at that speed, that is the trickiest thing to get right."
Teemu Suninen
"I'm really excited to get in the Hyundai i20 N Rally1 Hybrid, especially when it's one of my favourite rallies. I've been dreaming of it for a long time, and I've been working hard to get back to the top class so it's great to be here. Normally Rally Estonia is one of the fastest rallies on the whole calendar and it's like a sprint, so we have to drive flat out from start to finish. The surface is normally quite soft so the grip level is really high, especially on the second loop with some big ruts. My main goal is to bring some good manufacturer points, but I also need to show good pace, and if the feeling is good, then we will push for a strong result."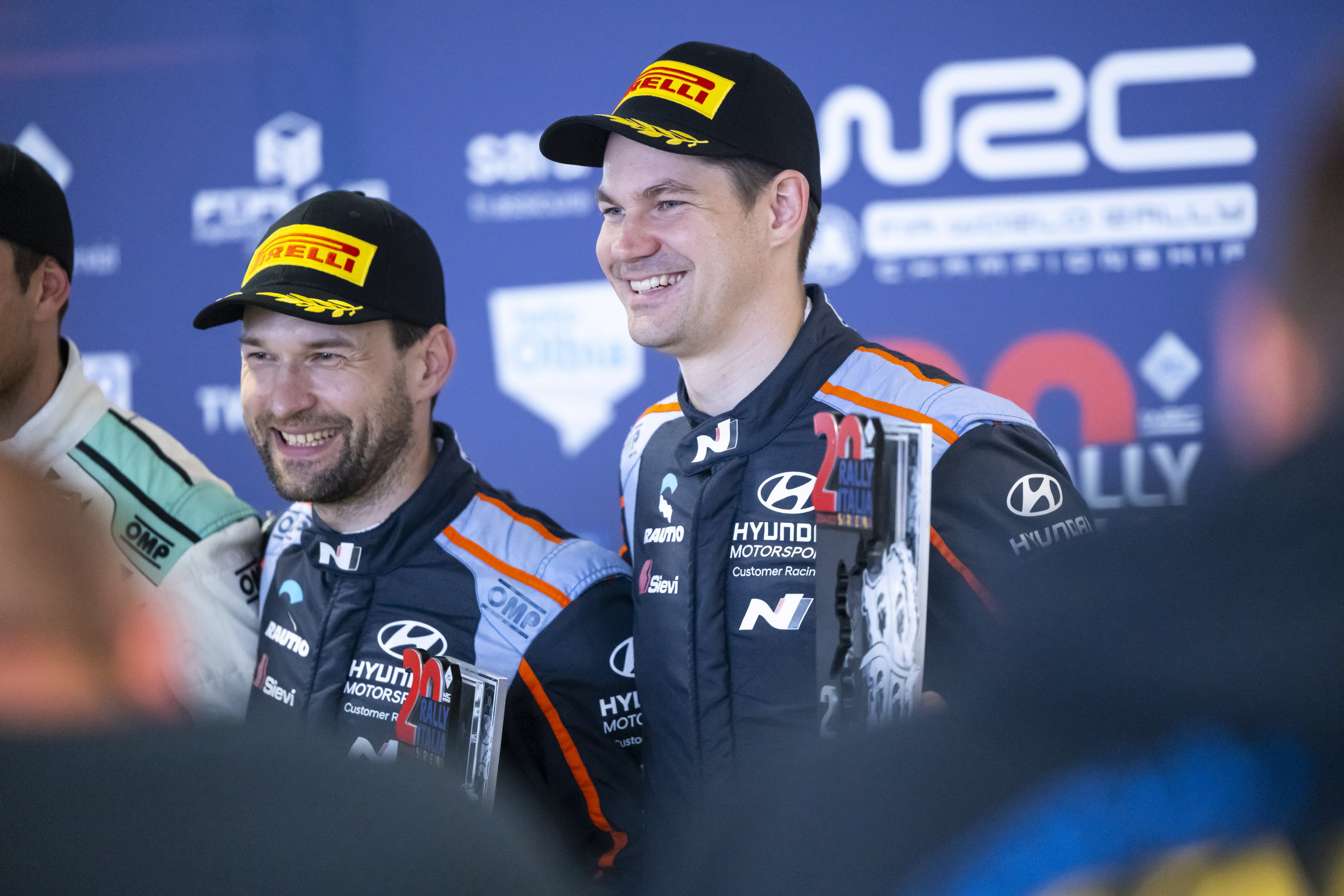 M-Sport Ford WRT
Ott Tänak
"We've had some quite intense preparations; we did a pre-event test and then a small event, so it's been a big effort to make it as good as possible for Estonia. Obviously, the next two events are purely about performance, so we're putting everything into it and we'll find out how close we get to the others.
"Now we are going into the second half of the season we're definitely not letting the championship go, so we feel like we need to increase our game and put everything in. It's going to be a short turnaround to Finland, so if something isn't quite working in Estonia the week in between will be flat out, but hopefully in Estonia we will be on a good level already."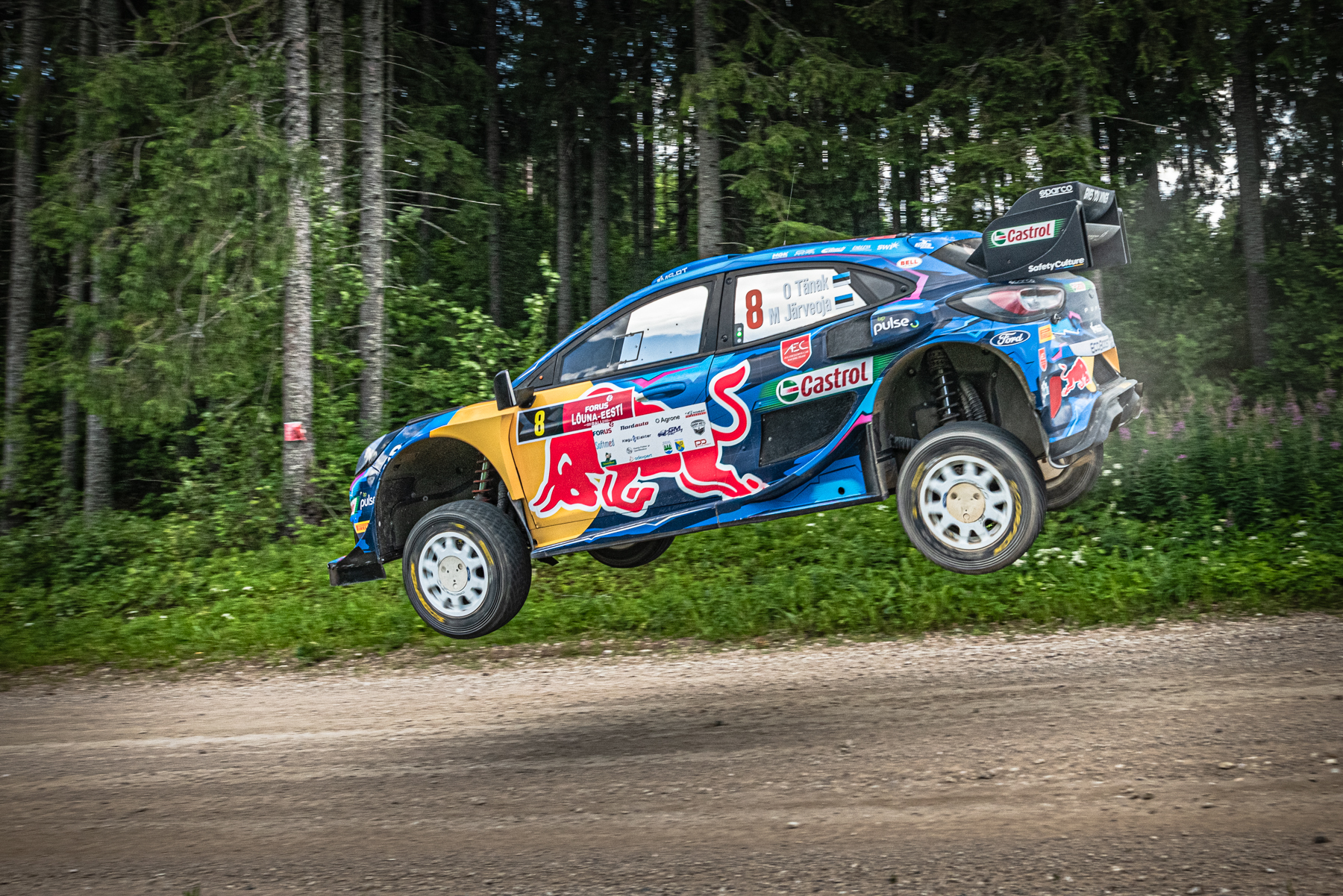 Pierre-Louis Loubet
"There are a lot of changes to be made ahead of this kind of rally. It's almost the complete opposite of what we saw in Kenya and some of the previous rallies which have been very rough! We can expect Estonia's road to be very clean and very fast.
"We will be making a lot of changes to the car's settings; the ride height, the dampers, everything really. I'm looking forward to it, it's definitely one of the most enjoyable events of the season. Because of the high speeds on straights and on corners and everywhere, it's really a great event for these Rally1 cars to showcase their power. We will try to enjoy it and hopefully achieve a good result!"
WRC2 Category
Hyundai
Emil Lindholm
"It's exciting to go into my first event in the Hyundai i20 N Rally2. It's a new team and a new car, and it's already feeling impressive so I'm confident going into Estonia. The roads are soft so they get rutted but, of course, they're super-fast – some unique road conditions. It reminds me of my home rally, so of course I like it. The target for the weekend is to enjoy the car, enjoy the roads and to do our best. I believe we have everything we need to achieve a podium in Estonia."
Fabrizio Zaldivar
"I'm ready to get back into the Hyundai i20 N Rally2 and focus on going flat-out for the rest of our campaign. There is no better rally to apply this approach than Rally Estonia, which requires you to maintain a consistent rhythm. We were disappointed with our struggles in Sardinia, so we are keen to wipe our slate clean and demonstrate what we and the car are capable of doing. If everything goes to plan, we will complete the rally without any large mistakes and hopefully score a good result."
Oliver Solberg
I really like this rally; Rally Estonia is one of the fastest rallies of the season and it's somewhere I've really enjoyed myself in the past."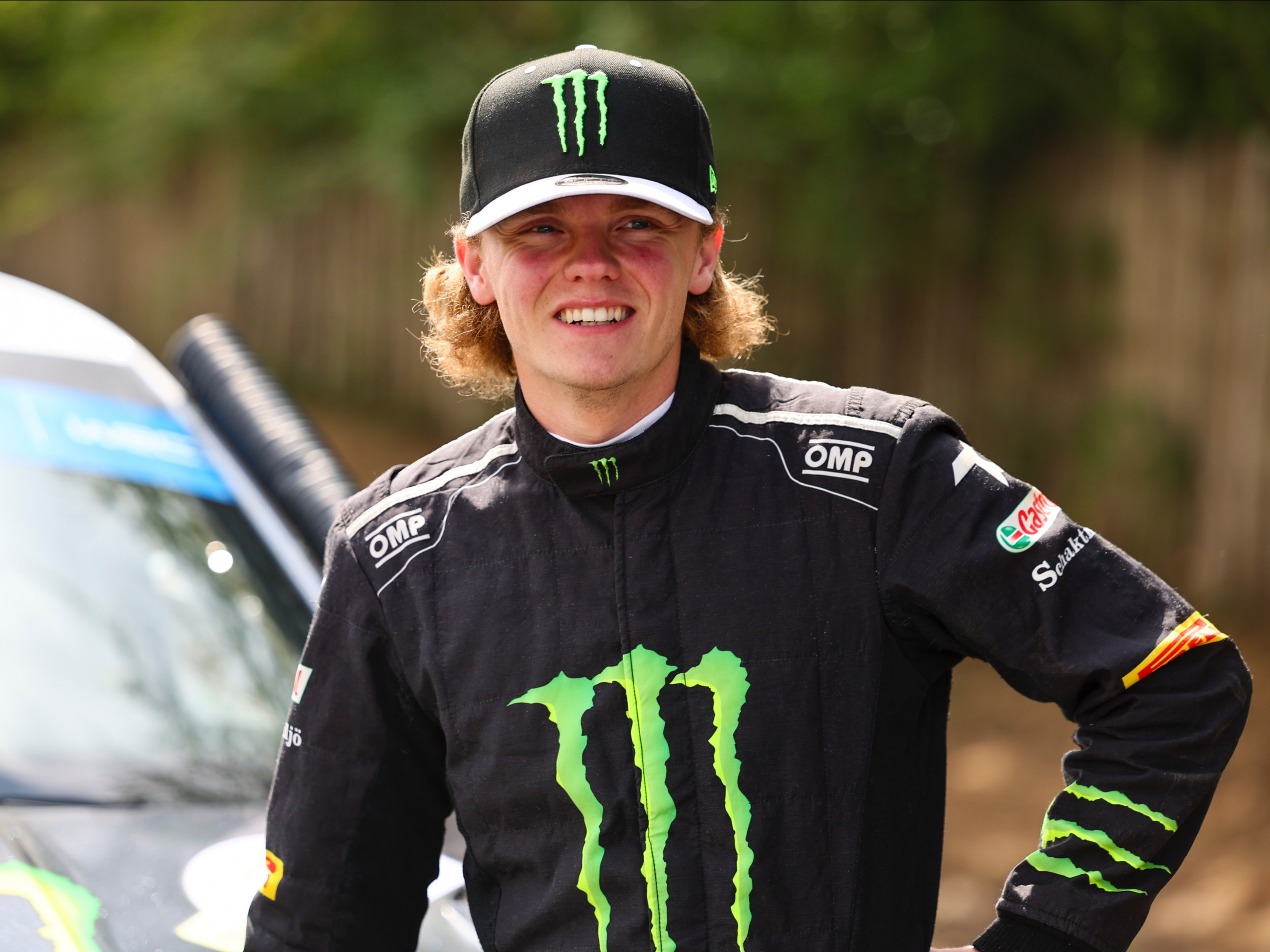 "We are allowed to take one dropped score in the championship," said Oliver. "The retirement in Italy was obviously not what we wanted and now we need to stay focused and keep a consistent speed. "
Summary
Well, we are all set for high-speed on the forest roads of Estonia! This rally will be spectacular and there will be close battles up and down the timesheets. Unfortunately, Ott and Martin will start with a five minute penalty due to needing an engine change following problems in shakedown.
Enjoy and pop back to check my daily reports.