It's time for the championship to return to gravel for the first time this season. As championship leaders, Elfyn and Scott will be hoping for rain throughout Friday's stages. This season's event has 325km's over 19 stages. The longest day is Saturday with almost 150km's of stages and also has the longest stage at 37km in length. This is rallying, not those silly mickey mouse stages. There are a couple of those stages on Friday and Saturday, but at least they are only run once each.
Let's take a look at the stages then.
Rally de Portugal begins with shakedown on Thursday before a ceremonial start that evening in Coimbra.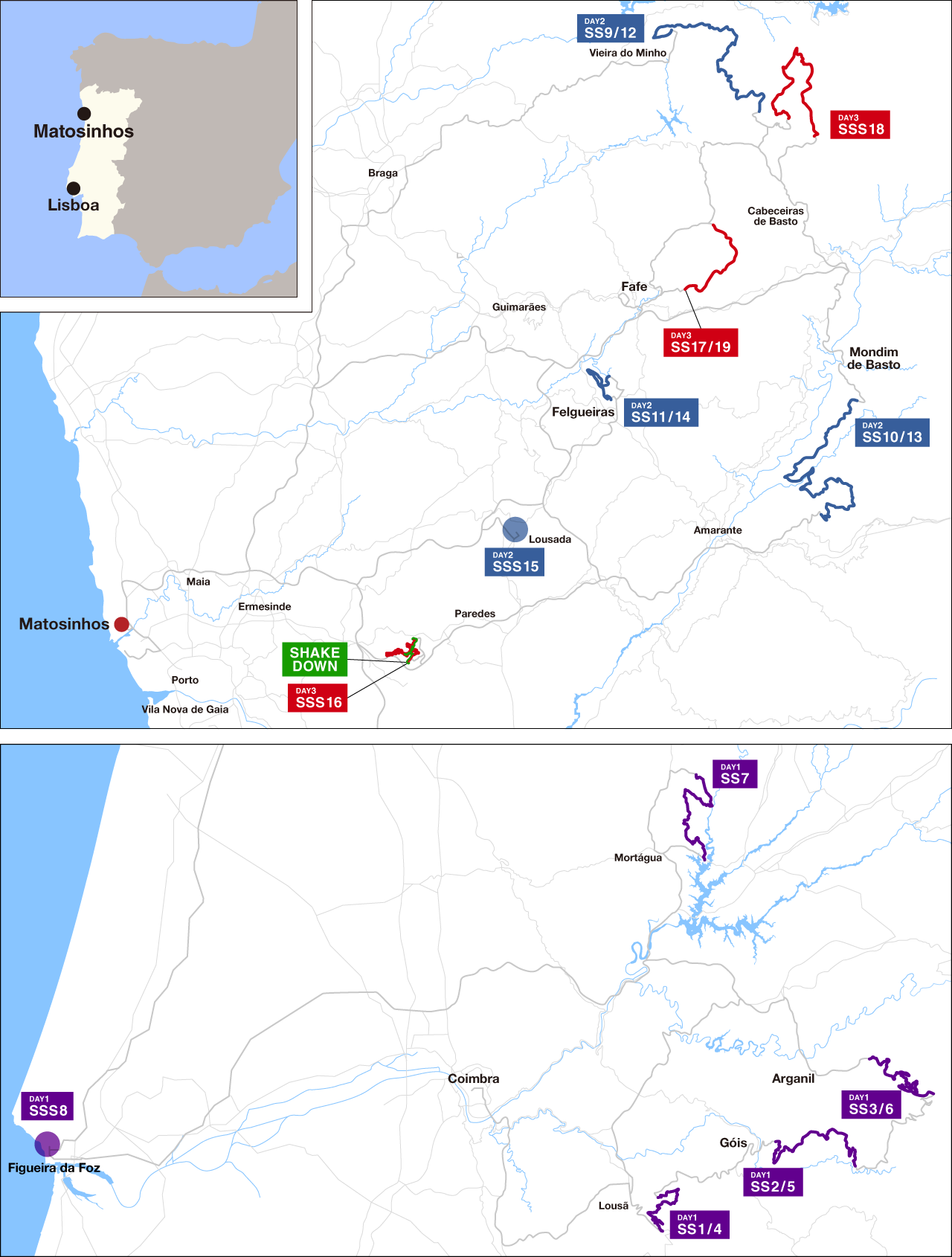 Friday's itinerary covers a competitive distance of 121.25km, featuring two runs of Lousã (12.03km), Góis (19.33km), Arganil (18.72km) followed by Mortágua (18.15km) and Figueira da Foz (2.94km).
Saturday is the longest day of the rally in length and duration, with crews taking on Vieira do Minho (26.61km), Amarante (37.24km), Felgueiras (8.81km) and Lousada (3.36km).
Sunday contains four stages – Paredes (11.05km), Cabeceiras de Basto (22.01km) and two runs of Fafe (11.18km), the latter of which acts as the event's Power Stage.
Let's also hear from the drivers.
Toyota Gazoo Racing WRT
Elfyn Evans
"Portugal is a nice rally but in recent years it has also become quite a rough one. There are sections which are really fast and flowing and fun to drive, and others where it's a challenge to look after the tyres and the car. It's definitely a mixed rally in that sense, but it's one that I enjoy. We're into a busy period now with rallies coming thick and fast, and Portugal is the start of a string of gravel events. Now that we were successful in Croatia, we will have the job of opening the road, but I'm sure that is something that is going to swing back and forth between the drivers a few times over the next rallies. We will just have to try and maximise our performance in the loose conditions we will face on Friday and see what's possible."
Kalle Rovanperä
"I'm really happy to be going back to Portugal. It has always been an event that I have liked quite a lot, and last year we were able to win it even though we were starting as the first car on the road. It's a rally that as drivers we all know fairly well with some legendary stages, so the pace is always high and it should be quite an equal fight. The start of our year has not been perfect – I was aiming for bigger results – but we are still very much in this close championship fight: I don't think it has been so tight after four rounds for a very long time. This series of gravel events will not be easy but we're going to continue to push hard and hopefully get good results."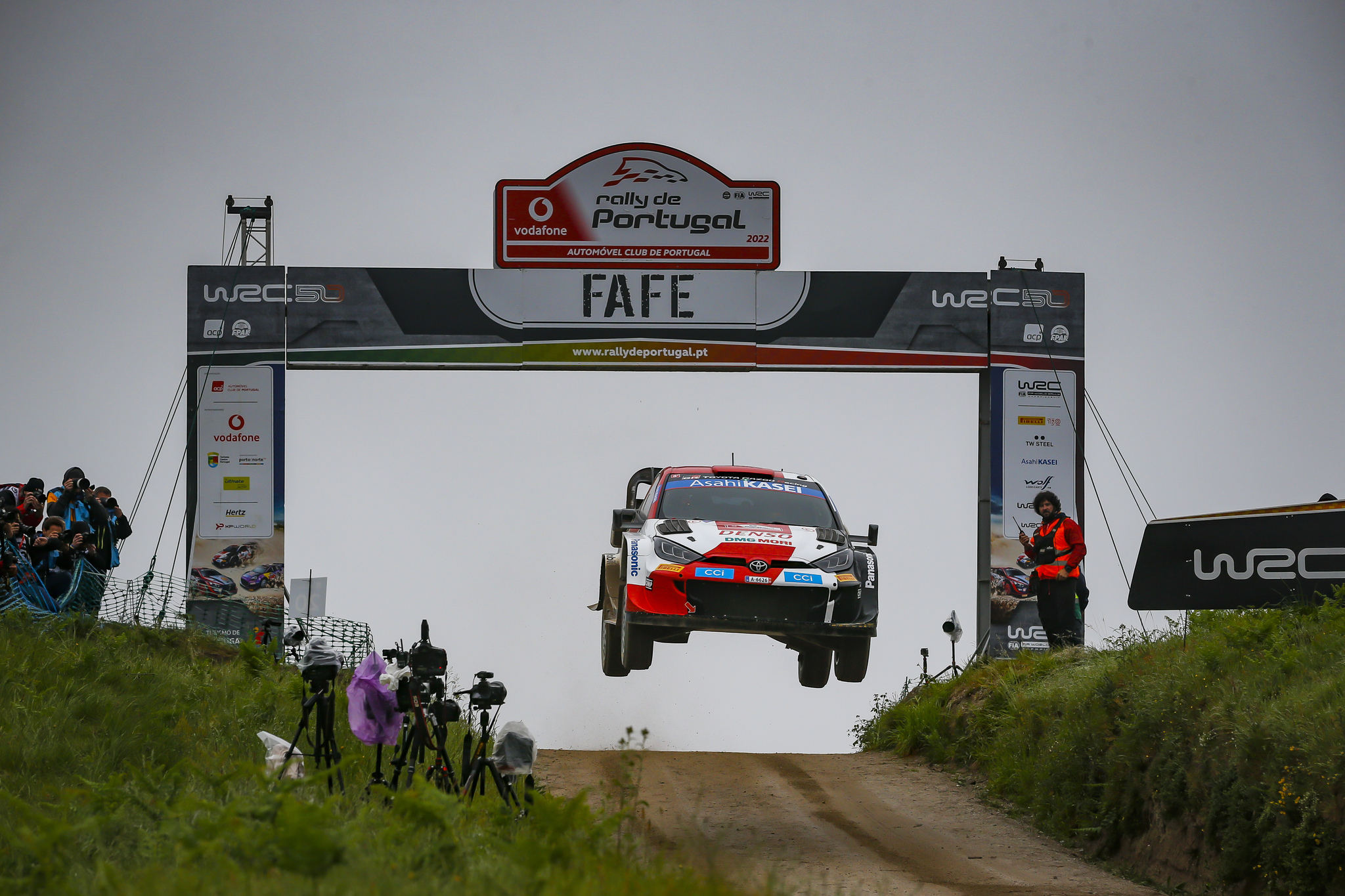 Takamoto Katsuta
"I'm really looking forward to Portugal. In the last two years I finished fourth there, and last year especially I was very close to the podium. In the end, I wasn't able to take it – we missed out by just two seconds – so this year I will try to achieve that. It will be a big challenge, but I think it's possible. The beginning of this year has not been what I wanted, but I have always had a good feeling with the car. It's developing every single time and we had a good test, so hopefully our hard work pays off for these next rallies. In Portugal I like the stages and I feel very comfortable there, so I just need to push myself and I'm sure we can have a good weekend."
Hyundai Motorsport
Thierry Neuville
"It is easier to prepare for a rally where you know what is coming, especially with years of experience – we've had dry and very hot conditions, but also faced cold and rain there too. Often you have done most of the stages both ways and many times. However even the rallies we know well always have new elements, which requires a lot of preparation and work ahead of the event. We need to know what awaits us, exactly where we are going and most of the time, we need to have this before the pre-event test to make it as efficient as possible. I do expect Portugal to be one of the easier gravel, rallies we will go to this year. The atmosphere first and foremost really stands out, there is always a huge amount, of spectators. We have the iconic Fafe jump, some really sandy roads, hard-based stages around Amarante, and it's great to have so many enthusiastic fans there with us."
Esapekka Lappi
"Whenever you think of Portugal, you might think it's not that difficult or such a challenge for the car, but you always end up in a situation on the second pass where it is really, really rough. You fall into the mindset that it is a smooth rally, and it isn't and it can catch you out. On the second run of a stage there are a lot of loose rocks and big ruts in some places. It's definitely an event that I enjoy – it is what I would call 'medium fast', so not as slow as Sardinia for example. There is also some tarmac sections in this rally that are quite fast, and of course Sunday in Fafe is always a highlight with the gravel banks next to you. It's a unique rally. It was emotional to finish on the podium in Croatia, but it was special to do it for Craig. We hope we can carry that momentum forward with us into Portugal."
Dani Sordo
"Rally de Portugal is always special. The roads have always been really nice, and the spectators travel from all over Portugal and Spain; they make the event really special. Last year we saw that the roads had become a little bit more rough and we were suffering a lot with the temperatures, it was really hot in the rally. The rally is known for a good evolution of the stages between the first and second pass, you have more grip, but they are more rough, which was risky for the cars, tyres and even the rims last year. It would be amazing to finish on the podium again next weekend; we felt we had the pace and potential in Mexico, so we want to be back in the fight for the top-three in Portugal."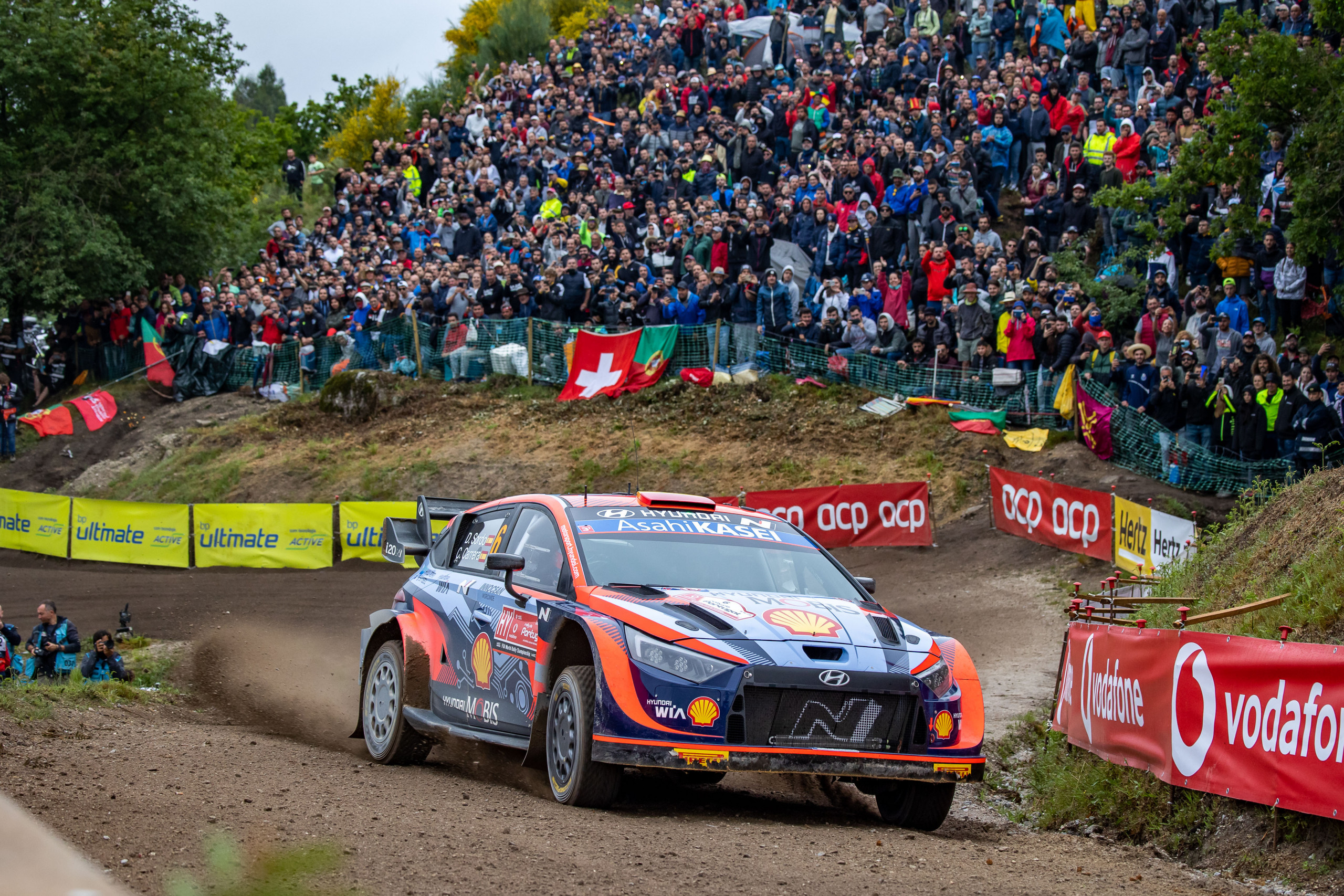 M-Sport Ford WRT
Ott Tänak
"We are going now into gravel season where things are starting to get more serious in terms of championship competition. After our pre-event test we are still a bit behind in a few places, but guys are working hard to find ways for improvements, and we still have shakedown to test the final details.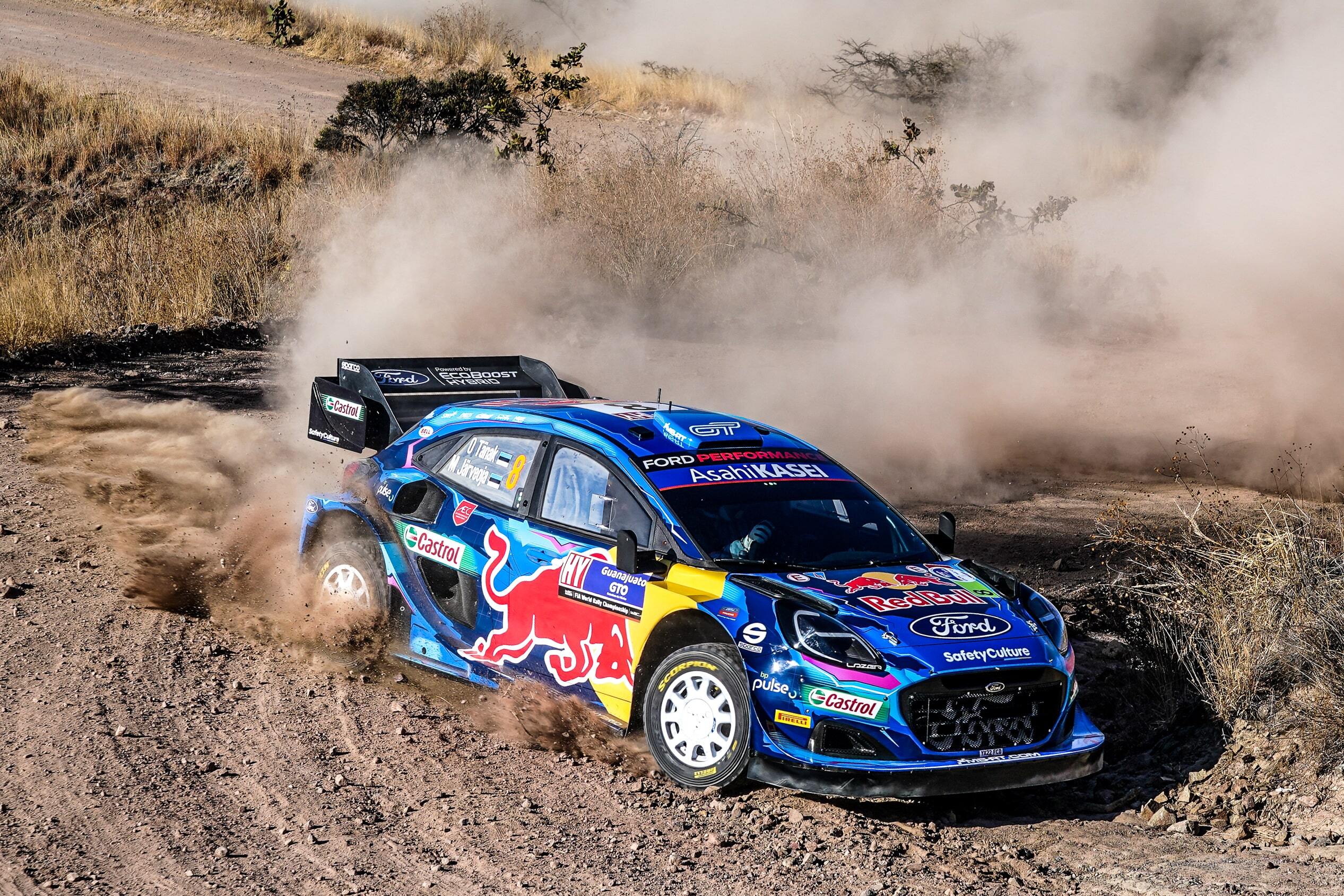 We did see in Mexico that our competitors are strong on gravel, and we have some areas where we need to improve over the next few races. Portugal is generally a fast event with quite a sandy surface. Some of the second loops of stages can be very rough and demanding. We are looking to reduce our gap to the fastest guys and let's give it a go to stay in the championship fight!"
Pierre-Louis Loubet
"I'm very happy to be going to Portugal, it's my favourite rally where I have better experience, I've already done it quite a few times! The target will be to get a good result there, last year this was my first rally on gravel with the team and the speed was there without the experience. I'm sure we can do some great things this year."
WRC2 Category
Hyundai
Teemu Suninen
"I am really looking forward to getting back to behind wheel of the Hyundai i20 N Rally2. It has been a long time since Rally Sweden and a lot has happened during that time, but I feel even more that when we have chance to drive, I want to do it well. Rally de Portugal has always been one of my favourite events. It was where I got my first podium in only my sixth WRC event. It is the first gravel rally where we can start to see our performance compared to others. The stages are well known, conditions are normally really good, and we can push to the absolute limit and enjoy rallying. The top of the WRC2 championship is very tight, and there are so many good drivers. It will be a fight for tenths of seconds and tyre choices will be extremely important; there is no room to give away any time. I hope we can deliver a win for me and the team."
Fabrizio Zaldivar
"I think Rally de Portugal and I have some unfinished business. The Hyundai i20 N Rally2 was very strong at this event last year, so we know we have a competitive car heading into the event. My mission is to pull everything together in Portugal and demonstrate the potential we have and bring home a strong result. We are up against some very talented competitors, and it won't be easy, but we are determined to fight and bring home important championship points."
M-Sport
Adrien Fourmaux, WRC2 driver
"This will be my third time in Portugal, but my first in a Rally2 car. It's a really nice rally, very famous with a lot of spectators coming to watch; I really love the atmosphere of this rally. We will be back out on gravel, which is a good thing because I like the surface and I hope we will see some good pace like we did in Mexico. We're hoping for a good result and we're working very hard to achieve it."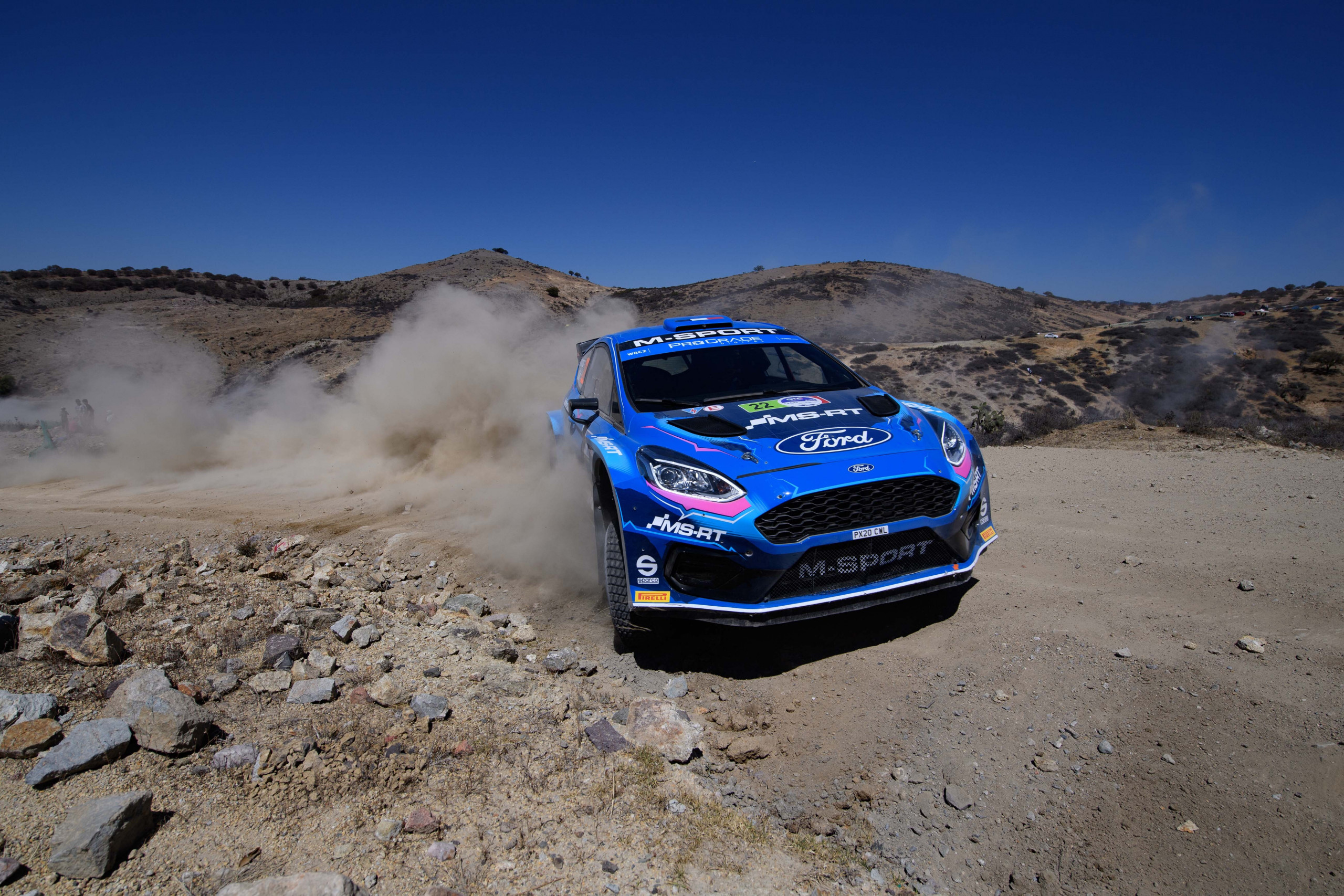 Grégoire Munster, WRC2 driver
"We are heading into a series of events that Louis and I have never done before, Portugal followed by Sardinia and Kenya. So, it'll be a period of discovery and quite interesting. Portugal will be our first WRC2 event on gravel with the Fiesta Rally2, so we're looking forward to it. We will do a small event in the south of France to prepare this weekend. I'm looking forward to making our first proper outing on gravel, and we hope to enjoy it."
Robert Virves, WRC2 driver
"I'm excited to do my second rally with M-Sport in the Fiesta Rally2 this season, we set some good groundwork in Sweden and hope to do the same in Portugal. We have some experience here already, competing in the ERC round back in March, so we have the opportunity to set competitive times and develop our learning with the car."
Toksport Skoda
Oliver Solberg
"I love this place, the spectators are just incredible, there are always so many of them and they bring such a nice atmosphere. The place where we are competing, around Porto and in the north of the country, rallying is such a big thing. Everywhere we go, everybody is waving and cheering us on. It's super-cool.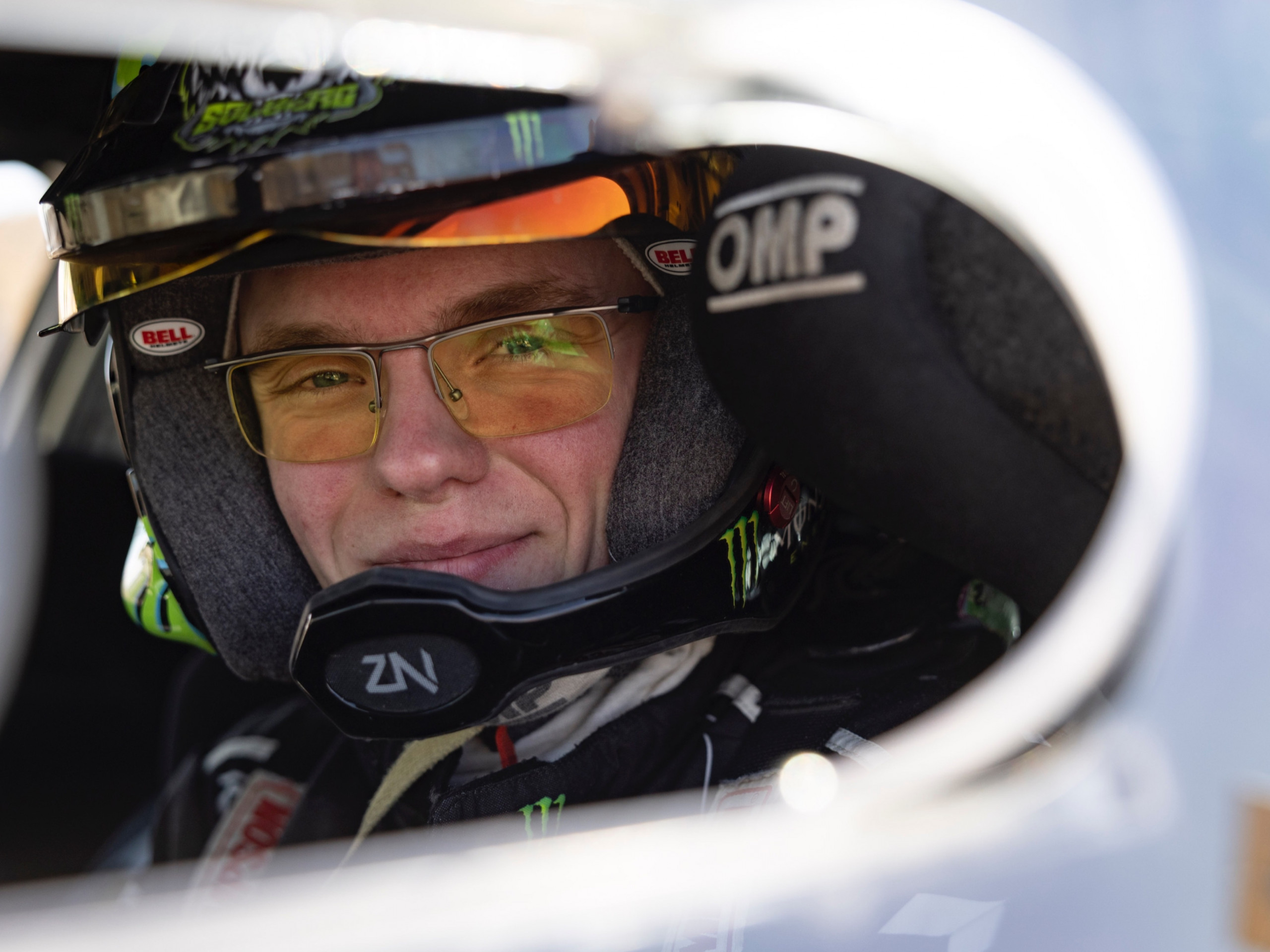 "Winning in Sweden was a great way to start our WRC2 season in our Toksport Škoda," said Oliver. "And that's what we have to be aiming for in Portugal, but it's going to be tough. I think the entry for next week is probably the strongest I've ever seen for a WRC2 round. There are so many big names around!
"The fight for the championship is already really tight with Yohan [Rossel] and my Toksport team-mates, but then we have Andreas [Mikkelsen], Kris [Meeke] and Nasser [Al-Attiyah] coming as well. I think there's more than 40 cars on the entry list in WRC2 – that's amazing!"
The route for the event includes the usual classic stages like Lousã, Amarante and, of course, the final day challenge that is Fafe.
"Fafe is special, to come over those famous jumps and see so many people is crazy. It's one of the most special sections we drive in the season. The stages in Portugal are tough though. The road's usually quite soft, which means they can get a little bit rutted – but we also get some rocks being pulled out into the road. You have to take care, that's for sure.
Summary
If the stages are dry, then a good result for Elfyn will be to score a podium. It's fair to say that opening the road on Friday will be a huge challenge, but the Welshman has the experience to know when to push and when to get through the stages. His teammate and the world champion knows how to win this rally and will definitely be on the pace as well.
Ott Tanak will also be right there I suspect, and it will be interesting to see if his younger teammate can set some good pace and stage times.
Thierry is a former winner as well and has taken a number of podiums over the years. He will hope to be on the pace from the start and if that is the case, then he will definitely be in the top positions. His teammate, Dani took third last year behind the two Toyota's as well and will definitely be on the pace if he is comfortable. Their Finnish teammate has also gone well in Portugal in the past and of course was leading in Mexico before the crash that took them out of the fight.
Enjoy the rally!