The Olympus Rally has ended, marking the end of the third round of the 2023 Green APU American Rally Association season. Brandon Semenuk would take a dominant win once again.
Semenuk Wins His Third Straight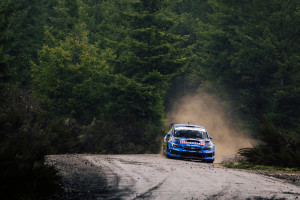 Brandon Semenuk would take home his third straight win of the 2023 Green APU American Rally Association season at Olympus. Semenuk now leads the championship by a 35-point lead. Now this may seem like a large points lead, and you'd be correct, but this is rally and anything is possible. Brandon Semenuk knows that better than anybody else, as he has had it happen to him in the past. If Semenuk continues to drive at this pace he should have the championship clinched by the end of the New England Forest Rally.
Lia Wins Her First
Lia Block would take her first O2WD class win at Olympus. This will likely be the first of many wins for the 16-year-old Block. This is only Lia's second year of rallying and only her second event in the Subaru BRZ she's running this season. She's gonna have a fight on her hands the rest of the season if she wants to take the O2WD Championship home. As Lia will have to fend off more experienced drivers such as David Clark and Micah Nickelson to achieve this.
Two Blocks In The Top 10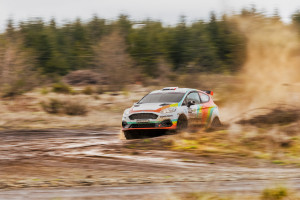 Both Lia and Lucy Block would finish in the top 10 at Olympus. With Lia finishing seventh overall and Lucy finishing ninth. This is the first time this has happened this season and it likely won't be the last. As both drivers have what it takes to consistently finish in the top 10 at every event in which they attend.
Bailey Came To Play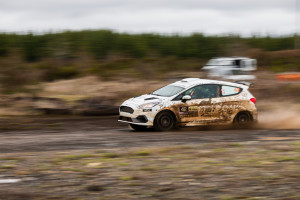 Jason Bailey would put on a show at the Olympus Rally. With the Canadian finishing fourth overall and first in the L4WD class. Bailey will be one to keep an eye on for the LN4 Drivers Championship, as he currently sits second, 10 points back from Matthew Dickinson who leads the championship. Although Bailey isn't actively chasing the title as the ARA isn't his primary focus.
Bad Luck Continues For Williams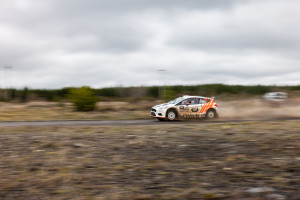 Tom Williams would, unfortunately, be forced to retire from his second straight event. As Williams would be forced to retire from The Rally In The 100 Acre Wood due to a turbo issue. This would ultimately cost him what would've probably been a RC2 class win. At Olympus, Williams would be forced to retire on the final stage of the event. This would come as a result of Williams rolling his car after a 11G impact. Williams car would end up blocking the road causing both Patrick Gruszka and Jeff Seehorn to transit the rest of the stage, causing both drivers to get the same time as Brandon Semenuk. Therefore causing a three-way tie for first on the stage, meaning all three drivers would get the 5 extra championship points.
Living Up To Its Reputation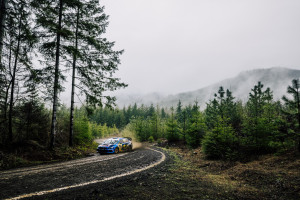 The Olympus Rally has gained a reputation for being one of the harder events on the American Rally Association calendar. As the event takes place through mostly forest and logging roads and are very technical in nature. It's an event that can reward those willing to take a risk, but some risks may end your rally early. Olympus is an unforgiving event, as one wrong move could spell the end of your event. We saw this a few times this weekend, as 34 drivers would retire at the event at some point. With retirement reasons varying from a little mechanical failure to their car burning to the ground. Stage DNFs would cause 30 out of the total 38 retirements. The remaining 9 would be caused by 7 mechanical retirements and 1 MPL retirement. It's worth noting a DNF retirement can mean basically anything, as it just means the driver didn't finish the stage. In some cases, this could mean the DNF is due to an off while in other cases it could be caused by a mechanical issue, or in rare cases the car burning to the ground. 
Photography Credits
© Trevor Lyden, Subaru.com/motorsports, 2023
Hunter Courtin, Coachworksphoto: Instagram
Travis Gallatin, Gallatin Images: Instagram