Well, just 56km's over four stages were ahead of the crews with two runs of each stage. This first started before the dawn, with the cars blasting through with their light pods ablaze. Gus Greensmith's Puma had been rebuilt and was first to start.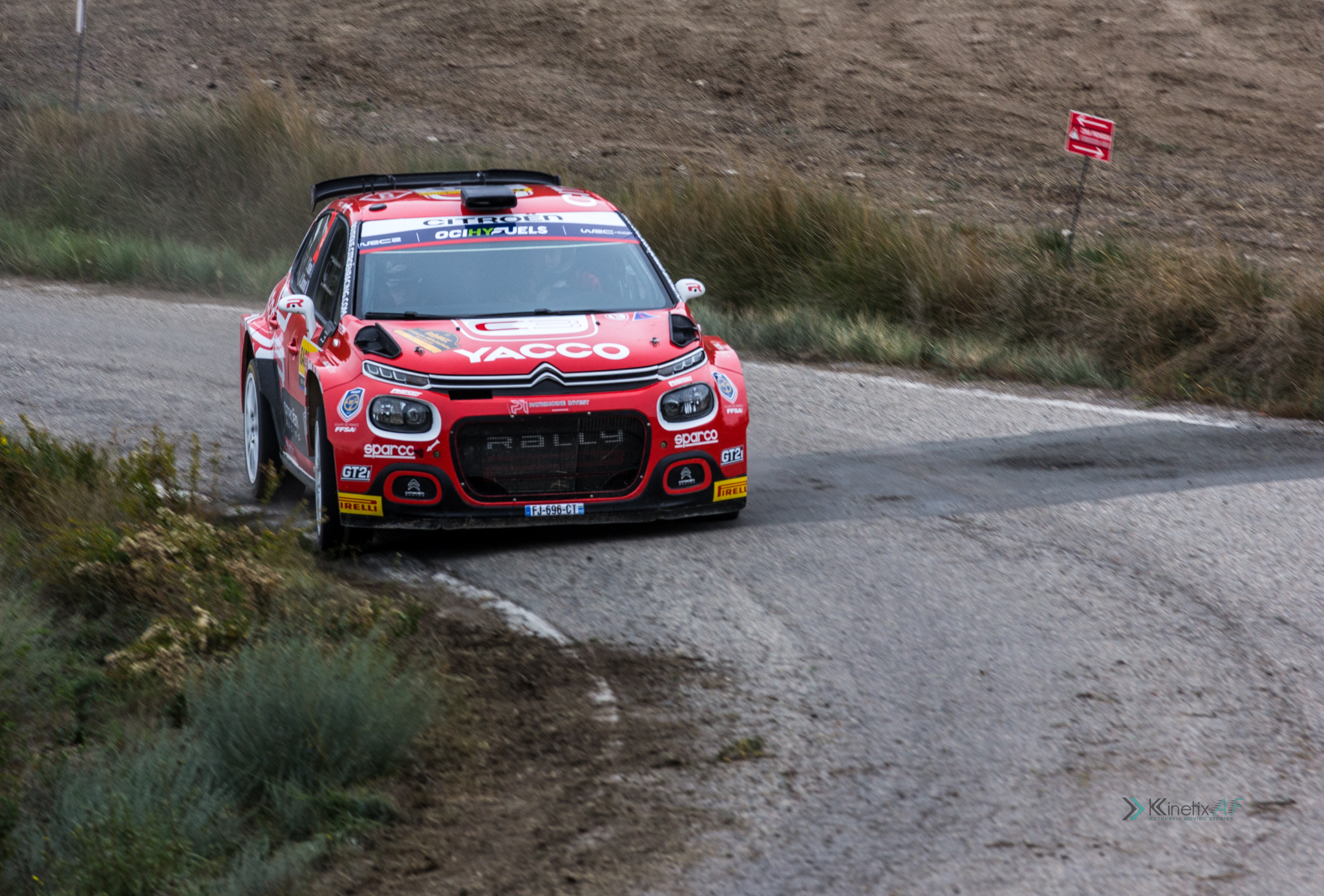 First up was SS16 Pratdip 1 – 12.15 km and Dani set the fastest time from Thierry and Kalle. The Spaniard was really in the groove and feeling very confidant with his i20! Further back in the standings and at the head of the WRC2 standings was Teemu Suninen in his Rally2 spec i20. He was fastest overall in the category from Yohan Rossel. There was drama for Elfyn who reported at the end of the stage that there were pigs in the road and he was sure that he'd hit one of them.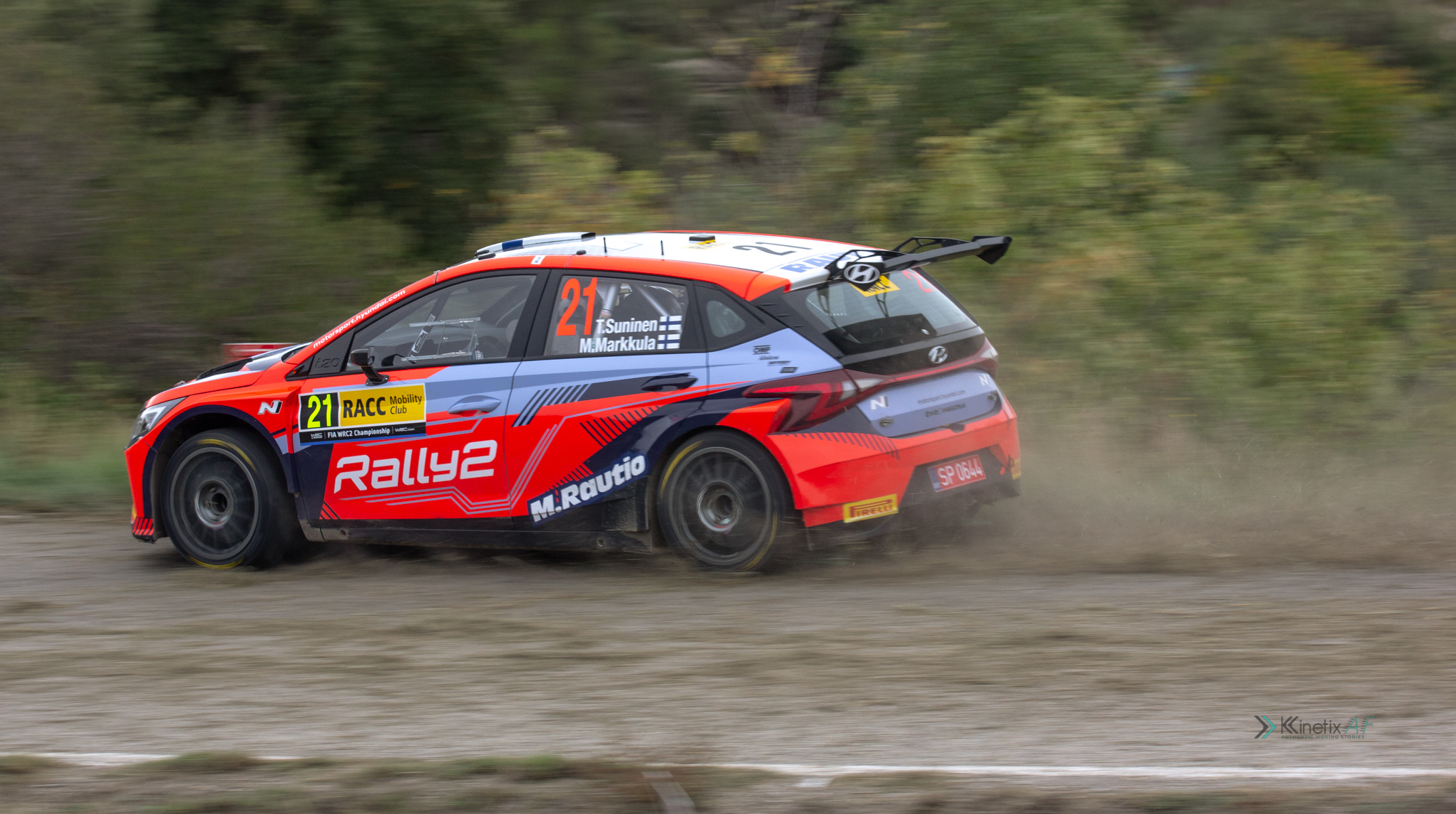 Next up was SS17 Riudecanyes 1 – 15.90 km and there was drama for three of the crews! Thierry was fastest from Seb and Dani. Meanwhile Craig had a off following getting a puncture from a drain cover that was on the inside of a left-hand corner, then Elfyn ran over some of the debris that was pulled onto the road and got his own puncture. Finally, Kalle also got a puncture, again at the same spot, but it went down nearer to the end of the stage and he didn't lose so much time as a result.
After the break and service, the second running of SS18 Pratdip 2 – 12.15 km. Seb was fastest from Thierry and Ott. The M-Sport crews were enjoying themselves with all reporting a great drive at the end and Pierre-Louis saying that he preferred driving in the daylight. The top three fastest WRC2 crews were Emil, Teemu and Georg.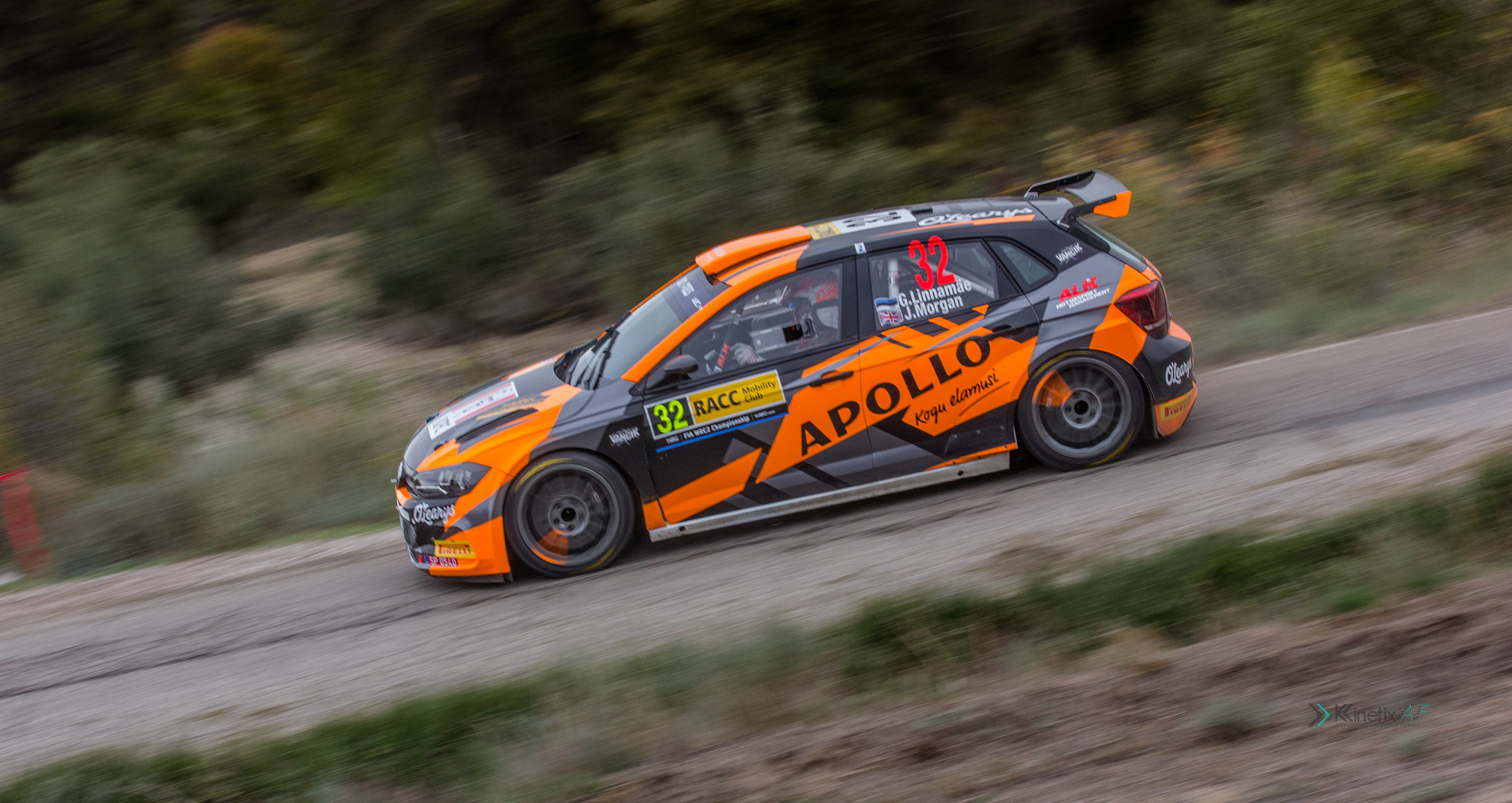 The final stage then, SS19 Riudecanyes 2 [Power Stage] – 15.90 km. The top five fastest were Seb, Thierry, Kalle, Ott and Takamoto. In fact, Elfyn set the same time as Takamoto, but as the Japanese driver set the time first, he got the nod for the final power stage point. This stage also saw the final time that Craig and Paul would compete together after 25 WRC rallies. A huge moment for the duo.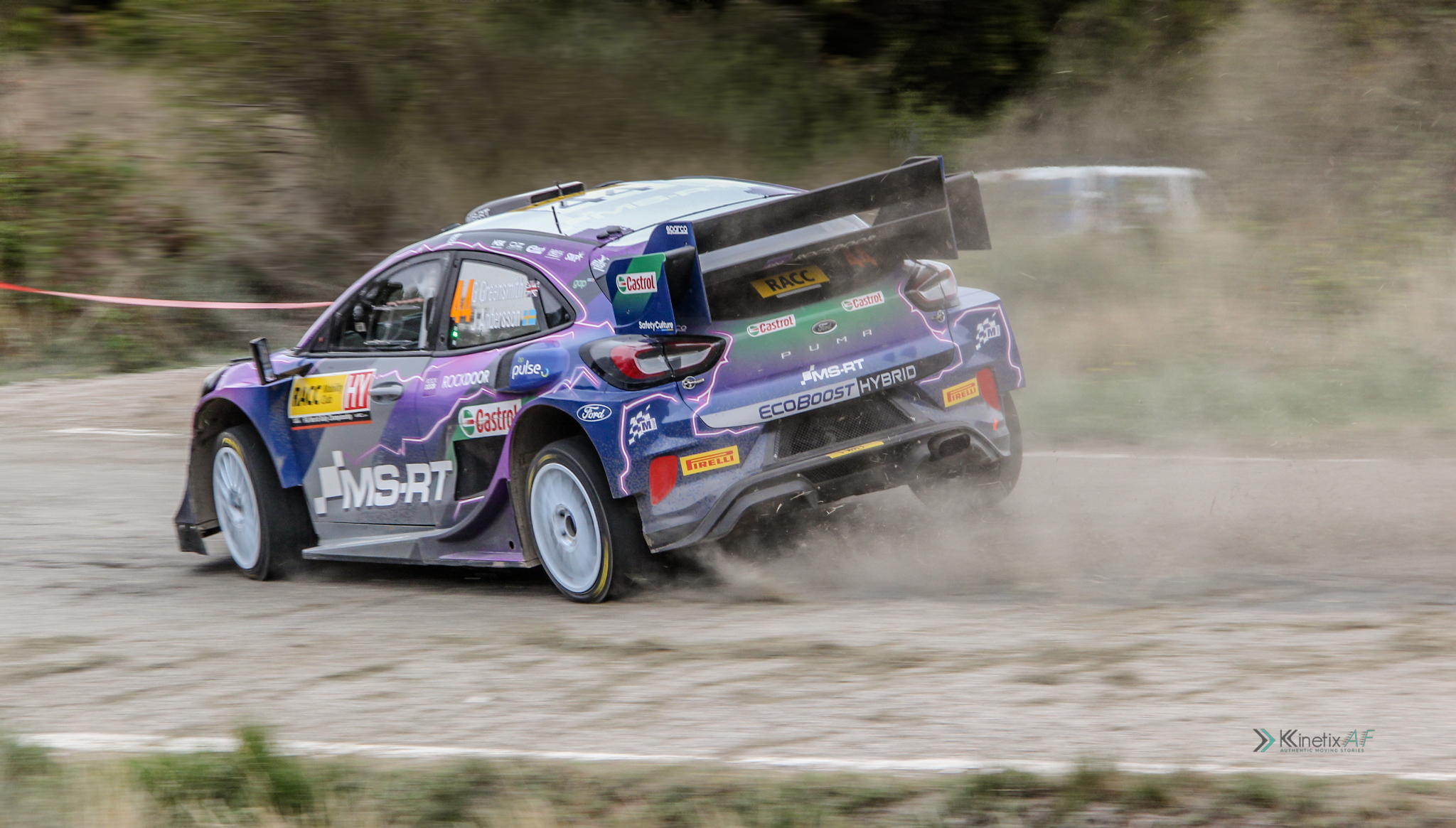 This is what Paul had to say at the stop line – "A bit emotional. It's been an incredible journey. I came into this sport as a young lad and I followed the dream. I have five wins and I leave as a husband and a father with so many memories. This mine beside me has been like a brother to me – he's brought me so much success. I also have to mention Kris Meeke – without these men I'd be nowhere, so thank you."
Well, the big result though was for Seb and Benjamin. Benji, as he is affectionately known took his first WRC victory and played his role as co-driver giving Seb his 55th victory. In addition to this, their win and Kalle's third place also gave their team the manufacturers world championship. A very important result for the whole team.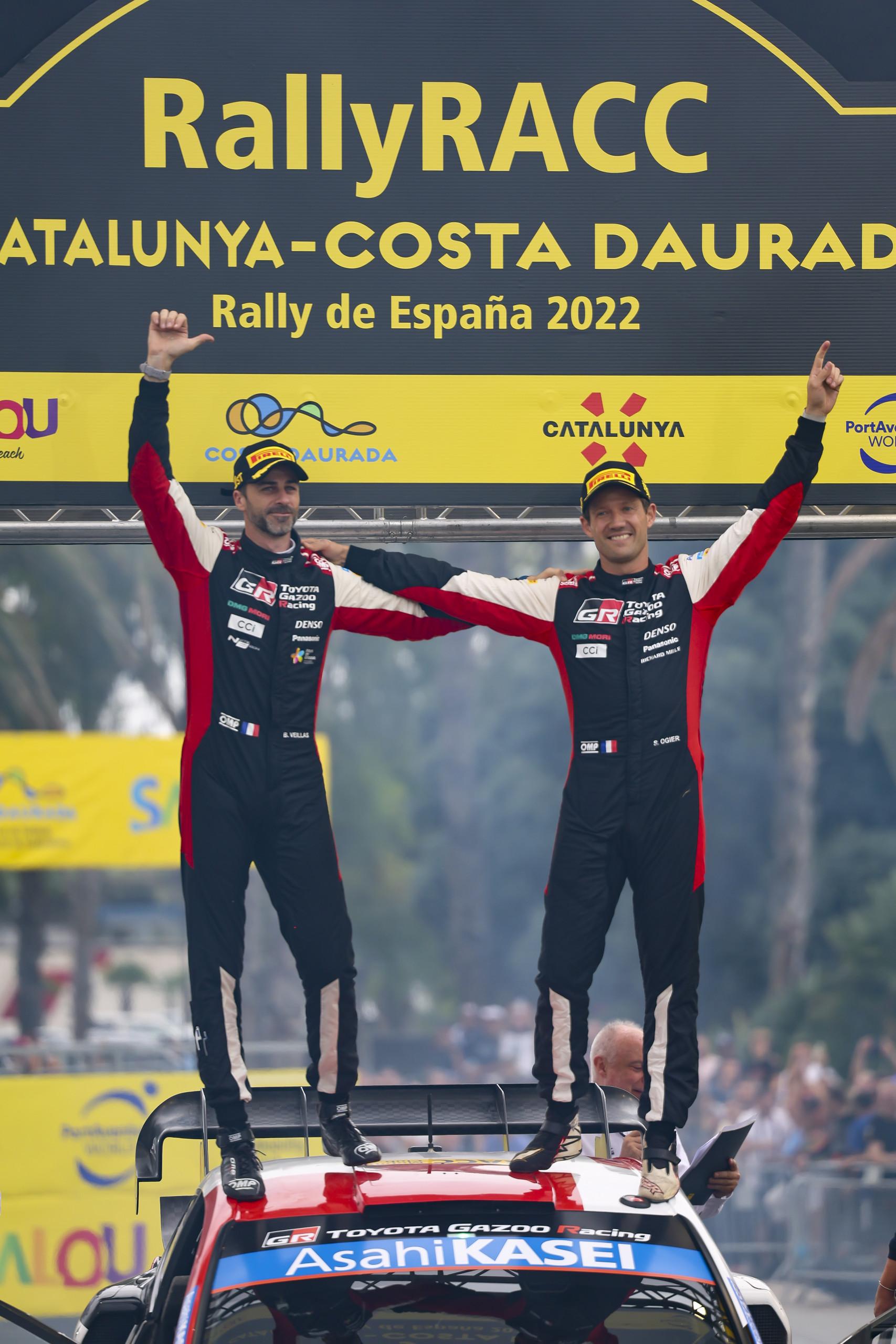 Let's take a look at the final standings and hear from the drivers.
Final Overall Classification –Rally de España
| | | | | |
| --- | --- | --- | --- | --- |
| 1 | S. Ogier | B. Veillas | Toyota GR Yaris Rally1 | 2:44:43.9 |
| 2 | T. Neuville | M. Wydaeghe | Hyundai i20 N Rally1 | +16.4 |
| 3 | K. Rovanperä | J. Halttunen | Toyota GR Yaris Rally1 | +34.5 |
| 4 | O. Tänak | M. Järveoja | Hyundai i20 N Rally1 | +44.0 |
| 5 | D. Sordo | C. Carrera | Hyundai i20 N Rally1 | +1:16.5 |
| 6 | E. Evans | S. Martin | Toyota GR Yaris Rally1 | +1:51.1 |
| 7 | T. Katsuta | A. Johnston | Toyota GR Yaris Rally1 | +2:19.1 |
| 8 | A. Fourmaux | A. Coria | Ford Puma Rally1 | +2:38.4 |
| 9 | C. Breen | P. Nagle | Ford Puma Rally1 | +2:43.0 |
| 10 | P. L. Loubet | V. Landais | Ford Puma Rally1 | +3:25.1 |
Toyota Gazoo Racing WRT
Sébastien Ogier (1st)
"It's a fantastic feeling today. The most important thing was the manufacturers' title, for the whole team: They have done a fantastic job the whole season and really deserve it. I am also very happy personally to take a win after the bad luck we have had on the events we've done this year. It was a very enjoyable weekend; the car was really fun to drive and the times were following. It is almost a surprise because I hadn't driven this car on asphalt for so long, apart from only one day of testing, so was nice to see straightaway at the beginning of the rally that we were really fast, even with not such a great starting position on Friday. I am also very happy for Benjamin as it's his first win. After six wins for Kalle and one for myself, let's try to make it eight victories in Japan – especially given that eight is a lucky number there."
Kalle Rovanperä (3rd)
"A huge congratulations and thank you to the team. I think this year we really showed how talented this team and our people are, to be able to make this new car the strongest and the fastest and the most reliable. We could just have in the cockpit, so thank you to everybody. It's especially nice this season as I think we have done our part quite well and brought many points for the team. We can all be really proud of what we have done. This weekend was pretty good for us. The goal was to be a bit sensible and bring home a good result if we didn't have the pace to stay with the leaders. Seb was flying the whole weekend; he was really fast and even if I was pushing to the maximum I'm not sure if I could have matched him. So, he fully deserves the win and it's nice to have two cars on the podium again."
Elfyn Evans (6th)
"Of course, I'm very happy for the team securing the manufacturers' title. It's been a massive effort from everyone to build these new cars for this year and they've had a great season, so a big congratulations to every member of the team. This weekend was not the best for myself and Scott, we struggled for the most part with our outright pace so there's some things to work on for the future. We've investigated some things over the weekend, playing with the setup and with driving style to try and improve. Hopefully we have taken some steps in the right direction and we have some more ideas on where to work on before we go to Japan."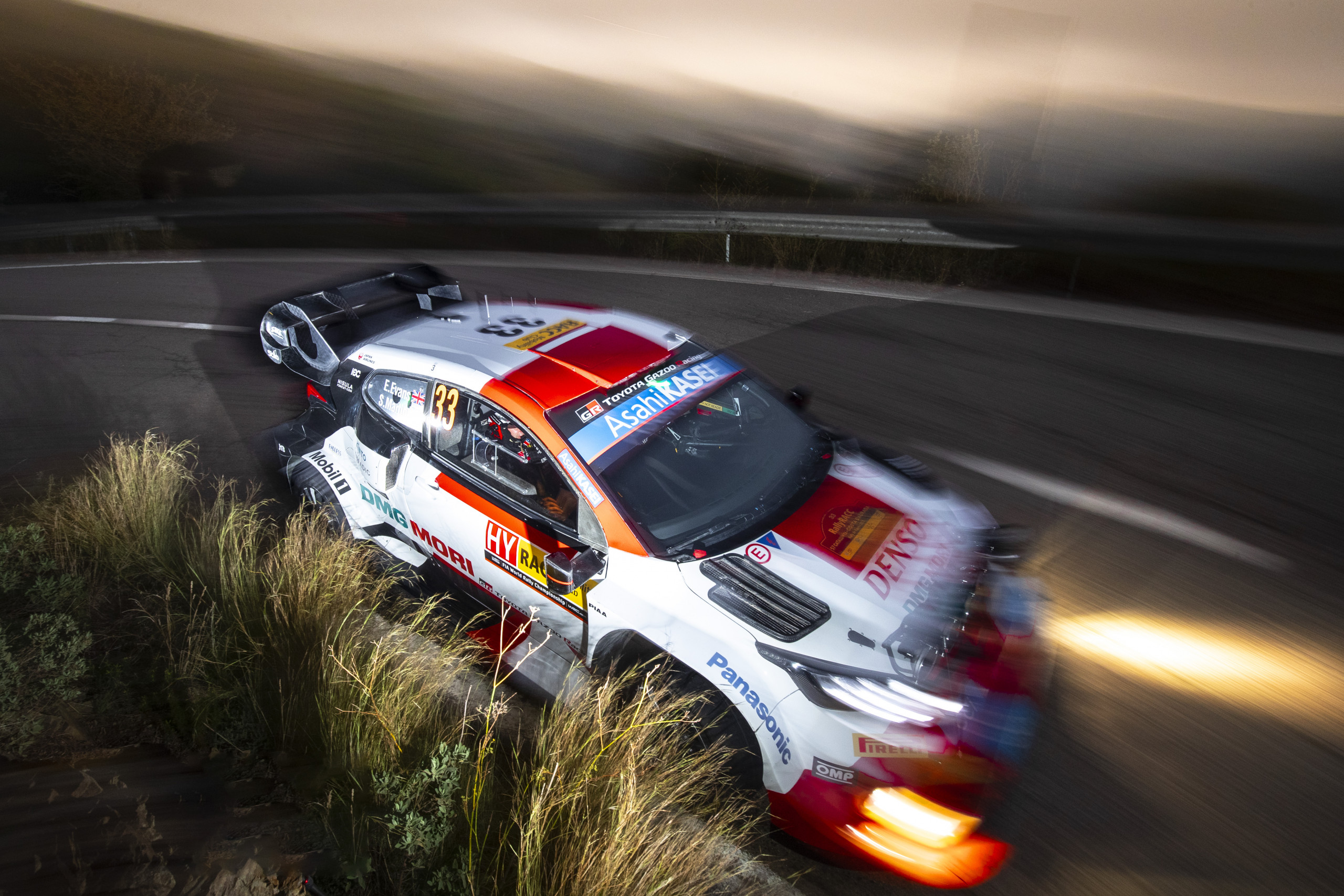 Takamoto Katsuta (7th)
"We had quite a difficult beginning to this rally but at the end I had a very good feeling with the car, with the pacenotes and with everything. It was getting better and better during the weekend and by the finish I felt very confident and comfortable. This was what I really wanted to have from this rally with Rally Japan coming next. My aim here was to build my confidence and I gained a good feeling with my asphalt driving and the car was working very well. There were a few times where I was trying to push too much and making mistakes, but this is good experience and learning for the future. Of course the result was not quite what I wanted but it has still been a pretty good weekend. I'm also very happy for the team to clinch the manufacturers' title: This triple championship is an amazing achievement and everybody did a fantastic job over the whole season."
Hyundai Motorsport
Thierry Neuville (2nd)
"Second place is a good result for us this weekend. It has been a challenging event and a huge fight. Somehow, we started to find more speed towards the end and enjoy it more. We missed a bit of performance in the early phase of the rally, in the tricky conditions on Friday. Unfortunately, we lost any chance to fight for victory there at the beginning. I am happy for the team that we have added another podium result, and now we can look forward to Japan. We don't know what to expect there but hopefully we can translate some of our learnings from Spain to be in the fight."
Ott Tänak (4th)
"It has definitely been a long weekend. On the first day, we had a couple of hybrid issues but other than that it was quite a smooth run through. Performance-wise, we've been lacking a bit and I've not really been able to find the balance in the car or get it to work for myself. Rally Spain is a challenging rally, almost like a racetrack, where car performance means a lot and it's crucial to have a good balance and feeling; it's fast, smooth, and flowing. Still, we finished the rally in one piece and got some points and collected plenty of useful data. Japan will be new for everyone, so we'll have to wait until we're out there to find out more about it."
Dani Sordo (5th)
"I have given it everything this weekend. We lost some time to the front-runners on the first day, but I got more confidence as the rally went on. On the Power Stage, I was pushing hard; the car was oversteering towards the end, and it was difficult to keep in the line. But I enjoyed it a lot. Thanks to the team for giving me the opportunity to compete again in my home rally and giving me a car like this. We are always learning about it, making it more comfortable to drive. It has been incredible to see so many fans here and to feel all their support. I am disappointed in one way not to be on the podium, but I am happy in another to have shared this weekend with them."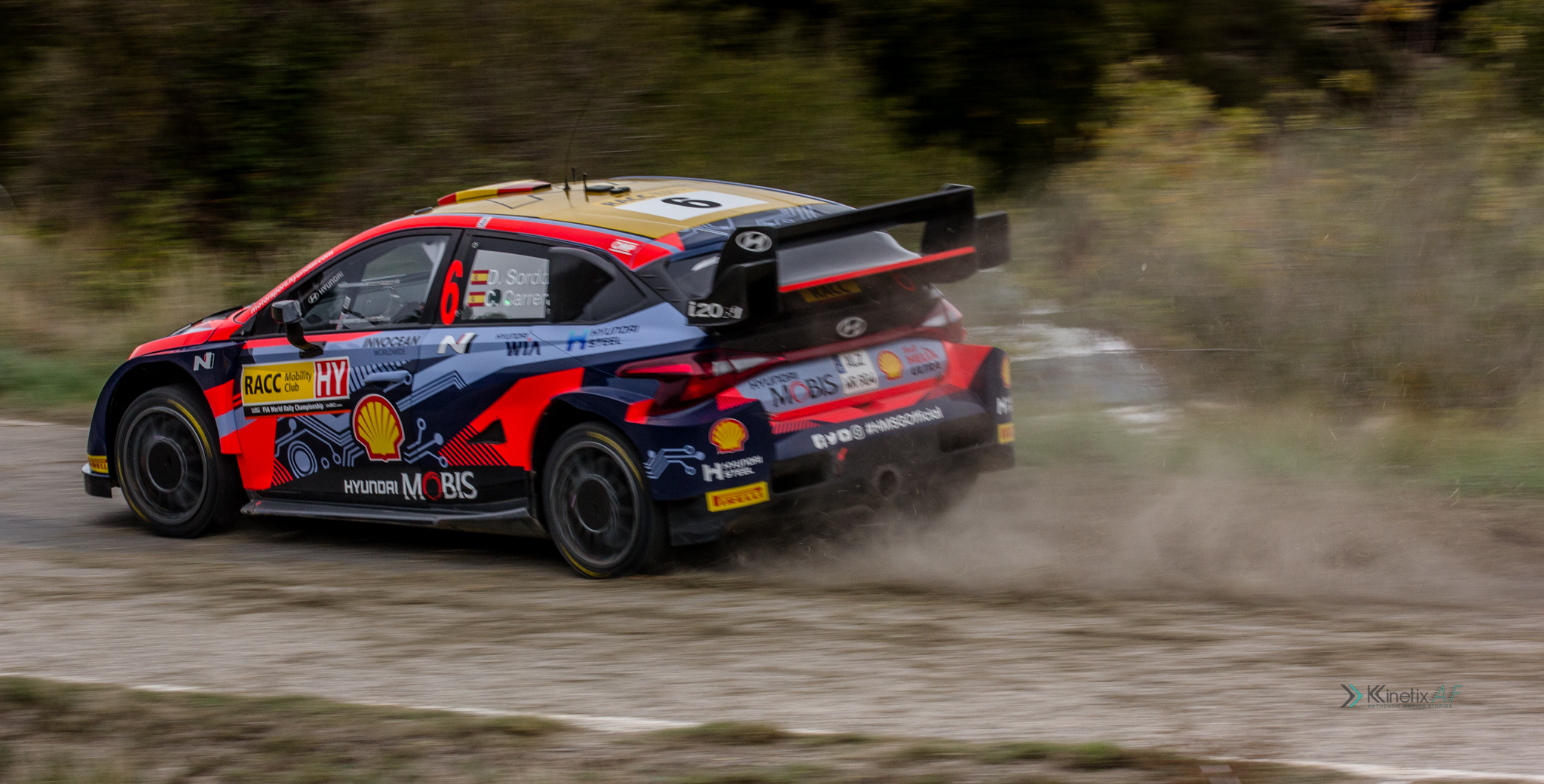 2022 FIA World Rally Championship for Drivers'
After Round Twelve
| | | |
| --- | --- | --- |
| 1 | K. Rovanperä | 255 |
| 2 | O. Tänak | 187 |
| 3 | T. Neuville | 166 |
| 4 | E. Evans | 124 |
| 5 | T. Katsuta | 106 |
| 6 | S. Ogier | 85 |
| 7 | C. Breen | 79 |
| 8 | D. Sordo | 60 |
| 9 | E. Lappi | 58 |
| 10 | G. Greensmith | 36 |
2022 FIA World Rally Championship for Manufacturers'
After Round Twelve
| | | |
| --- | --- | --- |
| 1 | Toyota Gazoo Racing World Rally Team | 503 |
| 2 | Hyundai Shell Mobis World Rally Team | 410 |
| 3 | M-Sport Ford World Rally Team | 238 |
| 4 | Toyota Gazoo Racing World Rally Team NG | 122 |
Summary
Well, what a brilliant rally for the Toyota team headed by Jari-Matti. They have had an amazing performance taking their first win since returning to the championship in 2017. It was a well deserved 55th win for eight-time champion Seb and first for Benjamin.
Thierry showed again why he is so fast on these roads taking a podium. He certainly hoped for more, but given the difficulties with this version of the i20, this was a good result.
Finally, Kalle took a good third place, showing good pace on tarmac and dealing with punctures and other issues, but showed that great pace to secure the final step on the podium and therefore the teams championship.