Looking at the results, the inaugural Saudi Arabian GP was a fairly bog-standard race. It was the perfect result for the championship battle as well, with Lewis Hamilton's victory over Max Verstappen meaning the two are tied ahead of this weekend's finale at the re-designed Yas Marina circuit. Anyone who watched the race though will have been left with a bitter taste in their mouth, no matter who they want to win.
Jeddah looked like being a fairly dull race for the first few laps, but this changed when Mick Schumacher lost his Haas at Turn 22, in an almost identical manner to Charles Leclerc earlier in the weekend. This is where the issues with the FIA's rulebook started being exposed. Mercedes pitted both drivers, with Valtteri Bottas hanging back more than what is allowed by the regulations, in order to cost Verstappen as much time as possible should he choose to pit.
The Dutchman stayed out, with Red Bull perhaps sensing that a red flag was not far away, where they would be able to get a free tyre change.  Lando Norris and others don't think this should be allowed, but it was certainly a mistake by Mercedes to leave themselves vulnerable to this – especially on a street circuit where any accident is likely to lead to a red flag for barrier repairs.
Hamilton got a superb restart (perhaps helped by the fact that he'd strayed a bit more than the required 10 car lengths behind Verstappen, allowing the Red Bull's tyres to cool), but Max did what he is getting an unfortunate reputation for doing. He skipped over the kerb at Turn One, retaining the position and also allowing Ocon to jump Lewis. Behind, Perez was the catalyst for a shunt between Latifi and Mazepin, causing all three to retire and leading to another red flag.
This is when Formula One turned into an episode of Deal or No Deal. Masi 'offered' Red Bull an opportunity to demote Verstappen to third, behind Ocon and Hamilton. Why an offer, and not an outright order? Because race direction don't have the power to dish out punishments, and it is at the team's discretion to follow their instructions, even though failure to do so nearly always leads to a time penalty.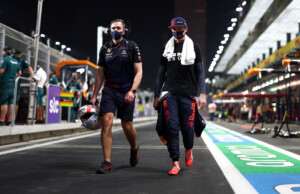 Red Bull unsurprisingly took the offer, but Verstappen made up for earlier with a wonderful move up the inside into turn one to regain the lead. We then saw the best of the two title protagonists, as they traded fastest laps, with the gap constantly hovering at around one second. This was despite multiple – albeit necessary – VSC interruptions for debris, another sign of Sunday's scrappy nature.
The biggest dramas however were yet to happen. Hamilton took advantage of the double DRS to get a fantastic run on Verstappen into the first corner, but the Dutchman's determination to stay ahead forced both cars off the circuit, with the Brit unsurprisingly annoyed over the radio.
Then came the synchronised slowdown shenanigans. Max was told to 'strategically' give the place to Lewis, and he tried this on the run to the final corner, in order to take advantage of DRS on the main straight. Lewis slowed down as well, reluctant to pass. Scenes very reminiscent of Baku in 2017 followed, as Hamilton collided with the rear of the Red Bull, with both cars fortunate to only have minor damage. Mercedes say Lewis was unaware that he was being let by. If so, why would he hang back in what appeared to a deliberate attempt to ensure he had the DRS into Turn 1? Red Bull say Max only braked to let Lewis through – if so, why did he do it while on the racing line?
Verstappen received 15 seconds of penalties for all of this, five during the race for the initial defence, ten afterwards for braking on the straight. He also let Hamilton through for the lead, with the Brit rather foolishly squeezing Max off track, which could well have led to a steward's enquiry. With cooked tyres and a damaged diffuser, all Verstappen could do was watch Hamilton streak away to victory, leaving us all with the prospect of an explosive show-down in Abu Dhabi.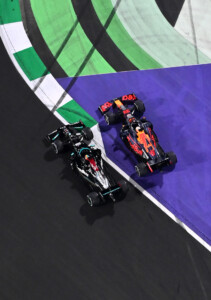 It's easy to blame Verstappen or Hamilton for those incidents, as well as the various comings together throughout the season – the majority of social media has picked a side. But would any of this have happened if the FIA hadn't allowed things to fester throughout the past few seasons? Yes, we want to see people race hard, but it needs to be fair and preferably on the race track. Drivers feel they can go for ridiculous, one-in-a-million moves, knowing that acres of tarmac run-off await. A small gravel strip on the edge of the corner might make people think twice about running off circuit, and probably would have led to Verstappen getting penalised during the Brazilian GP. That may well have stopped him attempting the moves we saw in Jeddah, and therefore stopped Hamilton feeling the need to retaliate through the final corner.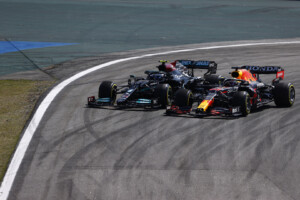 Alpine may also feel hard done by, as Bottas' safety car antics didn't lead to a penalty, despite others being previously penalised for the same offence. This inconsistency has become endemic in Formula One, and may well become pandemic throughout motorsport. If the greatest drivers in the world can get away with it, what's stopping youngsters on their way up the ladder thinking they too are immune to the rulebook?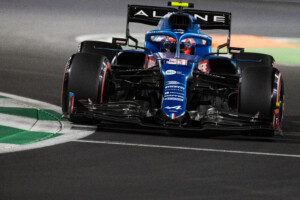 This Sunday should be a mouth-watering championship finale as the winner takes it all. Hopefully, it is great racing we are talking about in a few days' time, not shoddy stewarding and Dick Dastardly driving.