With 12 points in the title race and five races to go, the excitement is palpable and there is no telling whether it will be Lewis Hamilton or Max Verstappen claiming the Formula One championship trophy at the FIA gala in Paris next month.
Five and a half thousand miles to the west of the French capital however sits Mexico City and the 4.3 kilometre Autodromo Hermanos Rodriguez. This wonderful Mexican festival of racing was absent from the 2020 calendar by virtue of the Coronavirus pandemic, but thankfully one of the best racing weekends of the season is back.
Verstappen has claimed victory in two of the five races that have been held in Mexico since the return of the iconic circuit in 2015, and on both those occasions, his current title rival Hamilton was crowned champion in the culmination of his tense battles with Sebastian Vettel in 2017 and 2018.
Both of those Grands Prix had plenty in the entertainment department, as did Hamilton's two wins in 2016 and last time out in 2019 – he displayed his wholesale brilliance with a mega stint two years ago to hold off Vettel en route to his sixth world title in the United States a week later.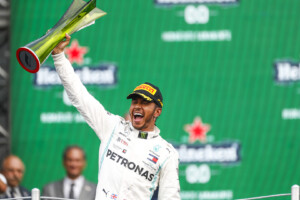 Speaking of which, the US Grand Prix two weeks back gave us one of our most tense duels yet between Verstappen and Hamilton this year, with the Dutchman producing a super stint of his own, holding off the current champion and taking the chequered flag only just ahead.
This extended his title advantage, which was crucial coming into the final few rounds, but will there be a resurgence from Mercedes this weekend?
This is a tough one, because Mercedes and Red Bull have traditionally been incredibly evenly-matched since 2017, and in a season that has been immensely unpredictable up to now, it is near enough impossible to foresee who will be on top come Sunday evening.
On the balance of it, it is a track that would tend to suit Red Bull better, with its short nature, the twisty middle sector, and the fact that Honda's power seems to have been a match for Mercedes this season, but the Silver Arrows will still fancy themselves on the first two straights of the lap.
Ferrari have also been relatively strong here over the years, which gave us the enticing prospect of at least four potential winners in 2019, two years after Sebastian Vettel took a stunning pole position in 2017 before the race went upside down for the German. This will give them hope coming into this weekend, but McLaren lead them by a slender 3.5 points in what has been a splendid fight between them in 2021, so expect more side-by-side action similar to what we witnessed in Texas last time out.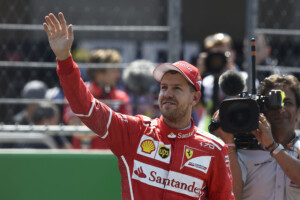 That was likely one of the most fascinating battles we have seen on track so far this year, and Mexico has given us a lot of those moments over the last few years, and this will be a mouth-watering race.
That fact will also potentially bring the likes of Williams and Alfa Romeo into play for points-paying positions, so there is plenty of reason for excitement for a race that almost always delivers. And with Halloween having just passed, this will be one of the last times we get to see Alfa's Kimi Raikkonen race in Formula One, so make the most of it!
Lewis Hamilton will be fully aware that he needs a strong result to keep within distance of Max Verstappen, whose Red Bull team are eager to start landing the final blows in the title fight. Let the festival begin.