W Series has made its way to the circuit of the Americas in Texas for the last 2 rounds of the season. Due to some logistical issues the finale to the 2021 season has been moved to this Sunday making it a double header after a 7 week break.
COTA is a 3.4km circuit with a 11% gradient on the run up to turn 1. Only 2 of the 18 drivers have driven around the track. American driver Sabre Cook has previously raced 3 times there and Ayla Agren moved to Houston, Texas in 2012 so lives only 150 miles from the circuit and has driven around it but never competed there.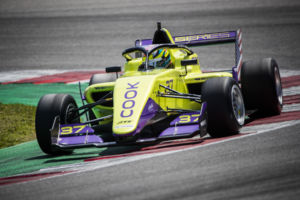 For the month of October W Series has gone pink highlighting Breast Cancer Awareness month. The cars will have updated liveries and the drivers will were pink gloves and pink racing boots to support the campaign. It's a great way for the series to make a statement for their first races outside of Europe.
The final countdown
Going into the finale it is all tied up at the top with both Alice Powell and Jamie Chadwick both on 109 points. Emma Kimiläinen is still in the race for the top because she is only 34 points behind with 50 points available over the weekend. The prize for winning the series is $500,000 and 15 FIA super license points.
For Powell and Chadwick this has been a battle all season and whoever is the most consistent over the weekend will most likely take the 2021 championship. Alice Powell currently sits on top having won 3 races compared to Chadwick's 2 this season. This has been an exciting battle all the way through the season.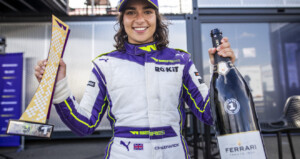 There will be fighting all the way through the field though with the top 8 getting an automatic place in the 2022 W Series season. This will be a chance for all the drivers as only 22 points separates 8th to last in the championship. Irina Sidorkova is currently 7th in the standings but unfortunately will not be able to defend her position due to travel restriction so Caitlin Wood will be taking her seat to get her opportunity to get into the top 8.