In 2020, Formula One returned to Istanbul Park in Turkey for the first time in nine years, and it turned out to be a thriller of a weekend.
Rain in qualifying saw Lance Stroll take his first pole in F1, as Racing Point took their first ever front-row lock out, and their second in the sport following Giancarlo Fisichella's pole under their previous Force India guise in Belgium in 2009. An equally soggy Grand Prix was a humdinger, with chaos ensuing from start to finish. At the end of it all, Lewis Hamilton took a stunning victory, and his seventh world title in the process.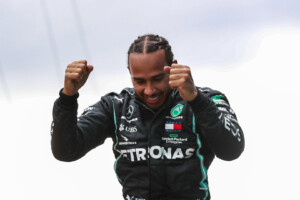 Unlike Stroll and Racing Point, this was not a first. This was a driver who had been consistently incredible for many years, and had achieved something only one driver had previously in the history of Formula One – that being Michael Schumacher.
This year though, the picture is all a little different. Hamilton may lead the championship, but unlike the 85-point lead going into the final four races of last year, Hamilton heads into the final seven rounds of 2021 just two-point ahead of Red Bull's Max Verstappen.
And this is almost the perfect crescendo for the two drivers following a race in Russia two weeks ago in which both of our protagonists were able to showcase some of their greatest on-track qualities. Hamilton's guile, experience and prowess in dramatically changing conditions allowed him to take victory from a heartbroken Lando Norris. Verstappen, meanwhile, displayed courageous overtaking, invariable pace in the wet, and a never-say-die attitude to recover from twentieth on the grid.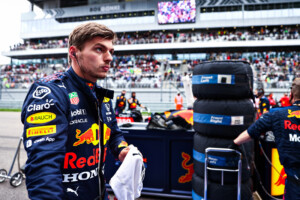 This weekend sees us arrive at a technical circuit where pace is down to skill and bravery, and mistakes are quickly punished on the 5.3 kilometre tour.
The weather, at least at the beginning of the week, does not look as though it is going to play a massive factor, but the same can be said on many F1 weekends; and you never know when the rain might hit, as evidenced last time out in Sochi.
We also saw last time how closely matched Ferrari and McLaren are pace-wise, and with 17.5 points between them, the run-in is going to be hugely contested in the final few races. A podium for Carlos Sainz a fortnight back emphasised what has been a remarkably impressive first season in red for the Spaniard. And that bodes well ahead of a race in which the Scuderia finished third and fourth last year after a dramatic late battle between Sebastian Vettel, Charles Leclerc, and Sergio Perez.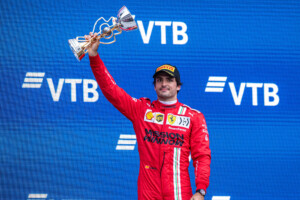 Perez is a driver who has had a tough run-in recently, and although he has a contract for next year, Helmut Marko will be breathing down his neck for results in light of a rejuvenated Pierre Gasly since his return – an impressive one at that – to Alpha Tauri in 2019. George Russell's performance in Russia meanwhile, reinforced Mercedes' recruitment of him over Valtteri Bottas, who had to endure another difficult day in Russia.
The title fight is going down to the wire, and at a venue that will have many happy connotations for Lewis Hamilton, from GP2 all the way to the seventh title, he seeks to extend his championship lead, while a hungry Max Verstappen has no intention of easing off his charge just yet.