Formula one spent several weeks in Bahrain for winter testing, before staying there for round one of the 2021 season. Couple that with the two races in Sakhir last year, and F1 has been very Bahrain heavy recently.
So time to freshen it up a bit, and the circus has travelled just over 5000 kilometres north-west to the legendary Imola circuit for the Emilia Romagna Grand Prix, following an enormous three-week break.
Almost as sizeable is the official name of the race, which really is not worth going into, but either way, going racing again is a relief as we gear up for what will feel like the first race of the season following such long breaks between the last few races.
But if we can cast our minds back three weeks, we seem to have a title fight on our hands. Lewis Hamilton saw off Max Verstappen by just under a second, after the Dutchman was controversially denied a race-winning overtake.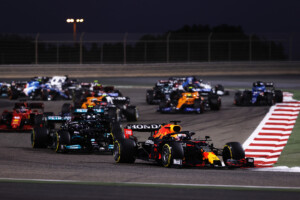 Verstappen took pole for Red Bull, and Sergio Perez's magnificent last to fifth drive means that we have the mouth-watering prospect of a Constructors' battle between Mercedes and Red Bull.
Which brings us to Italy, where things were tight between the two teams last season too – Verstappen passing Valtteri Bottas before seeing his miserable Italian season capped off by another non-finish following a puncture.
Hamilton, though, got himself a win, as he did so excellently on many occasions last year en route to his seventh title, but he will know that the pressure to win the eighth has been ramped up in 2021.
Elsewhere, things are equally as ambiguous as the battle up top. There were inconsistent results for many of the midfield teams in round one, with Sebastian Vettel making painfully familiar errors, and the returning Fernando Alonso's race being wrecked by a sandwich bag in Bahrain three weeks back.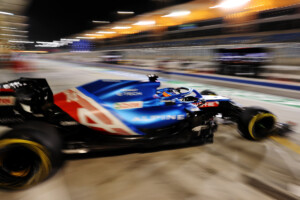 Alonso's Alpine team managed a podium here last year though with Daniel Ricciardo, and given the competitiveness amongst themselves, McLaren and a handful of other teams, this year's race will hopefully be every bit as exciting as last year.
In 2020, some of the racing was tremendous, some of the crashes were painful – just ask George Russell – and let's hope that this year's race will be every bit as enticing as November.  It is great to be racing again as a title battle for the ages finally resumes.