By Amy-Ann Stokes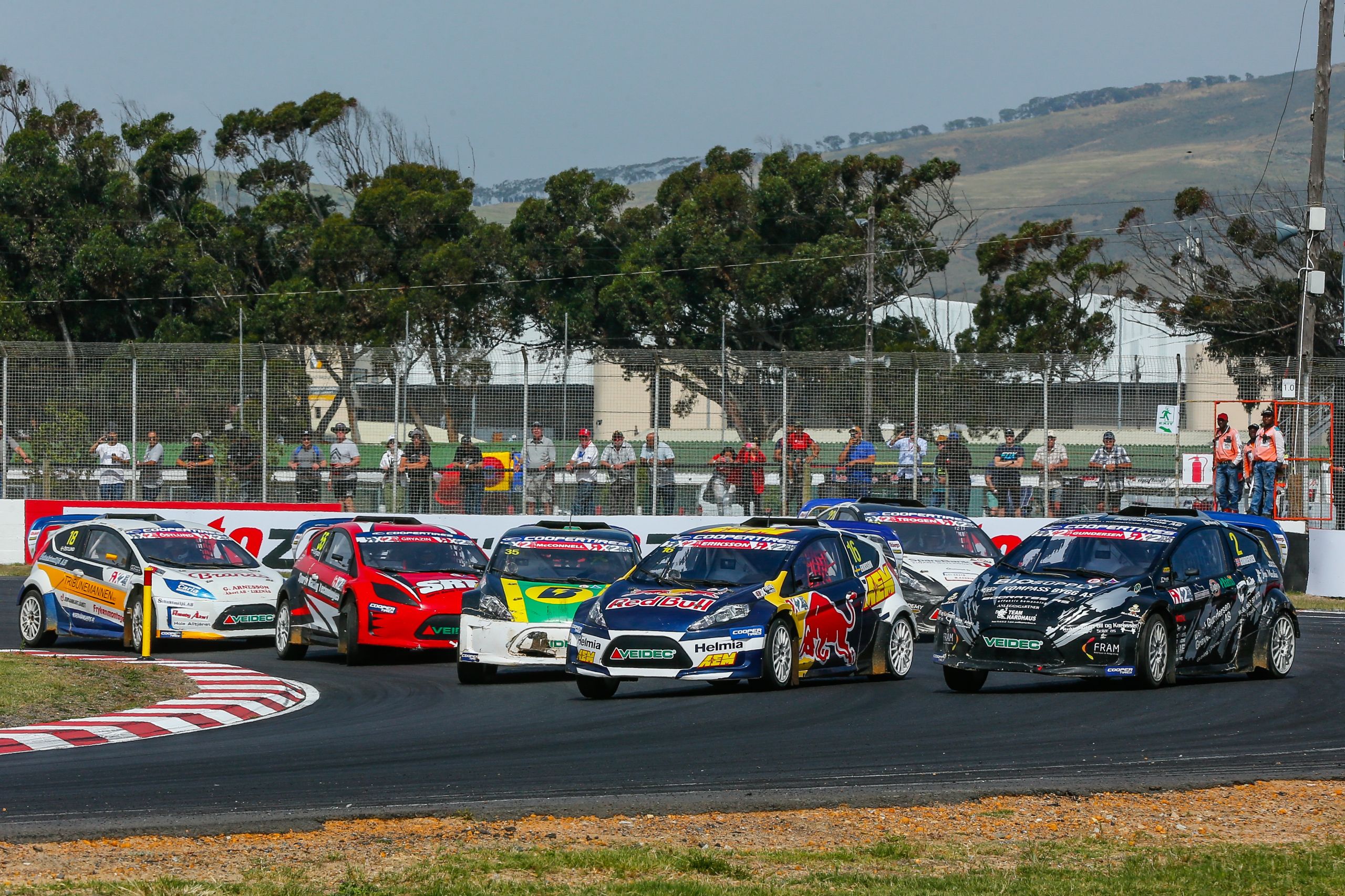 image courtesy of FIA WRX
Based in the Finnskogen of Värmland in Sweden, the Swecon World Rallycross of Sweden takes place at Höljes Motorstadion. Traditionally, it is held on the first weekend of July and plays host to the 'Magic Weekend', however, due to COVID-19, it is taking place on the 22nd and 23rd of August as the opening round of the 2020 FIA World Rallycross season.
There will be two rounds of World Rallycross taking place over the two days with each consisting of three qualifying rounds, semi-finals and a final. The European Rallycross Supercars and the new series Projekt E will have two qualifying sessions per day, then the semi-finals and final on Sunday.
World Rallycross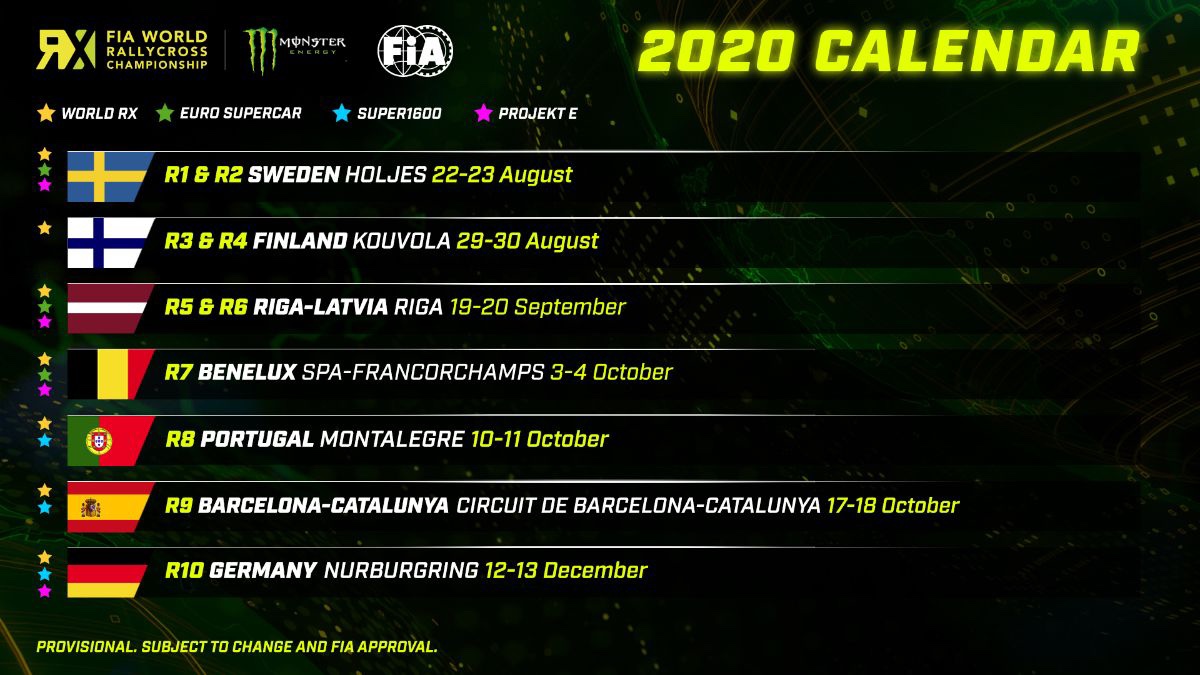 Defending champion Timmy Hansen and third place finisher Kevin Hansen will be contesting the series again, under the watchful eye of their parents, Kenneth and Susann Hansen. Team Hansen are the only team in the championship that will be running the Peugeot 208 RX.
Sebastian Eriksson, who won this event in 2019, returns to try and make it a double in Sweden. He will be racing with Olsbergs MSE in a Honda Civic.
Double world champion Johan Kristoffersson returns to the series after a one-year hiatus in the Volkswagen Polo GTI RX, which is a proven race and championship winning car. He is aiming to add a third win at Höljes.
The former champions returning does not stop there as Mattias Ekstrom is taking the place of Janis Baumanis in the KYB Team JC Audi S1 RX. Baumanis has had funding issues due to the coronavirus pandemic. Ekstrom will be partnered with the 2019 European Rallycross for Supercars champion Robin Larsson, who won the title after finishing first four times and second once and did not contest the final round in Latvia.
Guerlain Chicherit has been able to expand his sphere of influence by adding an additional team to run under the GCK banner, the Monster Energy GCK RX Cartel with drivers Andreas Bakkerud and Liam Doran. They will be driving the Renault Mégane R.S. RX. Anton Marklund will also be driving the Mégane but for GCK Bilstein. GCK UNKORRUPTED will feature the team boss Chicherit and Rokas Baciuška driving the Renault Clio R.S. RX.
GRX Taneco return with Niclas Gronholm and Timur Timerzyanov and add an additional Hyundai i20 WRC for Krisztián Szabó for the first two rounds. They are hoping to improve on their three round wins in 2019.
Ferratum Team are a new entry to the sport with their sole entry of a Ford Fiesta Supercar RX for Jani Paasonen.
Alongside Timo Scheider, René Münnich will be racing for ALL-INKL.COM Münnich Motorsport in the Seat Ibiza RX. This is the first time since the race in South Africa 2018 that the team owner has taken part in a World Rallycross event.
European Supercars
Höljes forms the opening weekend of a three-round championship, the other rounds being Latvia and Belgium. There are 16 expected starters for this round, and this includes the second and third place finishers in the championship in 2019, JB Dubourg and Thomas Bryntesson.
Stepping up from RX2, champion Oliver Eriksson will be driving a Ford Fiesta and RX2 race winner Ben-Phillip Gundersen will be racing in an Audi S1. The field also included former WRC champion Pontus Tidemand in a Volkswagen Polo and the motorsport legend Per Eklund in a VW Beetle.
Projekt E
This is a new international series for electric rallycross racing, and it is hoped that it will become just as large as its sister series. The Austrian company STARD provide a powertrain and battery which provides 1000Nm of torque and almost all of this is instantaneous. It also delivers 450kW of power. This means that almost any car that has a rally or rallycross variant can take advantage of this.
At the inaugural weekend in Höljes, there will be three Ford Fiestas featured driven by Ken Block, Natalie Barratt, and Herrmann Neubauer. Mads Østberg was meant to feature in the Citroën C3 however this has been postponed until the second round in Riga.
This weekend is set up to be incredibly exciting and should not be missed by any fan of motorsport.