Two weeks on from Aron Canet's (Sterilgarda Max Racing Team) victory in MotorLand Aragon, the Moto3 World Championship heads to Thailand for the first of the long hauls that indicate the end of the season.
Canet's MotorLand win was accompanied by an eleventh place for Lorenzo Dalla Porta (Leopard Racing). That means that as the championship heads to Asia there are only two points between the top two in the championship in favour of Dalla Porta, while Tony Arbolino (VNE Snipers) is only twenty-nine points behind the Dalla Porta – essantially, the championship is very close with only five rounds to go.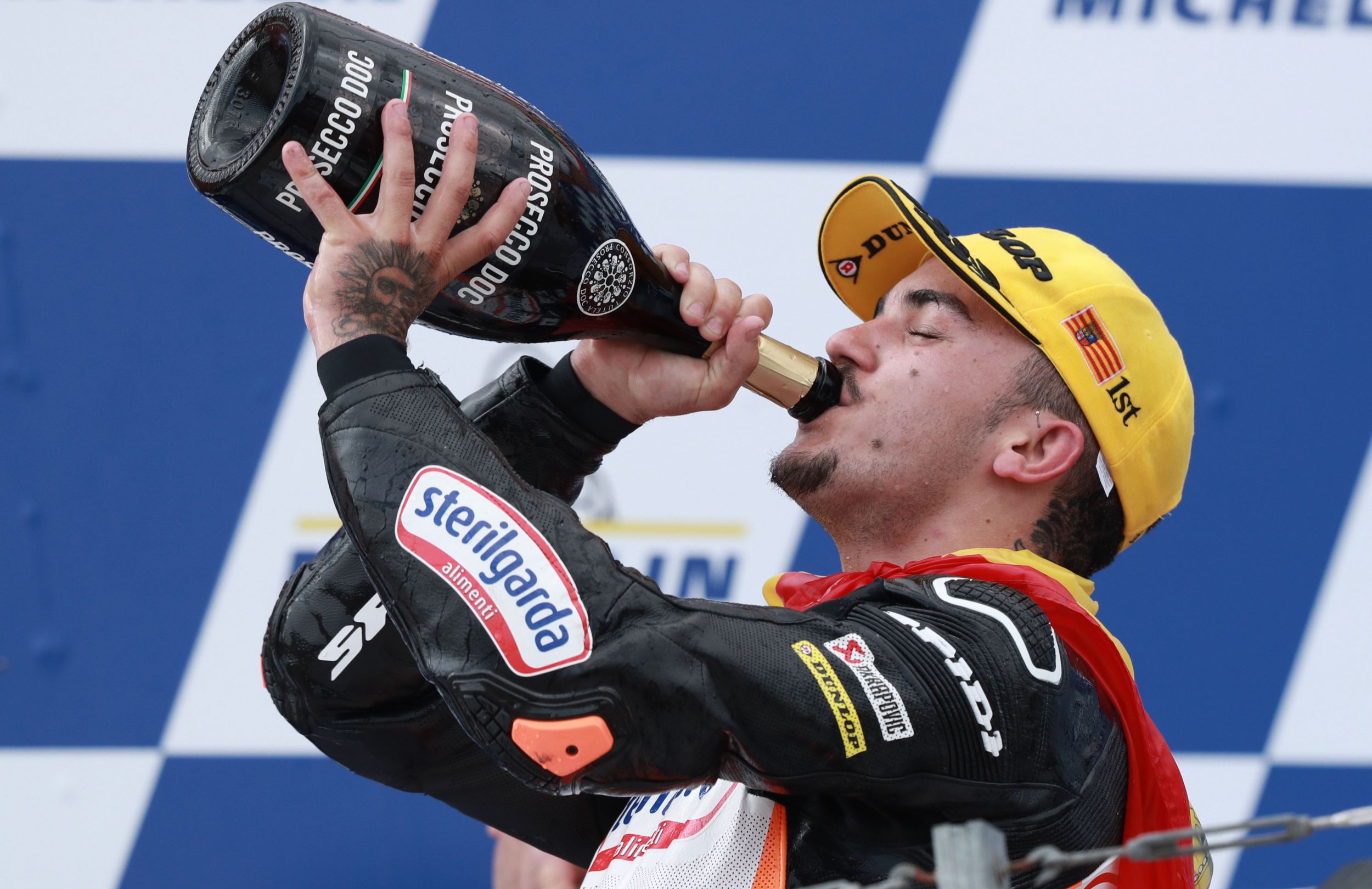 While Canet may be the most recent winner in Moto3, his form this season has been up-and-down, if consistently within the top ten or twelve. The KTM certainly seems to be less adaptable circuit by circuit compared to the Honda – perhaps due to the NSF250R's superior straight line speed – and that could be a factor in Canet's season. Either way, the Spaniard has been the best rider at managing the KTM's problems this year and it would be surprising to see a front group this weekend absent of the #44, in spite of him missing last year's race and thus lacking any racing experience of the track whatsoever.
In comparison, Lorenzo Dalla Porta was second in Thailand last year, beaten by Fabio Di Giannantonio on the final lap. The #48 Honda always seems strong on corner exit and in top speed, and that could certainly prove a potent weapon for Dalla Porta this weekend with the long straights that start the lap.
In Moto3, though, it is safe to assume that the group will be big until the end of the race, and so it is safe to assume that the fight will go to the final corner. In Thailand, that means a heavy braking zone into a particularly tight hairpin. Braking stability, both upright and on angle, will be critical to coming out on top this weekend and, as we saw last year with Enea Bastianini and Marco Bezzecchi, it can all go wrong quite easily and quite quickly into turn fourteen on the final lap.
This could be where Arbolino's aggression and braking prowess could come into play. The Italian tends to have his Honda set more stiff than Dalla Porta, and that allows him superior braking performance compared to his compatriot quite often. His lines tend to be less flowing than those of the championship leader, more like Canet's – who rides the KTM in a way that the RC250 likes – in fact, but that could be a particular advantage in such a last lap scrap.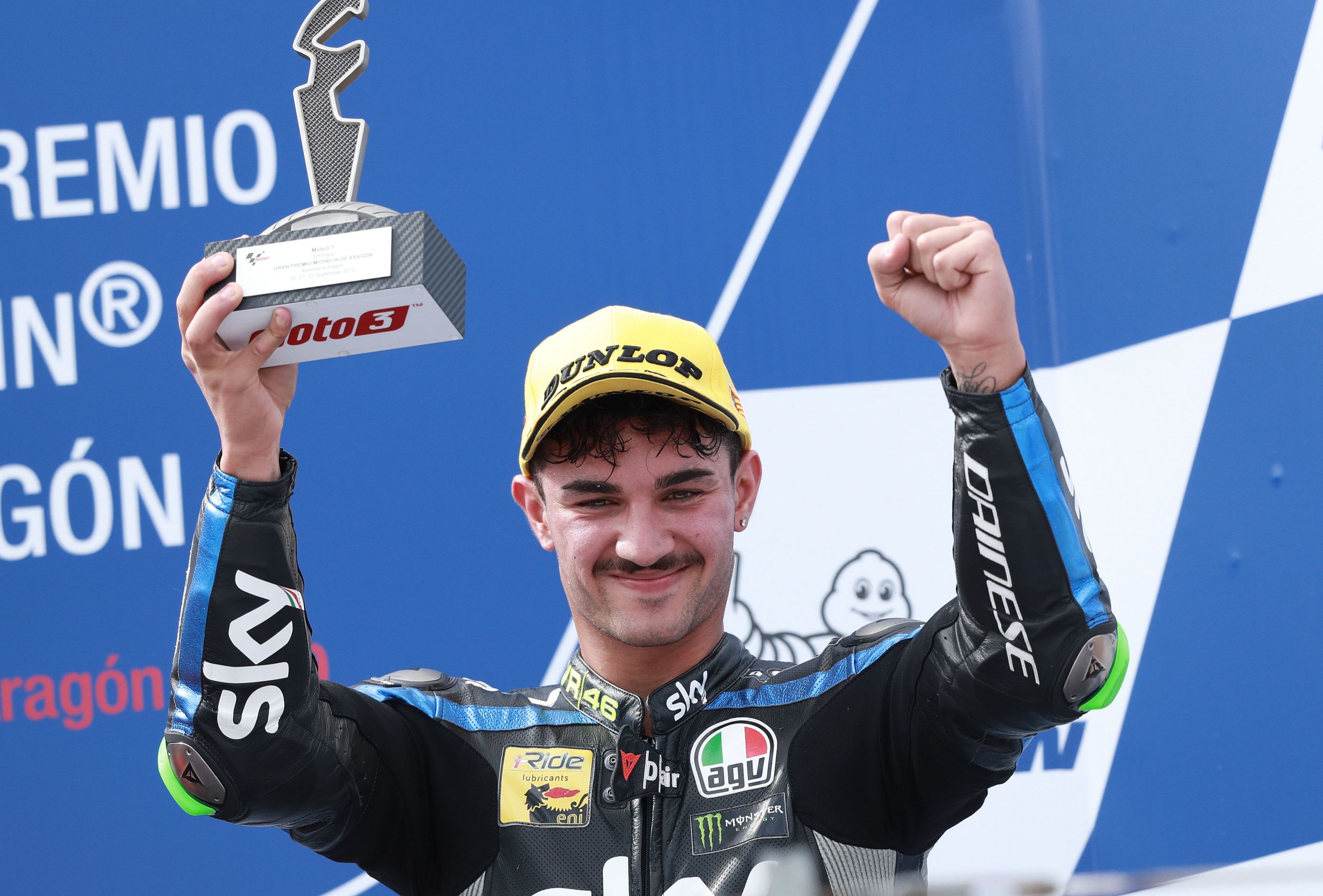 Of course, this is Moto3, and more riders will be involved in the battle. For example, Dennis Foggia (SKY Racing Team VR46) is arriving this weekend at the circuit where he took his first World Championship podium one year ago as well as coming off the back of his second GP podium in MotorLand two weeks ago. Similarly, Ai Ogura (Honda Team Asia) was on the World Championship podium for the first time in Aragon, and will be looking for another strong result this weekend with his home race next up on the calendar. Additionally, John McPhee (Petronas Sprinta Racing) was strong in Aragon and appears to be getting stronger with each race inside the Petronas Honda squad; while his teammate Ayumu Sasaki (Petronas Sprinta Racing) needs a strong result here ahead of his home race in Motegi.
Finally, in place of Niccolo Antonelli at SIC 58 Squadra Corse this weekend is Kevin Zannoni while the #23 recovers from injuries sustained in Misano; and in place of Romano Fenati in VNE Snipers is again Julian Jose Garcia.