This weekend the MotoGP World Championship heads to the Misano World Circuit Marco Simoncelli for round twelve of the 2019 season.
Marc Marquez (Repsol Honda Team) arrives in Italy for the second time this year with the championship lead, one which grew dramatically in Britain at the last race courtesy of Fabio Quartararo's (Petronas Yamaha SRT) crash which took Andrea Dovizioso (Ducati Team) down as well. Marquez' points lead now sits at seventy-eight over Dovizioso and, although Misano is not a circuit that has traditionally been a particularly strong one for Marquez in the premier class – only two wins, both in the sketchy conditions of 2015 and 2017 – it is difficult to see a sizeable shift in the championship momentum this weekend.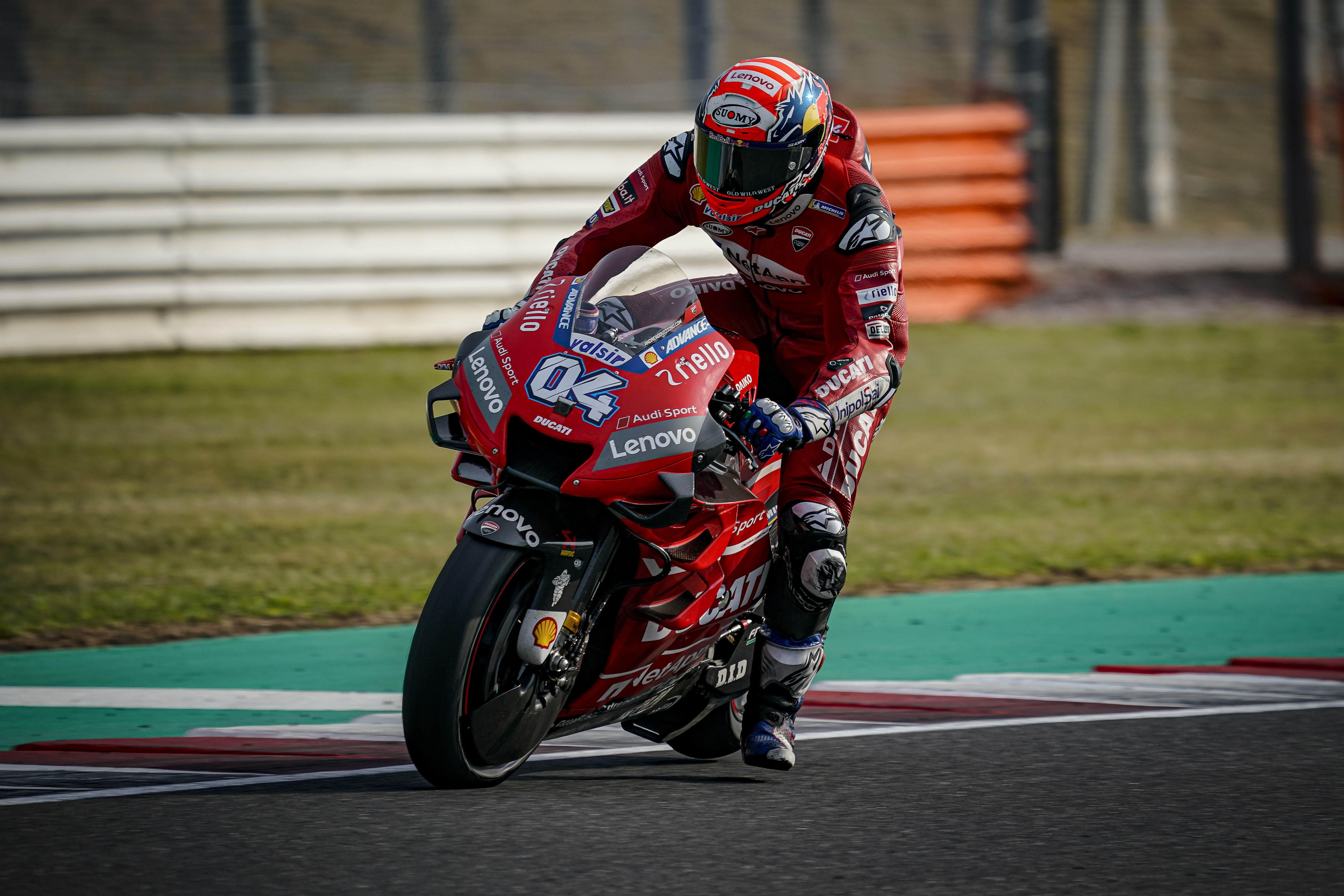 It was indeed Dovizioso who won last year in Misano, nearly three seconds ahead of Marquez who inherited second after Jorge Lorenzo crashed to begin the downward spiral that has been his last twelve months. Last year's performance from Dovizioso was somewhat crushing, pulling away with superior tyre management and pace compared to his rivals. In the test two weeks ago, though, Dovizioso complained of a poor feeling with the Desmosedici and, although the grip in Misano is famously inconsistent and unpredictable, that could put the #04 further on the back foot for this weekend.
Misano is an interesting track, since, although it is not necessarily a favourite for any of the riders, it has a reasonable amount of variety, with the direction changes and slow, short-radius corners being contrasted by those three fast right-handers in the third sector. There are no excessively long corners, none in which the rider spends a lot of time on the side of the tyre, but despite this there is a strong history for Yamaha in Misano, perhaps due to the M1's comfort and ease with which a MotoGP rider can find lap time out of it, which in a small circuit like Misano can be useful – when corners are coming up every other second, it can be positive to have a bike which is easy to control.
Similarly, it can be good to have a bike which turns well, and the Yamaha, Suzuki and Honda – at least in the hands of Marquez – all do this. The Yamaha and Suzuki are comfortable on the edge of the tyre, as is Marquez on the Honda, but what Marquez can do better than anyone else is spin the bike around, pivot almost around the front tyre using the rear tyre to steer, and with Misano's short corners, this technique can be especially valuable. This seems to rule out Ducati, but thanks to the numerous hard accelerations in Misano, and accompanying hard braking zones, the Desmosedici comes back into the picture with its strong braking stability and torque. Perhaps the Desmosecidi represents the perfect compromise for the MWC, since it is relatively easy to ride, certainly more so than the RC213V, but has the torque, power, aerodynamics and braking stability to mean it can maintain a strong pace throughout a race distance and also be incredibly tough to pass successfully, as Marquez discovered last year in his battle with now-teammate at Repsol Honda Jorge Lorenzo.
As previously mentioned, the grip in Misano is unpredictable, due to a variety of factors that no one can quite agree upon. The constant, though, is that the grip in Misano is always quite low. This plays against the Suzuki and Yamaha riders, since they need grip to use their corner speed advantage. All four Yamaha riders were inside the top five in the test two weeks ago, with Quartararo on top from Petronas Yamaha SRT teammate Franco Morbidelli; whilst the two factory Monster Energy Yamaha MotoGP riders, Maverick Vinales and Valentino Rossi, were fourth and fifth respectively behind Marquez in third. Additionally, Joan Mir (Team Suzuki Ecstar) was ninth on the combined times on his return to MotoGP action, whilst Alex Rins (Team Suzuki Ecstar) was fifteenth, albeit only one second off the pace. Although Vinales' tones after the test were quite negative, all six inline-four bikes looked quite competitive in the test, but we will only find out whether that will translate to the race weekend on Friday, when we can judge the grip levels.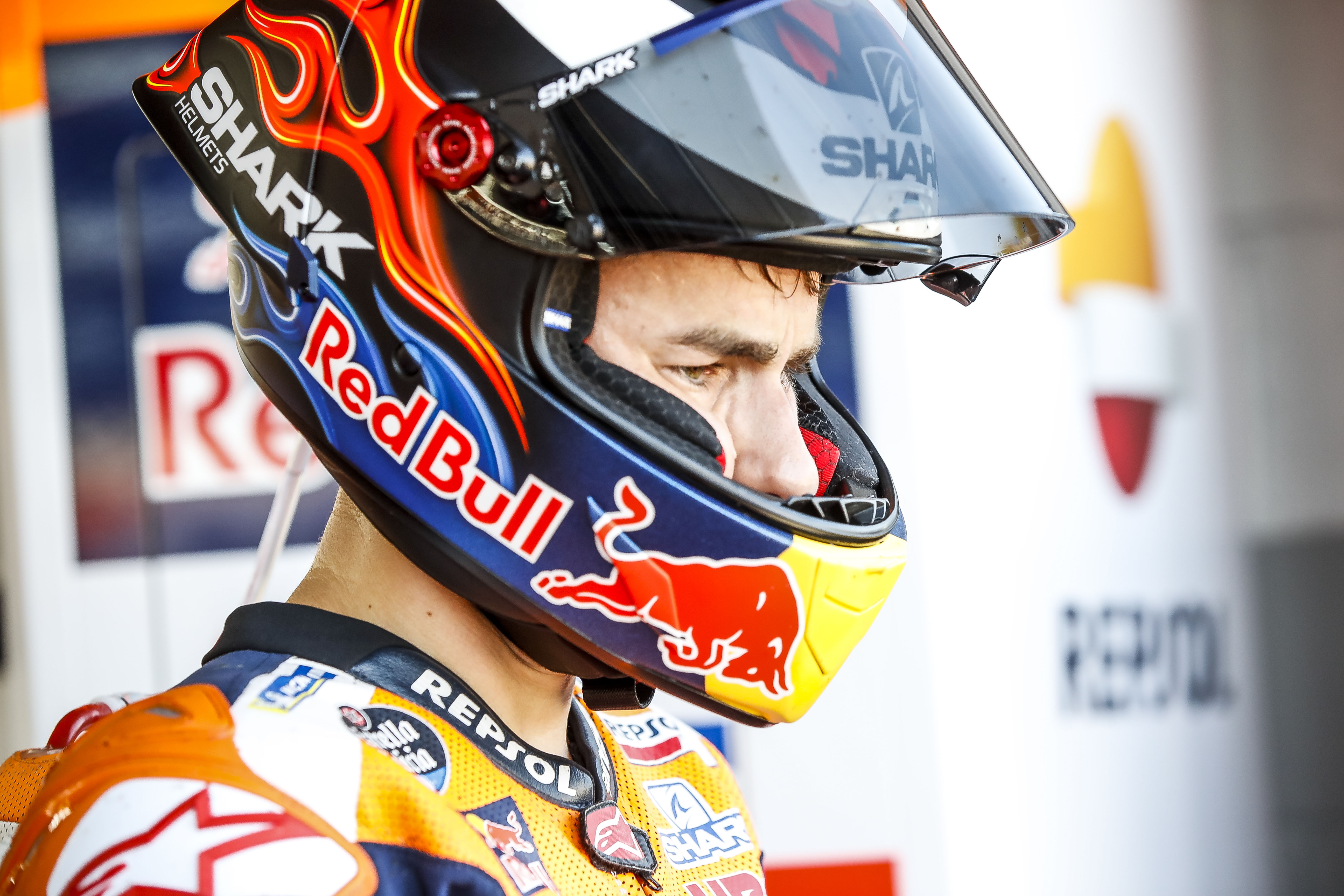 Jorge Lorenzo missed almost all of the Misano test, as the Silverstone race had taken too much from his physical condition. The Spaniard is racing though this weekend, and will be looking once more to find his first top ten since his Austrian GP win last year.
Miguel Oliveira (Red Bull KTM Tech 3) is not a guaranteed starter this weekend, as the Portuguese rider suffered some shoulder problems after Johann Zarco collided with him in Silverstone. The #88, like Lorenzo, did very little at the test, Oliveira's ability to race being a doubt heading into the San Marinese GP weekend.
Featured image courtesy of Jaime Olivares/Box Repsol