After a number of gravel events, we return to tarmac, with the completely unique Rally Germany. Each day has a completely different type of tarmac as well, making it exceptionally challenging, and that is before the rain arrives, and the mud and stones gets pulled on the road. Then it really is unpredictable.
Two years ago, Ott Tanak took his first ever WRC victory in this event. Now he and Martin head to this event as championship leaders, twenty-two points ahead of reigning champions Seb and Julien. The Estonians have to be considered as favourites for the win, but the champions in the Citroen will want to hit back and take a win.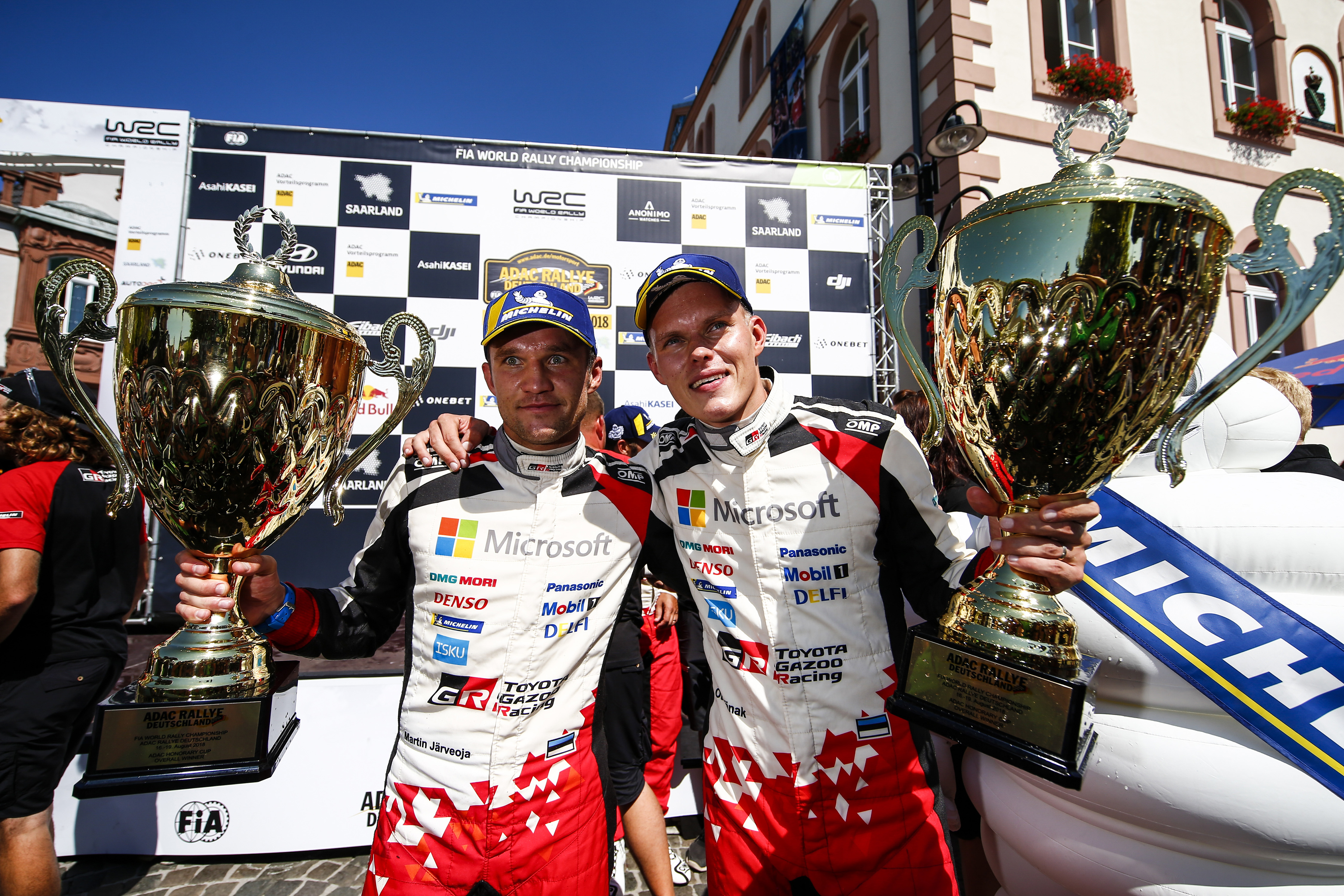 Thierry and Nicolas in their Hyundai, who are third in the championship will also want to take a win to close up at the front, and their car does go well on tarmac. They picked up a win earlier this year on the island of Corsica, after Elfyn's puncture on the final stage.
Of course, Elfyn and Scott sadly will be missing a second rally as the Welshman continues to recover from his back injury. Gus and Elliot will be making their debut on tarmac this weekend, and this will very much be a learning process for them. Teemu and Jarmo will be leading the team, and their car will be capable of getting them onto the podium.
These are the 19 stages and a total of 344km of competitive mileage facing the crews. Saturday is the longest day, with eight of the stages run just on that day. This event is often regarded as actually being three rallies in one. One part of the route features very narrow, technical stages lined with pavements that wind through steep hills of the Mosel vineyards. Another part takes the crews through the countryside of the former French department of the Sarre, with a series of tight hairpins, whilst Saturday's leg is famous for the stages held in the Baumholder military base, where the bumpy, concrete roads are hard on both the tyres and the cars' damper systems.
THURSDAY 22 AUGUST
10.00am: Shakedown St. Wendeler Land (5,20 km)
6.45pm: Start (Bostalsee)
7.08pm: SS 1 – St. Wendeler Land (5,20 km)
7.38pm: Parc ferme
FRIDAY 23 AUGUST
9.00am: Start & service A (Bostalsee – 15 mins)
10.14am: SS 2 – Stein und Wein 1 (19,44 km)
11.08am: SS 3 – Mittelmosel 1 (22,00 km)
12.43pm: SS 4 – Wadern-Weiskirchen 1 (9,27 km)
2.03pm: Service B (Bostalsee – 40 mins)
3.42pm: SS 5 – Stein und Wein 2 (19,44 km)
4.36pm: SS 6 – Mittelmosel 2 (22,00 km)
6.11pm: SS 7 – Wadern-Weiskirchen 2 (9,27 km)
7.11pm: Flexi service C (Bostalsee – 48 mins)
SATURDAY 24 AUGUST
7.15am: Start & service D (Bostalsee – 15 mins)
8.09am: SS 8 – Freisen 1 (14,78 km)
9.12am: SS 9 – Römerstrasse 1 (12,28 km)
11.09am: SS 10 – Freisen 2 (14,78 km)
12.12pm: SS 11 – Römerstrasse 2 (12,28 km)
1.31pm: Service E (Bostalsee – 40 mins)
3.08pm: SS 12 – Arena Panzerplatte 1 (10,73 km)
3.46pm: SS 13 – Panzerplatte 1 (41,17 km)
5.41pm: Service F (Bostalsee – 15 mins)
6.53pm: SS 14 – Arena Panzerplatte 2 (10,73 km)
7.31pm: SS 15 – Panzerplatte 2 (41,17 km)
9.06pm: Flexi service G (Bostalsee – 48 mins)
SUNDAY 25 AUGUST
6.20am: Start & service H (Bostalsee – 15 mins)
7.46am: SS 16 – Grafschaft 1 (28,06 km)
9.41am: SS 17 – Dhrontal 1 (11,69 km)
10.10am: SS 18 – Grafschaft 2 (28,06 km)
12.18pm: SS 19 – Dhrontal 2 (11,69 km)
1.23pm: Service I (Bostalsee – 10 mins)
2.00pm: Podium
Let's hear from the drivers!
Toyota Gazoo Racing WRT
Ott Tänak 
"Germany is obviously a rally that I like a lot. Martin and I have won there two years in a row and our target this year is definitely to make it three. It's certainly not an easy rally: I think last year was one of the most difficult wins in my career, as the competition was very strong and I had to push really hard from the beginning. It's a big challenge for a driver to have so many different types of road in one rally, and to try to be fast on all of them and not make any mistakes. We know that the weather is often a big factor as well, and it can be very hard to predict."
Jari-Matti Latvala
"It was really good to get the podium finish in Finland, and it means that I have a more relaxed feeling going to Germany. Last year we were up to second place when we had a problem on the final day and had to retire, so we know that we can be strong there. I'm really excited to see how we will do and I hope we can be fighting for the podium places again. The last asphalt rally in Corsica was difficult for me but we really worked on this in our test in Germany before Rally Finland: We were working on the braking and the turning, and I had a good feeling in the car."
Kris Meeke
"After a run of gravel events, I'm really looking forward to competing on asphalt again. I've had a great feeling with the Yaris WRC so far on asphalt and I hope that we can find that again in Germany. It's always a really demanding event because of the three different types of terrain and, on top of that, the weather is often changing from one stage to the next. But it's a rally where I've been competitive in the past and I really hope that we can secure a good result for the team."
Citroën Total WRT
Sébastien Ogier
"My aim coming into this round in Germany, a rally where I have always performed very well, is to secure a good result and shift the momentum a little bit in the championship. We had several types of weather conditions during testing and that's always positive. The fact that we will be tackling the military base stage in the opposite direction to normal might make it a decisive test again, even though in the last few years the need to manage the tyres has meant we've been unable to push really hard. It is still a tricky section, like a lot of the rally itself. The risk of picking up a puncture is higher than usual, with the many curbs on the roads in the vineyards and the small, sharp stones that end up on the road surface in Baumholder."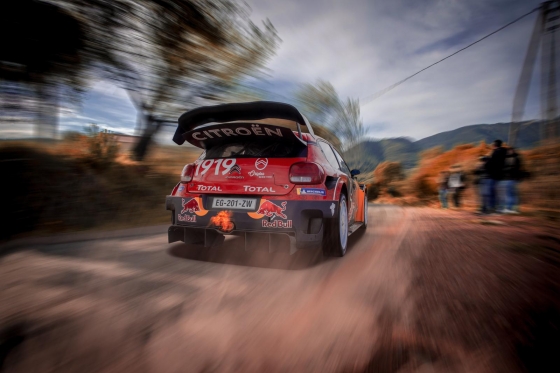 Esapekka Lappi
"My test in June was very successful. In addition to half a day in the military base, I had a full day on a good test base, with a little bit of everything we can expect road surface-wise during the race, and I felt comfortable in the C3 WRC. But it's always difficult to know where you are compared to your rivals. In the meantime, I also spent the day at Satory, and that allowed me to get my bearings back on tarmac. So, I feel ready and I think that on this kind of tricky rally, as well as having good speed, you need to be consistent given the number of incidents that invariably occur. The podium I secured last year showed just that."
Hyundai Motorsport
Thierry Neuville
"Germany is a very challenging event due to the fact that you have three different days with very different characteristics. You have the vineyards, the Saarland stages and the famous Baumholder stages. In addition to that, the weather plays a key role in the result of the rally and the past editions have always been surprisingly wet. That makes it hard to choose the right tyres. We will be pushing to fight at the front and challenge for victory."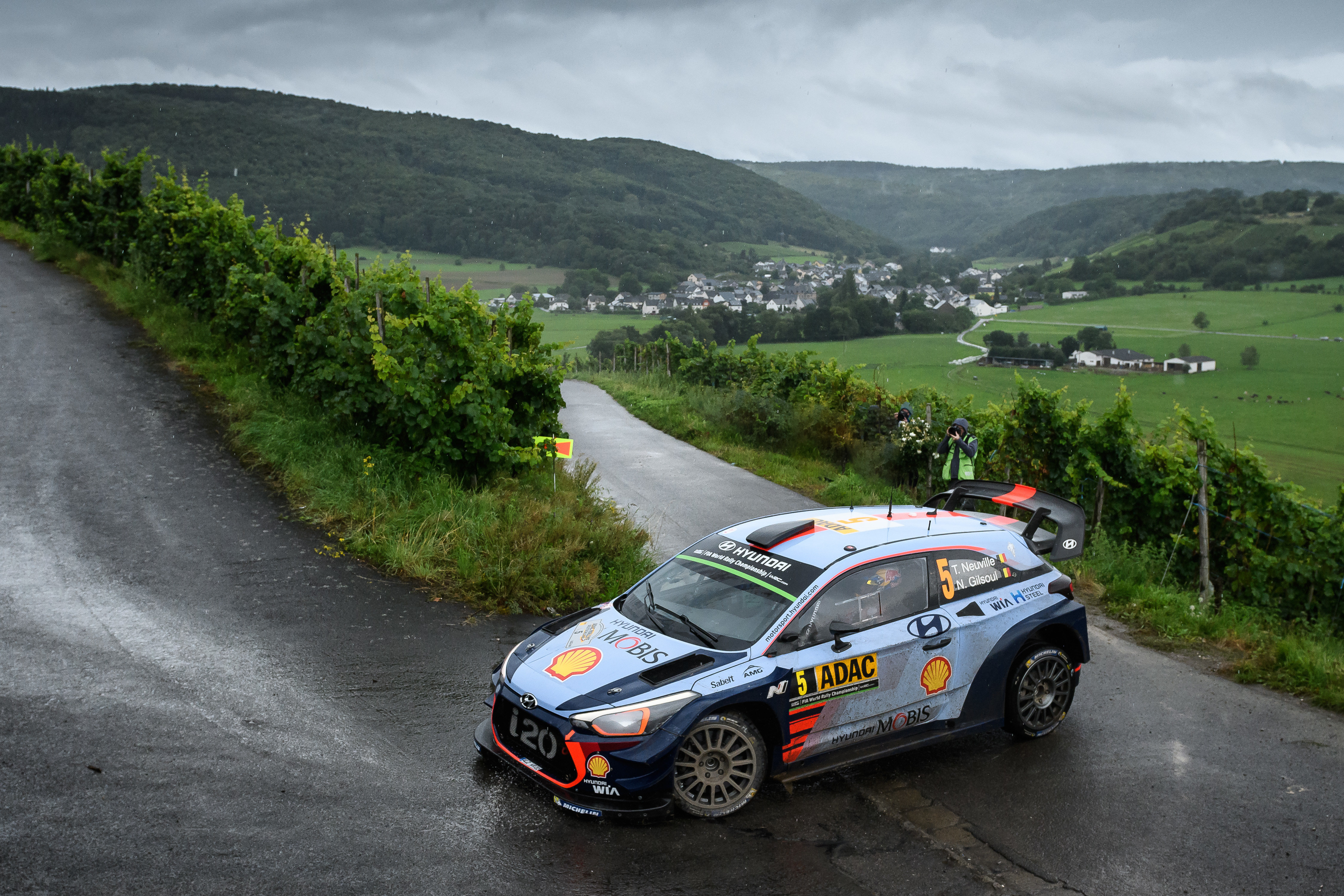 Andreas Mikkelsen
"Rallye Deutschland is a beautiful rally, and it will represent our first time on tarmac for quite a while. The rally contains three contrasting days. The Mosel valley and the vineyards are very tricky stages, and then we have the military area, which needs a completely different type of driving before the countryside stages. All are very different, but enjoyable. It's important to find consistency and score as many points as possible to help the team maintain the lead of the championship."
Dani Sordo
"Germany is always a nice rally and really special because of the different road profiles. The Baumholder stages in particular are famous for their concrete roads that can wear the tyres, as well as the Hinkelsteins and hairpin turns. I have won here in the past and been on the podium many times. Normally I am on the pace every year, so I hope this year will be the same."
M-Sport WRT
Teemu Suninen
"Rallye Deutschland is a really demanding rally, but I feel ready for the challenge. We had a good run last time out on Tarmac, and I hope we can build on that next week.
"We've had a day and a half testing to find the best set-ups on the car, and the feeling is really good. Of course, it's impossible to be on the limit all the time at an event like this, but if we stay focused, I think we can have a good rally.
"The route note crews will also be really important next week – and I think this is the most important event for them after Rallye Monte-Carlo. There is always a lot of cutting here which brings a lot of dirt onto the road. The conditions can change so much from one corner to the next, and that means a lot of changes in the notes."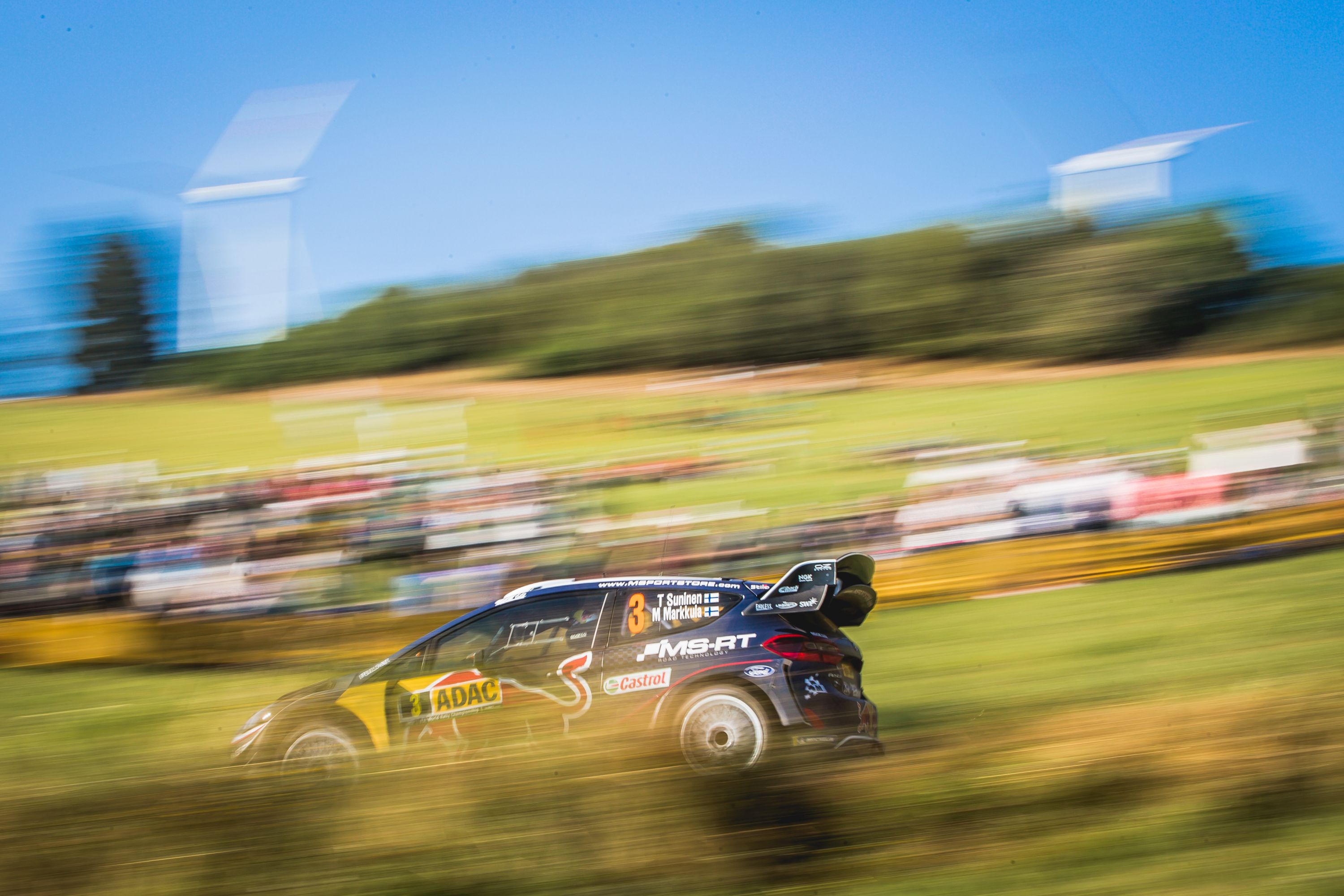 Gus Greensmith
"I'm really excited for this one – Tarmac is the surface I grew up on, so this is my kind of territory. I thought the Ford Fiesta WRC was quick on gravel – but it's another level on Tarmac!
"I've had a day and a half testing in Germany to prepare, and everything has been really promising so far. I felt immediately more comfortable with the Fiesta WRC on Tarmac, and the feeling behind the wheel was truly special.
"Being a Tarmac event, the margins are smaller and everything feels that little more on the edge. But our focus is on gaining the full experience of the rally, and if I'm relaxed, I'm confident the times will come too."
Summary
I held a poll on my twitter account, asking who was likely to win. Here's the result.
Well, if Ott and Martin win this rally for the third year in a row, they will be in a commanding position in the fight for this year's world championship. Now, who else could stand on the podium? Seb Ogier, Thierry Neuville, Dani Sordo all have the pace. Kris Meeke and Teemu Suninen and Jari-Matti Latvala could all also make it, depending on their consistency through the stages. Which drivers could make it into the points? Well, Gus Greensmith makes his third start of the year, and will hope to make it to the finish this time. It's certainly going to be a spectacular event! Enjoy!